An up-and-coming band from Manchester sent all of us Louies in a frenzy after tweeting the words: "Keep an eye on our socials tonight to see what Louis is hinting at." Turns out, Louis did an amazing thing for them: he financed the recording for their song with a generous donation.
https://twitter.com/Maruja_Band/status/1483459058422190085
The band talked to music magazine NME about the rising number of tour thefts, as many small musicians have fallen victim to their equipment being stolen out of their tour buses. For many small artists, where the money for touring, recording, instruments, equipment and many other things come directly out of their own pocket, this is a huge problem. Bigger artists are backed up by record labels who have the budget not to only buy new equipment on a whim, but also to secure it so it doesn't happen. This isn't the case for most up and coming artists, and thus this kind of thefts could mean that everything they've been working towards comes crumbling down.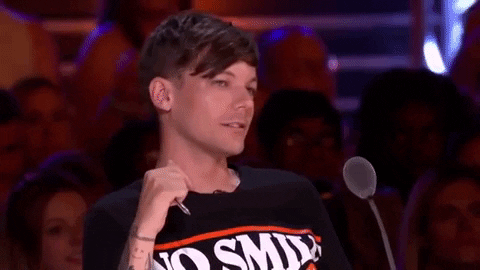 In the NME interview, band member Joe said "We didn't get any help or advice from any organisations or unions across the industry – all of it came from one kind person." That person in question? Our one and only Louis Tomlinson. The band created a GoFundMe to try to get the amount of money of stolen valuables back. Louis kindly donated 4,000 pounds to the band's fundraiser, reaching their goal. They even shared a video of their appreciation:
We've reached our target of £6000! Thank you all for your generosity and again a huge thanks to @Louis_Tomlinson for the £4000 donation. pic.twitter.com/me2Fe0nwup

— Maruja (@Maruja_Band) September 7, 2021
Now that the band have their equipment back, they could dive in the studio to record their newest single, 'Blind Spot', which they will release on January 28th to honour Louis' favourite number, and you can already pre-save it!
Hopefully, Louis will see this song and put it on the pre-show playlist to give the band even more of a boost!