Isabella Nicole chats about debut single Headphones
"We all know what it's like to put on your headphones and get lost in the music."
Isabella Nicole, an up-and-coming pop artist, recently released her debut single "Headphones" — and listeners have continued to gravitate towards her ever since.
"Headphones" has already been featured on MTV, SiriusXM, and other impressive platforms while continuing to increase in popularity. United By Pop got an inside look at the process of becoming an artist for Isabella during an exclusive interview.
---
How did you first get started with music?
When I was really young, I started in dance classes and I was around music all the time. I started out just singing for fun and performed my first show when I was about 7 years old. A year later, I moved to Canada and started to get more serious about singing. I started taking voice lessons and I've been singing ever since.
What can you tell us about your single "Headphones" and its message?
"Headphones" is a super relatable, fun and uplifting song. We all know what it's like to put on your headphones and get lost in the music. I really love that this song puts everyone in a happy mood.
Did any artists inspire you or your sound growing up? 
Amy Winehouse was a big inspiration for me, as well as Etta James, Christina Aguilera, and Alicia Keys.
What has been a major highlight of your career thus far? 
Everything has felt like a dream so far, but releasing my first original song and making the music video for it felt the most monumental.
Have you been working on new music? Can fans expect a new single or EP before the end of the year or coming up in 2020? 
I am working on my first EP right now and it will be released sometime next year. I can't say too much though, because I don't want to spoil it!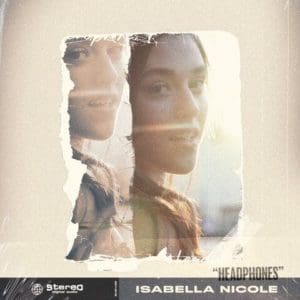 If you could collaborate with any artist, who would it be and why? 
I would really love to collaborate with Jorja Smith.
What is one fun fact that you want your fans to know about you? 
I'll give three! My favorite animal is a sloth, I was born in Holland, and I speak Dutch.
---