Searching for the perfect Valentine's Day gift for the ultimate Harry Styles fan in your life? Have no fear, we've rounded up our favorite Etsy finds for you to show that special "harrie" someone how much you adore them.
Clothes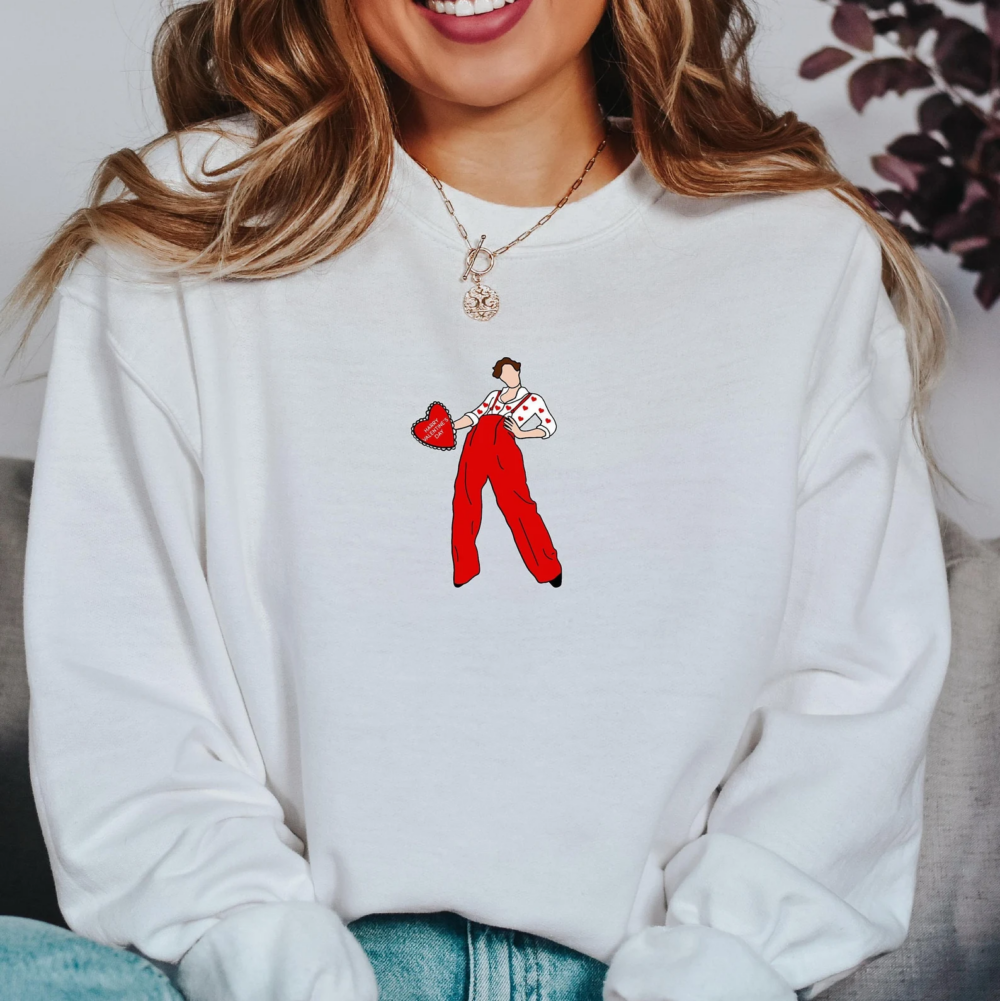 Everyone loves a comfy, oversized sweatshirt, and this one is perfect for anyone who loves having festive outfits for every occasion.
"Happy Valentine's Day" sweatshirt $28.01+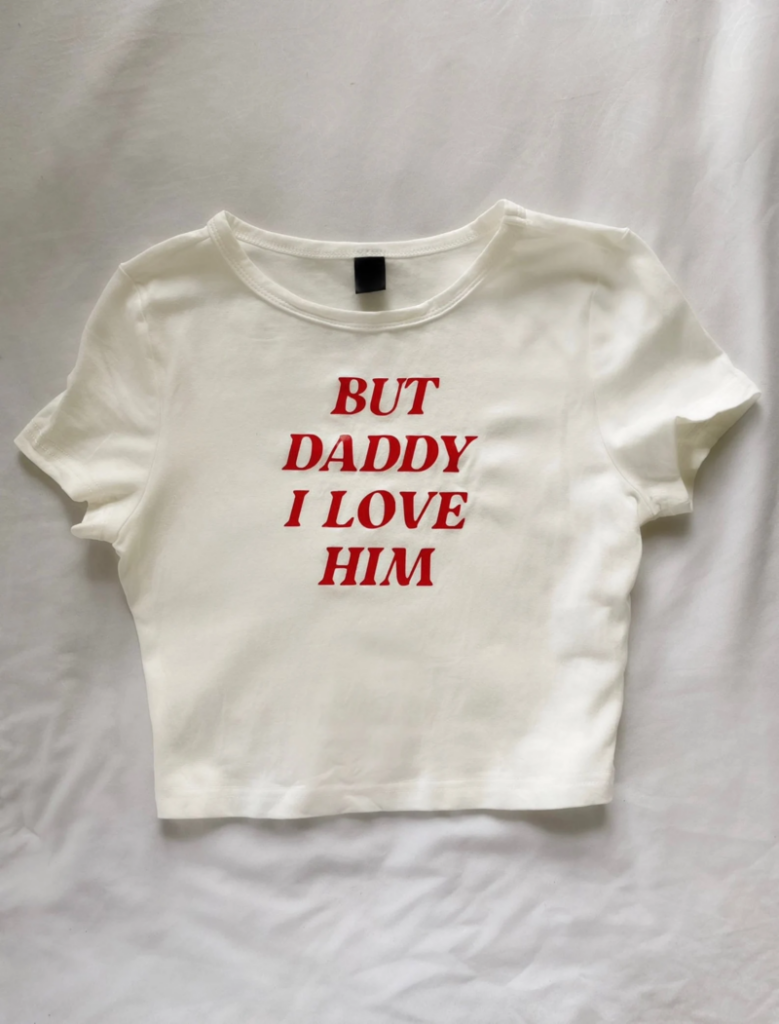 Dressing like Harry is hard to resist when he has such adorable looks! You can't miss with a trendy baby tee taken straight from the fashion icon himself.
"But Daddy I Love Him" baby tee $16.20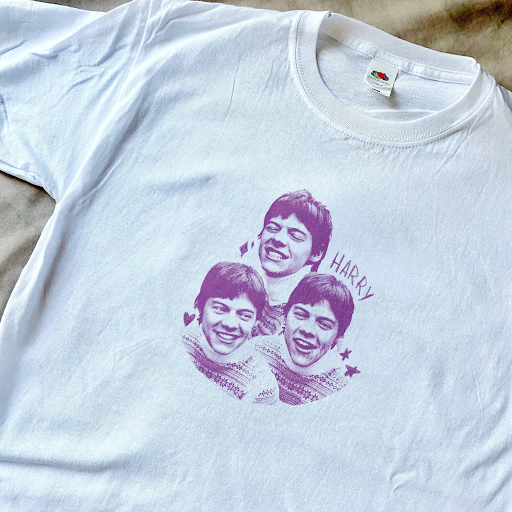 If you have a harrie in your life, chances are they LOVE this photoshoot. If he were a dreamy boy-next-door love interest in a vintage rom-com, he would look just like this.
Dreamy Harry t-shirt $26.05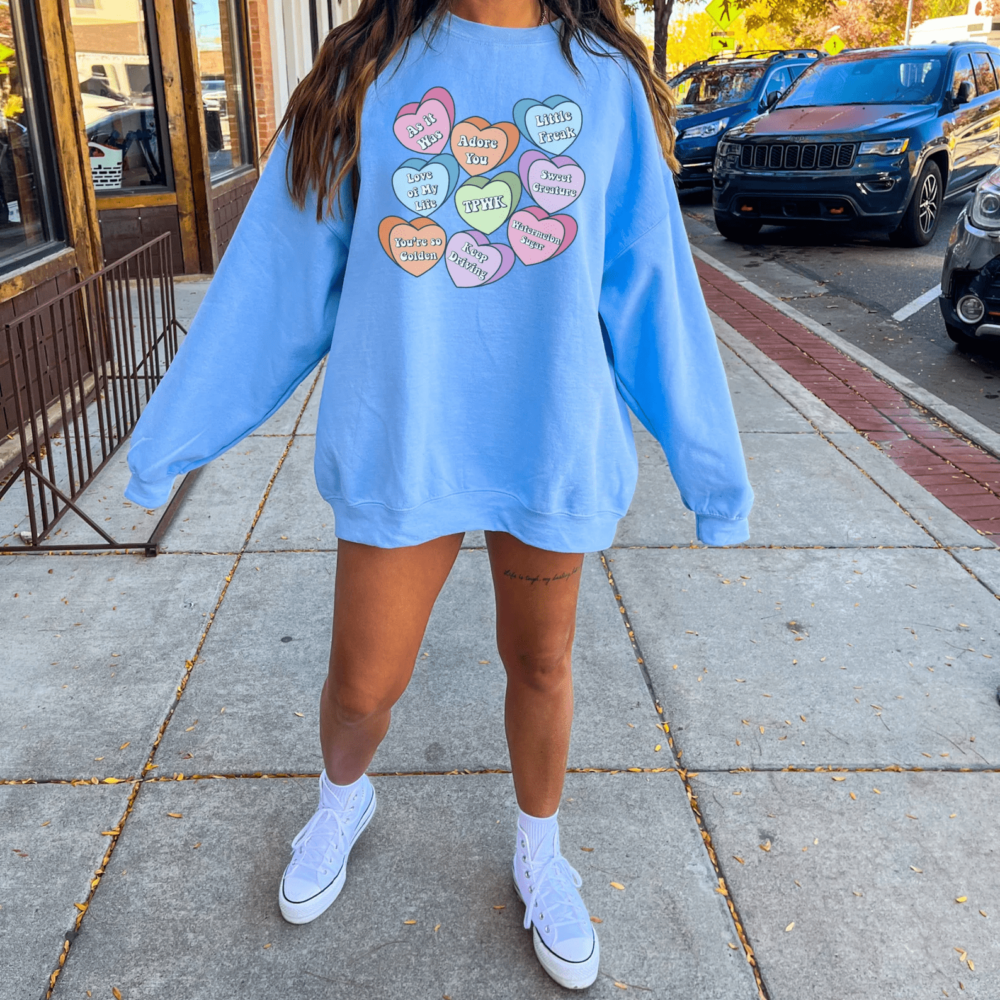 Subtle merch? Check. On brand for the holiday? Check. Super adorable year-round? Check.
Harry Messages Conversation Hearts sweatshirt $40.59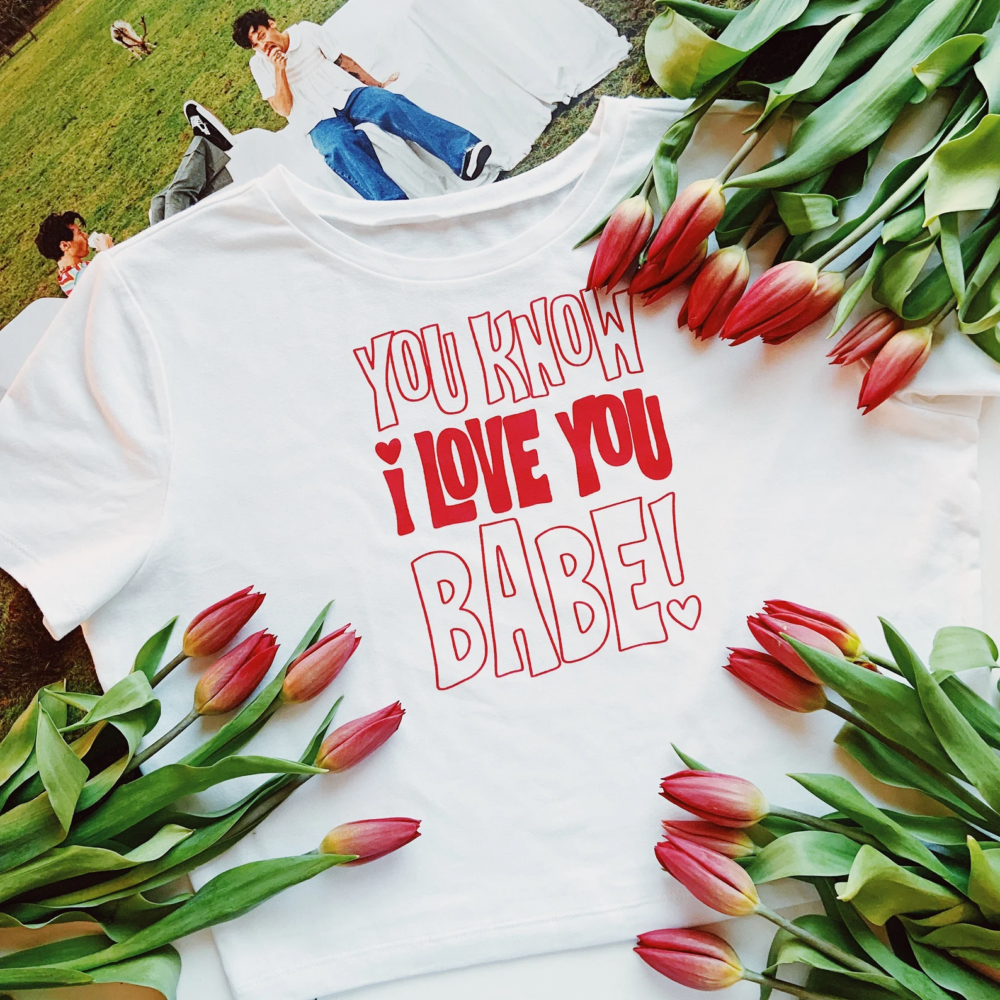 You don't even have to include a card for this one! The shirt speaks for itself.
"You Know I Love You Babe!" baby tee $30.00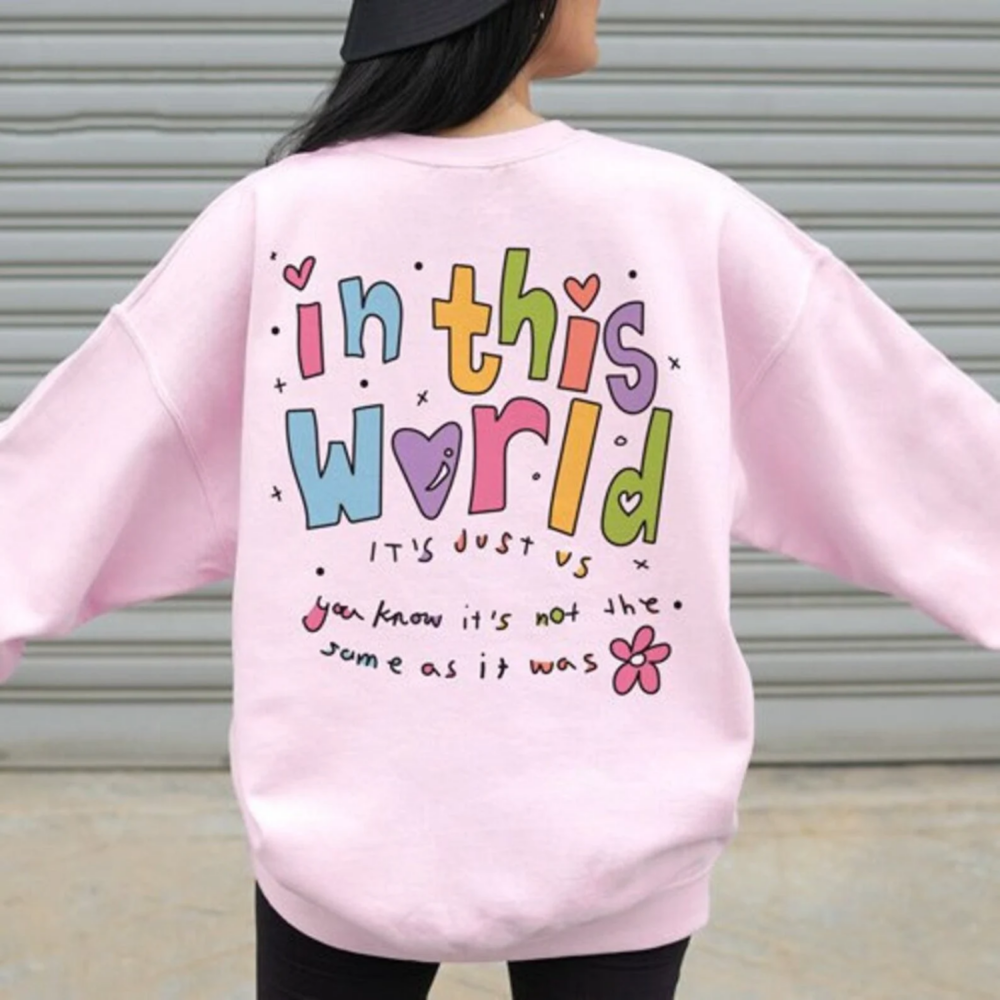 This one reminds us of those trendy pastel block letter sweatshirts (which are everything), complete with the sweetest message for your valentine (or galentines).
"In This World It's Just Us" sweatshirt $17.03+
Phone Cases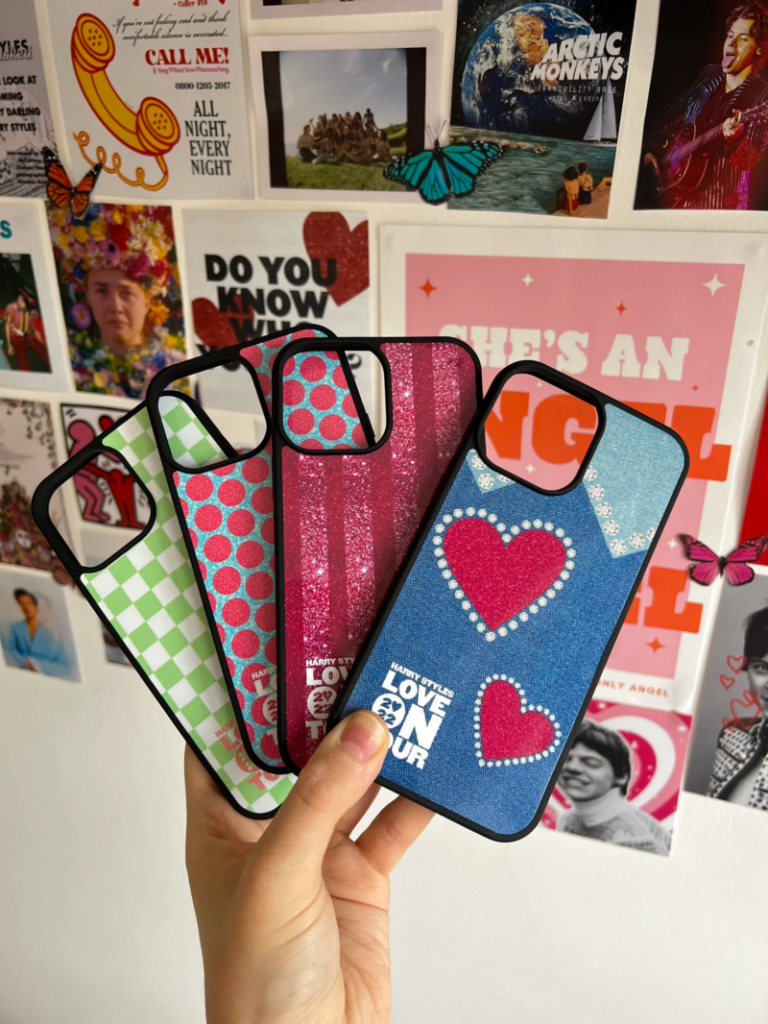 If you know your bestie or partner well enough to know the specific HSLOT North American tour date they went to (or was their favorite), these custom tour outfit phone cases are perfect! Coming from someone that received one for Christmas, these cases are the real deal (durable and stylish). There are European tour options as well!
North American Leg Tour Outfit phone case $14.08
It might be impossible to choose just one case from these adorable options, so proceed with caution!
Harry Inspired Valentine phone cases $17.00
Stationary
If Hallmark valentine cards aren't your thing, these creative instant download valentines are a fun alternative!
Instant Download valentines $5.52
If you don't want to print your own, these ready-made cards are super cute. You can even add a bonus sticker or make it say "Galentine's" instead!
"Happy Valentine's Day" card $4.75+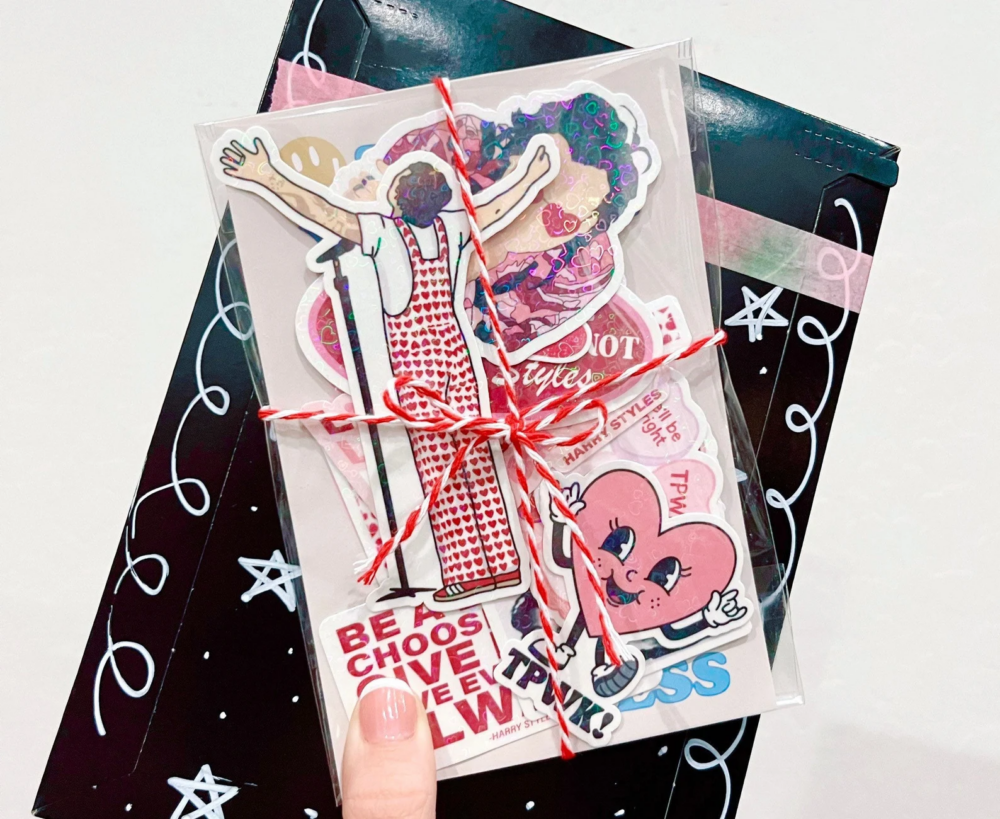 If you want to add even more stickers, this assortment (or others like it) is fun!
Waterproof Valentine sticker pack $12.00+
We've all been there. We buy daily journals… just to let them collect dust on our nightstands. If you have any writer valentines in your life, there is no better motivation to keep up on a journal than having it be "for Harry." Such a cute concept!
Personalized "Love Letters to Harry Styles" lined notebook $19.00+
Swoonworthy Extras
It's time to have a car glow-up in 2023! Everyone loves an air freshener, but harries might love you a little bit more if it's a snap of the icon himself.
Harry Car Fresheners pack $19.92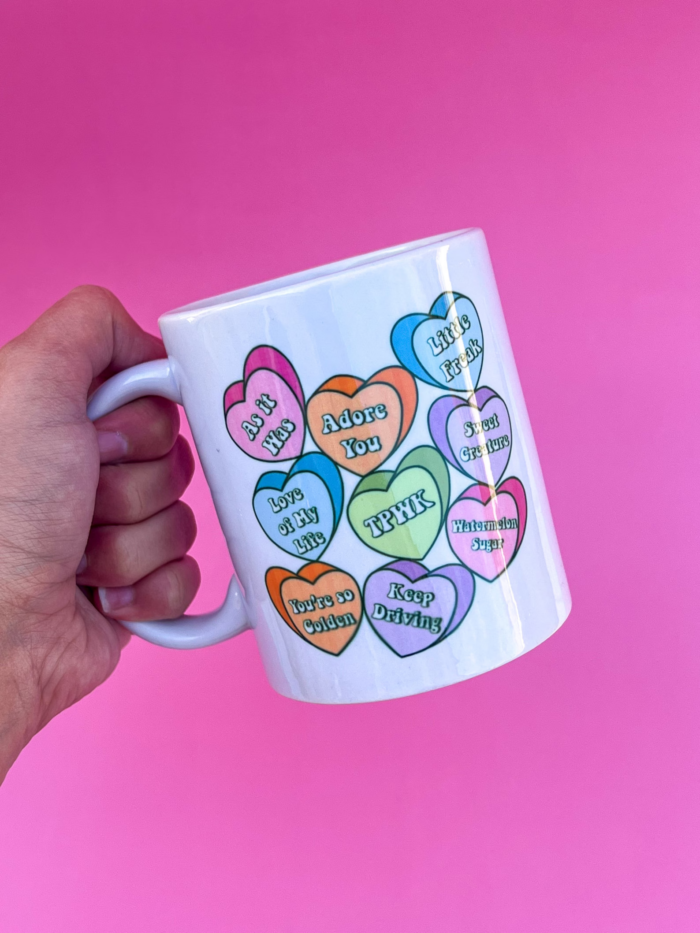 Hot girls drink their coffee in mugs covered in conversation hearts with Harry-coded messages. It even goes with the sweatshirt! You could totally go for a matching moment.
Harry Messages Conversation Hearts mug $7.00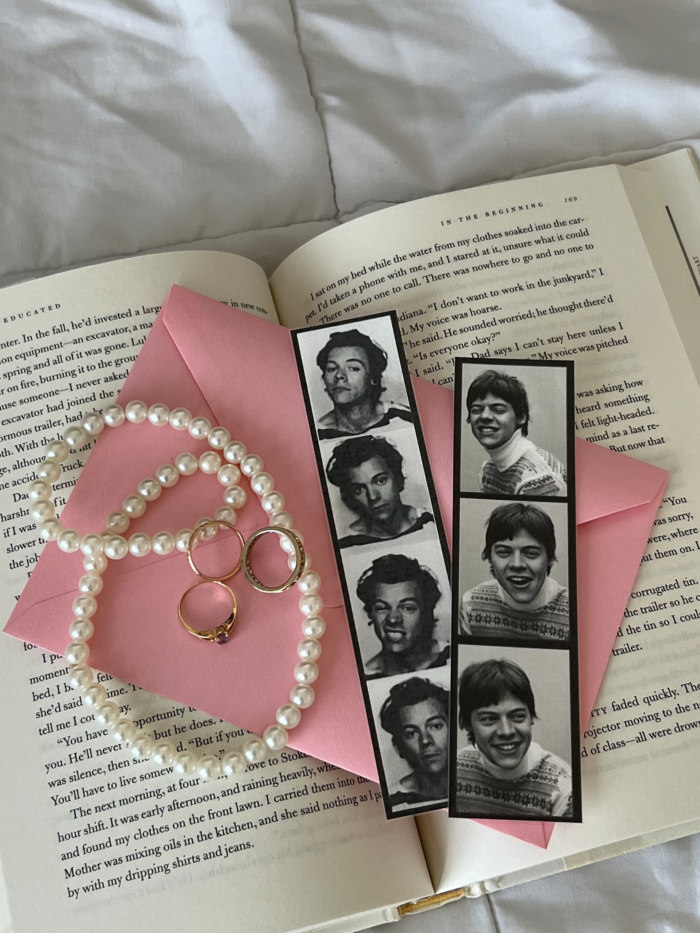 A cute idea for the readers in your life could be to get a sweet romance novel, add a note inside the front cover, and complete it by sticking in a dreamy bookmark (perfect for love interest inspo).
Photo Strip bookmarks $4.80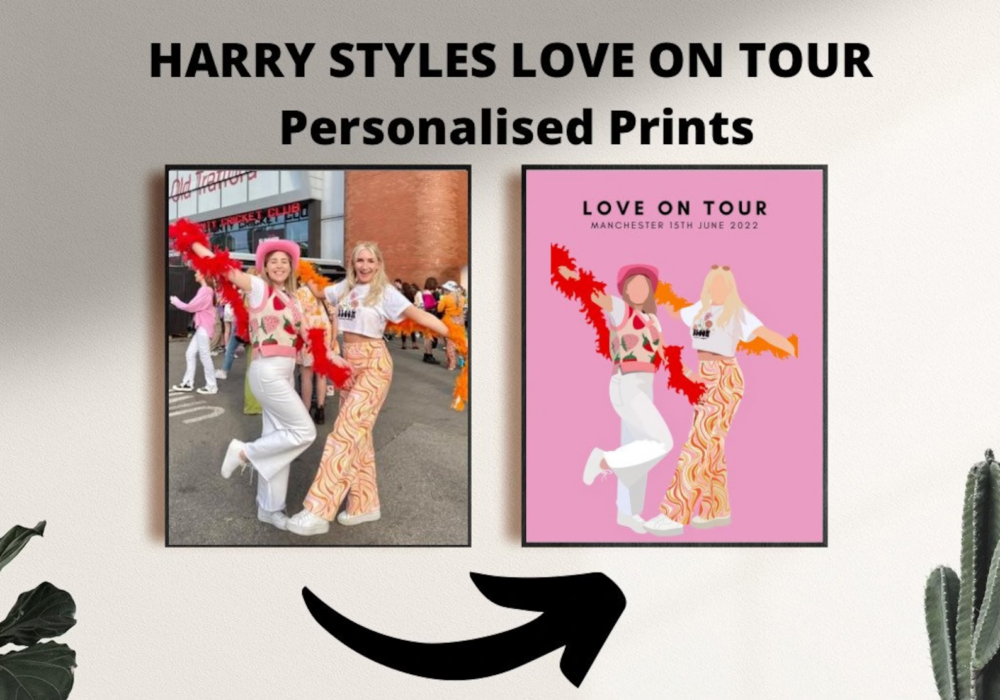 If you want to go big, a personalized print of your best HSLOT photo with your valentine(s) could be the way to go! These are super customizable and would look adorable framed.
Personalized HSLOT print $32.03
Will you be adding any of these to your Valentine's Day order? Share your favorite Harry Styles Etsy finds with us!