Last month, Shine Records' edit for Harry's 'Adore You' was bound to be across your Twitter timelines. The fan account which aims to bring promotion to artists who they believe needs it sat down with us to talk about their viral edit and more.
Hello! Thanks for taking the time to talk to us. For those who don't know, what do Shine Records do?
Hello! Shine Records is a fan run account that aims to help artists who we believe deserve more promotion, or don't get enough from their current teams so we act as almost a "record label" for these artists. We try to promote them as much as possible from something as small as posting layouts on Twitter for fans to use and digital leaflets for new songs, to promotional fan-made videos and hopefully one day, billboards as well as spreading other fans projects and creations, showing that we really are one big team.
Why did you start up the Shine Records account?
Shine Records actually started as a group chat made through Twitter. We came together through a mutual concert (Louis Tomlinson) and we've been talking for about 4-5 months now and we haven't gone a day without. After discovering we all actually had this mutual passion to do something in the music industry, we decided what better way to jump-start that than promoting our favourite singers on the app that brought us together? We came up with Shine Records inspired by Harry's song "Lights Up" and from that, we've all really enjoyed contributing to the account.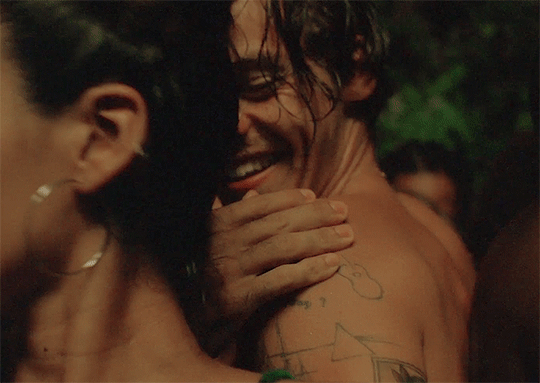 How many people are behind the Shine Records account?
Altogether 9 of us have access to the account but so far about 4-5 of us have added Tweets and videos to the account, although individually we've all got things planned for the future.
Your edit for Harry's 'Adore You' picked up a lot of traction on Twitter – currently, it's on 3.3K RTs! Considering you're a very new account, how does that feel?
It was extremely overwhelming! I remember posting and thinking if we were lucky maybe we'd get around 300 likes on it considering we were so new, but by the time most of us had gone to sleep we were on 3000! We just weren't expecting that type of reaction to it at all after whipping up a quick edit in a few hours. It's nice to know there's such a supportive team behind all the people we're trying to promote and now behind us, very encouraging as well. I think fans will always be the main team for promotion.
ADORE YOU BY HARRY STYLES. OUT DECEMBER 6TH. pic.twitter.com/fVVGCrqPNW

— Shine Records (@ShineRecordsx) November 30, 2019
What are your plans for the future and where do you want to see your project in a year's time?
That's a tough one! At the moment it's just the usual way of promoting, videos, leaflets, projects etc, just trying to get the people we love as much support as possible. In a year? Honestly, we're not sure. I think we'll just see where things go. We're enjoying what we're doing now but who knows, we could get promotions from people and companies one day, start doing it as a living and give back to the fans while working on our favourite things. I think that would be the dream.
Lastly, what advice would you give to people who want to promote their favourite artists on social media?
If people want to go for it and promote their favourite artists then they definitely should! It's refreshing to give back to the people that have helped you through so much but it's important to have fun with it. You don't want to feel like you're being pressured to do something because you definitely don't have to! I think it shows when you're having fun and reflects in the account. So, if you want to do it! do it, just be aware it is going to be a lot of work but just make sure you're having fun and enjoying it, don't be disappointed if things don't go perfectly how you thought they would.
Make sure you follow Shine Records on Twitter here.