How well do you know Harry Styles' Lights Up?
Let's see how much you know about the pop star's latest single.
"Lights Up" is the song of the year, and we're not just saying that because we're Harry Styles' biggest fans. It's everything we could want and more—enigmatic lyrics, desperate soul-searching, and enchanting pop beats. Harry has delivered and it's only just beginning.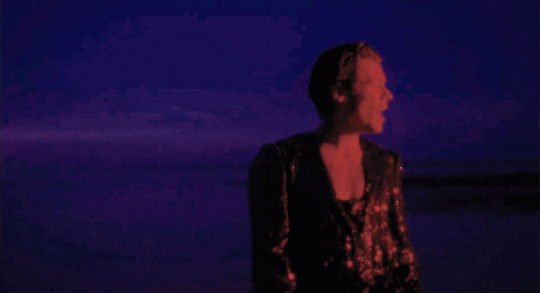 The HS2 era is upon us and we can barely handle his latest single release. Not to mention its accompanying video is a complete turnaround from his previous works—never forget the iconic "Kiwi" vid that featured a schoolkid cupcake fight led by Harry and his army of puppies. Now he's surrounded by scantily-clad men and women, dancing in the late-night streets of Cancún.
If you've been obsessively devouring "Lights Up" like all of us, take this quiz and see how big of a fan you are!
Featured image source: YouTube