After Louis Tomlinson and the rest of his One Direction cohorts went their separate ways in early 2016, we've been waiting and waiting and WAITING for a solo album from the Doncaster lad. He's given us killer collaborations with Steve Aoki and Bebe Rexha. He's been through incredible hardships most of us can't even imagine. He's been a judge on 'X Factor' and performed at a handful of global shows. You can't exactly say he's been invisible, but…
Now, it's time. Solo Louis will rise. Our ears and our wallets are ready.
Today, Louis announced that his debut solo album 'Walls' will be released on January 31, 2020.  According to Apple Music, it will consist of 12 tracks, including 'Kill My Mind', 'Two of Us', and 'We Made It' — the last of which will be released tomorrow, October 24, 2019.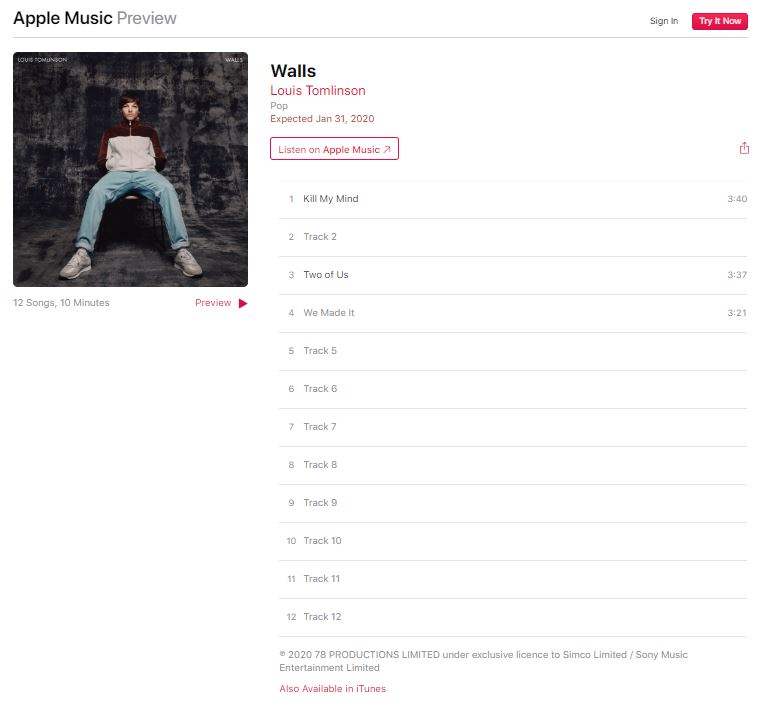 Louis has also established an online merchandise store — where you can pre-order signed CDs, LPs, cassettes, hats, and more — as well as a fans-only Facebook group. Earlier today, he released a six-minute YouTube video titled "Episode 1: Reflection" (Episode 1 of how many, we'd like to know).
"I'm at a different American label now," he explains in the video, referring to his new home at Arista Records, headquartered in New York City under the Sony Music umbrella. "I've been at two before, and one of the American label bosses said to me, 'I think you're just 10% too British.' I remember just thinking, 'What the f*** do you want me to do about that?'"