The 2020 Summer Olympics might have been postponed to (hopefully) next year, but stan Twitter never rests.
Louis Tomlinson's fandom has created its own alternative. Louies have been waiting so long to finally see their favourite singer on stage as a solo artist; his worldwide tour was supposed to kick off last month and Louis himself was looking forward to getting on the road again. Unfortunately, after only two amazing shows, he had to reschedule everything due to the pandemic that's still affecting us all.
It wasn't an easy decision, but, as Louis stated, "Of course the health and safety of all of my fans and tour crew needs to come first."
So, to show him their support and to make the quarantine more enjoyable, Louis's fans in collaboration with all his update accounts have come together to promote the "Walls Olympics": a streaming tournament consisting of a series of competitive streaming parties hosted over the next few weeks.
A more inventive and funny way to involve people all over the world, the Walls Olympics encourages them to compete (healthy and playful competition, please!) while streaming Louis' album and boosting his numbers.
For the first round, fans around the globe will be divided into two different teams, Team A Side and Team B Side, depending on their time zone. #TeamASide will include countries whose primary timezone fits with GMT (Europe, Asia, Africa) and will focus on the first 6 tracks from Walls, while #TeamBSide will include countries whose primary timezone fits with PST (North and South America, Australia) and will focus on the last 6 tracks from Walls.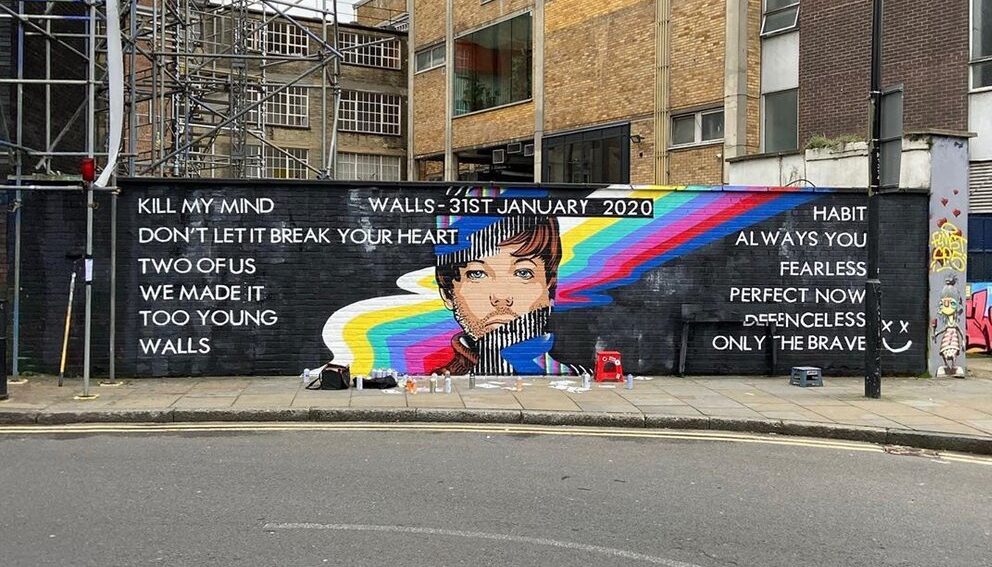 Both teams will get points not only by streaming (which obviously is the main goal) but also by trending their hashtag worldwide, sharing their art, making verified accounts join the party and just getting as creative as possible.
The Walls Olympics already caught the eye of Louis himself, who applauded his fans for their creativity.
Love this. You're all always so creative

— Louis Tomlinson (@Louis_Tomlinson) April 15, 2020
Follow @LouisWTNews now and #WallsOlympics to join in on the fun!