Virgin EMI Records announced the live streams as a way of keeping their artists' fans entertained, and they also used the live concerts to raise money in aid of Global Citizen and the World Health Organisation (WHO)'s COVID-19 Solidarity Response Fund.
Thirty-two acts were set to perform over three days from the comfort of their own homes for their fans in an attempt to raise money and help the growing pandemic. First up was those taking to the Rhapsody Stage, and the acts that personally stood out were Rika, New Hope Club, The Vamps and Alessia Cara.
We are very excited to present to you all: LOCKDOWN LIVE⚡️
Catch all your favourite talent live from your own home, all weekend. ❤️https://t.co/4x9T0GjgaZ pic.twitter.com/CvHG0EqzIA

— Virgin EMI Records (@VirginEMI) April 2, 2020
Rika kicked off the festival by opening up the live stream, and she was great. The rising pop singer, who was featured on BBC's Introducing in 2018, stood in her bedroom and sang into a microphone. She sang three original songs on her live and then did a unique cover of the popular song by The Weeknd, 'Blinded By The Lights'. She joked along with the fans who were commenting saying that she had stolen her mum's clothes to wear for the live, and that she was doing the lighting for the live herself.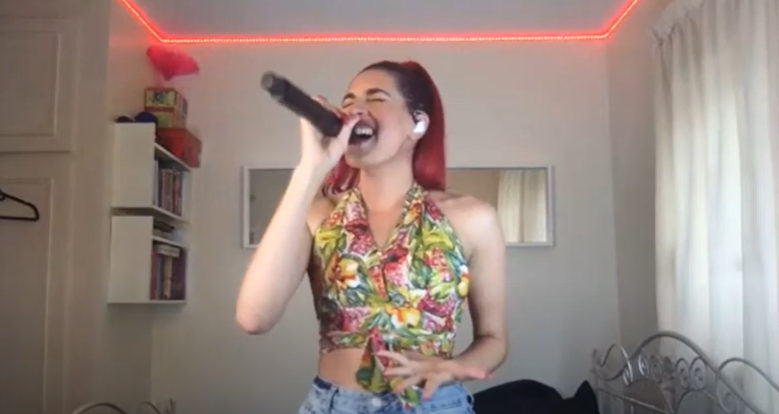 A few hours later, it was New Hope Club's turn to step up to the Rhapsody Stage. Since all three members are self-isolating separately, all of the pressure was on frontman Blake Richardson. Blake was in his living room set up ready for the gig, and he went on to sing three New Hope Club originals acoustically. He continuously asked how the fans were and how they were coping in quarantine while sipping on his tea. Blake always praises The Beatles and Paul McCartney as his inspirations, so it was only right for him to cover 'Band On The Run' — and he sounded amazing when he sang it.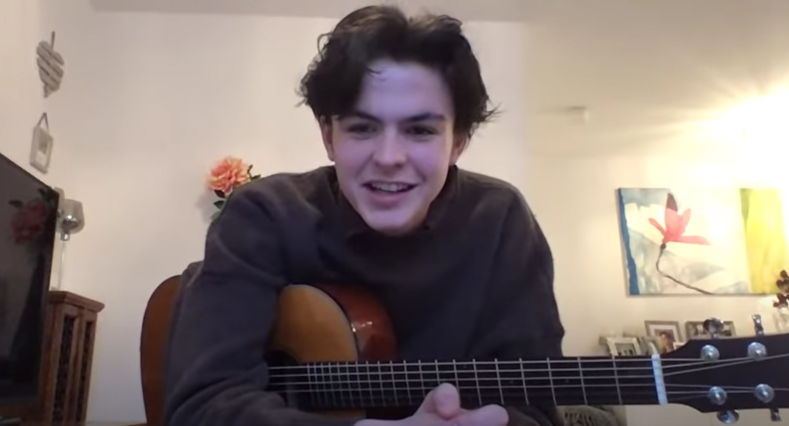 Straight after New Hope Club was The Vamps' set, led by the band's singer, Brad Simpson. Brad set up his guitars in his home studio in Birmingham and sang three of The Vamps' popular songs; 'Can We Dance', 'All Night' and 'Sometimes'. Although he did forget the words to 'All Night' and joked about it with the fans watching. Brad is also known for being a huge fan of The Beatles and so he covered 'Come Together' then he had a voice break, and laughed his way out of it, admitting that he hasn't sung in a while.
One of the headliners was Alessia Cara and unsurprisingly, she was amazing. She wore headphones in the hopes that the fans would be able to hear her more clearly, and it did work as her voice seemed to be projected than the acts so far. She sang her hit 'Rooting For You' and her personal favourite song called 'October', then complained that she couldn't read the comments because they were coming in too fast and she was right about that because they were rolling very quickly. To end her set, she sang half of 'A Little More' before the live stream changed onto the next performer.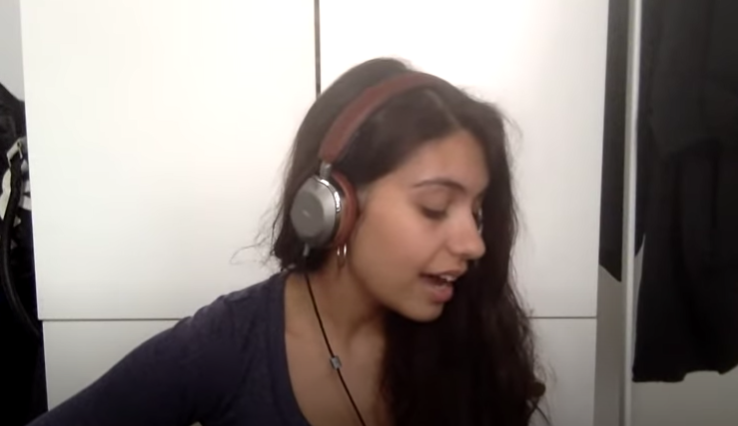 The Rhapsody Stage had set my expectations up high so as I got ready to enjoy the next day's slightly shorter live stream, I didn't expect it to get much better. But when it started, I knew that The Fools Gold Stage was going to be just as good as the previous day and my personal highlights of the live stream were Kawala and James Smith.
I hadn't heard of Kawala before the live stream but I thought they were incredible and very talented. Only two of the band members led the live stream, and as they are isolating separately they were both on separate screens with one singing and one playing the guitar. They sang three of their original songs, including their new single 'Animals'. They also chatted about how they are touring at the end of the year, since it had to be postponed.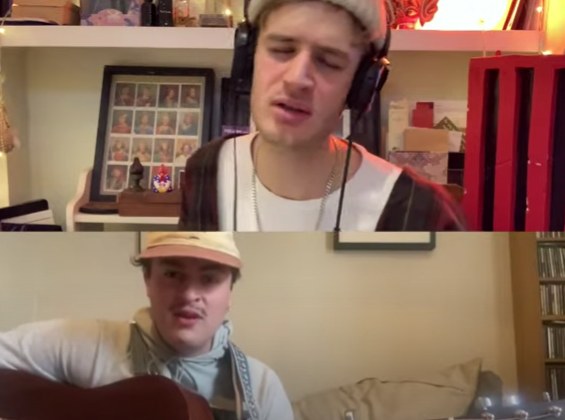 One of the headliners of the Fools Gold Stage was James Smith, and his set was also very good. He was drinking beer and complaining about how he needs his 'barnet' chopping as it was getting really long. James spoke of how he admired Phil Withers when he was younger and that he is still one of his icons, so he covered one of his songs as a tribute to him. He then went on to cover The Beatles as well, also hinting that he admires them too. James then sang his brand new single called 'Call Me When Its Over' and then sang two other original songs 'Little Love' and 'Hollow'. His voice broke while singing 'Hollow', just like Brad's had the previous day, and James joked along blaming himself for singing it in the wrong key.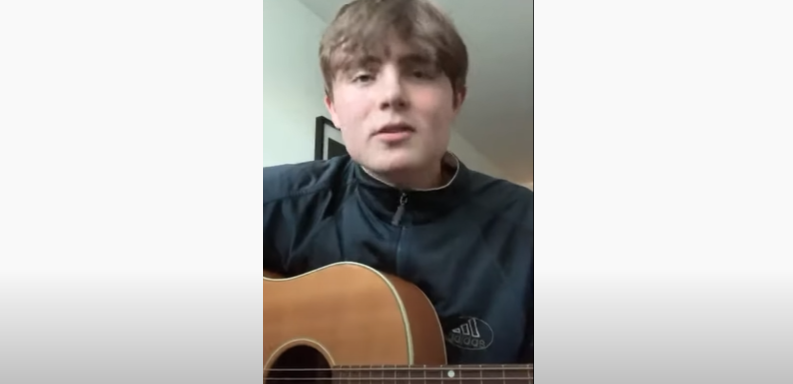 The third day was known as The Encore Stage but unlike the first two days, this stage mostly had just RnB and soul singers instead of pop singers. Lockdown Live was an incredible way of raising money for the pandemic as it kept people entertained from home, and the artists were able to perform again even whilst at home.
The live streams can be watched on Virgin EMI's YouTube channel, each day is in a different playlist.