"It feels like we've been livin' in fast forward, another moment passing by."
If you're anything like me, you've been over-analyzing every tiny detail relating to a possible surprise from the boys themselves on July 23rd. Many fans are hoping for a (socially distant?) reunion. After all, every 1D member is in London at the moment, for the first time in a while.
In reality though, while ideal, a reunion might be TOO much to ask for. Regardless, there are a lot of other things One Direction could still do to commemorate the day. My optimistic-self is hoping for at least ONE of these options!:
– New/unreleased single
– Unreleased music video
– Television special
– Greatest hits album
– Video chat between all the boys
– The documentary that Liam mentioned
During quarantine, even Big Time Rush has (virtually) reunited to record a song, so the possibility is there! *1D, please take notes from your old friends.*
Honestly, though, there is a chance that 1D will do absolutely nothing except maybe a 'thank you' tweet from the band account. Yes, we all know this… Alexa, play 'Something Great'.
Still, WHATEVER happens, it doesn't mean we can't organize our own festivities!
Here are 10 ways to celebrate our favorite band's 10th anniversary (get it, 10?):
1. Watch the 2013 movie, One Direction: This Is Us
Ah, what simple times. Time travel back to 2013 with One Direction: This Is Us. If you need a little extra One Direction (who doesn't), try looking for the "extended" or "ultimate" fan editions. I snagged the 3D edition from eBay!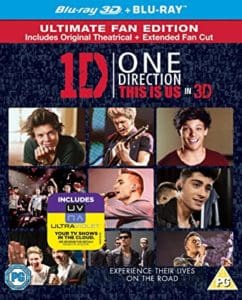 2. Watch the 2014 Where We Are Concert Film
Recorded in San Siro Italy, during the Where We Are Tour, you can experience the rush of a 1D concert right from your own home. You can find this gem on digital, DVD, or Blu-ray for a pretty good price.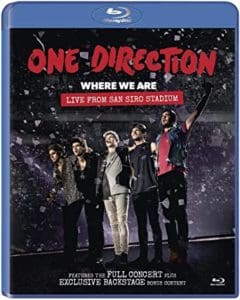 3. Stream an ultimate One Direction playlist
For many of you, streaming a 1D playlist is, like, what you do every single day. If listening to the boyband's entire discography is second nature to you, move on over to #4!
If you don't listen to 1D every day, try looking for a playlist with ALL of their songs included, not only the radio hits!
4. Sport your merch
Take out that One Direction merch you've had for nearly a decade. Whether it be T-shirts, sweaters, necklaces, bracelets, watches, or whatever other millions of things they ever graced their image with. (Remember the makeup kits, toothbrushes, tape, and lunchboxes?)
If you don't have 1D merch, wear something inspired by your favorite member! The possibilities are really endless here- get creative!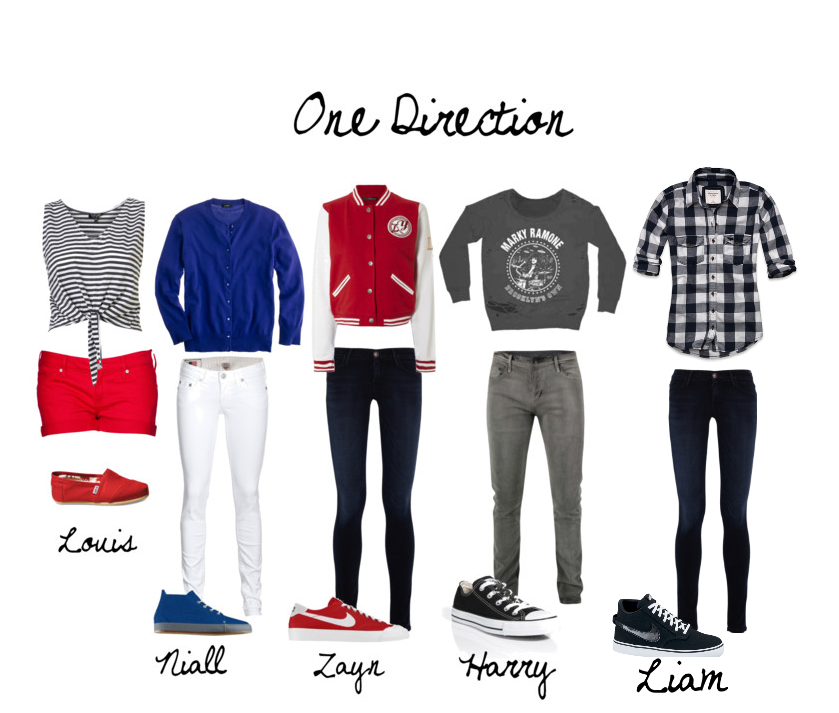 5. Learn to play a One Direction song
Try learning to play a 1D song that you already love. If you know how to play an instrument, Youtube has an abundance of tutorials for all levels. (I've learned two 1D songs on the piano, super fun!)
If you don't play an instrument, try looking up incredible fan covers!
6. Have a Zoom Party with fellow Directioners
If you have any Directioner friends, get them together for a Zoom chat! (Yes, customize those Zoom backgrounds!) Your group can participate in some of the above ideas together (wear merch, watch 1D movies/music videos together). You can also try challenging each other to some online 1D quizzes to see who gets the higher scores.
7. Watch ALL their music videos
One Direction has quite a few music videos to their name, at least watch your favorites. Who are we kidding though, just watch them all!
8. Make some fan art
For all the creatives out there, make some fan art! Whatever art medium you're most comfortable with, just give it a try. I've made fan art bookmarks in the past, it was SO fun. Don't compare your art to mind-blowing pieces you might've seen on the internet, the piece belongs to you — if it brings you joy, that's all that matters.
9. Commercials!
Do you remember them? Besides stellar music, another thing the band always excelled at was hilarious commercials. The boys have always been down for whatever crazy ideas the commercials entailed. This is, definitely, part of what made them so enjoyable. Get your mood up and watch as many One Direction commercials as you want!
10. Catch up on 2010 X-Factor!
Last, but certainly not least, reminisce where it all began!
Enjoy the day!