Halsey has announced she's releasing her first-ever poetry collection in November. The 144-page book, titled I Would Leave Me If I Could, sees the singer bare her soul to the world with never-before-seen poetry exploring "the highs and lows of doomed relationships, family ties, sexuality, and mental illness."
Many songwriters start out by writing poetry and Halsey is no stranger to the power of the written word. As fans know, she often posted personal poems on her old Tumblr and recently performed spoken word at the 2018 Women's March where she shared her experiences of sexual assault.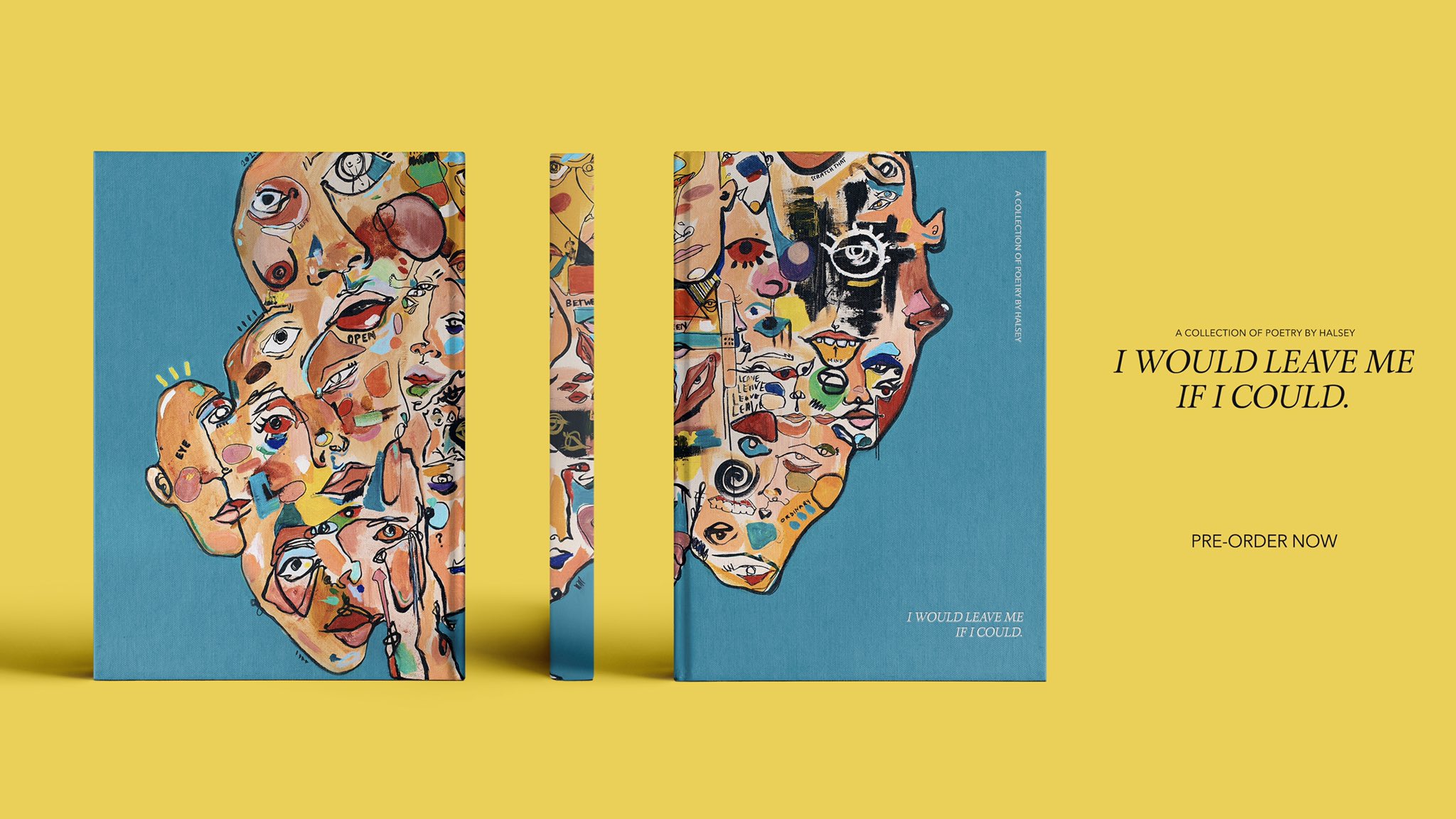 "Poetry infuses everything Halsey does – from music to painting and performing – so it's hardly a surprise she's so gifted with verse. We were immediately captivated by her poems the way millions are by her music," said Stephanie Frerich, executive editor at Simon & Schuster, in a statement.
To celebrate the news, we're listening to Halsey on repeat and looking back at some of her best poetic lyrics to date:
1.We're not lovers, we're just strangers
With the same damn hunger
To be touched, to be loved, to feel anything at all
2. I am a child of a
Money hungry, prideful country
Grass is green and it's always sunny
Hands so bloody, tastes like honey
I'm finding it hard to leave
3.You're dripping like a saturated sunrise
You're spilling like an overflowing sink
You're ripped at every edge but you're a masterpiece
And now you're tearing through the pages and the ink
4. Let's cause a little trouble
Oh, you make me feel so weak
I bet you kiss your knuckles
Right before they touch my cheek
5. I used to be a darling starlet like a centrepiece
Had the whole world wrapped around my ring
I flew too closely to the sun that's setting in the East
And now I'm melting from my wings
6. I went down to a place in Bed Stuy
A little liquor on my lips
I let him climb inside my body
And held him captive in my kiss
7. You were red, and you liked me because I was blue
But you touched me, and suddenly I was a lilac sky
Then you decided purple just wasn't for you
8. We're dancing in my living room, and up come my fists
And I say I'm only playing, but the truth is this
That I've never seen a mouth that I would kill to kiss
9. And can you feel it too when I am touching you?
And when my hair stands on ends, it's saluting you

10. I found the devil
I found him in a lover
And his lips like tangerines
And his colour-coded speak
11. I'm a wanderess, I'm a one night stand
Don't belong to no city, don't belong to no man
I'm the violence in the pouring rain
I'm a hurricane
12. I like the sad eyes, bad guys
Mouth full of white lies
Kiss me in the corridor
But quick to tell me goodbye
13. My face is full of spiderwebs, all tender, yellow, blue
And still with one eye open, well, all I see is you
14. Your laugh echoes down the highway
Carves into my hollow chest, spreads over the emptiness
It's bliss
It's so simple but we can't stay
Over-analyse again, would it really kill you if we kissed?
15. I've got a lover, a love like religion
I'm such a fool for sacrifice
16. He says, "Ooh, baby girl, you know we're gonna be legends
I'm the king and you're the queen and we will stumble through heaven
If there's a light at the end, it's just the sun in your eyes
I know you wanna go to heaven, but you're human tonight"
I Would Leave Me If I Could is available to pre-order now.