Zayn becomes Chief Creative Officer and co-owner of mocktail brand Mixoloshe
Zayn is stepping into the beverage world by joining the a female-led mocktail brand.
Zayn Malik revealed his partnership with Mixoloshe and introduced his debut creation for the brand: a non-alcoholic lychee martini, described as "sweet, floral, and slightly tropical."
This collaboration signifies a more significant venture for the musician and entrepreneur, as he aims to bring his creative touch to the non-alcoholic beverage market. Eagle-eyed fans might've even spotted the drink cans in Zayn's recent interviews and music video.
"I'm really excited about this new venture," Zayn said in a statement of Mixoloshe. "I've been wanting to get involved in this market space for quite some time now — I didn't want to just settle for any brand or company, though. It had to be right; the brand, partner, creative, and taste."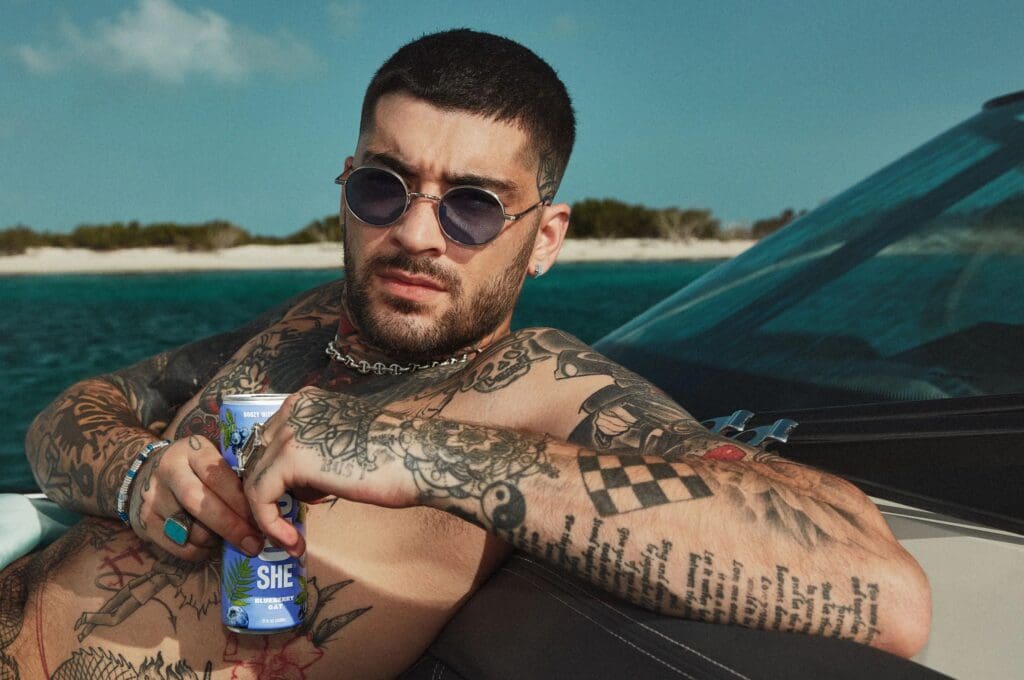 Mixoloshe, led by founder and CEO Kristina Roth, emerged in 2022 and rapidly earned recognition and accolades for its inventive non-alcoholic cocktails, including Blueberry G&Ts and Tropical Smoky Margaritas. Kristina established the brand to address a prominent challenge in the non-alcoholic beverage market — creating drinks that deliver on taste, authenticity, ingredient quality, and affordability.
The official website reads, "Where the world of flavor meets the magic of laughter and celebration. Zayn, award winning global music artist, our Co-Owner and Chief Creative Officer, embarked on a flavorful journey with us."
It continues, "Zayn is … the maestro behind Mixoloshe's magic. His journey with Mixoloshe has been a tale of serendipity, a love for flavors, and an extraordinary secret well-kept until now.
"Over six months ago, Zayn stumbled upon Mixoloshe, and it was a sip that changed everything. The flavors, especially the fiery Mango Chilli Crush, the zesty Orange Old Fashioned, and the Caribbean Mojito, struck a chord with his taste buds like a new harmony.
"Back at home, Zayn made Mixoloshe his drink of choice, sharing laughs and memorable moments with friends over these delights. And then came the twist — he decided to make Mixoloshe a part of his journey, but the world didn't know it yet."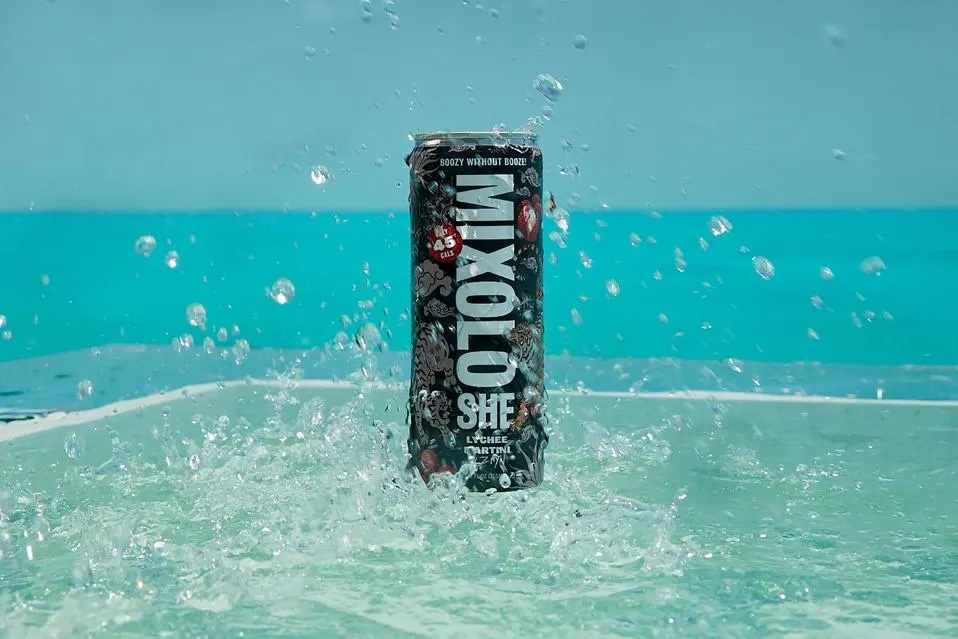 With Zayn on board, the future of Mixoloshe seems poised for innovation and creative infusion in the realm of non-alcoholic beverages. Fans will even find replicas of Zayn's iconic tattoos — including the striking "ZAP!" on his arm — printed on the Mixoloshe cans.
Zayn's non-alcoholic lychee martini cans are available to purchase online and at Walmart stores.