How these 5 celebrities help defy gender norms
In the age of progressiveness, the topic of gender is more important than ever. Learn how these stars are paving the way to helping better society by taking pride in their gender fluidity.
We're entering a more progressive time, learning more about each other and how to accept and embrace our differences.
These five well-known people go against their gender norms and stereotypes in the public eye, hoping to help make a difference for others. For some, it's much more than saying you're "a boy" or "a girl"; these celebrities are helping pave the way for more understanding and tolerance when it comes to stepping outside of traditional gender roles.
1. Amandla Stenberg
Known for roles in 'The Hunger Games' and 'Everything, Everything', Amandla has been very vocal about their identification as non-binary. Going by they/them pronouns, Amandla feels strongly about the idea of non-binary feminism saying, "Basically we're trying to understand the duality of being a non-binary persona and a feminist. How do you claim a movement for women when you don't always feel like one?"
2. Miley Cyrus
In a recent interview with Variety, Miley talks about her experiences and struggles with her gender. "My whole life, I didn't understand my own gender and my own sexuality… I don't even think about someone being a boy or someone being a girl." Coming out as pansexual, Miley says, "Once I understood my gender more, which was unassigned, then I understood my sexuality more." The singer even launched a foundation that supports at-risk LGBTQ and homeless youth.
3. Andreja Pejić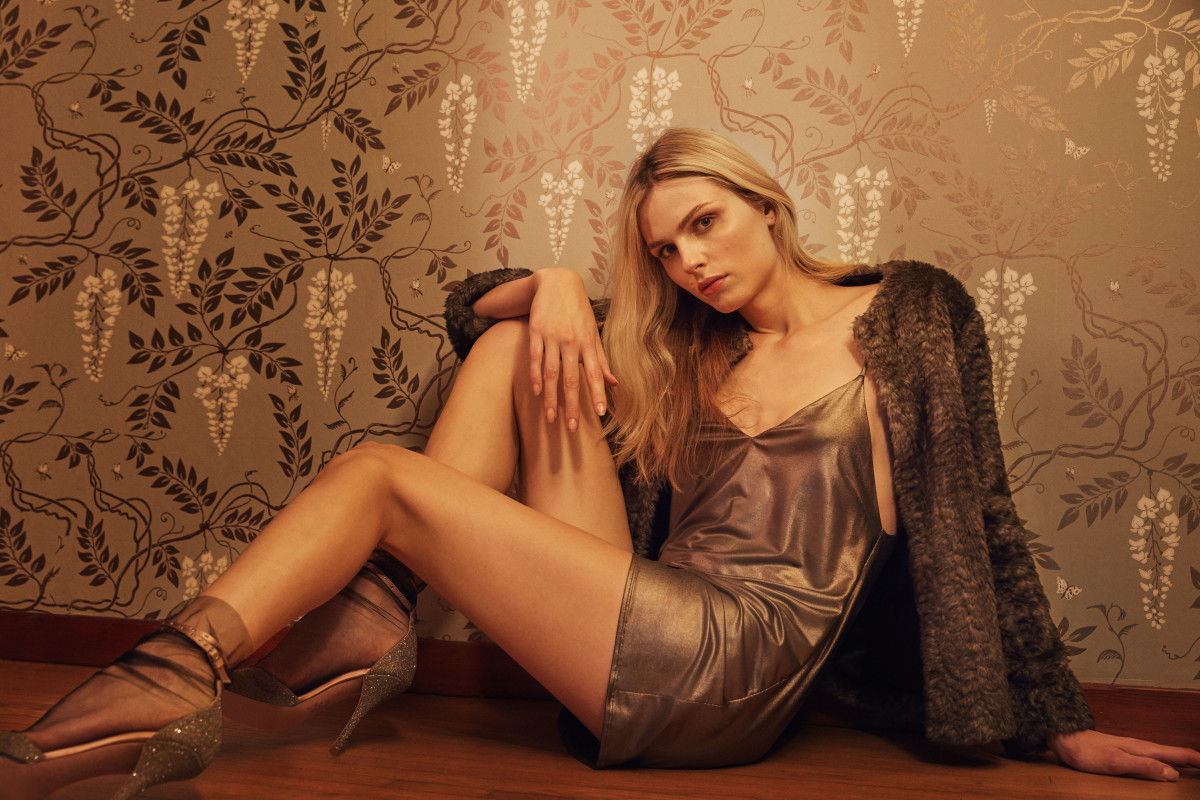 Starting out as an "androgynous" male model that modeled for both men's and women's high fashion, Andreja Pejić was later cast for Sofia Coppola's live action adaptation of 'The Little Mermaid' before it was scrapped. As Andreja became a breakout star in the entertainment world, she announced that she had undergone surgery to transition fully into a female. "I want to share my story with the world because I think I have a social responsibility," the model says. "I hope that by being open about this, it becomes less of an issue."
4. Angel Haze
Rapper and model Angel Haze spoke to Buzzfeed back in 2015 about gender, stating that they're agender — which means they don't identify as anything in particular.  "To be honest with you, I'm not really a girl… If anything I'm more on the guy end of the spectrum," they said.
5. Jaden Smith
Son of actor Will Smith, Jaden has has become known for defying gender stereotypes often. By incorporating his gender fluidity through his fashion choices, he hopes it will make a difference, saying, "In five years when a kid goes to school wearing a skirt, he won't get beat up and kids won't get mad at him. I'm taking the brunt of it so that later on, my kids and the next generation of kids will all think that certain things are normal that weren't expected before my time."
Featured image source