Upcoming YA books by Black authors you'll need in your life
Black lives matter. Black voices matter. Black stories matter.
Supporting Black authors  has always been and will always be, not only important, but absolutely necessary. However, historically, it's something that, as a society, we haven't been successful in doing. One reason being because books by Black authors simply aren't being published at the rate of white authors. This needs to change.  Black voices need to be heard and their stories published. One way to help make that happen is by reading and purchasing the stories already out there and pre-ordering upcoming releases. As readers, we need to let publishers know that there's not only a want for more books by Black authors, but a need.
So if you're currently in the market for the thrill of a new book (and, I mean… aren't we all?) and a way to uplift the voices and stories of Black authors, here are some amazing upcoming YA books we know you're going to love.
---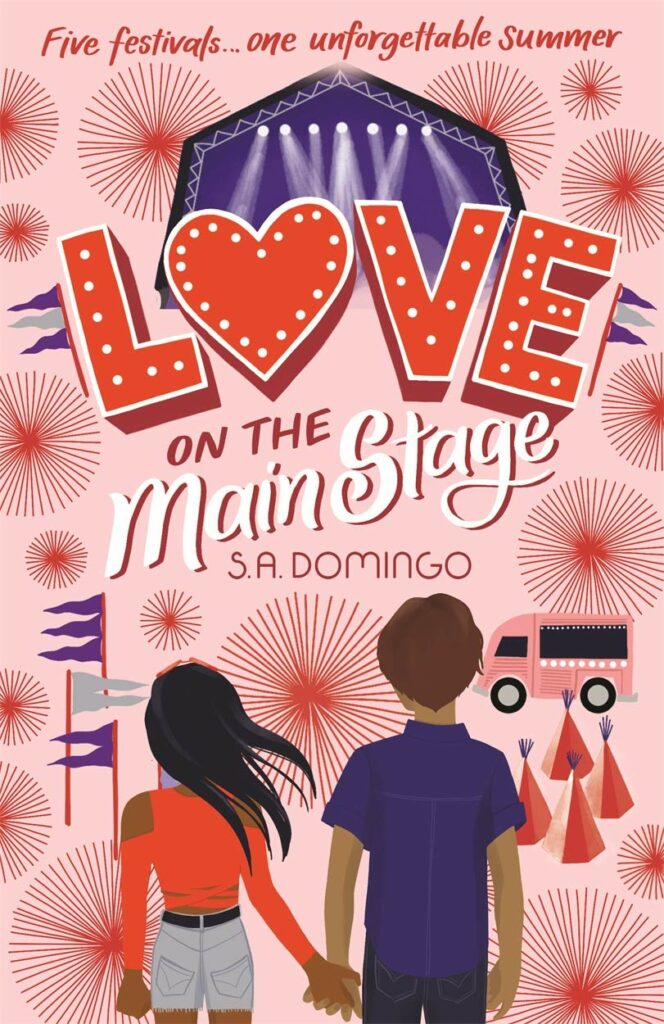 Love on the Main Stage by S.A. Domingo (June 2020)
16-year-old songwriter Nova is having the best summer of her life. Helping out with her parents' food truck, she gets to attend not one, but FIVE different music festivals! Things get even better when she meets cute American boy, Sam, an aspiring musician like her. After sharing a magical evening dancing under the stars, Nova never expects to see Sam again. But to her surprise they keep meeting up at music festivals . . .
Nova begins to hope that their romance could become more than just a festival fling. So why is Sam so reluctant to talk about himself? And why does he have access to the VIP backstage area . . .?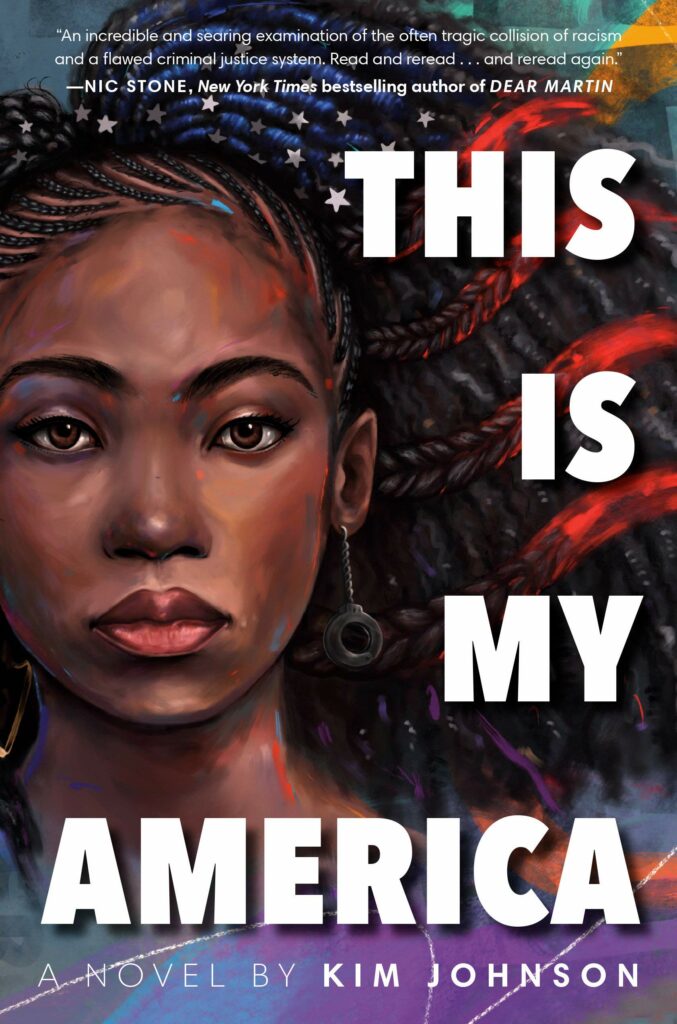 This Is My America by Kim Johnson (July 2020)
Every week, seventeen-year-old Tracy Beaumont writes letters to Innocence X, asking the organization to help her father, an innocent Black man on death row. After seven years, Tracy is running out of time—her dad has only 267 days left. Then the unthinkable happens. The police arrive in the night, and Tracy's older brother, Jamal, goes from being a bright, promising track star to a "thug" on the run, accused of killing a white girl. Determined to save her brother, Tracy investigates what really happened between Jamal and Angela down at the Pike. But will Tracy and her family survive the uncovering of the skeletons of their Texas town's racist history that still haunt the present?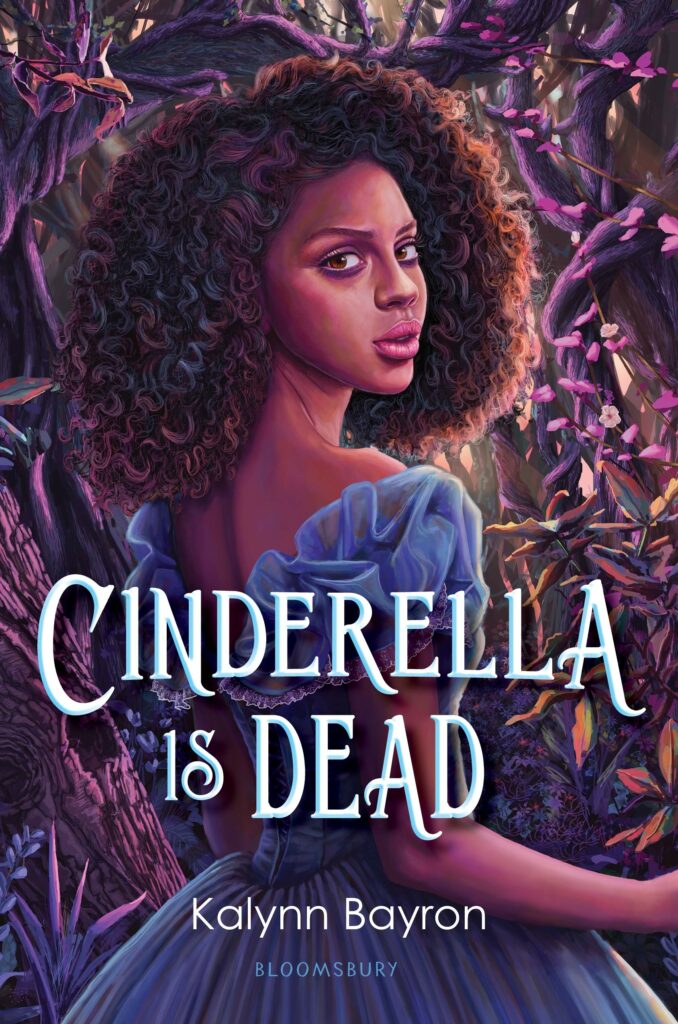 Cinderella is Dead by Kalynn Bayron (July 2020)
It's 200 years after Cinderella found her prince, but the fairy tale is over. Teen girls are now required to appear at the Annual Ball, where the men of the kingdom select wives based on a girl's display of finery. If a suitable match is not found, the girls not chosen are never heard from again.
Sixteen-year-old Sophia would much rather marry Erin, her childhood best friend, than parade in front of suitors. At the ball, Sophia makes the desperate decision to flee, and finds herself hiding in Cinderella's mausoleum. There, she meets Constance, the last known descendant of Cinderella and her step sisters. Together they vow to bring down the king once and for all–and in the process, they learn that there's more to Cinderella's story than they ever knew…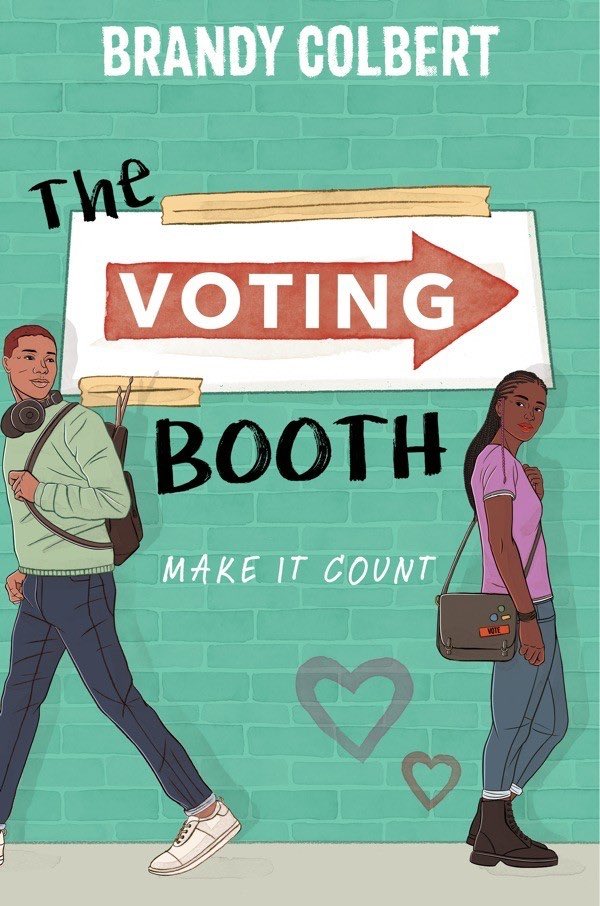 The Voting Booth by Brandy Colbert (July 2020)

Marva Sheridan was born ready for this day. She's always been driven to make a difference in the world, and what better way than to vote in her first election?
Duke Crenshaw is do done with this election. He just wants to get voting over with so he can prepare for his band's first paying gig tonight.
Only problem? Duke can't vote.
When Marva sees Duke turned away from their polling place, she takes it upon herself to make sure his vote is counted. She hasn't spent months doorbelling and registering voters just to see someone denied their right. And that's how their whirlwind day begins, rushing from precinct to precinct, cutting school, waiting in endless lines, turned away time and again, trying to do one simple thing: vote. They may have started out as strangers, but as Duke and Marva team up to beat a rigged system (and find Marva's missing cat), it's clear that there's more to their connection than a shared mission for democracy.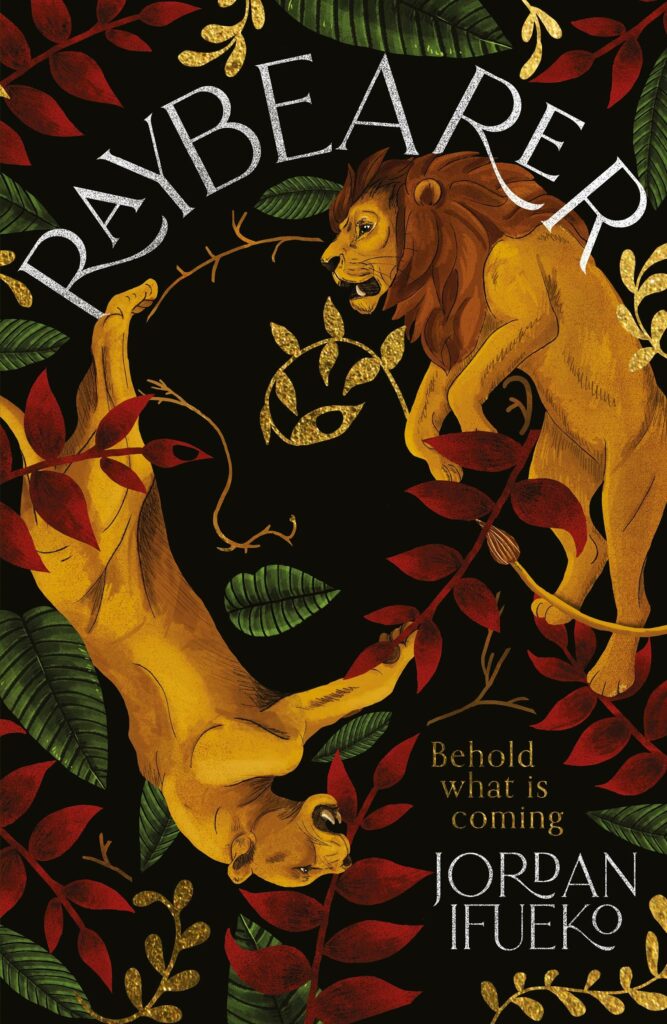 Raybearer by Jordan Ifueko (August 2020)
Tarisai has always longed for the warmth of a family. She was raised in isolation by a mysterious, often absent mother known only as The Lady. The Lady sends her to the capital of the global empire of Aritsar to compete with other children to be chosen as one of the Crown Prince's Council of 11. If she's picked, she'll be joined with the other Council members through the Ray, a bond deeper than blood.
That closeness is irresistible to Tarisai, who has always wanted to belong somewhere. But The Lady has other ideas, including a magical wish that Tarisai is compelled to obey: Kill the Crown Prince once she gains his trust. Tarisai won't stand by and become someone's pawn—but is she strong enough to choose a different path for herself?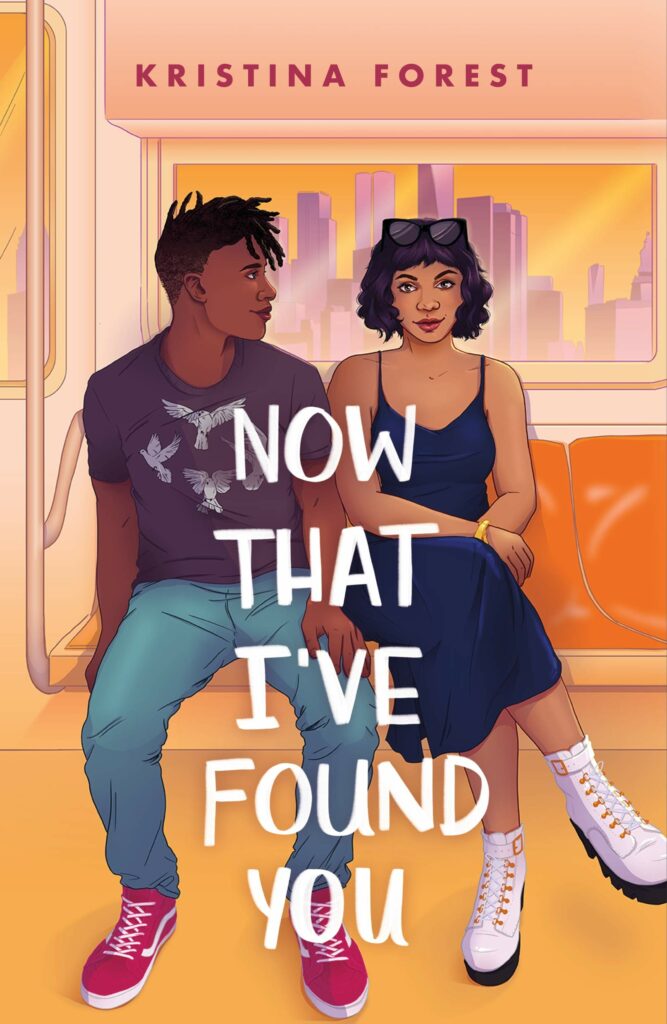 Now That I've Found You by Kristina Forest (August 2020)
Following in the footsteps of her überfamous grandma, eighteen-year-old Evie Jones is poised to be Hollywood's next big star. That is until a close friend's betrayal leads to her being blacklisted . . .
Fortunately, Evie knows just the thing to save her floundering career: a public appearance with America's most beloved actress—her grandma Gigi, aka the Evelyn Conaway. The only problem? Gigi is a recluse who's been out of the limelight for almost twenty years. Days before Evie plans to present her grandma with an honorary award in front of Hollywood's elite, Gigi does the unthinkable: she disappears.
With time running out and her comeback on the line, Evie reluctantly enlists the help of the last person to see Gigi before she vanished: Milo Williams, a cute musician Evie isn't sure she can trust. As Evie and Milo conduct a wild manhunt across New York City, romance and adventure abound while Evie makes some surprising discoveries about her grandma—and herself.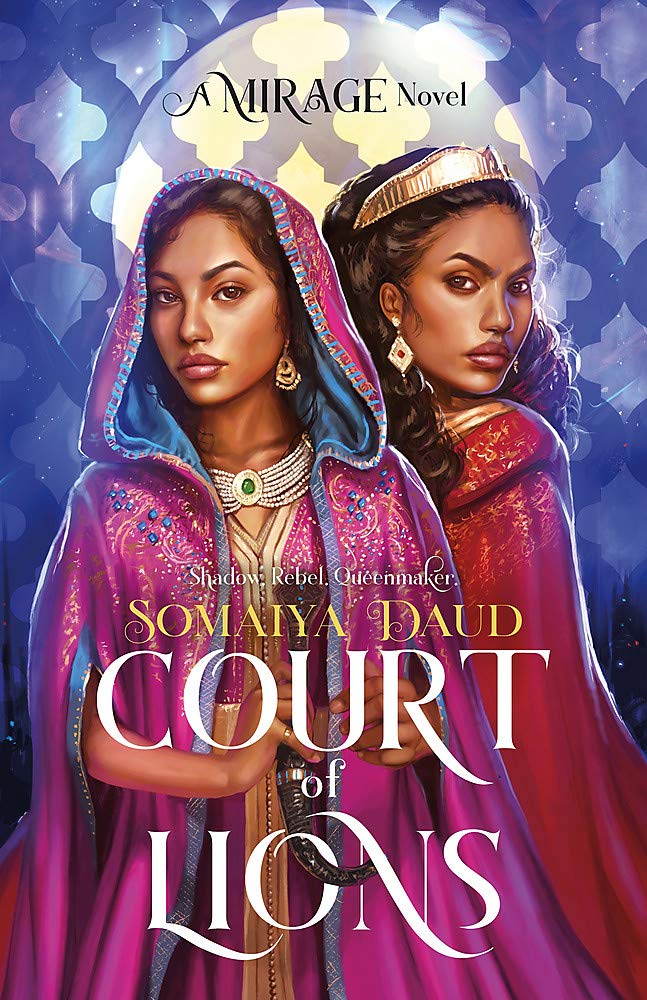 Court of Lions by Somaiya Daud (August 2020)
After being swept up into the brutal Vathek court, Amani, the ordinary girl forced to serve as the half-Vathek princess's body double, has been forced into complete isolation. The cruel but complex princess, Maram, with whom Amani had cultivated a tenuous friendship, discovered Amani's connection to the rebellion and has forced her into silence, and if Amani crosses Maram once more, her identity – and her betrayal – will be revealed to everyone in the court.
Amani is desperate to continue helping the rebellion, to fight for her people's freedom. But she must make a devastating decision: will she step aside, and watch her people suffer, or continue to aid them, and put herself and her family in mortal danger? And whatever she chooses, can she bear to remain separated, forever, from Maram's fiancé, Idris?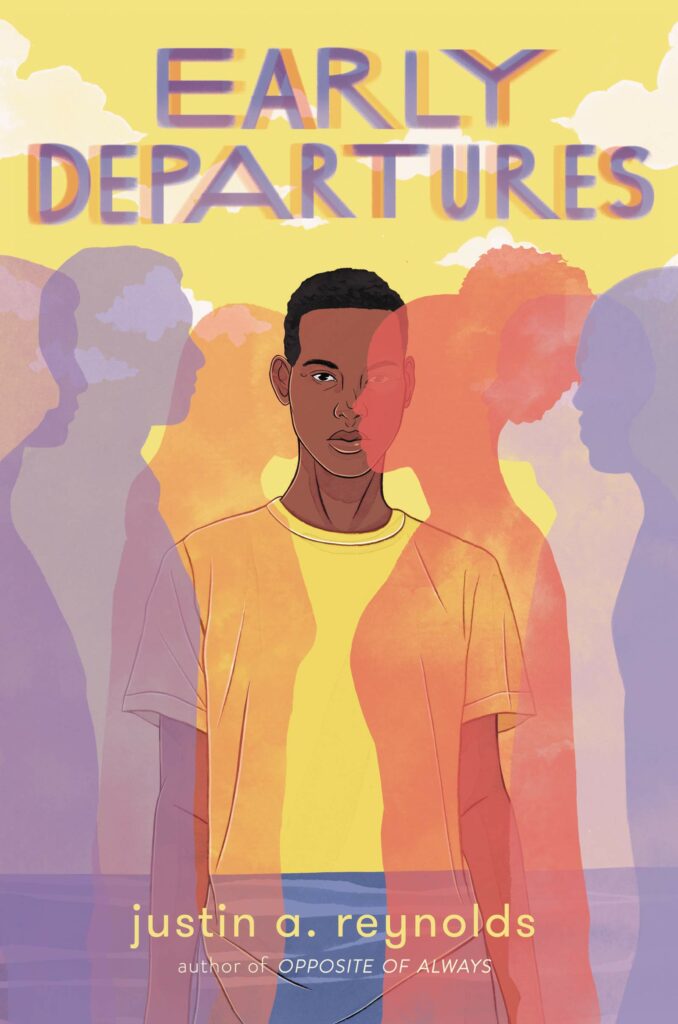 Early Departures by Justin A. Reynolds (September 2020)
What if you could bring your best friend back to life–but only for a short time?
Jamal's best friend, Q, doesn't know that he died, and that he's about to die . . . again. He doesn't know that Jamal tried to save him. And that the reason they haven't been friends for two years is because Jamal blames Q for the accident that killed his parents.
But what if Jamal could have a second chance? A new technology allows Q to be reanimated for a few weeks before he dies . . . permanently. And Q's mom is not about to let anyone ruin this miracle by telling Q about his impending death. So how can Jamal fix everything if he can't tell Q the truth?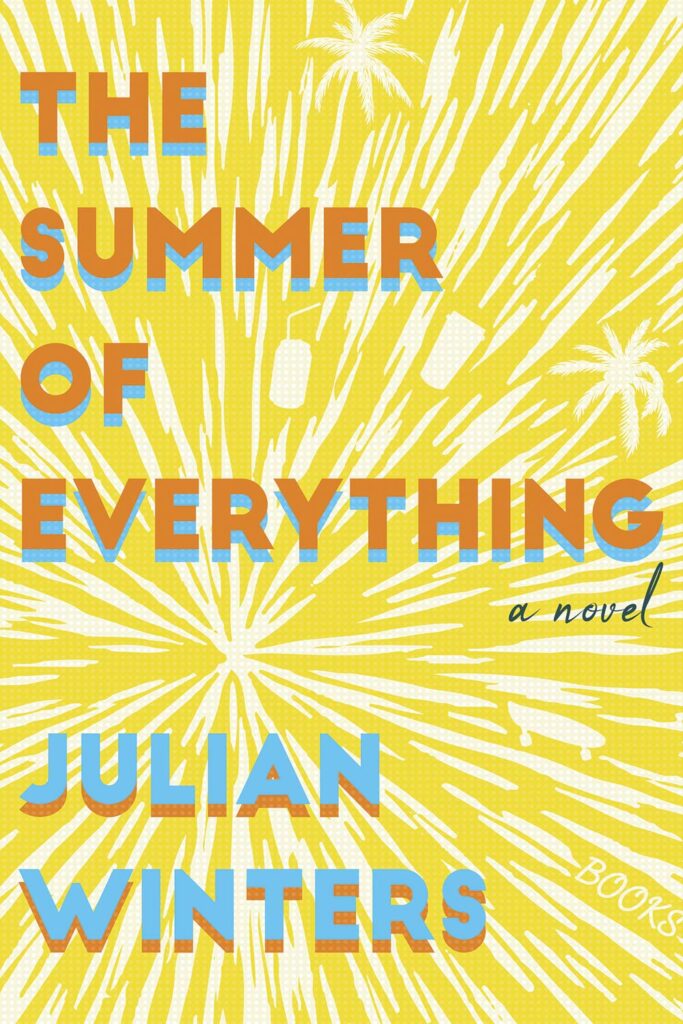 The Summer of Everything by Julian Winters (September 2020)
Comic book geek Wesley Hudson excels at two things: slacking off at his job and pining after his best friend, Nico. Advice from his friends, '90s alt-rock songs, and online dating articles aren't helping much with his secret crush. And his dream job at Once Upon a Page, the local used bookstore, is threatened when a coffeeshop franchise wants to buy the property. To top it off, his annoying brother needs wedding planning advice. When all three problems converge, Wes comes face-to-face with the one thing he's been avoiding—adulthood.
Now, confronted with reality, can Wes balance saving the bookstore and his strained sibling relationship? Can he win the heart of his crush, too?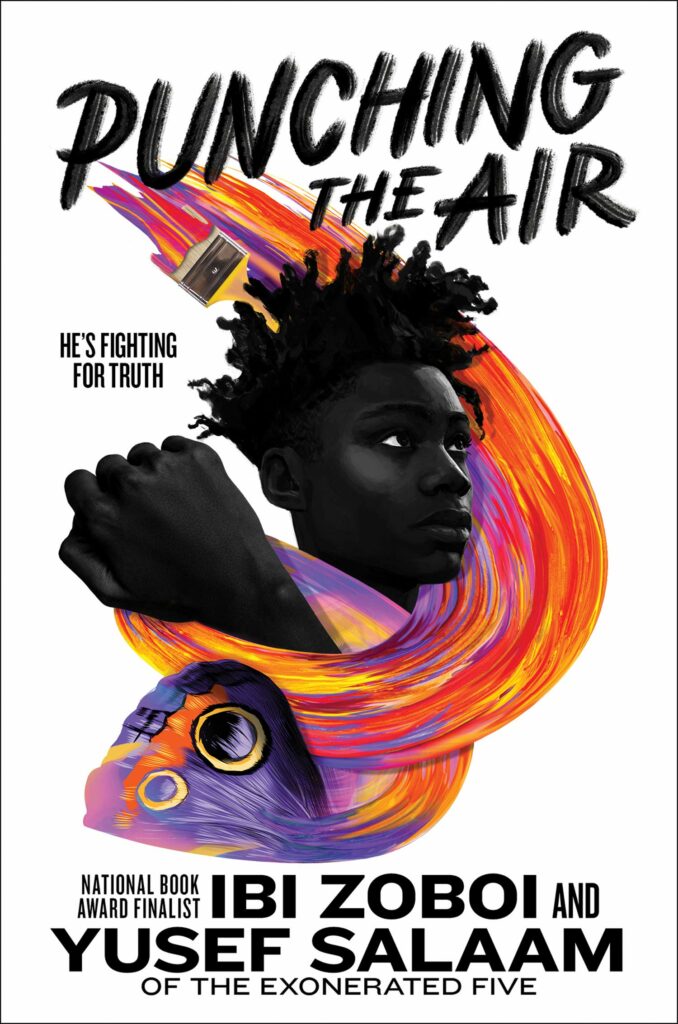 Punching the Air by Ibi Zoboi and Yusef Salaam (September 2020)
One fateful night, an altercation in a gentrifying neighbourhood escalates into tragedy. 'Boys just being boys' turns out to be true only when those boys are white.
Suddenly, at just sixteen years old, Amal Shahid's bright future is upended: he is convicted of a crime he didn't commit and sent to prison. Despair and rage almost sink him until he turns to the refuge of his words, his art. This never should have been his story. But can he change it?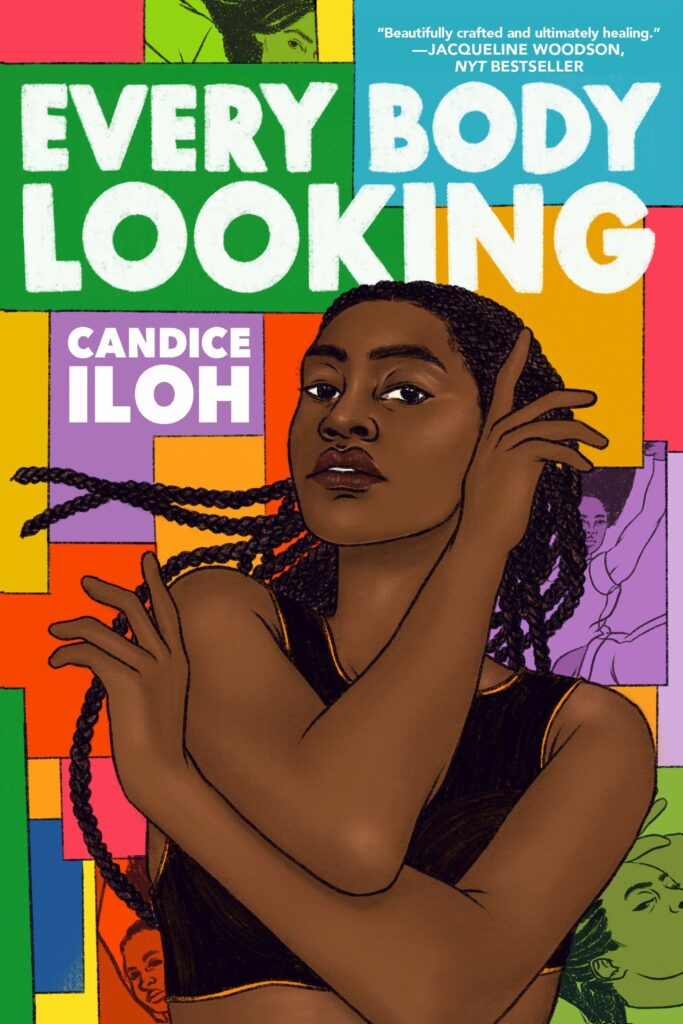 Every Body Looking by Candice Iloh (September 2020)
Every Body Looking is a heavily autobiographical novel of a young woman's struggle to carve a place for herself–for her black female body–in a world of deeply conflicting messages.
Told entirely in verse, Ada's story encompasses her earliest memories as a child, including her abuse at the hands of a young cousin, her mother's rejection and descent into addiction, and her father's attempts to create a home for his American daughter more like the one he knew in Nigeria.
The present-tense of the book is Ada's first year at Howard University in Washington D.C., where she must finally confront the fundamental conflict between who her family says she should be and what her body tells her she must be.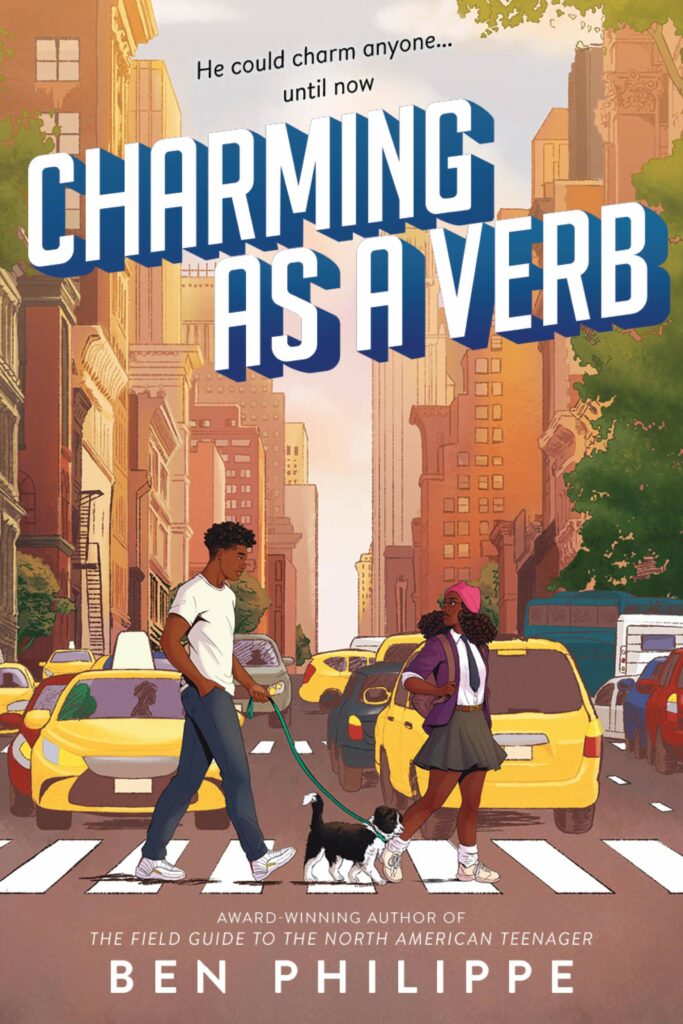 Charming as a Verb by Ben Phillippe (September 2020)
Henri "Halti" Haltiwanger can charm just about anyone. He is a star debater and popular student at the prestigious FATE academy, the dutiful first-generation Haitian son, and the trusted dog walker for his wealthy New York City neighbors. But his easy smiles mask a burning ambition to attend his dream college, Columbia University.
There is only one person who seems immune to Henri's charms: his "intense" classmate and neighbor Corinne Troy. When she uncovers Henri's less-than-honest dog-walking scheme, she blackmails him into helping her change her image at school. Henri agrees, seeing a potential upside for himself.
Soon what started as a mutual hustle turns into something more surprising than either of them ever bargained for….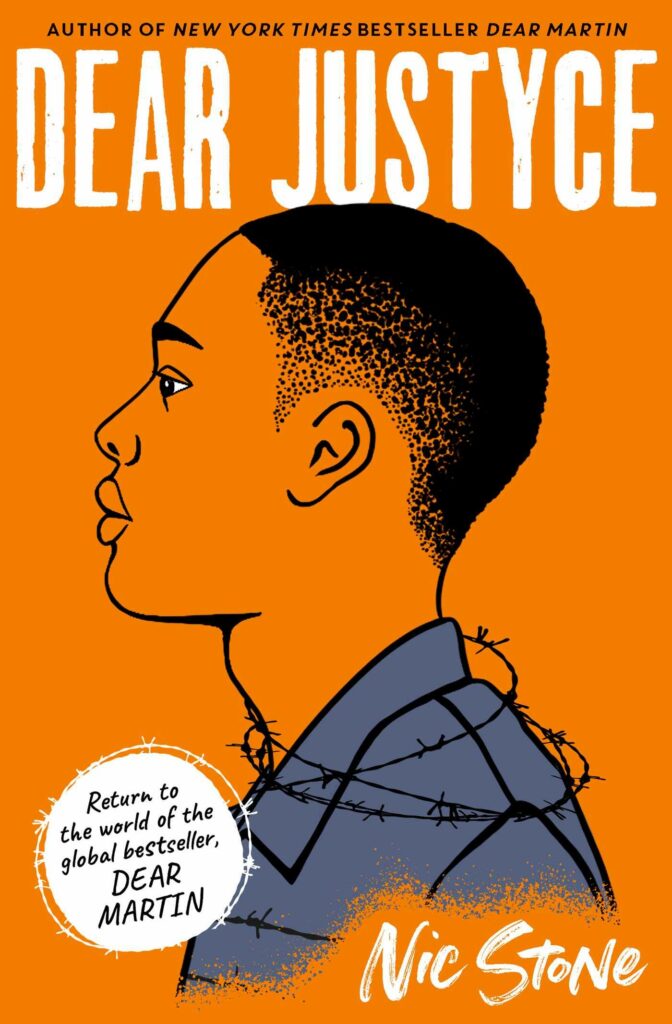 Dear Justyce by Nic Stone (September 2020)
Vernell LaQuan Banks and Justyce McAllister grew up a block apart in the Southwest Atlanta neighborhood of Wynwood Heights. Years later, Justyce walks the illustrious halls of Yale University . . . and Quan sits behind bars at the Fulton Regional Youth Detention Center.
Through a series of flashbacks and letters to Justyce, Quan's story takes form. Troubles at home and misunderstandings at school give rise to police encounters and tough decisions. But then there's a dead cop and a weapon with Quan's prints on it. What leads a bright kid down a road to a murder charge? Not even Quan is sure…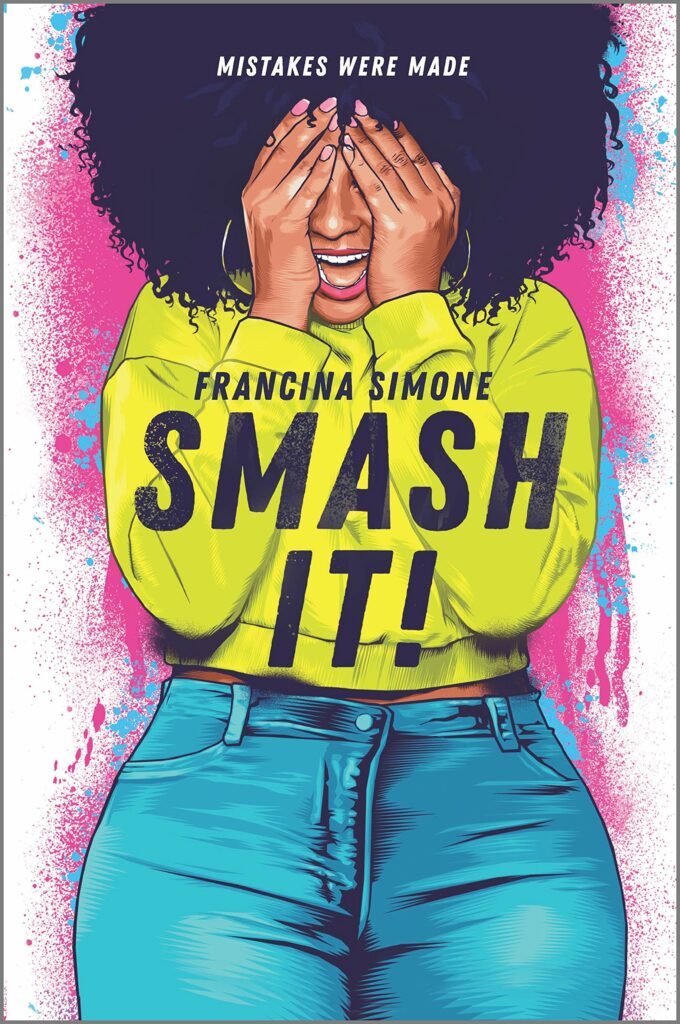 Smash It! by Francina Simone (September 2020)
After Liv shows up to a Halloween party in khaki shorts—why, God, why?—she decides to set aside her wack AF ways. She makes a list—a F*ck-It list.
1. Be bold—do the thing that scares me.
2. Learn to take a compliment.
3. Stand out instead of back.
She kicks it off by trying out for the school musical, saying yes to a date and making new friends. Life is great when you stop punking yourself! However, with change comes a lot of missteps, and being bold means following her heart. So what happens when Liv's heart is interested in three different guys—and two of them are her best friends? What is she supposed to do when she gets dumped by a guy she's not even dating? How does one Smash It! after the humiliation of being friend-zoned?
In Liv's own words, "F*ck it. What's the worst that can happen?" A lot, apparently.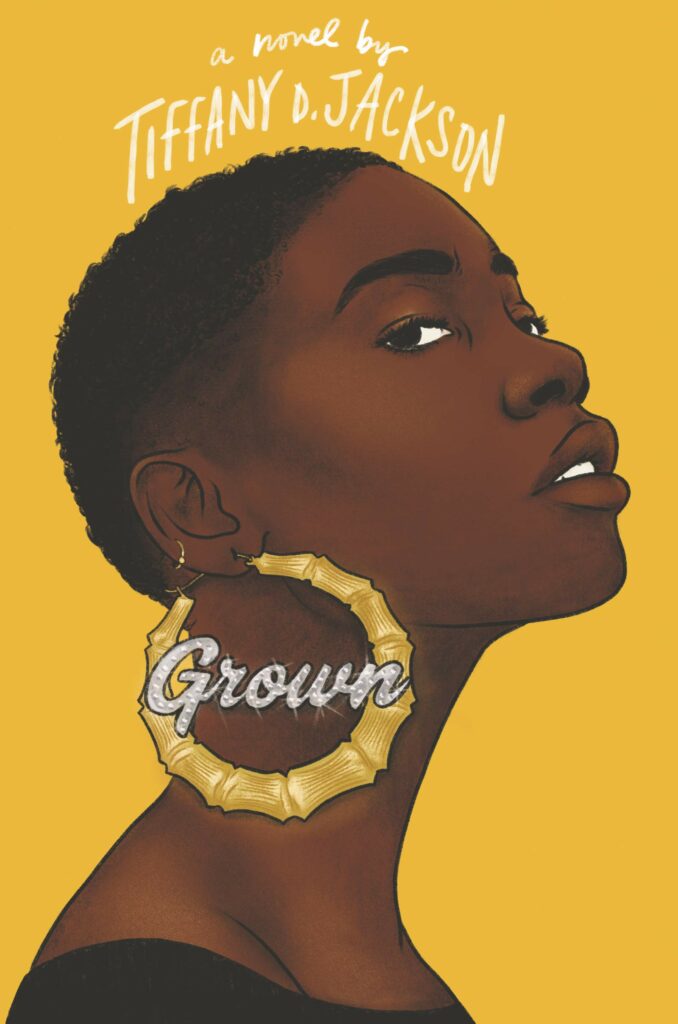 Grown by Tiffany D. Jackson (September 2020)
When legendary R&B artist Korey Fields spots Enchanted Jones at an audition, her dreams of being a famous singer take flight. Until Enchanted wakes up with blood on her hands and zero memory of the previous night. Who killed Korey Fields?
Before there was a dead body, Enchanted's dreams had turned into a nightmare. Because behind Korey's charm and star power was a controlling dark side. Now he's dead, the police are at the door, and all signs point to Enchanted.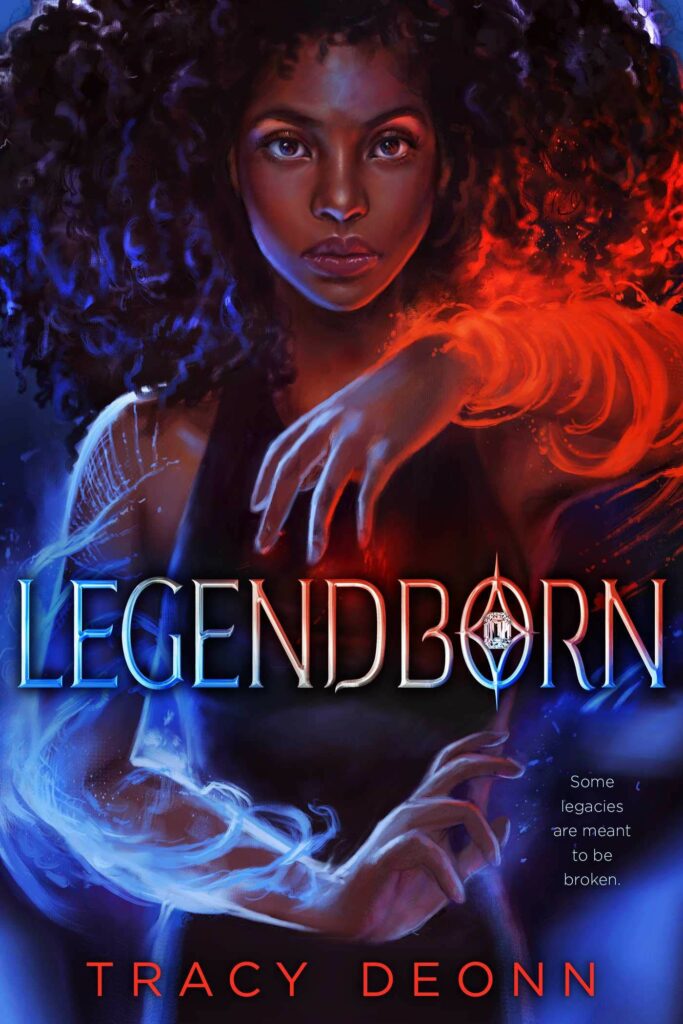 Legendborn by Tracy Deonn (September 2020)
After her mother dies in an accident, sixteen-year-old Bree Matthews wants nothing to do with her previous life, family memories, or her childhood home. A residential program for bright high schoolers at a local university seems like the perfect escape—until Bree witnesses a magical attack her very first night on campus.
A flying demon feeding on human energies.
A secret society of so called "Legendborn" students that hunt the creatures down.
And a teenage mage who calls himself a "Merlin" and who attempts—and fails—to wipe Bree's memory of everything she saw.
The mage's failure reveals Bree's own, unique magic and unlocks a buried memory with a hidden connection: the night her mother died, another Merlin was at the hospital. Now that she knows there's more to her mother's death than what's on the police report, Bree will do whatever it takes to find out the truth, even if that means infiltrating the Legendborn by becoming one of their initiates. But when the Legendborn reveal themselves as the descendants of King Arthur and his knights and explain that a magical war is coming, Bree has to decide how far she'll go for the truth and whether she should use her magic to take the society down—or join the fight.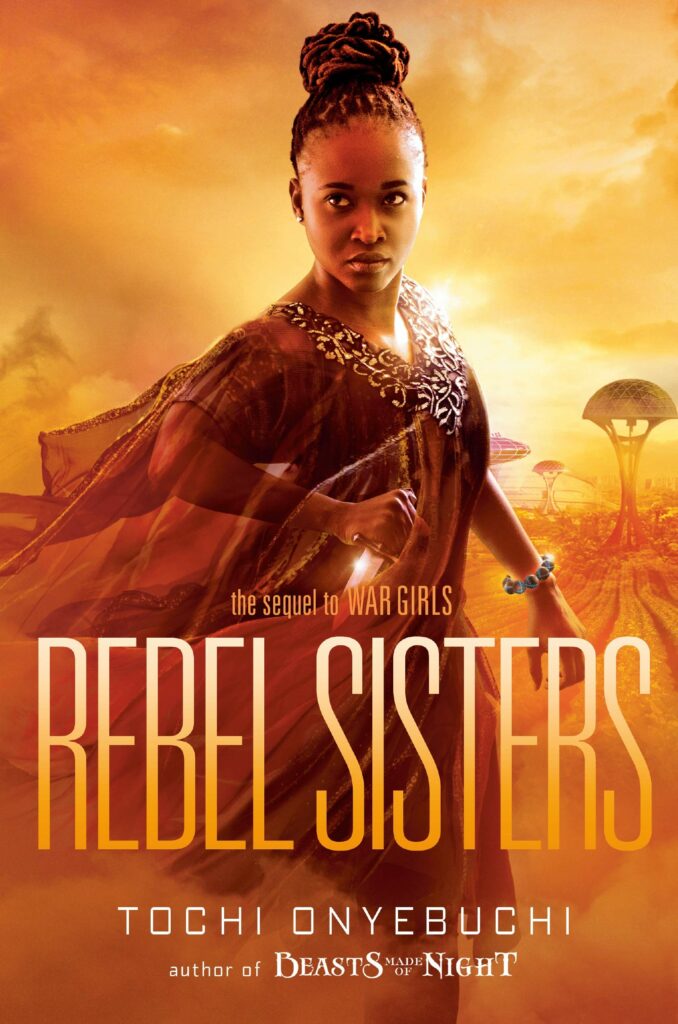 Rebel Sisters by Tochi Onyebuchi (October 2020)
It's been five years since the Biafran War ended. Ify is now nineteen and living where she's always dreamed–the Space Colonies. She is a respected, high-ranking medical officer and has dedicated her life to helping refugees like herself rebuild in the Colonies.
Back in the still devastated Nigeria, Uzo, a young synth, is helping an aid worker, Xifeng, recover images and details of the war held in the technology of destroyed androids. Uzo, Xifeng, and the rest of their team are working to preserve memories of the many lives lost, despite the government's best efforts to eradicate any signs that the war ever happened.
Though they are working toward common goals of helping those who suffered, Ify and Uzo are worlds apart. But when a mysterious virus breaks out among the children in the Space Colonies, their paths collide. Ify makes it her mission to figure out what's causing the deadly disease. And doing so means going back to the corrupt homeland she thought she'd left behind forever.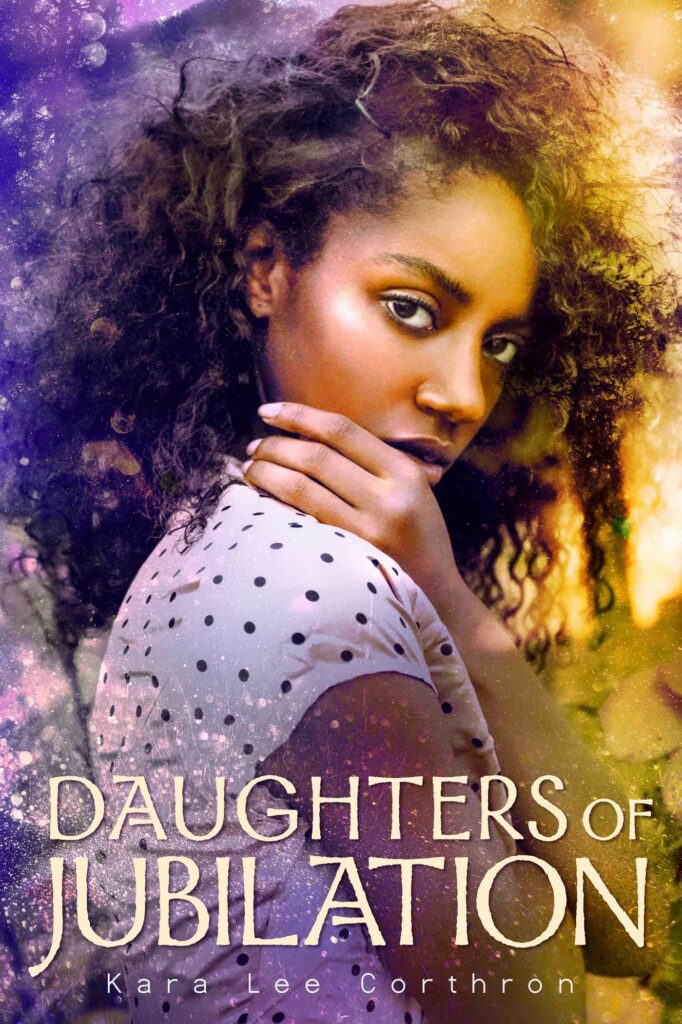 Daughters of Jubilation by Kara Lee Corthron (October 2020)
In the Jim Crow South, white supremacy reigns and tensions are high. But Evalene Deschamps has other things to worry about. She has two little sisters to look after, an overworked single mother, and a longtime crush who is finally making a move.
On top of all that, Evvie's magic abilities are growing stronger by the day. Her family calls it jubilation—a gift passed down from generations of black women since the time of slavery. And as Evvie's talents waken, something dark comes loose and threatens to resurface…
And when the demons of Evvie's past finally shake free, she must embrace her mighty lineage, and summon the power that lies within her.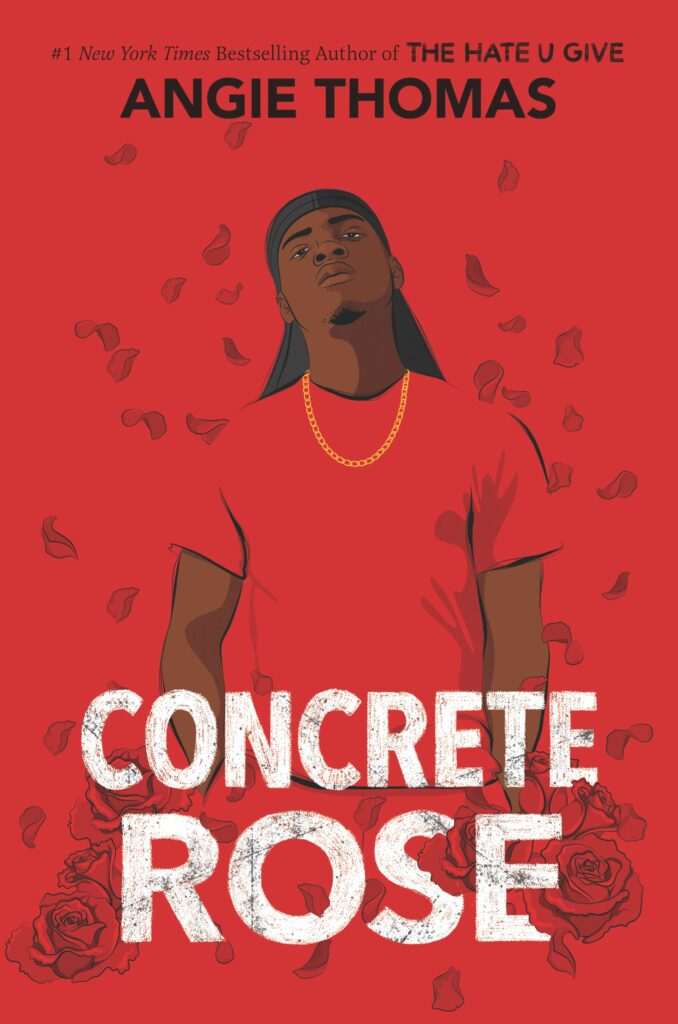 Concrete Rose by Angie Thomas (January 2021)
If there's one thing seventeen-year-old Maverick Carter knows, it's that a real man takes care of his family. As the son of a former gang legend, Mav does that the only way he knows how: dealing for the King Lords. With this money he can help his mom, who works two jobs while his dad's in prison.
Life's not perfect, but with a fly girlfriend and a cousin who always has his back, Mav's got everything under control.
Until, that is, Maverick finds out he's a father.
Suddenly he has a baby, Seven, who depends on him for everything. But it's not so easy to sling dope, finish school, and raise a child. So when he's offered the chance to go straight, he takes it. In a world where he's expected to amount to nothing, maybe Mav can prove he's different.
When King Lord blood runs through your veins, though, you can't just walk away. Loyalty, revenge, and responsibility threaten to tear Mav apart, especially after the brutal murder of a loved one. He'll have to figure out for himself what it really means to be a man.
Whilst many of the next titles don't yet have covers, that doesn't make them any less exciting!
Ace of Spades by Faridah Àbíké-íyímídé (January 2021)
Welcome to Niveus Private Academy, where money paves the hallways, and the students are never less than perfect. Until now. Because anonymous texter, Aces, is bringing two students' dark secrets to light. Talented musician Devon buries himself in rehearsals, but he can't escape the spotlight when his private photos go public. Head girl Chiamaka isn't afraid to get what she wants, but soon everyone will know the price she has paid for power. Someone is out to get them both. Someone who holds all the aces. And they're planning much more than a high-school game…
Roman and Jewel by Dana L. Davis (January 2021)
Jerzie Jhames will do anything to land the lead role in Broadway's hottest new show, Roman and Jewel, a Romeo and Juliet inspired hip-hopera featuring a diverse cast and modern twists on the play. But her hopes are crushed when she learns mega-star Cinny won the lead…and Jerzie is her understudy.
Falling for male lead Zeppelin Reid is a terrible idea—especially once Jerzie learns Cinny wants him for herself. Star-crossed love always ends badly. But when a video of Jerzie and Zepp practicing goes viral and the entire world weighs in on who should play Jewel, Jerzie learns that while the price of fame is high, friendship, family, and love are priceless.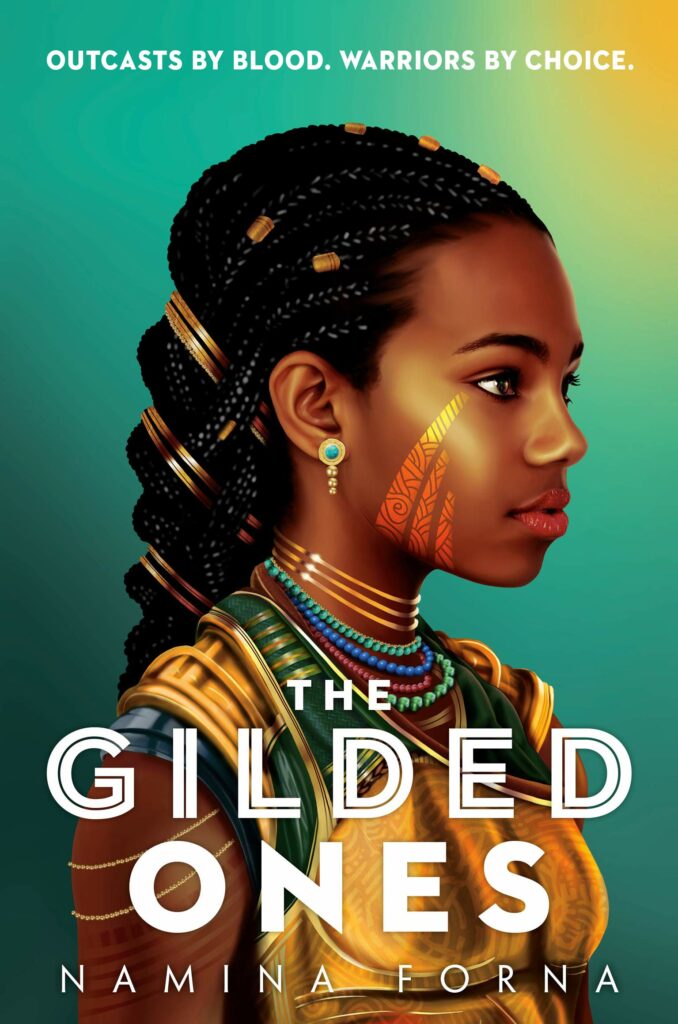 The Gilded Ones by Namina Forna (February 2021)
Sixteen-year-old Deka lives in fear and anticipation of the blood ceremony that will determine whether she will become a member of her village. Already different from everyone else because of her unnatural intuition, Deka prays for red blood so she can finally feel like she belongs.
But on the day of the ceremony, her blood runs gold, the color of impurity–and Deka knows she will face a consequence worse than death.
Then a mysterious woman comes to her with a choice: stay in the village and submit to her fate, or leave to fight for the emperor in an army of girls just like her. They are called alaki–near-immortals with rare gifts. And they are the only ones who can stop the empire's greatest threat.
Knowing the dangers that lie ahead yet yearning for acceptance, Deka decides to leave the only life she's ever known. But as she journeys to the capital to train for the biggest battle of her life, she will discover that the great walled city holds many surprises. Nothing and no one are quite what they seem to be–not even Deka herself.
Wings of Ebony by J. Elle (February 2021)
Pitched as The Hate U Give with a Wonder Woman lead and a Black Panther/Wakanda world. The novel follows Rue, a black teen from a poor neighborhood who, after learning she is half-human, half-goddess, must embrace both sides of her heritage to unlock her magic and destroy the racist gods poisoning her neighborhood with violence, drugs and crime.
Like Home by Louisa Onomé (2021)
Chinelo, or Nelo as her best friend Kate calls her, is all about her neighborhood Ginger East. She loves its chill vibe, ride-or-die sense of community, and her memories of growing up there. Ginger East isn't what it used to be, though. After a deadly incident at the local arcade, all her closest friends moved away, except for Kate. But as long as they have each other, Nelo's good.
Only, Kate's parents' corner store is vandalized, leaving Nelo shaken to her core. The police and the media are quick to point fingers, and soon more of the outside world descends on Ginger East with promises to "fix" it. Suddenly, Nelo finds herself in the middle of a drama unfolding on a national scale.
Worse yet, Kate is acting strange. She's pushing Nelo away at the exact moment they need each other most. Nelo's entire world is morphing into something she hates, and she must figure out how to get things back on track or risk losing everything⁠—and everyone⁠—she loves.
Blood Like Magic by Liselle Sambury (2021)
After failing to come into her powers, 16-year-old Voya—a Black witch living in near-future Toronto—is forced to choose between losing her family's magic forever, a heritage steeped in centuries of blood and survival, or murdering her first love, a boy who is supposedly her genetic match.
Off the Record by Camryn Garrett (May 2021)
A ripped-from-the-headlines story of a teen journalist who stumbles across the #metoo story of the decade and has to weigh the risks against the need to fight for justice.
The Marvelous by Claire Kann (June 2021)
Everybody knows Jewel Van Hanen.
When Jewel inherits a not-so-small fortune, she decides to throw a party to celebrate at her new estate. Except she isn't hosting an ordinary high school party: she's hosting a bash with an exclusive guest list of her most loyal "friends" and a life-changing cash prize awarded at midnight.
Once the party begins, her friends embark on an unforgettable game solving cryptic clues, confessing their darkest secrets, and conquering fear-based dares. But as the game grows tougher and intensely more personal, they all begin to wonder: Who exactly is Jewel Van Hanen and why would she put them through this?
The Bones of Ruin by Sarah Raughley (2021)
Set in Victorian England, the book follows Iris, an African tightrope walker with a secret: she cannot die. But when Iris gets involved with a mysterious society that's convinced the world is ending, she's drafted in the fight-to-the-death Tournament of Freaks where she learns the terrible truth of who and what she really is.
Simone Breaks All the Rules by Debbie Rigaud (2021)
Simone Thibodeaux's life is sealed in a boy-proof container.
Her strict Haitian immigrant parents enforce no-dating rules and curfews, and send Simone to an all-girls school. As for prom? Simone is allowed to go on one condition: her parents will select her date (a boy from a nice Haitian immigrant family, obviously).
Simone is desperate to avoid the humiliation of the set up — especially since she's crushing on a boy she knows her parents wouldn't approve of. With senior year coming to a close, Simone makes a decision. She and her fellow late-bloomer friends will create a Senior Year Bucket List of all the things they haven't had a chance to do. On the list: kissing a boy, sneaking out of the house, skipping class (gasp!), and, oh yeah — choosing your own prom date.
But as the list takes on a life of its own, things get more complicated than Simone expected. She'll have to discover which rules are worth breaking, and which will save her from heartbreak.
Within These Wicked Walls by Lauren Blackwood (2021)
An Ethiopian-inspired Jane Eyre retelling in which Andromeda—an unlicensed debtera—is hired to rid a castle of its dangerous curses, only to fall in love with the boy whose life hangs in the balance.
Blood Scion by Deborah Falaye (2021)
Inspired by Africa's child soldier crisis and set in a West African fantasy world, the novel follows a young Scion—the all but extinct descendants of the ancient Orisha gods—who is drafted into the very military that has hunted her kind for centuries. Stealing the opportunity to uncover what happened the night her mother disappeared, she will do anything to learn the truth —even if it means becoming the killer the army demands.
Witches Steeped in Gold by Ciannon Smart (2021)
A Caribbean-inspired fantasy following two witches from enemy castes—one seeking power, and one seeking revenge—who will stop at nothing to overthrow the Witch Queen, even if it means forming an alliance with each other and unleashing chaos on their island nation.
Angel of Greenwood by Randi Pink (2021)
A historical YA novel set in the Tulsa neighborhood of Greenwood, affectionately known as Black Wall Street, in which two teenagers, surrounded by idyllic beauty, passionate intellectualism, and black excellence, fall in love for the first time. Ultimately, they find themselves in the midst of one of the worst atrocities in U.S. history: the Greenwood Massacre of 1921.
Required Reading for the Disenfranchised Freshman by Kristen R. Lee (2022)
Pitched as Dear White People meets the Varsity Blues scandal, in which a Black freshman enrolls at an Ivy League—and mostly white—university and confronts racism and white privilege head-on.