These YA K-pop books are perfect for fans old and new
K-pop <3 YA
K-pop: whether you're a die hard fan or have yet to test the waters, we've all heard of it. Over the past few years, Korean pop music has conquered music charts across the globe and now it's successfully found its way into YA. Exploring the ins and outs of K-pop stardom, fandom and culture, these released and upcoming YA novels are perfect for K-pop fans old, new and those completely unacquainted.
---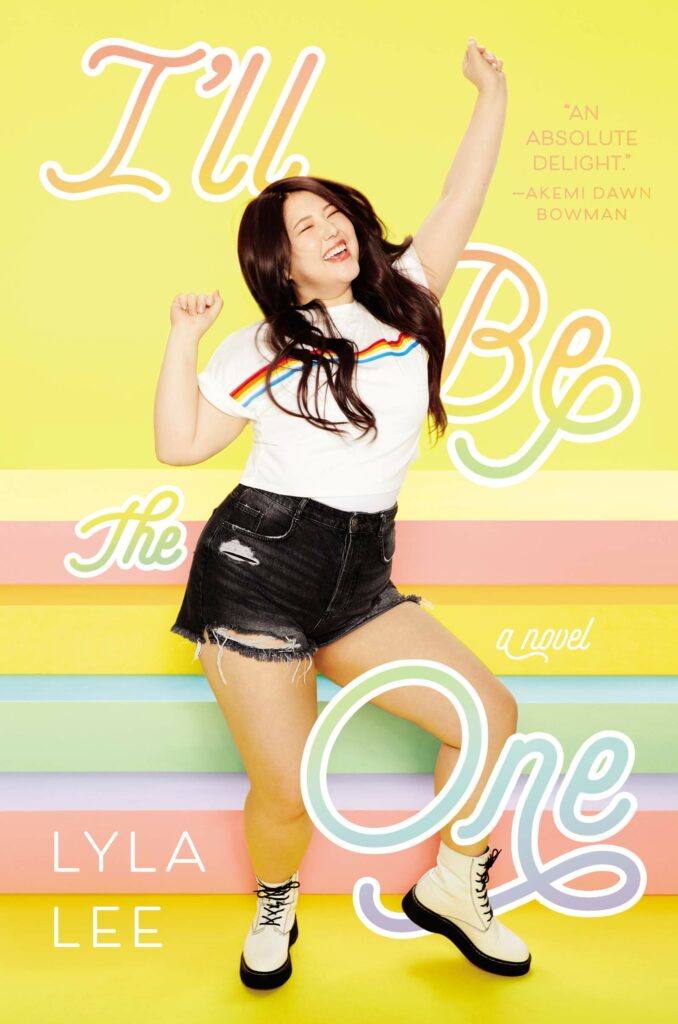 I'll Be the One by Lyla Lee
Skye Shin has heard it all. Fat girls shouldn't dance. Wear bright colors. Shouldn't call attention to themselves. But Skye dreams of joining the glittering world of K-Pop, and to do that, she's about to break all the rules that society, the media, and even her own mother, have set for girls like her.
She'll challenge thousands of other performers in an internationally televised competition looking for the next K-pop star, and she'll do it better than anyone else.
When Skye nails her audition, she's immediately swept into a whirlwind of countless practices, shocking performances, and the drama that comes with reality TV. What she doesn't count on are the highly fat-phobic beauty standards of the Korean pop entertainment industry, her sudden media fame and scrutiny, or the sparks that soon fly with her fellow competitor, Henry Cho.
But Skye has her sights on becoming the world's first plus-sized K-pop star, and that means winning the competition—without losing herself.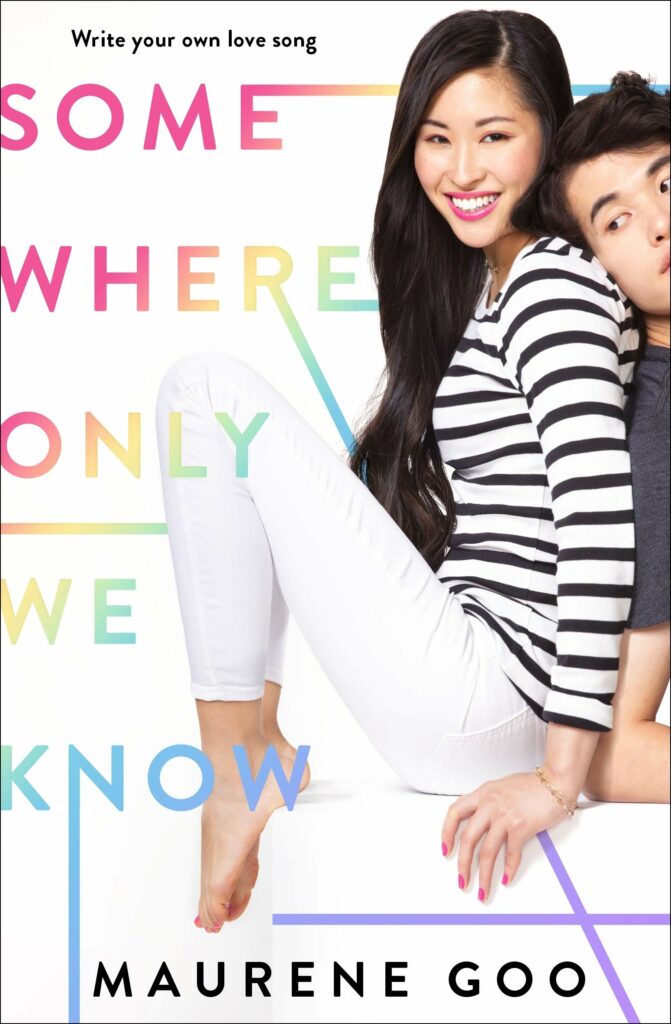 Somewhere Only We Know by Maurene Goo
10 00 p.m.: Lucky is the biggest K-pop star on the scene, and she's just performed her hit song "Heartbeat" in Hong Kong to thousands of adoring fans. She's about to debut on The Tonight Show in America, hopefully a breakout performance for her career. But right now? She's in her fancy hotel, trying to fall asleep but dying for a hamburger.
11 00 p.m.: Jack is sneaking into a fancy hotel, on assignment for his tabloid job that he keeps secret from his parents. On his way out of the hotel, he runs into a girl wearing slippers, a girl who is single-mindedly determined to find a hamburger. She looks kind of familiar. She's very cute. He's maybe curious.
12:00 a.m.: Nothing will ever be the same.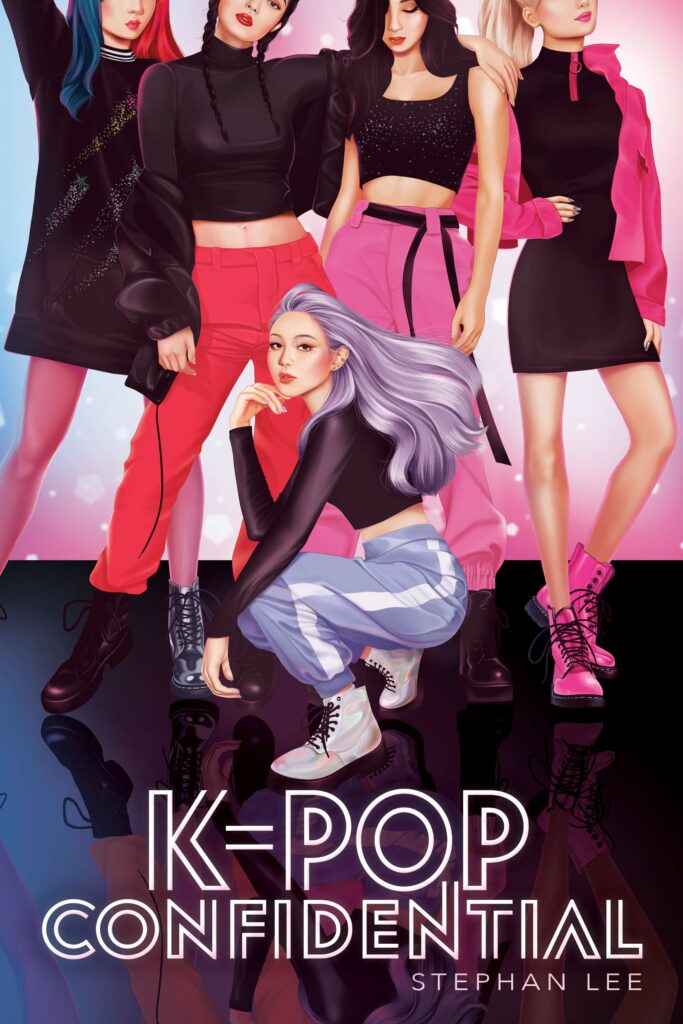 K-pop Confidential by Stephen Lee
Candace Park knows a lot about playing a role. For most of her life, she's been playing the role of the quiet Korean girl who takes all AP classes and plays a classical instrument, keeping her dreams of stardom-and her obsession with SLK, K-pop's top boyband-to herself. She doesn't see how a regular girl like her could possibly become one of those K-pop goddesses she sees on YouTube. Even though she can sing. Like, really sing.
So when Candace secretly enters a global audition held by SLK's music label, the last thing she expects is to actually get a coveted spot in their trainee program. And convincing her strict parents to let her to go is all but impossible … although it's nothing compared to what comes next.
Under the strict supervision of her instructors at the label's headquarters in Seoul, Candace must perfect her performance skills to within an inch of her life, learn to speak Korean fluently, and navigate the complex hierarchies of her fellow trainees, all while following the strict rules of the industry. Rule number one? NO DATING, which becomes impossible to follow when she meets a dreamy boy trainee. And in the all-out battle to debut, Candace is in danger of planting herself in the middle of a scandal lighting up the K-pop fandom around the world.
If she doesn't have what it takes to become a perfect, hair-flipping K-pop idol, what will that mean for her family, who have sacrificed everything to give her the chance? And is a spot in the most hyped K-pop girl group of all time really worth risking her friendships, her future, and everything she believes in?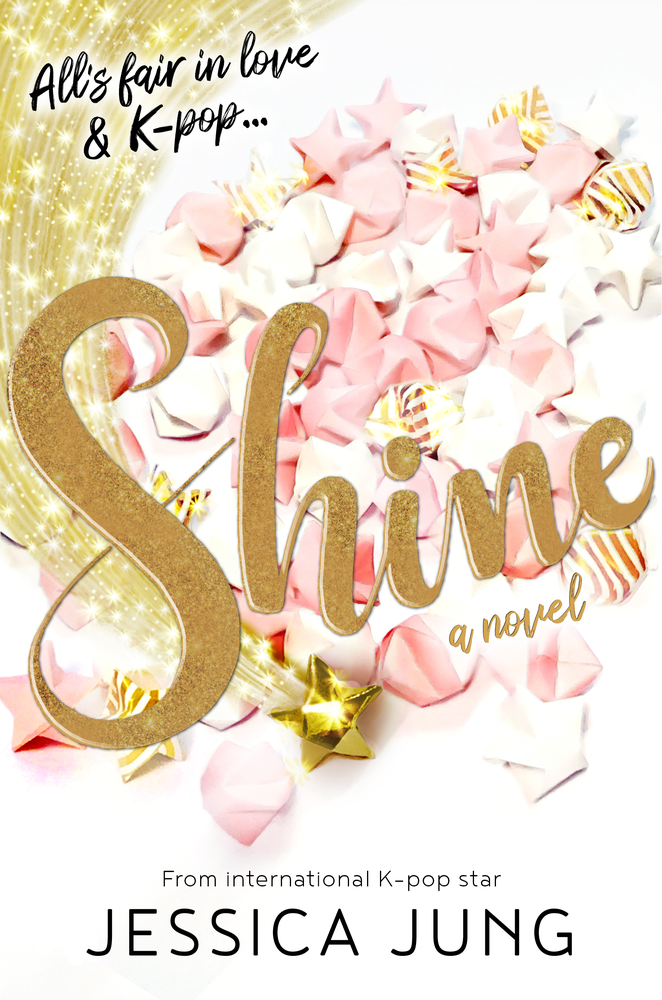 Shine by Jessica Jung
What would you give for a chance to live your dreams? For seventeen-year-old Korean American Rachel Kim, the answer is almost everything. Six years ago, she was recruited by DB Entertainment—one of Seoul's largest K-pop labels, known for churning out some of the world's most popular stars. The rules are simple: Train 24/7. Be perfect. Don't date. Easy right?
Not so much. As the dark scandals of an industry bent on controlling and commodifying beautiful girls begin to bubble up, Rachel wonders if she's strong enough to be a winner, or if she'll end up crushed… Especially when she begins to develop feelings for K-pop star and DB golden boy Jason Lee. It's not just that he's charming, sexy, and ridiculously talented. He's also the first person who really understands how badly she wants her star to rise.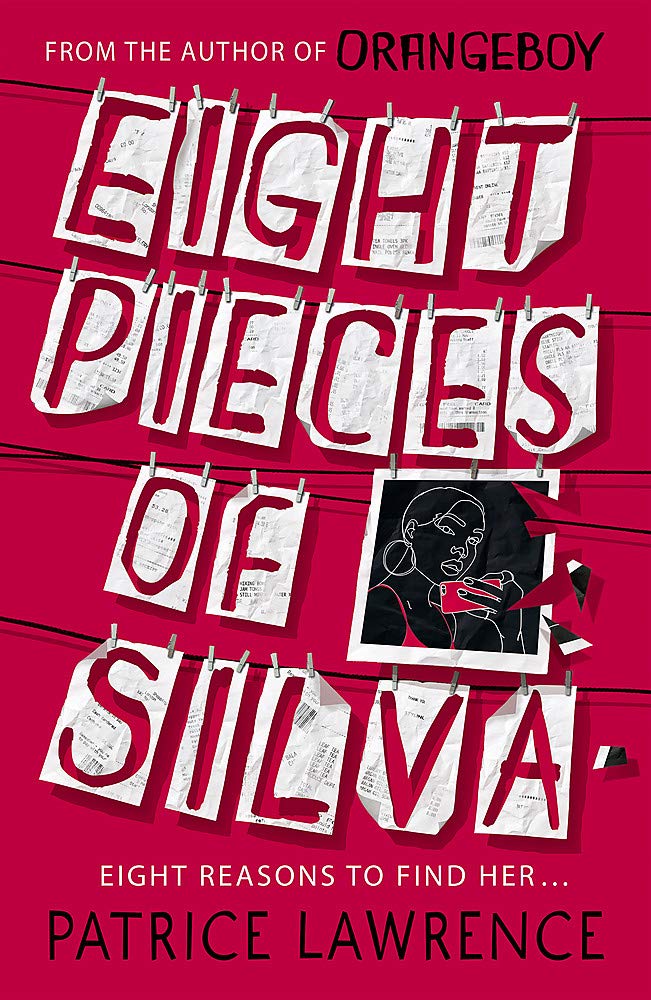 Eight Pieces of Silva by Patrice Lawrence
Becks is into girls but didn't come out because she was never in. She lives with her mum, stepdad and eighteen-year-old Silva, her stepdad's daughter. Becks and Silva are opposites, but bond over their mutual obsession with K-pop.
When Becks' mum and stepdad go on honeymoon to Japan, Becks and Silva are left alone. Except, Silva disappears. Becks ventures into the forbidden territory of Silva's room and finds the first of eight clues that help her discover her sister's secret life.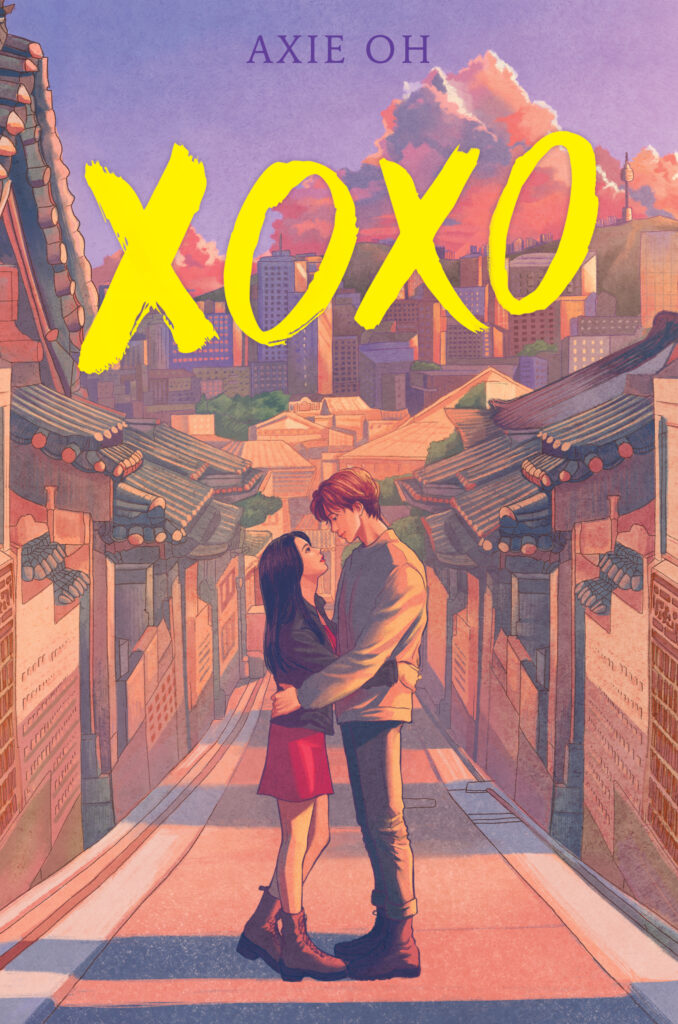 XOXO by Axie Oh
Cello prodigy Jenny has one goal: to get into a prestigious music conservatory. When she meets mysterious, handsome Jaewoo in her uncle's Los Angeles karaoke bar, it's clear he's the kind of boy who would uproot her careful plans. But in a moment of spontaneity, she allows him to pull her out of her comfort zone for one unforgettable night of adventure…before he disappears without a word.
Three months later, when Jenny and her mother arrive in South Korea to take care of her ailing grandmother, she's shocked to discover that Jaewoo is a student at the same elite arts academy where she's enrolled for the semester. And he's not just any student. He's a member of one of the biggest K-pop bands in the world—and he's strictly forbidden from dating.
When a relationship means throwing Jenny's life off the path she's spent years mapping out, she'll have to decide once and for all just how much she's willing to risk for love.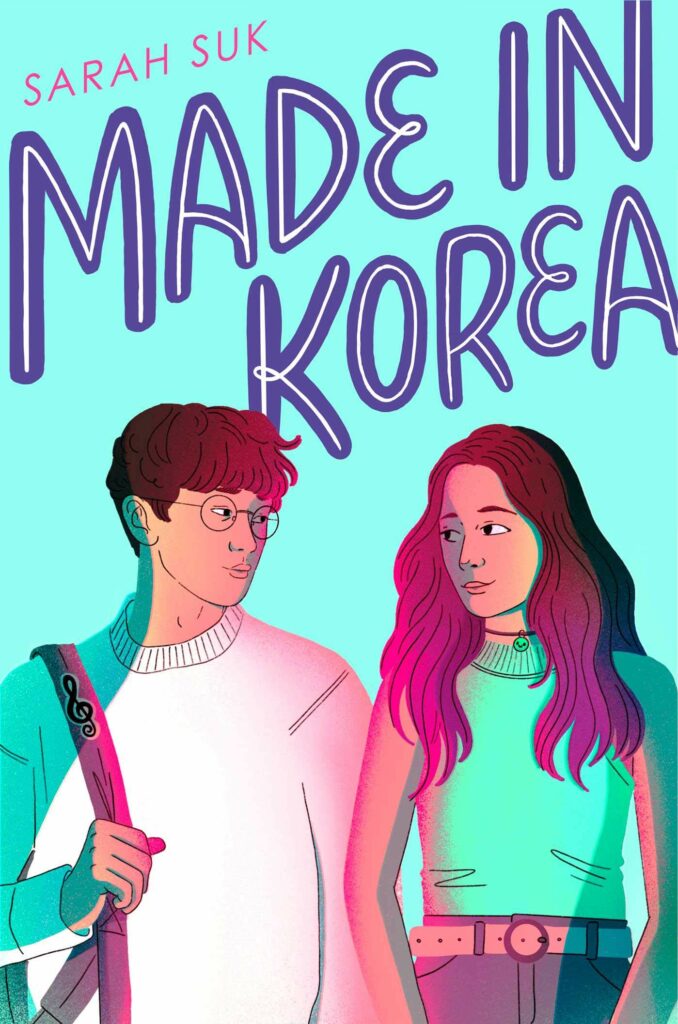 Made in Korea by Sarah Suk
There's nothing Valerie Kwon loves more than making a good sale. Together with her cousin Charlie, they run V&C K-BEAUTY, their school's most successful student-run enterprise. With each sale, Valerie gets closer to taking her beloved and adventurous halmeoni to her dream city, Paris.
Enter the new kid in class, Wes Jung, who is determined to pursue music after graduation despite his parents' major disapproval. When his classmates clamor to buy the K-pop branded beauty products his mom gave him to "make new friends," he sees an opportunity—one that may be the key to help him pay for the music school tuition he knows his parents won't cover…
What he doesn't realize, though, is that he is now V&C K-BEAUTY's biggest competitor.
Stakes are high as Valerie and Wes try to outsell each other, make the most money, and take the throne for the best business in school—all while trying to resist the undeniable spark that's crackling between them. From hiring spies to all-or-nothing bets, the competition is much more than either of them bargained for.
But one thing is clear: only one Korean business can come out on top.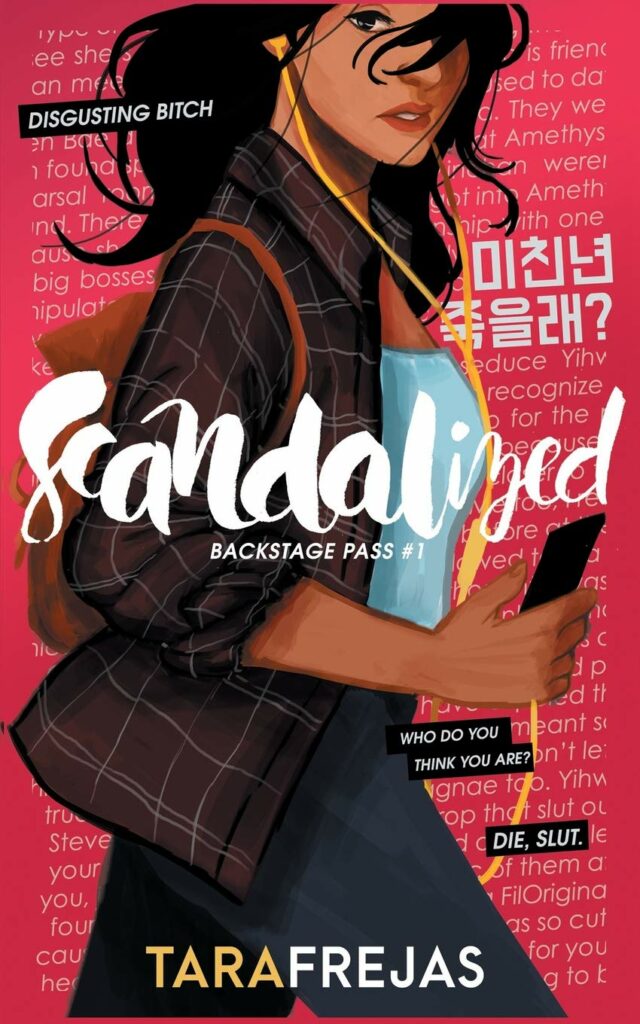 Scandalized by Tara Frejas
Fi Legaspi is living the dream working in Seoul as a road manager for one of South Korea's hottest bands, East Genesis Project. Until she isn't.
When she finds herself in the middle of a scandal and a hostile fangirl witch hunt, Fi seeks the comfort of home, and to her surprise, not the person she had been pining for for years. All too suddenly it's no longer her career on the line, but also her heart. Will she walk away from everything that matters to her or fight to keep her dream alive?