Spring April with these 20+ new YA 2022 releases
Step into spring with these April YA releases
From volcanic eruptions and inter-dimensional parasites to scrabble companions and debate teams, April is covering all its bases with these upcoming YA releases and we have a feeling it's going to make for a sensational month of reading!
---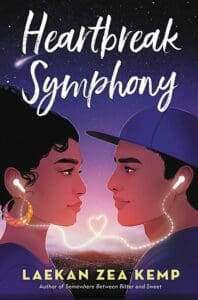 Heartbreak Symphony by Laekan Zea Kemp (5th April)
Aarón Medrano has been haunted by the onstage persona of his favorite DJ ever since his mother passed away. He seems to know all of Aarón's deepest fears, like that his brain doesn't work the way it should and that's why his brother and father seem to be pushing him away. He thinks his ticket out is a scholarship to the prestigious Acadia School of Music. That is, if he can avoid blowing his audition.
Mia Villanueva has a haunting of her own and it's the only family heirloom her parents left her: doubt. It's the reason she can't overcome her stage fright or believe that her music is worth making. Even though her trumpet teacher tells her she has a gift, she's not sure if she'll ever figure out how to use it or if she's even deserving of it in the first place.
When Aarón and Mia cross paths, Aarón sees a chance to get close to the girl he's had a crush on for years and to finally feel connected to someone since losing his mother. Mia sees a chance to hold herself accountable by making them both face their fears, and hopefully make their dreams come true. But soon they'll realize there's something much scarier than getting up on stage-falling in love with a broken heart.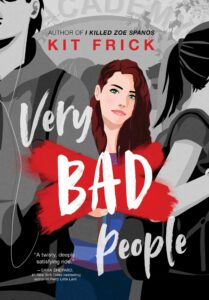 Very Bad People by Kit Frick (5th April)
Six years ago, Calliope Bolan's mother drove the family van into a lake with her three daughters inside. The girls escaped, but their mother drowned, and the truth behind the "accident" remains a mystery Calliope is determined to solve. Now 16, she transfers to Tipton Academy, the same elite boarding school her mother once attended. Tipton promises a peek into the past and a host of new opportunities—including a coveted invitation to join Haunt and Rail, an exclusive secret society that looms over campus like a legend.
Calliope accepts, stepping into the exhilarating world of the "ghosts," a society of revolutionaries fighting for social justice. But when Haunt and Rail commits to exposing a dangerous person on campus, it becomes clear that some ghosts define justice differently than others.
As the society's tactics escalate, Calliope uncovers a possible link between Haunt and Rail and her mother's deadly crash. Now, she must question what lengths the society might go to in order to see a victory—and if the secret behind her mother's death could be buried here at Tipton.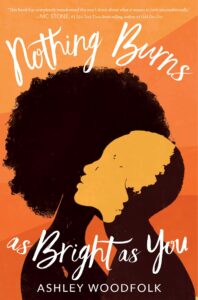 Nothing Burns as Bright as You by Ashley Woodfolk (5th April)
Two girls. One wild and reckless day. Years of tumultuous history unspooling like a thin, fraying string in the hours after they set a fire.
They were best friends. Until they became more. Their affections grew. Until the blurry lines became dangerous.
Over the course of a single day, the depth of their past, the confusion of their present, and the unpredictability of their future is revealed. And the girls will learn that hearts, like flames, aren't so easily tamed.
It starts with a fire.
How will it end?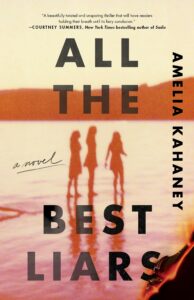 All the Best Liars by Amelia Kahaney (5th April)
Best friends Syd, Rain, and Brie grew up on the wrong side of the tracks in the stifling California desert, desperately wishing for a way out.
When a deadly fire is set two weeks before the end of high school, nothing will ever be the same. In the end, each of them will escape–but not in the way any of them expects. One will do it by dying, another by lying, a third by taking the fall.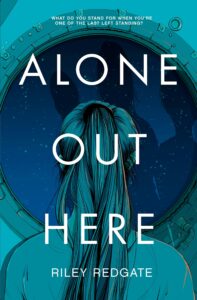 Alone Out Here by Riley Redgate (5th April)
The year is 2072. Soon a volcanic eruption will trigger catastrophic devastation, and the only way out is up.
While the world's leaders, scientists, and engineers oversee the frantic production of a space fleet meant to save humankind, their children are brought in for a weekend of touring the Lazarus, a high-tech prototype spaceship. But when the apocalypse arrives months ahead of schedule, First Daughter Leigh Chen and a handful of teens from the tour are the only ones to escape the planet.
This is the new world: a starship loaded with a catalog of human artifacts, a frozen menagerie of animal DNA, and fifty-three terrified survivors. From the panic arises a coalition of leaders, spearheaded by the pilot's enigmatic daughter, Eli, who takes the wheel in their hunt for a habitable planet. But as isolation presses in, their uneasy peace begins to fracture. The struggle for control will mean the difference between survival and oblivion, and Leigh must decide whether to stand on the side of the mission or of her own humanity.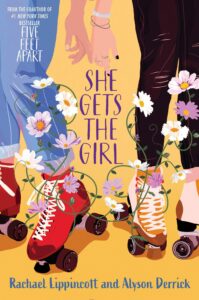 She Gets the Girl by Rachael Lippincott and Alyson Derrick (5th April)
Alex Blackwood is a little bit headstrong, with a dash of chaos and a whole lot of flirt. She knows how to get the girl. Keeping her on the other hand . . . not so much.
Molly Parker has everything in her life totally in control, except for her complete awkwardness with just about anyone besides her mum. She knows she's in love with the impossibly cool Cora Myers. She just . . . hasn't actually talked to her yet.
Alex and Molly don't belong on the same planet, let alone the same college campus, but when their paths cross unexpectedly, and Alex discovers Molly's hidden crush, they realise they might have a common interest after all. Because maybe if Alex can help Molly to get her dream girl, she can prove to her ex that she's serious about love.
As the two embark on their five-step plans to get their girls to fall for them, though, they both begin to wonder if maybe they're the ones falling . . . for each other.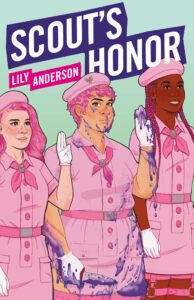 Scout's Honor by Lily Anderson (5th April)
Sixteen-year-old Prudence Perry is a legacy Ladybird Scout, born to a family of hunters sworn to protect humans from mulligrubs―interdimensional parasites who feast on human emotions like sadness and anger. Masquerading as a prim and proper ladies' social organization, the Ladybirds brew poisons masked as teas and use knitting needles as daggers, at least until they graduate to axes and swords.
Three years ago, Prue's best friend was killed during a hunt, so she kissed the Scouts goodbye, preferring the company of her punkish friends lovingly dubbed the Criminal Element much to her mother and Tía Lo's disappointment. However, unable to move on from her guilt and trauma, Prue devises a risky plan to infiltrate the Ladybirds in order to swipe the Tea of Forgetting, a restricted tincture laced with a powerful amnesia spell.
But old monster-slaying habits die hard and Prue finds herself falling back into the fold, growing close with the junior scouts that she trains to fight the creatures she can't face. When her town is hit with a mysterious wave of demons, Prue knows it's time to confront the most powerful monster of all: her past.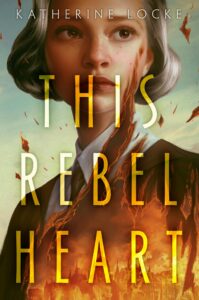 This Rebel Heart by Katherine Locke (5th April)
In the middle of Budapest, there is a river. Csilla knows the river is magic. During WWII, the river kept her family safe when they needed it most–safe from the Holocaust. But that was before the Communists seized power. Before her parents were murdered by the Soviet police. Before Csilla knew things about her father's legacy that she wishes she could forget.
Now Csilla keeps her head down, planning her escape from this country that has never loved her the way she loves it. But her carefully laid plans fall to pieces when her parents are unexpectedly, publicly exonerated. As the protests in other countries spur talk of a larger revolution in Hungary, Csilla must decide if she believes in the promise and magic of her deeply flawed country enough to risk her life to help save it, or if she should let it burn to the ground.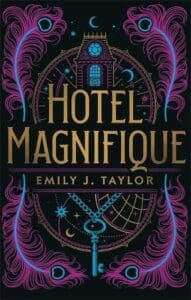 Hotel Magnifique by Emily J. Taylor (5th April)
All her life, Jani has dreamed of Elsewhere. Just barely scraping by with her job at a tannery, she's resigned to a dreary life in the port town of Durc, caring for her younger sister Zosa. That is, until the Hotel Magnifique comes to town.
The hotel is legendary not only for its whimsical enchantments, but also for its ability to travel—appearing in a different destination every morning. While Jani and Zosa can't afford the exorbitant costs of a guest's stay, they can interview to join the staff, and are soon whisked away on the greatest adventure of their lives. But once inside, Jani quickly discovers their contracts are unbreakable and that beneath the marvelous glamour, the hotel is hiding dangerous secrets.
With the vexingly handsome doorman Bel as her only ally, Jani embarks on a mission to unravel the mystery of the magic at the heart of the hotel and free Zosa—and the other staff—from the cruelty of the ruthless maître d'hôtel. To succeed, she'll have to risk everything she loves, but failure would mean a fate far worse than never returning home.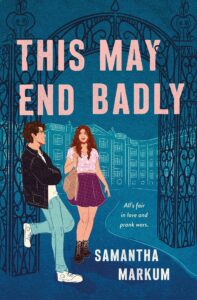 This May End Badly by Samantha Markum (12th April)
Pranking mastermind Doe and her motley band of Weston girls are determined to win the century-long war against Winfield Academy before the clock ticks down on their senior year. But when their headmistress announces that The Weston School will merge with its rival the following year, their longtime feud spirals into chaos.
To protect the school that has been her safe haven since her parents' divorce, Doe puts together a plan to prove once and for all that Winfield boys and Weston girls just don't mix, starting with a direct hit at Three, Winfield's boy king and her nemesis. In a desperate move to win, Doe strikes a bargain with Three's cousin, Wells: If he fake dates her to get under Three's skin, she'll help him get back his rightful family heirloom from Three.
As the pranks escalate, so do her feelings for her fake boyfriend, and Doe spins lie after lie to keep up her end of the deal. But when a teacher long suspected of inappropriate behavior messes with a younger Weston girl, Doe has to decide what's more important: winning a rivalry, or joining forces to protect something far more critical than a prank war legacy.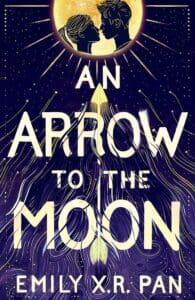 An Arrow To The Moon by Emily X.R. Pan (12th April)
Hunter Yee has perfect aim with a bow and arrow, but all else in his life veers wrong. He's sick of being haunted by his family's past mistakes. The only things keeping him from running away are his younger brother, a supernatural wind and the bewitching girl at his new high school.
Luna Chang dreads the future. Graduation looms ahead, and her parents' expectations are stifling. Then her life is turned upside down by the strange new boy in her class, the arrival of unearthly fireflies, and an ominous crack spreading across the town of Fairbridge.
As Hunter and Luna uncover hidden secrets and navigate the feud between their families, everything around them begins to fall apart. All they can depend on is their love . . . but time is running out, and fate will have its way.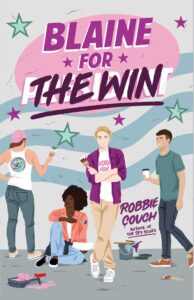 Blaine for the Win by Robbie Couch (12th April)
High school junior Blaine Bowers has it all–the perfect boyfriend, a pretty sweet gig as a muralist for local Windy City businesses, a loving family, and awesome, talented friends. And he is absolutely, 100% positive that aforementioned perfect boyfriend–​senior student council president and Mr. Popular of Wicker West High School, Joey–is going to invite Blaine to spend spring break with his family in beautiful, sunny Cabo San Lucas.
Except Joey breaks up with him instead. In public. On their one-year anniversary.
Because, according to Joey, Blaine is too goofy, too flighty, too…unserious. And if Joey wants to go far in life, he needs to start dating more serious guys. Guys like Zach Chesterton.
Determined to prove that Blaine can be what Joey wants, Blaine decides to enter the running to become his successor (and beat out Joey's new boyfriend, Zach) as senior student council president. But is he willing to sacrifice everything he loves about himself to do it?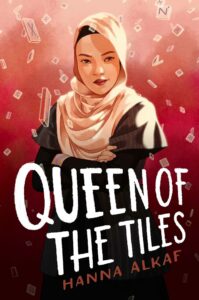 Queen of the Tiles by Hanna Alkaf (19th April)
CATALYST
13 points
noun: a substance that speeds up a reaction without itself changing
When Najwa Bakri walks into her first Scrabble competition since her best friend's death, it's with the intention to heal and move on with her life. Perhaps it wasn't the best idea to choose the very same competition where said best friend, Trina Low, died. It might be even though Najwa's trying to change, she's not ready to give up Trina just yet.
But the same can't be said for all the other competitors. With Trina, the Scrabble Queen herself, gone, the throne is empty, and her friends are eager to be the next reigning champion. All's fair in love and Scrabble, but all bets are off when Trina's formerly inactive Instagram starts posting again, with cryptic messages suggesting that maybe Trina's death wasn't as straightforward as everyone thought. And maybe someone at the competition had something to do with it.
As secrets are revealed and the true colors of her friends are shown, it's up to Najwa to find out who's behind these mysterious posts—not just to save Trina's memory, but to save herself.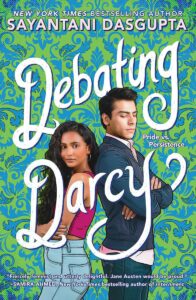 Debating Darcy by Sayantani DasGupta (19th April)
It is a truth universally acknowledged that Leela Bose plays to win.
A life-long speech competitor, Leela loves nothing more than crushing the competition, all while wearing a smile. But when she meets the incorrigible Firoze Darcy, a debater from an elitist private school, Leela can't stand him. Unfortunately, he'll be competing in the state league, so their paths are set to collide.
But why attempt to tolerate Firoze when Leela can one-up him? The situation is more complicated than Leela anticipated, though, and her participation in the tournament reveals that she might have tragically misjudged the debaters — including Firoze Darcy — and more than just her own winning streak is at stake…her heart is, too.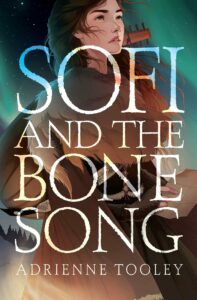 Sofi and the Bone Song by Adrienne Tooley (19th April)
Music runs in Sofi's blood.
Her father is a Musik, one of only five musicians in the country licensed to compose and perform original songs. In the kingdom of Aell, where winter is endless and magic is accessible to all, there are strict anti-magic laws ensuring music remains the last untouched art.
Sofi has spent her entire life training to inherit her father's title. But on the day of the auditions, she is presented with unexpected competition in the form of Lara, a girl who has never before played the lute. Yet somehow, to Sofi's horror, Lara puts on a performance that thoroughly enchants the judges.
Almost like magic.
The same day Lara wins the title of Musik, Sofi's father dies, and a grieving Sofi sets out to prove Lara is using illegal magic in her performances. But the more time she spends with Lara, the more Sofi begins to doubt everything she knows about her family, her music, and the girl she thought was her enemy.
As Sofi works to reclaim her rightful place as a Musik, she is forced to face the dark secrets of her past and the magic she was trained to avoid—all while trying not to fall for the girl who stole her future.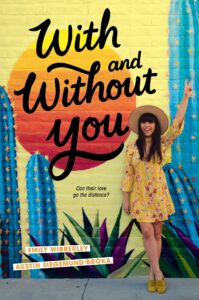 With and Without You by Austin Siegemund-Broka & Emily Wibberley (19th April)
If high school seniors Siena and Patrick were a superlative, they'd be the Couple Most Likely to Marry. They've been dating for three solid years, and everyone agrees they're perfect for each other. But with college on the horizon, Siena begins to wonder whether staying together is the best idea. Does she really want to be tied down during possibly the most transformative years of her life? So she makes a decision to break up with Patrick, convincing herself it's for the best. Before she can say the words, though, he beats her to the punch: his family is moving out of state. Caught off guard by the news, Siena agrees to stay with Patrick, believing their relationship will naturally fizzle out with time and distance. But over a series of visits throughout the school year, Siena begins to see a different side of Patrick–one that has her falling in love with him all over again.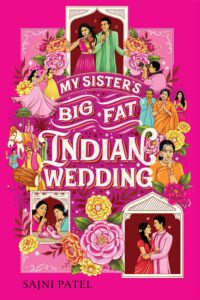 My Sister's Big Fat Indian Wedding by Sanji Patel (19th April)
Zurika Damani is a naturally gifted violinist with a particular love for hip hop beats. But when you're part of a big Indian family, everyone has expectations, and those certainly don't include hip hop violin. After being rejected by Juilliard, Zuri's last hope is a contest judged by a panel of top tier college scouts. The only problem? This coveted competition happens to take place during Zuri's sister's extravagant wedding week. And Zuri has already been warned, repeatedly, that she is not to miss a single moment.
In the midst of the chaos, Zuri's mom is in matchmaking mode with the groom's South African cousin Naveen—who just happens to be a cocky vocalist set on stealing Zuri's spotlight at the scouting competition. Luckily Zuri has a crew of loud and loyal female cousins cheering her on. Now, all she has to do is to wow the judges for a top spot, evade getting caught by her parents, resist Naveen's charms, and, oh yeah . . . not mess up her sister's big fat Indian wedding. What could possibly go wrong?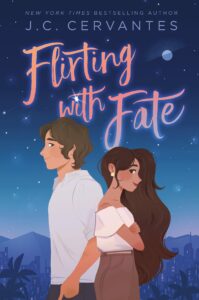 Flirting With Fate by J.C. Cervantes (19th April)
Ava Granados will never forgive herself for being late to her beloved nana's deathbed. But due to a flash flood that left Ava in a fender bender with a mysterious boy, she missed her grandmother's mystical blessing–one that has been passed between the women of her family upon death for generations.
Then Nana's ghost appears with a challenge from beyond the grave. As it turns out, Nana did give Ava a blessing, but it missed its target, landing with the boy from the night of the storm instead. Was it fate? Ava refuses to believe so. With the help of her sisters and Nana's rather bumbling spiritual guide, she's determined to reclaim her share of the family magic and set Nana free.
For guarded Ava, befriending some random boy is the last thing she wants to do. She's gotten along just fine protecting her heart–keeping people at a distance is a great way to ensure no one ever hurts you. But as Ava embarks on her mission to retrieve the lost blessing, she starts to wonder if getting close to thunderstorm boy is worth the risk.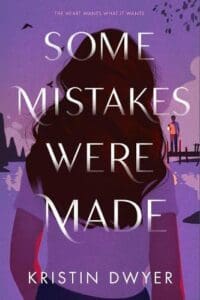 Some Mistakes Were Made by Kristin Dwyer (26th April)
Ellis and Easton have been inseparable since childhood. But when a rash decision throws Ellis's life—and her relationship with Easton— into chaos she's forced to move halfway across the country, far from everything she's ever known.
Now Ellis hasn't spoken to Easton in a year, and maybe it's better that way; maybe eventually the Easton shaped hole in her heart will heal. But when Easton's mother invites her home for a celebration, Ellis finds herself tangled up in the web of heartache, betrayal, and anger she left behind… and with the boy she never stopped loving.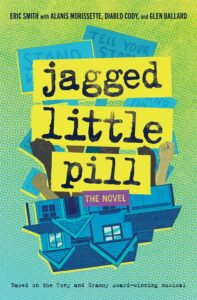 Jagged Little Pill by Eric Smith (26th April)
Adopted Frankie struggles to see eye-to-eye with her mother–who would rather ignore a problem and preserve their "perfect" life than stand up for what's right. Jo just wants her mom to accept her queer identity–and is totally crushed when Frankie, the only person who really gets her, finds herself infatuated with someone new. Phoenix tries to find his place at the new school and balance wanting to spend time with Frankie but knowing he also has to help out with his sick sister at home. Bella wants to enjoy the end of high school and just head off to college without a hitch. Everyone expects Frankie's brother Nick to be the golden boy, but even though he just got into his dream school, he's not even sure he's a good person. Each of their stories intersects when Bella is sexually assaulted at a party, and it looks like the perpetrator might get away with it.