Shows to binge watch after reading Dead Girls Can't Tell Secrets by Chelsea Ichaso
"Here are a few binge-worthy TV shows to feed your new addiction"
This post was written by Chelsea Ichaso, author of Dead Girls Can't Tell Secrets.
Finished reading Dead Girls Can't Tell Secrets and finding yourself craving even more thrills, fit with all the teen drama and angst? Fortunately, the television gods have gifted us some fantastic, twisty shows featuring teens. Here are a few binge-worthy TV shows to feed your new addiction.
---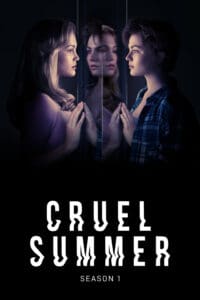 Cruel Summer—Freeform
This is a show for the unreliable narrator fans. We get not one, but two unreliable perspectives—one from Kate, the queen bee who goes missing, and the other from Jeanette, the awkward teen who seemingly takes over her life—in Cruel Summer, a teen drama that takes place over three summers in the 1990s. There is so much to love about this show that is part coming-of-age drama and part mystery. The real hook comes at the end of episode one, but I will refrain from spoiling it. Just know that this one is so twisty, it will have you on your toes even to the last moment. Bonus reason to watch? Rumor has it, a second season is in the works, which means more to binge.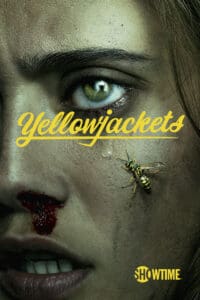 Yellow Jackets—Showtime
If you enjoyed the wilderness element of Dead Girls Can't Tell Secrets, look no further than Yellow Jackets! Alternating between two timelines, it's the story of a high school soccer team whose plane crashed on the way to nationals. When the adult survivors receive notes threatening to expose them for what they did in the wilderness twenty-five years earlier, they band together to figure out who's behind the notes. While the teens must navigate all the normal high school issues and relationships in the middle of the wilderness, the adults have to face life in the aftermath of everything they experienced. And what exactly did this soccer team experience out there? That's what everyone is dying to find out. No one can be trusted in this high-intensity show that's equal parts survival thriller and mystery.
(Please note that due to strong violent, sexual, and language content, this show may be unsuitable for younger teens).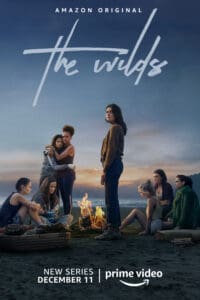 The Wilds—Amazon Prime Video
This is another gem for the survival thriller fans! When their plane crashes while en route to a young women's empowerment retreat, a group of teen girls manages to make it to a seemingly deserted island. But as they learn to get along as well as survive, they start to fear something more is at play. Alternating between life on the island, the girls' lives before the crash, and interviews with detectives after the island, the show takes the "everyone's a suspect" trope to a whole new, dreadfully creepy level. There's a set of sisters in the group, so you'll get major Savannah and Piper from Dead Girls vibes with this one!
If you're as hyped as I am that teen thriller shows are on the rise, grab some popcorn and find a comfy spot on the couch. Happy binge-watching!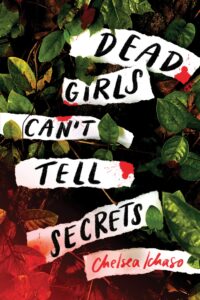 Get your copy of Dead Girls Can't Tell Secrets by Chelsea Ichaso here.