Rebecca Henry on the inspiration behind her debut YA novel, The Sound of Everything
"When people ask where the inspiration for The Sound of Everything came from, the answer is easy to pin down."
This post was written by Rebecca Henry, author of The Sound of Everything
When people ask where the inspiration for The Sound of Everything came from, the answer is easy to pin down. After experiencing some rather tumultuous classes in secondary school, I began to wonder about the background to the behavior of some of my classmates. Why were they so disrespectful, or lazy when they were clearly smarter than me? Was it because they had ADHD? Was it because of home? Did I really know that much about them? And so the original title, and the underpinning idea, of The Sound of Everything was born: there's a lot you don't know.
You see the loud-mouthed, sassy girl who somehow always gets away with wearing trainers. Or the boy who never stops talking over the teacher and is always out of his seat. You see them every day and therefore assume that you know them. But do you really? This was what I wanted to explore. The rest was a bit more difficult. The general themes emerged without too much complication – bullying, friendship, music – but the characters took a while longer to become their true selves. In fact, I still to this day wonder about some of them and if they are good or bad or both.
It might come as a surprise that there wasn't really much inspiration for the music side of things, really. It simply came to be, and worked, and was a feature that I liked. While I am a musical person from a musical family, it is classical music and the traditional sound of violins and pianos that I am familiar with, not afro beats or grime or R'n'B – which actually made it more interesting to work with, in a way. In needing to research a little into things I was somewhat unfamiliar with, I branched out, discovered the sound of R'n'B, and learned a little about the world of today's teenagers and their beloved music-making.
At the time that I got the original ideas, the roots of The Sound of Everything, the world was still hyping about zombie apocalypses and dystopias in general, with contemporary YA still being popular but not, I feel, as much the forefront of everybody's thoughts the same way that it is today. I dabbled in the latter of my school years, more interested in adventure and dystopia. Nonetheless, Patrice Lawrence's Orangeboy will always be one of my favourites – although it's as much mystery as it is contemporary, it was the first thing I read that really felt similar to the kind of things I wanted to produce. I wanted to hear young people sounding like they were really from the city. And that is why my other all-time favourite contemporary YA book is The Hate U Give. The great things about that book are endless, but what hit me upon reading a second time round was the phenomenally written characters and the wealth of pop cultural references (which could be overwhelming if you don't get them, but it's educational). If there is one thing I find overwhelmingly important in a decent novel, it's memorable, believable characters that make you laugh, cry and shout, 'No! Don't do that!'
Even if I don't achieve that for readers of The Sound of Everything, I hope that everyone finds a book out there that does that to them. It's powerful. And it's necessary.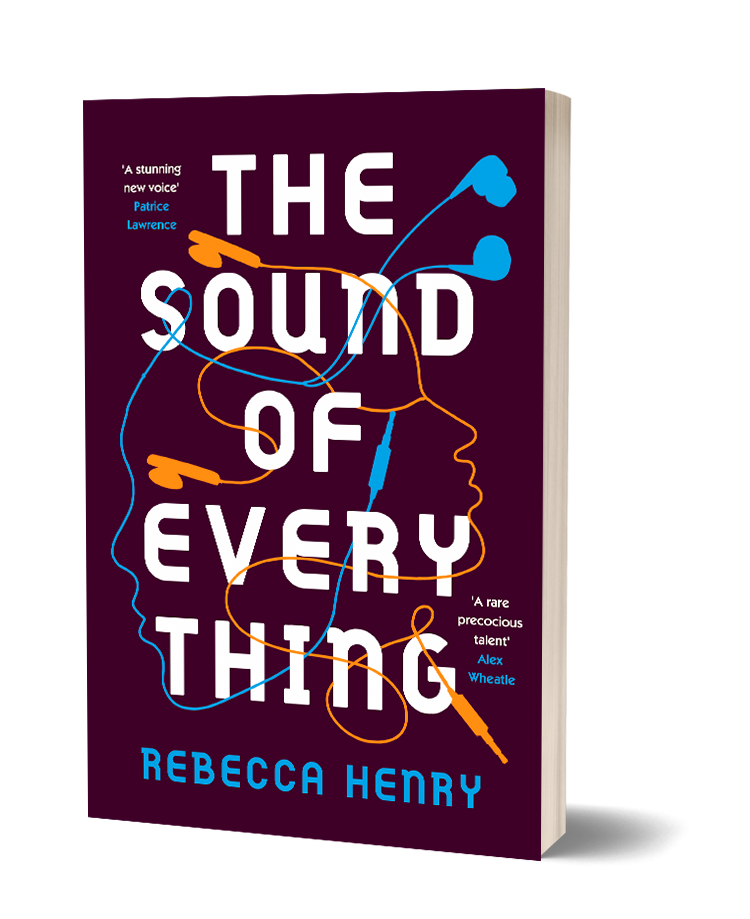 Get your copy of The Sound of Everything by Rebecca Henry here.