Jesse Q. Sutanto's top rom-com reads of 2022
Jesse Q. Sutanto shares her top 2022 rom-com reads
This post was written by Jesse Q. Sutanto, author of Well, That Was Unexpected.
2022 has been such an amazing year in publishing. I feel like everyone's ready to leave the darkness of 2020 and 2021 behind and embrace the sunlight, and to celebrate, here are my top rom-com reads of 2022!
---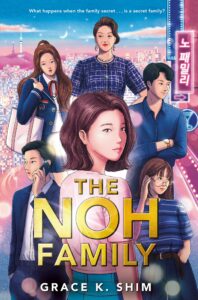 THE NOH FAMILY by Grace Shim.
Chloe Kang has the chance to reunite with her late father's family in South Korea. But when they turn out to be one of the country's wealthiest families, Chloe begins to realize that all is definitely not what it seems.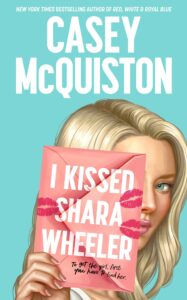 I KISSED SHARA WHEELER by Casey McQuiston.
Rivals turn to lovers in this heartwarming story from the author of Red, White and Royal Blue. Just as in Red, expect a lot of raw, fierce romance that will leave you wanting more.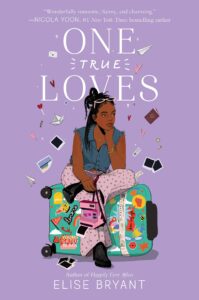 ONE TRUE LOVES by Elisa M. Bryant.
The last thing Lenore Bennett expected is to fall in love with a boy on a summer cruise. Will Alex be the one to help Lenore figure out just what she wants to do in life?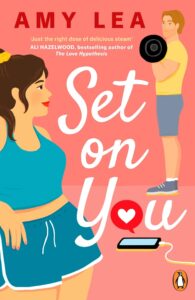 SET ON YOU by Amy Lea.
Curvy fitness influencer Crystal Chen never wanted to fall for guys at the gym, and definitely not the smirky smartass Scott Ritchie. But when a photo of them goes viral, Crystal finds out that there is so much more to Scott than just the muscle.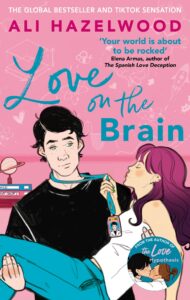 LOVE ON THE BRAIN by Ali Hazelwood.
From the author of the sensational The Love Hypothesis comes another huge bestseller. Like her debut, Hazelwood plunges into the world of STEM and comes up with a story that is just as sizzling hot and brilliant.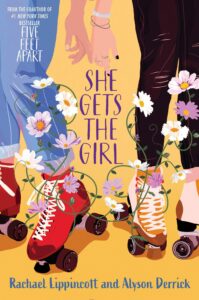 SHE GETS THE GIRL by Rachael Lippincott and Alyson Derrick.
She's All That x What If It's Us. Alex and Molly are enemies who find they might just have a common interest after all. Can they get the girls of their dreams to fall for them without falling for each other instead?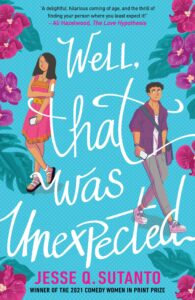 Get your copy of Well, That Was Unexpected by Jesse Q. Sutanto here.