Jesmeen Kaur Deo shares 5 YA reads that nail growing up as a girl
Growing up as a girl is hard: here's 5 YA reads that nail it
This post was written by Jesmeen Kaur Deo, author of TJ Powar Has Something to Prove.
Have you ever heard that traditional wisdom that goes: 'Raising girls is hard'? Even if I had a week I couldn't unpack all the problematic implications in that statement, but it does go to show that growing up as a girl is hard, complicated by all kinds of expectations, social norms and "traditional wisdom" of what being a girl means. And it comes from all angles: family, friends, peers, and society itself. I still remember how hard that time was. I wrote my own YA contemporary, TJ Powar Has Something to Prove, to deal with one of the very difficult aspects of growing up a brown girl: body hair. But there are so many other stories to tell about girls coming of age. So without further ado, here are 5 recent-ish books I love and think about often, all of which are inspiring, entertaining and thoughtful in their own ways, all of which are headlined by complex BIPOC girls who are grappling with their identities and their ideals in a world that often seems against them (because, well, it often is.).
---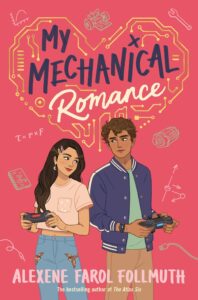 My Mechanical Romance by Alexene Farrol Follmuth.
I love YA books with girls in STEM, and this is a very smart one. It tackles some very formidable academic subjects: physics and robotics. And it does it in a way that is thrilling and understandable even if it's not your thing. Bel is a very rootable heroine who accidentally falls into the robotics club, finds it's a bit of an old boys' club, and struggles to find her place within it, all while falling for one of the boys in it. It's an excellent novel about learning to take up space as you are. And the romance is truly adorable.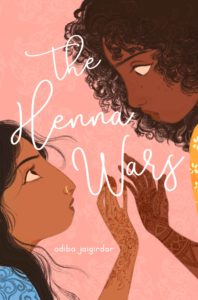 The Henna Wars by Adiba Jaigirdar.
Love rivalry romances? This is the one for you. In this heartfelt story, two girls clash over their competing henna businesses. The protagonist, Nishat, is a petty, thoroughly rootable, lowkey hilarious queen. The book also deftly handles heavy topics such as cultural appropriation and homophobia; but probably my favourite part of the story was the complex relationship between Nishat and her sister that was at the core of it.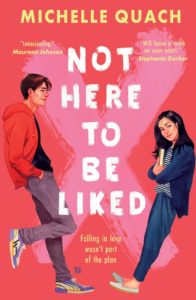 Not Here to be Liked by Michelle Quach.
When the protagonist, Eliza, is shafted for the role of school newspaper editor in favour of a boy who is underqualified but much more "likable", Eliza is furious. She writes what is practically a manifesto about it and inadvertently becomes the face of a feminist movement at her school. The problem? She's also falling for the boy who took her editor position… AKA the boy who is the face of the patriarchy. This book is one of my favourite YA contemporary romances in recent memory, and has some great nuanced discussions about what it means to be a feminist.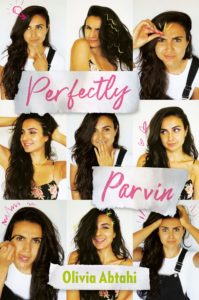 Perfectly Parvin by Olivia Abtahi.
Those of you who wish there was more younger YA, this one is for you. Parvin is a loud, obnoxious boy-crazy, hairy, complicated girl trying to figure out her place in the world and become more "dateable". I also really loved the dynamic between Parvin and her mother—they weren't always on the same wavelength, and that makes growing up all the more difficult. The story feels so true to being fourteen years old—it is funny and entertaining but also, very insightful and smart.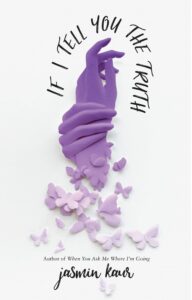 If I Tell You the Truth by Jasmin Kaur.
(CW: sexual assault). This contemporary is a heavier one—it tells the story of a Punjabi girl newly arrived in Canada with a secret; and then, many years later, her daughter discovering that her mother was sexually assaulted as a teenager. Then follows their complicated journey together grappling with it and calling out the powerful politician who committed the crime. This book is told in an innovative blend of both prose and poetry that works really well. It is beautiful, deeply moving, and for me, it was even more wonderful to see my heritage and childhood memories portrayed in its pages (Punjabi, Sikh, Canadian main characters!).
And there you have it—a non-exhaustive selection of YA contemporaries that have lingered in my head ever since I read them. If you give them a try, I hope they inspire you to look at the world a little differently. I hope you find something to relate to or learn from. Or, that they just suck you in like all great stories do.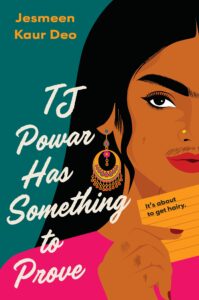 Get your copy of TJ Powar Has Something to Prove by Jesmeen Kaur Deo here.