Maxine Mei-Fung Chung recommends Non-Fiction Books by Phenomenal Women
This guest post on non-fiction books is written by Maxine Mei-Fung Chung, author of What Women Want
This guest post on non-fiction books is written by Maxine Mei-Fung Chung, author of What Women Want. What Women Want is a non-fiction novel that stems from Maxine's conversations with her patients. 
This list of non-fiction books is in honor of all those women who showed me love and solidarity in my grandmother Constance's house. The shoulders of women I have climbed upon, learned with and respected so I too, could rise other women. I know Constance would approve of this list of books, though I suspect she may have added a couple of her own that no doubt will have included memoirs and all things clairvoyant…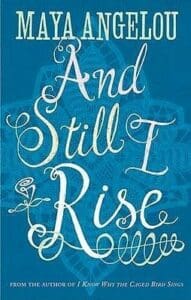 And still I rise by Maya Angelou
It would be impossible to celebrate International Women's Day without acknowledging the mighty Maya Angelou whose fierce grace, generosity of spirit, wisdom and unshakeable calm gifted us, readers, in the summer of 1978 with: And still I rise. I was five years old at the time and unaware of the impact Angelou's words would have on my life. Although I read I know why the caged bird sings every year without fail, it is And still I rise that rests; a fierce friend in my office, for when my confidence is shook. Angelou's poetry is playful, fearless, and warm and speaks to love and longing. Phenomenal Woman, that's me, she writes. And I know she was talking for all women in this line, and who can argue with that.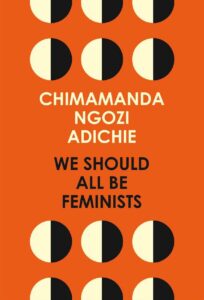 We should all be feminists by Chimamanda Adichie
Adichie should be part of the National curriculum, not just for students of literature but much earlier that that. Lets bring her to our schools. We should all be feminists is a call to arms for solidarity and deeper understanding of culture with emphasis on how men, as well as women can gain from feminism, hence the All. The essay draws on Adiche's own life experiences and her definition of feminism in the twenty-first century that is a rallying cry for awareness, inclusivity and connection. Read it and step closer to realizing your feminist values and dreams for a brighter future.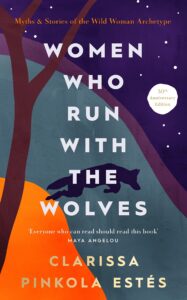 Women who run with wolves: Contacting the power of the wild woman by Clarissa Pinkola Estés
Women who run with wolves was written by Jungian psychoanalyst Clarissa Pinkola Estés and is a stunning and life-enhancing book about how we, as women, can claim and reclaim our desire with a stronger and clearer sense of identity. Estés is generous with her personal narrative, research and learning and offers an insightful critique of the 'Wild Woman' archetype. The stories beautifully illustrate the Wild Woman in different age groups and cultures with rites of passage and initiation current themes within the tales. Estés suggests a rite of passage can take many years, and in other cases it is simply one significant rite. This is a book to hand down to our daughters, and our sons.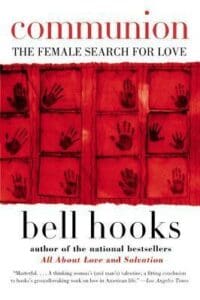 Communion: The female search for love by bell hooks
bell hooks, born Gloria Jean Watkins chose her pen name to honor her late grandmother Bell Blair Hooks and chose to have her first and last name written in lowercase so she could focus on her message, rather than herself. And if this isn't testament to how phenomenal hooks was, then what is! Communion is a glorious book by a truth teller of stories and ideas that shines and inspires with every page. hooks is intimate, challenging and provocative in Communion and her quest to have women of all ages bring love into every aspect of their lives, and for all the years of their lives, is testament to her solidarity and mission. I didn't think I could fall in love with hooks anymore after reading All about Love: Revisions, but I found myself expanding and healing to meet her calling. Communion is a book full of heart. It is phenomenal.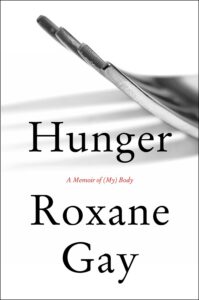 Hunger: A memoir of (my) body by Roxane Gay
It is a known fact in our house that as soon as a book, podcast, essay or interview lands by the writer and spokesperson Roxane Gay I set aside immediate time to engage as soon as possible. Tears (surmounting joy and pain) shortly follow as well as rage and the upmost respect. And never more so than when I read Hunger, which is a raw, unapologetic and authoritative memoir. With bracing honesty, Gay enquires what it means to be overweight in a world and time when the larger you are, the less you are seen. Deeply personal, Hunger is Gay's commitment to describe her experience of her body and weight in relation to food and trauma.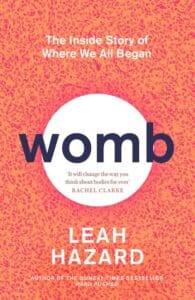 Womb by Leah Hazard
What Hazard achieves so skillfully in Womb is a championing for self-sovereignty and insight into womb wellness, as well as educating us with her wise and compassionate insight into the female body. After reading Womb and having learnt so much, questions followed. Many questions regarding the future of reproductive freedom and the future of the uterus. Written with warmth, wisdom and advocacy, Hazard's work as a midwife and academic shines throughout. To read this extraordinary book is to step closer to autonomy, understanding and the empowerment of our bodies. It is a celebration of ALL wombs. It is empowerment in book from.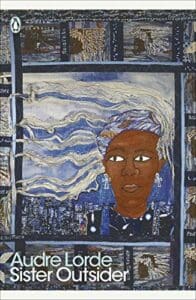 Sister Outsider by Audre Lorde
Sister Outsider is passionate, uncompromising and full of hope with a sharp twist of rage. It is revolutionary in its speaking truth to power and gives voice whilst challenging what society deems an 'acceptable woman.' Lorde, in this collection of interviews, speeches and essays, (including the phenomenal 'The master's tools will never dismantle the master's house') discusses race, solidarity, desire, poetry and friendship. Dating from 1976 to 1984, Lorde's work draws on her personal life experiences of oppression and the complexities of intersectional identity whilst demonstrating the importance of facing adversity to bring about change.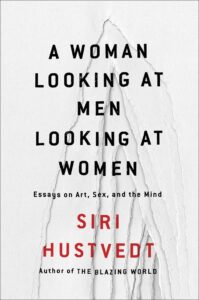 A woman looking at men looking at women: Essays on art, sex and the mind by Siri Husdvedt
Within this phenomenal collection of essays on art, sex and the mind Husdvedt explores the age-old question of why there is such a schism between literature and science. I've been a great admirer of Husdvedt's work for years and her ability to write with lyricism whilst holding up breathtaking critique never fails to enchant me. The book is divided into three parts all rich in their enquiry and I found myself most drawn to the essays that weave the personal and political where she mines into the mother-daughter relationship and the journeys taken from girlhood to womanhood. A woman looking at men looking at women is refreshing as it is educating and challenging. My belief that fiction writers can also write about politics, science, psychoanalysis is evidence in this book as Hustvedt's capability to shape contemporary culture, critical thinking and debate is alive with curiosity and invites us to gaze at the world anew.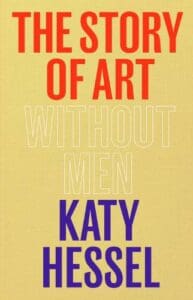 The story of art without men by Katy Hessel
Winner of the Waterstone's Book of the Year, 2022, Hessel has gifted us an incredible book that turns our gaze to women artists and within it, asks: How many women artists do you know? Who makes art history? Did women even work as artists before the twentieth century? And what is the Baroque anyway? Beautifully curated and chronicling over 300 artists' work, Hessel's passion is dripping on every page and her knowledge and disrupting of a culture that has overlooked women is sure to change the course and history of art. I love this book so much.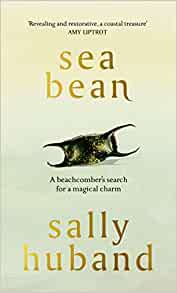 Sea bean by Sally Huband
Due for publication in April this tender tale and memoir about Huband's search for a sea bean begins when she moves home to the magical archipelago of Shetland. Sea Bean is a fusing of body and landscape, of motherhood and searching for treasure. It is a book about hope where the possibility of finding a sea bean holds significant luck and magical charms should one surface on the shorelines of the Faroese archipelago to the Orkney Islands. When pregnancy triggers a chronic illness and forces her to slow down, Huband takes to the beaches where she discovers treasure freighted with story and curiosities that connect her to the world. This is nature writing at its most inspiring. It is a testament to what it means to be human when ones strength and vulnerability are evoked in nature, and, at home.
Not content with just ten books by ten phenomenal women, here are another ten PHENOMENAL Books…
Credit: What Women Want by Maxine Mei-Fung Chung is out now (Hutchinson Heinemann, HBK, EBK, Audio, £16.99)