Feminist non-fiction perfect for YA readers
"Empowered women empower women."
Feminism, it's a word we hear almost every day. Whether it's a new trending topic on twitter or yet another painful news story reminding us of why the movement is so crucial, no matter your gender, feminism and sexism seep into our everyday lives and not always with our knowledge.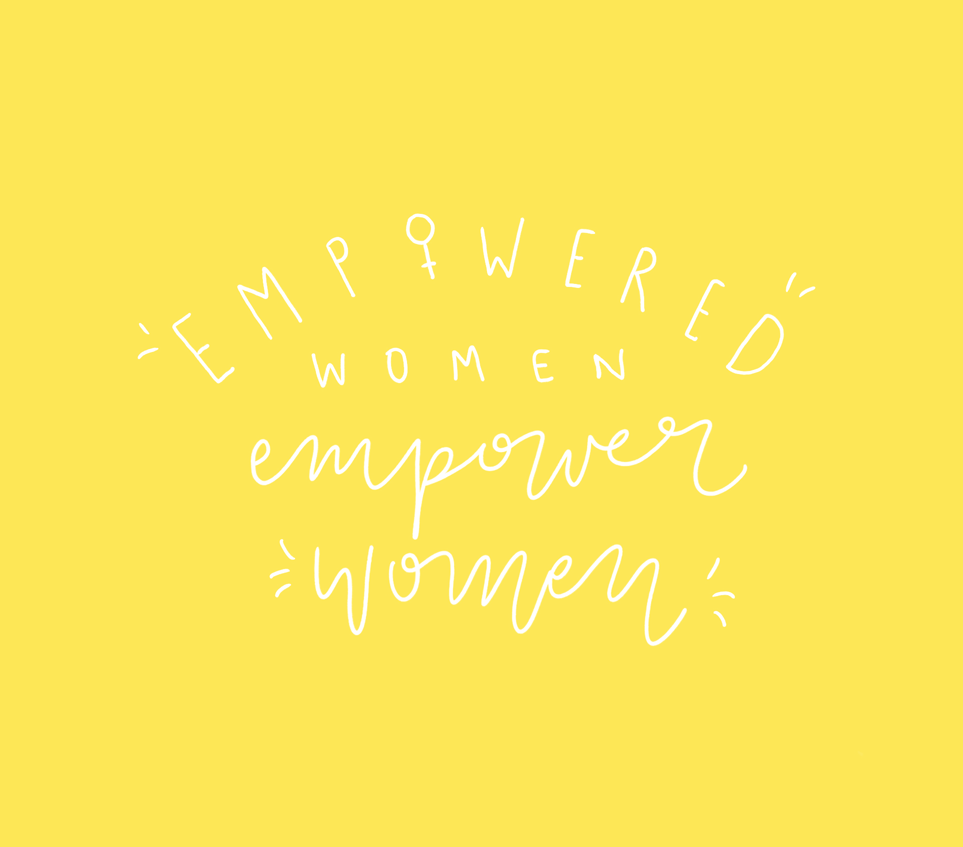 Just like sexism, everyone's experience of feminism is different and understanding the experiences of others is so important, however, a lot of the feminist non-fiction available can feel intimidating or unaccessible. Luckily for us, with the rise of discussions surrounding the necessity for feminism, there's also been a rise of accessible, easy to read but no less insightful feminist literature. So, whether you're 13, 30 or 93, these non-fiction books are perfect for expanding your understanding of feminism and opening your eyes to the unique experiences of feminism and sexism faced by millions of people around the globe.
---
Our Stories, Our Voices: 21 YA Authors Get Real About Injustice, Empowerment, and Growing Up Female in America edited by Amy Reed
From Amy Reed, Ellen Hopkins, Amber Smith, Sandhya Menon, and more of your favorite YA authors comes an anthology of essays that explore the diverse experiences of injustice, empowerment, and growing up female in America.
This collection of twenty-one essays from major YA authors—including award-winning and bestselling writers—touches on a powerful range of topics related to growing up female in today's America, and the intersection with race, religion, and ethnicity. Sure to inspire hope and solidarity to anyone who reads it, Our Stories, Our Voices belongs on every young woman's shelf.
This anthology features essays from Martha Brockenbrough, Jaye Robin Brown, Sona Charaipotra, Brandy Colbert, Somaiya Daud, Christine Day, Alexandra Duncan, Ilene Wong (I.W.) Gregorio, Maurene Goo, Ellen Hopkins, Stephanie Kuehnert, Nina LaCour, Anna-Marie McLemore, Sandhya Menon, Hannah Moskowitz, Julie Murphy, Aisha Saeed, Jenny Torres Sanchez, Amber Smith, and Tracy Walker.
Feminists Don't Wear Pink (and other lies) edited by Scarlett Curtis
Feminism has never been more deeply and widely embraced and discussed, but what exactly does the F word mean?
Here, personal stories from actors, writers, and activists explore the contradictions and complications at the heart of the movement. By bridging the gap between feminist hashtags and scholarly texts, these essays bring feminism into clear focus.
Published in partnership with Girl Up, the UN Foundation's adolescent girl campaign, contributors include Hollywood superstars like Saoirse Ronan, activists like Alicia Garza, a founder of Black Lives Matter, and even fictional icons such as Bridget Jones.
Every woman has a different route to their personal understanding of feminism. This empowering collection shows how a diverse group of women found their voice, and it will inspire others to do the same.
Modern HERstory: Stories of Women and Nonbinary People Rewriting History edited by Blair Imani
With a radical and inclusive approach to history, Modern HERstory profiles and celebrates seventy women and nonbinary champions of progressive social change in a bold, colorful, illustrated format for all ages. Despite making huge contributions to the liberation movements of the last century and today, all of these trailblazers come from backgrounds and communities that are traditionally overlooked and under-celebrated: not just women, but people of color, queer people, trans people, disabled people, young people, and people of faith. Authored by rising star activist Blair Imani, Modern HERstory tells the important stories of the leaders and movements that are changing the world right here and right now–and will inspire you to do the same.
Bazen: Rebel Ladies Who Rocked the World by Pénelopé Bagieu
Throughout history and across the globe, one characteristic connects the daring women of Brazen: their indomitable spirit. Against overwhelming adversity, these remarkable women raised their voices and changed history.
With her one-of-a-kind wit and dazzling drawings, celebrated graphic novelist Pénélope Bagieu profiles the lives of these feisty female role models, some world-famous, some little known. From Nellie Bly to Mae Jemison or Josephine Baker to Naziq al-Abid, the stories in this comic biography are sure to inspire the next generation of rebel ladies.
Girls Write Now: Two Decades of True Stories from Young Female Voices by Girls Write Now
Girls Write Now: Two Decades of True Stories from Young Female Voices offers a brave and timely portrait of teenage-girl life in the United States over the past twenty years. They're working part-time jobs to make ends meet, deciding to wear a hijab to school, sharing a first kiss, coming out to their parents, confronting violence and bullying, and immigrating to a new country while holding onto their heritage. Through it all, these young writers tackle issues of race, gender, poverty, sex, education, politics, family, and friendship. Together their narratives capture indelible snapshots of the past and lay bare hopes, insecurities, and wisdom for the future.
Interwoven is advice from great women writers—Roxane Gay, Francine Prose, Chimamanda Ngozi Adichie, Zadie Smith, Quiara Alegria Hudes, Janet Mock, Gloria Steinem, Lena Dunham, Mia Alvar, and Alice Walker—offering guidance to a young reader about where she's been and where she might go. Inspiring and informative, Girls Write Now belongs in every school, library and home, adding much-needed and long-overdue perspectives on what it is to be young in America.
It's Not About the Burqa edited by Mariam Khan
When was the last time you heard a Muslim woman speak for herself without a filter?
In 2016, Mariam Khan read that David Cameron had linked the radicalization of Muslim men to the 'traditional submissiveness' of Muslim women. Mariam felt pretty sure she didn't know a single Muslim woman who would describe herself that way. Why was she hearing about Muslim women from people who were neither Muslim, nor female?
Years later the state of the national discourse has deteriorated even further, and Muslim women's voices are still pushed to the fringes – the figures leading the discussion are white and male.
Taking one of the most politicized and misused words associated with Muslim women and Islamophobia, It's Not About the Burqa is poised to change all that. Here are voices you won't see represented in the national news headlines: seventeen Muslim women speaking frankly about the hijab and wavering faith, about love and divorce, about feminism, queer identity, sex, and the twin threats of a disapproving community and a racist country. Funny, warm, sometimes sad, and often angry, each of these essays is a passionate declaration, and each essay is calling time on the oppression, the lazy stereotyping, the misogyny and the Islamophobia.
What does it mean, exactly, to be a Muslim woman in the West today? According to the media, it's all about the burqa.
Here's what it's really about.
Amazons, Abolitionists, and Activists: A Graphic History of Women's Fight for Their Rights by Mikki Kendall & A. D'Amico
The ongoing struggle for women's rights has spanned human history, touched nearly every culture on Earth, and encompassed a wide range of issues, such as the right to vote, work, get an education, own property, exercise bodily autonomy, and beyond. Amazons, Abolitionists, and Activists is a fun and fascinating graphic novel-style primer that covers the key figures and events that have advanced women's rights from antiquity to the modern era. In addition, this compelling book illuminates the stories of notable women throughout history–from queens and freedom fighters to warriors and spies–and the progressive movements led by women that have shaped history, including abolition, suffrage, labor, civil rights, LGBTQ liberation, reproductive rights, and more. Examining where we've been, where we are, and where we're going, Amazons, Abolitionists, and Activists is an indispensable resource for people of all genders interested in the fight for a more liberated future.
Girl Up by Laura Bates
They told you you need to be thin and beautiful.
They told you to wear longer skirts, avoid going out late at night and move in groups – never accept drinks from a stranger, and wear shoes you can run in more easily than heels.
They told you to wear just enough make-up to look presentable but not enough to be a slut; to dress to flatter your apple, pear, hourglass figure, but not to be too tarty.
They warned you that if you try to be strong, or take control, you'll be shrill, bossy, a ballbreaker. Of course it's fine for the boys, but know your place.
They told you "that's not for girls" – "take it as a compliment" – "don't rock the boat" – "that'll go straight to your hips". They told you "beauty is on the inside" but you knew they didn't really mean it.
Well f**k that. I'm here to tell you something else.
Everyday Sexism Project founder Laura Bates gives bold and tangible arguments against the unrealistic pressures we face, undercutting imposed societal stereotypes with intelligent wit. Part manifesto, part agony column, this is a hilarious must-read with illustrations, infographics and cartoons to encapsulate the truth about sex, body image, pornography, relationships, social media, feminism and all the other lies they told us.
The Gender Games: The Problem with Men and Women, from Someone Who Has Been Both by Juno Dawson
'It's a boy!' or 'It's a girl!' are the first words almost all of us hear when we enter the world. Before our names, before we have likes and dislikes – before we, or anyone else, has any idea who we are. And two years ago, as Juno Dawson went to tell her mother she was (and actually, always had been) a woman, she started to realise just how wrong we've been getting it.
Gender isn't just screwing over trans people, it's messing with everyone. From little girls who think they can't be doctors to teenagers who come to expect street harassment. From exclusionist feminists to 'alt-right' young men. From men who can't cry to the women who think they shouldn't. As her body gets in line with her mind, Juno tells not only her own story, but the story of everyone who is shaped by society's expectations of gender – and what we can do about it.
Featuring insights from well-known gender, feminist and trans activists including Rebecca Root, Laura Bates, Gemma Cairney, Anthony Anaxagorou, Hannah Witton, Alaska Thunderfuck and many more, The Gender Games is a frank, witty and powerful manifesto for a world where what's in your head is more important than what's between your legs.