From Wattpad to the big screen, After returns with a sequel
The internet sensation that became a huge box office last year is getting a sequel and it might be closer than we think.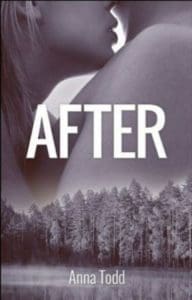 After became a Wattpad sensation in 2013 when Anna Todd, just an aspiring writer back then, decided to write a fan-fiction about Harry Styles with a mix of every great bad boy from the books and TV shows she liked. In 2014, After was formally published by Gallery Books (an imprint of Simon & Schuster) and became a bestseller in many countries. The book has been translated into more than 30 languages.
The story revolves around the life of Tessa Young as she goes to college away from home, her controlling mother and her high school boyfriend. She meets Hardin Scott, a troubled young man who hides a lot of secrets and a dark past — and doesn't know how to be in a relationship. After can bring you to the verge of tears with the drama between Hessa and make you hold your breath while reading the steamy moments between them.
Only a worldwide phenomenon could catch studios' attention and become a successful movie. After Movie was released in April 2019, and, even though the fans felt important pieces where missing, the movie did extremely well at the box office, which granted a sequel that is to be released sometime this year. The author promised it could be around the same month as the first movie.
Josephine Langford and Hero Fiennes-Tiffin brought to life Tessa and Hardin in the first movie, and, by the looks of the teaser trailer (which became available on Valentine's Day), the sequel After We Collided will be filled with hot make-out sessions, a jealous and explosive Hardin and a very complicated love story, being more loyal to the book.
Roger Kumble, the director from Cruel Intentions, is the man behind it, so we can expect a lot of steamy scenes between Josephine and Hero. Names like Dylan Sprouse, Candice Accola and Charlie Weber are joining the cast for the sequel.
If you are in the UK and some countries from Asia, you can watch the first movie on Netflix. Other countries can find it available on other platforms.
Let us know what you think about the books and the movie, and your thoughts on the sequel. We can't wait to watch it on the big screen.