A Q&A with I Must Betray You Author, Ruta Sepetys
This post is sponsored by Hachette Children's.
Enlightening, harrowing and intensely page-turning, Ruta Sepetys' newest YA novel, I Must Betray You, which follows seventeen-year-old Cristian during Romania's communist regime and its eventual collapse in 1989, is undoubtedly one of the most moving and enthralling pieces of historical fiction we've read in a long time. To celebrate the release of this incredible book, we had the honour of chatting with Ruta all about I Must Betray You, its inspirations, upcoming projects and more.
---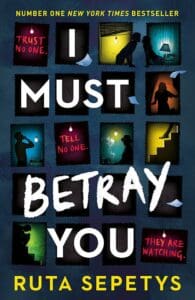 Get your copy of I Must Betray You by Ruta Sepetys here.