A letter from Jenny Oliver about school and her new YA novel, Forever Summer
"As my yoga teacher once said, we all have to remove the mask of self-distrust!"
This post was written by Jenny Oliver, author of Forever Summer.
When I was at school, a modelling agency turned up to find fresh faces for a new campaign. It was exactly as you'd imagine ¬– lots of big hair and preening in the wings. V. surreal! I was part of the rowing team and we had training that day so weren't allowed to audition – in hindsight that was a blessing, but our sixteen-year-old selves craved a part in the action. Just seeing everyone get ready was jealous-making. I remember my rowing coach looking at me and my friend and saying something slyly humiliating like, 'Reckon you could have been a model, do you?' Red-faced we walked back to the gym from where we'd been spying on the audition queue.
It was this scene from my life that popped into my head when it came to writing Forever Summer. Norah, the main character, has no interest in the proposed fashion shoot for which the model agency is scouting talent. She's got way too much going on in her life – dad in jail, mum never home, boyfriend troubles, netball trials etc – AND everyone else picked for the trip is part of the super-cool in-crowd. Not her people. But she also secretly knows it would be amazing.
The idea of the trip – of wanting to fit in and be a part of something huge while also knowing it will be bad for you – became the backdrop of the story. Why would Norah be picked? Precisely because of her girl-next-door 'ordinariness'. Why would she go? Because it's the only news that's made her dad smile since he went to jail. What makes it extra dangerous for Norah? Not only the presence of her nemesis Coco Summers, but the arrival of Coco's older brother and polo champion, Laurent Summers, who's just a little bit too cocky for his own good!
View this post on Instagram
Suddenly, I could explore what happens when you're a fish out of water far away from home. When all the safety nets and comforts of your life are removed. When it comes to writing, to get the most interesting reactions from your characters you need to put them under as much pressure as you can. I decided to add the worst secret Norah could imagine coming to the fore while she was out of her depth on this foreign fashion shoot. Alone and with nowhere to hide, how will she face what's thrown at her – will it break her, will she come out better and stronger, or will she just come out of the experience different…. Eyes more open. Heart perhaps a little more closed.
In the first book Chelsea High, Norah had to find where she belonged in the world, this second instalment, Forever Summer, is about Norah finding herself; doing what she thinks is right, following her instinct, deciphering her own moral code. She has to take responsibility for her choices and decisions. Ultimately, what she has to learn is that being herself is a lot harder than being who everyone else wants her to be. But it's the only real way to live. As my yoga teacher once said, we all have to remove the mask of self-distrust! 😉
Happy reading.
Jenny x
P.S. Just so you know, while Forever Summer follows on from Chelsea High it can totally be read and enjoyed on its own.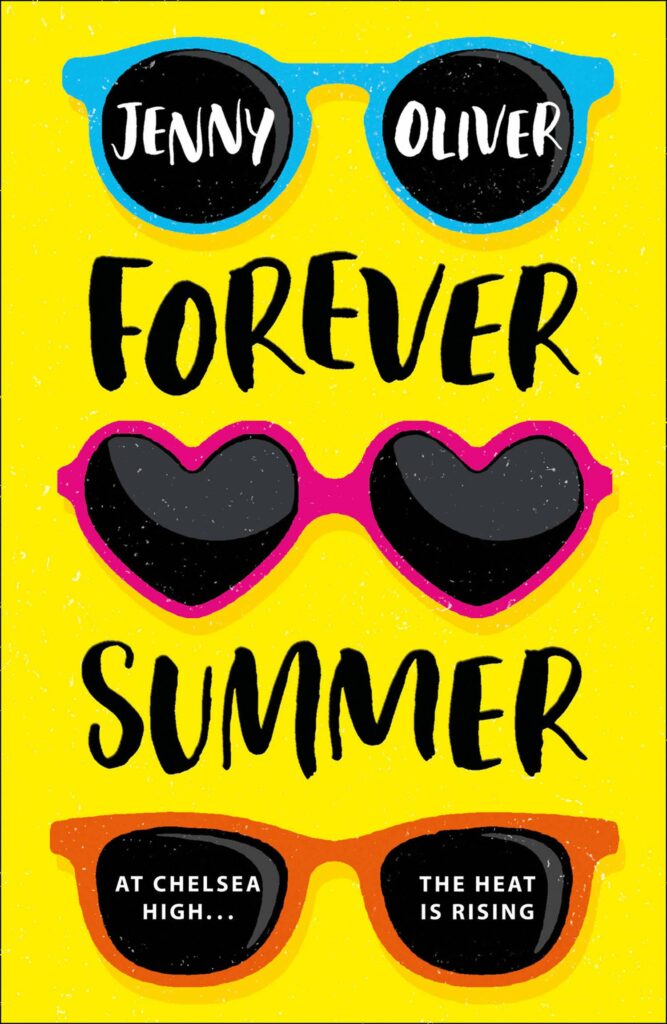 Get your copy of Forever Summer by Jenny Oliver here.