40+ YA books by Black authors releasing in 2021
Your TBR is about to love you...
Black History Month may be coming to a close in the US but that's no excuse to stop reading, recommending, boosting and, let's be honest, freaking loving books by Black authors.
There's never a wrong time to take a look at your 'to-read' list and make sure  it features Black voices and stories. In fact, it's a great thing to do regularly as, due to the publishing industry prioritising books by white authors over those by Black authors, it's far too easy to find yourself with a reading list featuring stories told mainly through a very white, straight, cisgendered, able bodied lens.
With that being said, if you're looking to lose yourself in an epic love story, gripping thriller, captivating fantasy, inspiring contemporary, immersive historical fiction or all of the above, do yourself a favour and add these 2021 YA titles by Black authors to your reading list (we promise, it will thank you for it.)
---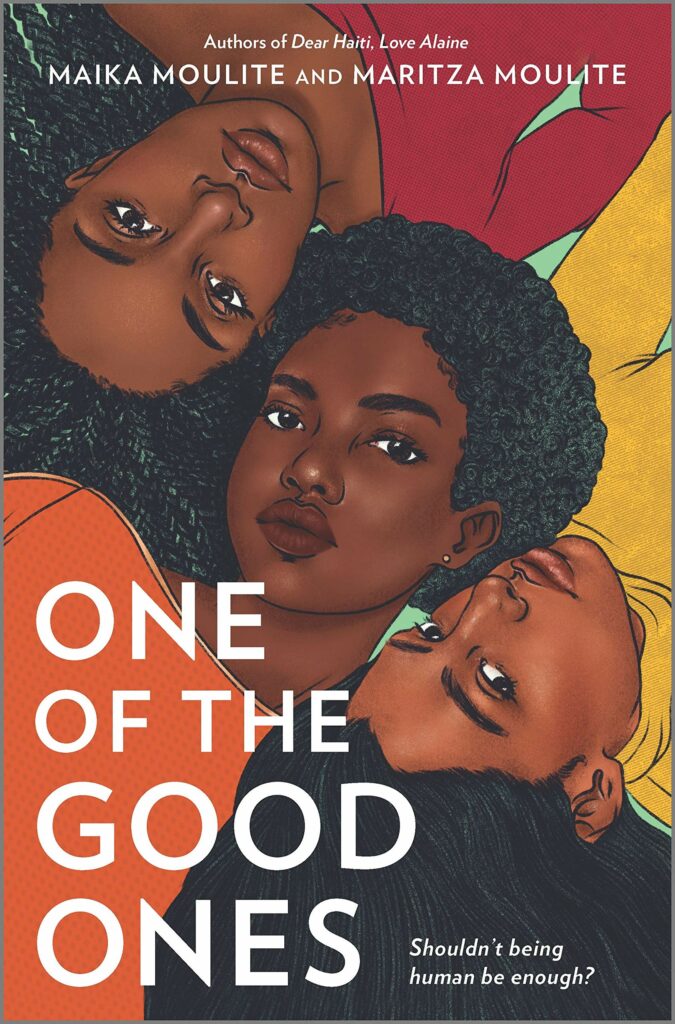 One of the Good Ones by Maika and Maritza Moulite (January 2021)
When teen social activist and history buff Kezi Smith is killed under mysterious circumstances after attending a social justice rally, her devastated sister Happi and their family are left reeling in the aftermath. As Kezi becomes another immortalized victim in the fight against police brutality, Happi begins to question the idealized way her sister is remembered. Perfect. Angelic.
One of the good ones.
Even as the phrase rings wrong in her mind—why are only certain people deemed worthy to be missed?—Happi and her sister Genny embark on a journey to honor Kezi in their own way, using an heirloom copy of The Negro Motorist Green Book as their guide. But there's a twist to Kezi's story that no one could've ever expected—one that will change everything all over again.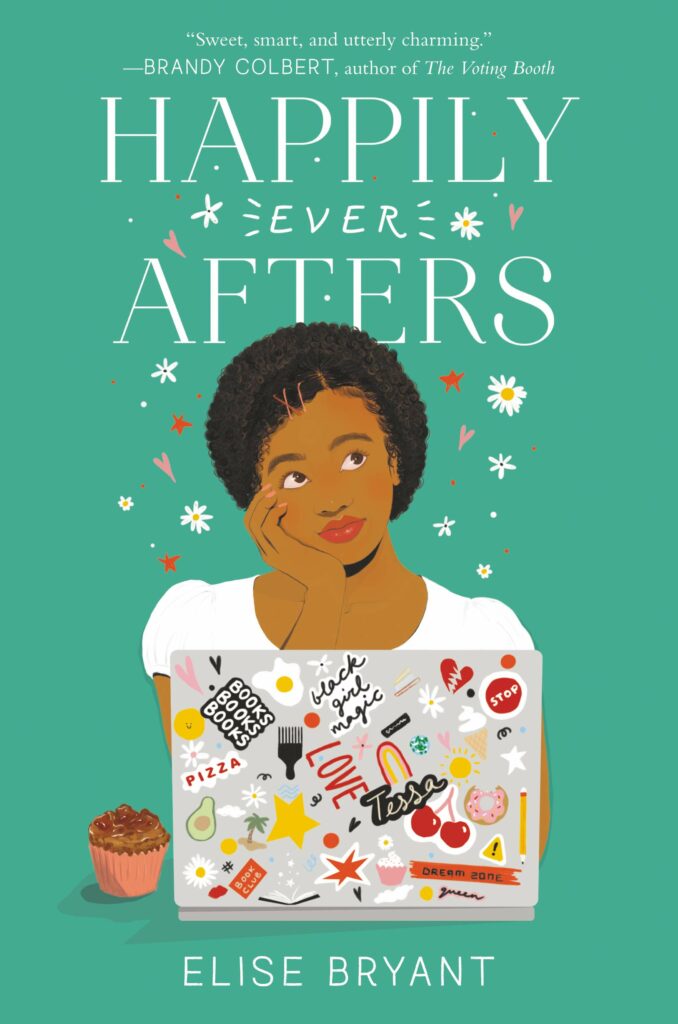 Happily Ever Afters by Elise Bryant (January 2021)
Sixteen-year-old Tessa Johnson has never felt like the protagonist in her own life. She's rarely seen herself reflected in the pages of the romance novels she loves. The only place she's a true leading lady is in her own writing—in the swoony love stories she shares only with Caroline, her best friend and #1 devoted reader.
When Tessa is accepted into the creative writing program of a prestigious art school, she's excited to finally let her stories shine. But when she goes to her first workshop, the words are just…gone. Fortunately, Caroline has a solution: Tessa just needs to find some inspiration in a real-life love story of her own. And she's ready with a list of romance novel-inspired steps to a happily ever after. Nico, the brooding artist who looks like he walked out of one of Tessa's stories, is cast as the perfect Prince Charming.
But as Tessa checks off each item off Caroline's list, she gets further and further away from herself. She risks losing everything she cares about—including the surprising bond she develops with sweet Sam, who lives across the street. She's well on her way to having her own real-life love story, but is it the one she wants, after all?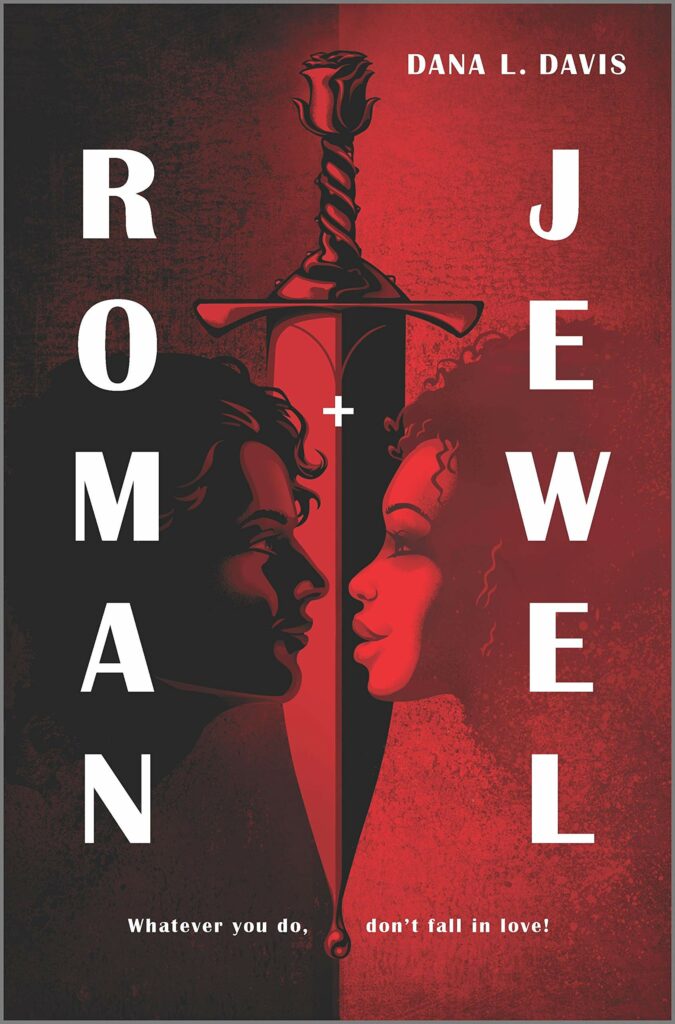 Roman & Jewel by Dana L. Davis (January 2021)
Jerzie Jhames will do anything to land the lead role in Broadway's hottest new show, Roman and Jewel, a Romeo and Juliet inspired hip-hopera featuring a diverse cast and modern twists on the play. But her hopes are crushed when she learns mega-star Cinny won the lead…and Jerzie is her understudy.
Falling for male lead Zeppelin Reid is a terrible idea–especially once Jerzie learns Cinny wants him for herself. Star-crossed love always ends badly. But when a video of Jerzie and Zepp practicing goes viral and the entire world weighs in on who should play Jewel, Jerzie learns that while the price of fame is high, friendship, family, and love are priceless.
Angel of Greenwood by Randi Pink (January 2021)
Seventeen-year-old Isaiah Wilson is, on the surface, a town troublemaker, but is hiding that he is an avid reader and secret poet, never leaving home without his journal. A passionate follower of WEB. Du Bois, he believes that black people should rise up to claim their place as equals.
Sixteen-year-old Angel Hill is a loner, mostly disregarded by her peers as a goody-goody. Her father is dying, and her family's financial situation is in turmoil. Also, as a loyal follower of Booker T. Washington, she believes, through education and tolerance, that black people should rise slowly and without forced conflict.
Though they've attended the same schools, Isaiah never noticed Angel as anything but a dorky, Bible toting church girl. Then their English teacher offers them a job on her mobile library, a three-wheel, two-seater bike. Angel can't turn down the money and Isaiah is soon eager to be in such close quarters with Angel every afternoon.
But life changes on May 31, 1921 when a vicious white mob storms the community of Greenwood, leaving the town destroyed and thousands of residents displaced. Only then, Isaiah, Angel, and their peers realize who their real enemies are.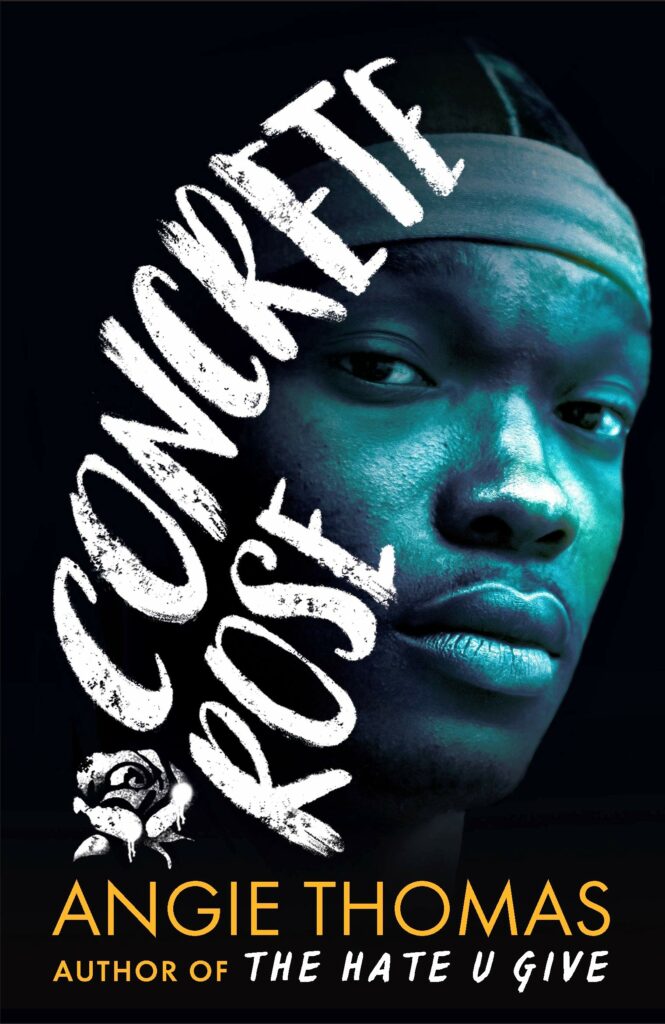 Concrete Rose by Angie Thomas (January 2021)
If there's one thing seventeen-year-old Maverick Carter knows, it's that a real man takes care of his family. As the son of a former gang legend, Mav does that the only way he knows how: dealing for the King Lords. With this money he can help his mom, who works two jobs while his dad's in prison.
Life's not perfect, but with a fly girlfriend and a cousin who always has his back, Mav's got everything under control.
Until, that is, Maverick finds out he's a father.
Suddenly he has a baby, Seven, who depends on him for everything. But it's not so easy to sling dope, finish school, and raise a child. So when he's offered the chance to go straight, he takes it. In a world where he's expected to amount to nothing, maybe Mav can prove he's different.
When King Lord blood runs through your veins, though, you can't just walk away. Loyalty, revenge, and responsibility threaten to tear Mav apart, especially after the brutal murder of a loved one. He'll have to figure out for himself what it really means to be a man.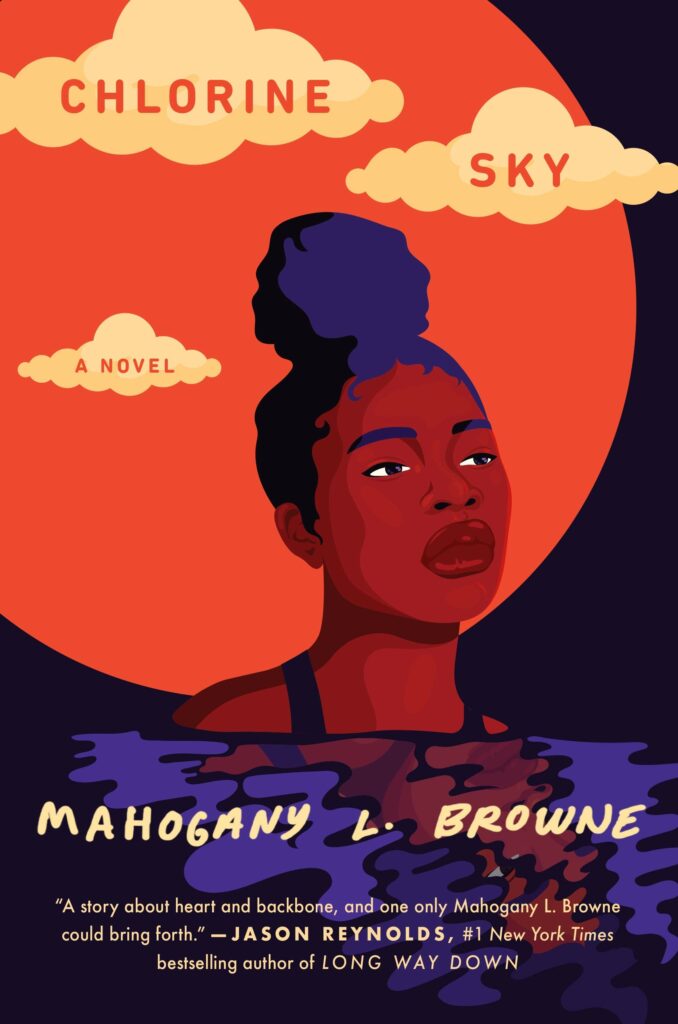 Chlorine Sky by Mahogany L. Browne (January 2021)
She looks me hard in my eyes
& my knees lock into tree trunks
My eyes don't dance like my heartbeat racing
They stare straight back hot daggers.
I remember things will never be the same.
I remember things.
With gritty and heartbreaking honesty, Mahogany L. Browne delivers a novel-in-verse about broken promises, fast rumors, and when growing up means growing apart from your best friend.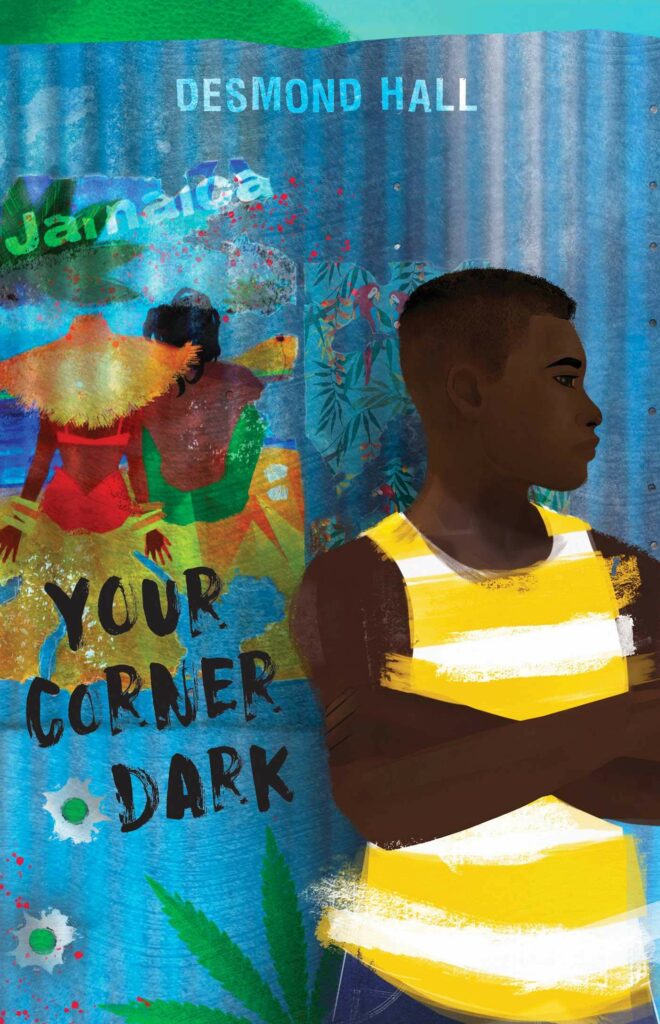 Your Corner Dark by Desmond Hall (January 2021)
Things can change in a second:
The second Frankie Green gets that scholarship letter, he has his ticket out of Jamaica.
The second his longtime crush, Leah, asks him on a date, he's in trouble.
The second his father gets shot, suddenly nothing else matters.
And the second Frankie joins his uncle's gang in exchange for paying for his father's medical bills, there's no going back…or is there?
As Frankie does things he never thought he'd be capable of, he's forced to confront the truth of the family and future he was born into—and the ones he wants to build for himself.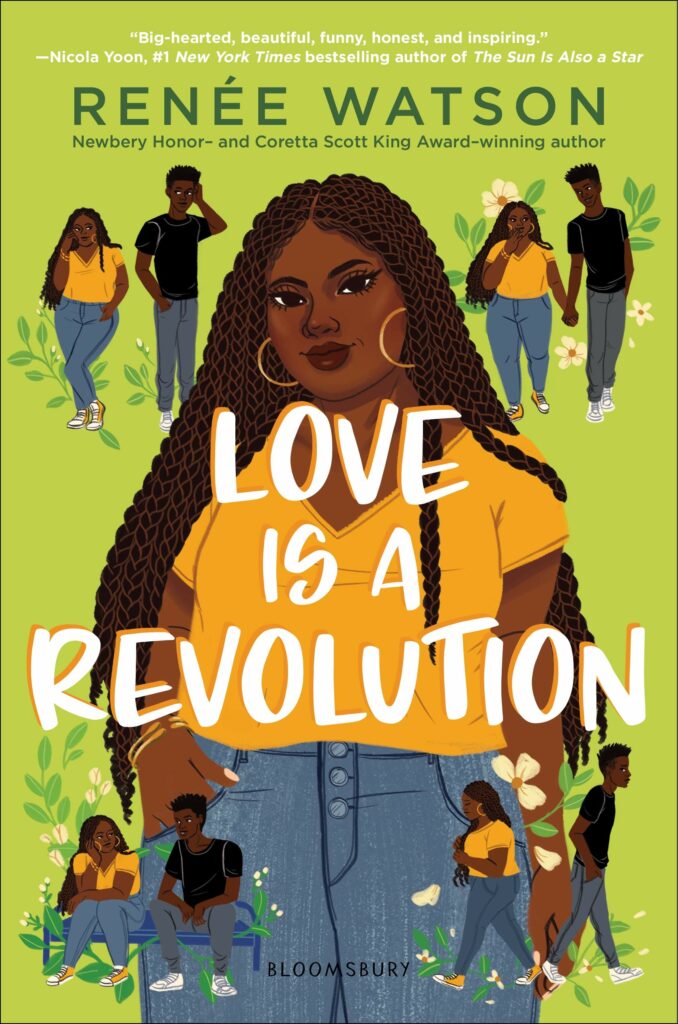 Love is a Revolution by Renée Watson (February 2021)
When Nala Robertson reluctantly agrees to attend an open mic night for her cousin-sister-friend Imani's birthday, she finds herself falling in instant love with Tye Brown, the MC. He's perfect, except . . . Tye is an activist and is spending the summer putting on events for the community when Nala would rather watch movies and try out the new seasonal flavors at the local creamery. In order to impress Tye, Nala tells a few tiny lies to have enough in common with him. As they spend more time together, sharing more of themselves, some of those lies get harder to keep up. As Nala falls deeper into keeping up her lies and into love, she'll learn all the ways love is hard, and how self-love is revolutionary.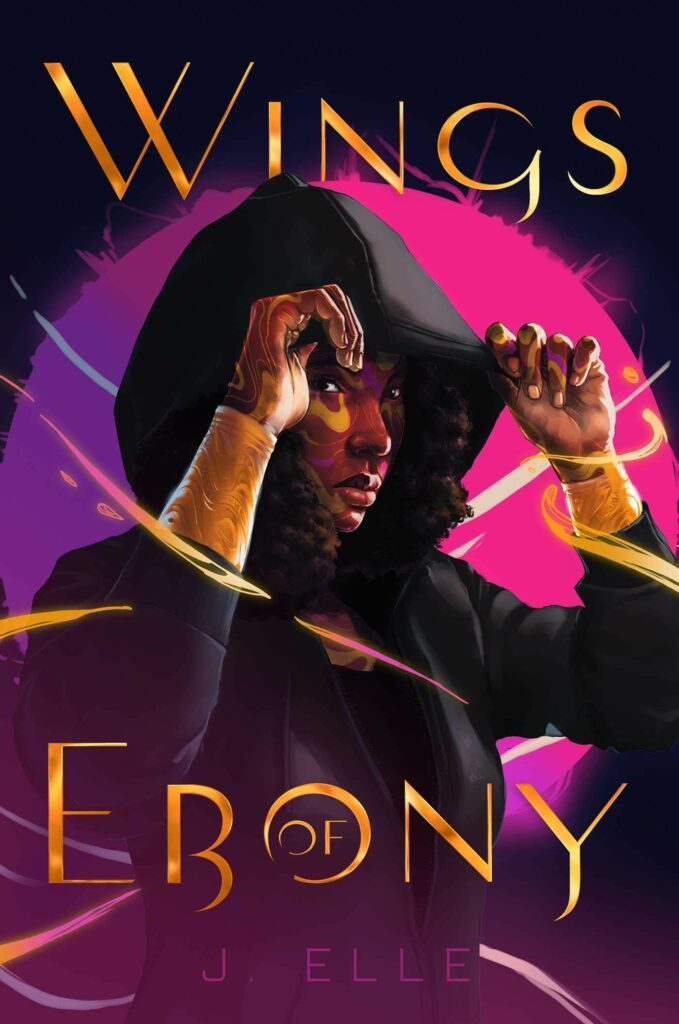 Wings of Ebony by J. Elle (February 2021)
"Make a way out of no way" is just the way of life for Rue. But when her mother is shot dead on her doorstep, life for her and her younger sister changes forever. Rue's taken from her neighborhood by the father she never knew, forced to leave her little sister behind, and whisked away to Ghizon—a hidden island of magic wielders.
Rue is the only half-god, half-human there, where leaders protect their magical powers at all costs and thrive on human suffering. Miserable and desperate to see her sister on the anniversary of their mother's death, Rue breaks Ghizon's sacred Do Not Leave Law and returns to Houston, only to discover that Black kids are being forced into crime and violence. And her sister, Tasha, is in danger of falling sway to the very forces that claimed their mother's life.
Worse still, evidence mounts that the evil plaguing East Row is the same one that lurks in Ghizon—an evil that will stop at nothing until it has stolen everything from her and everyone she loves. Rue must embrace her true identity and wield the full magnitude of her ancestors' power to save her neighborhood before the gods burn it to the ground.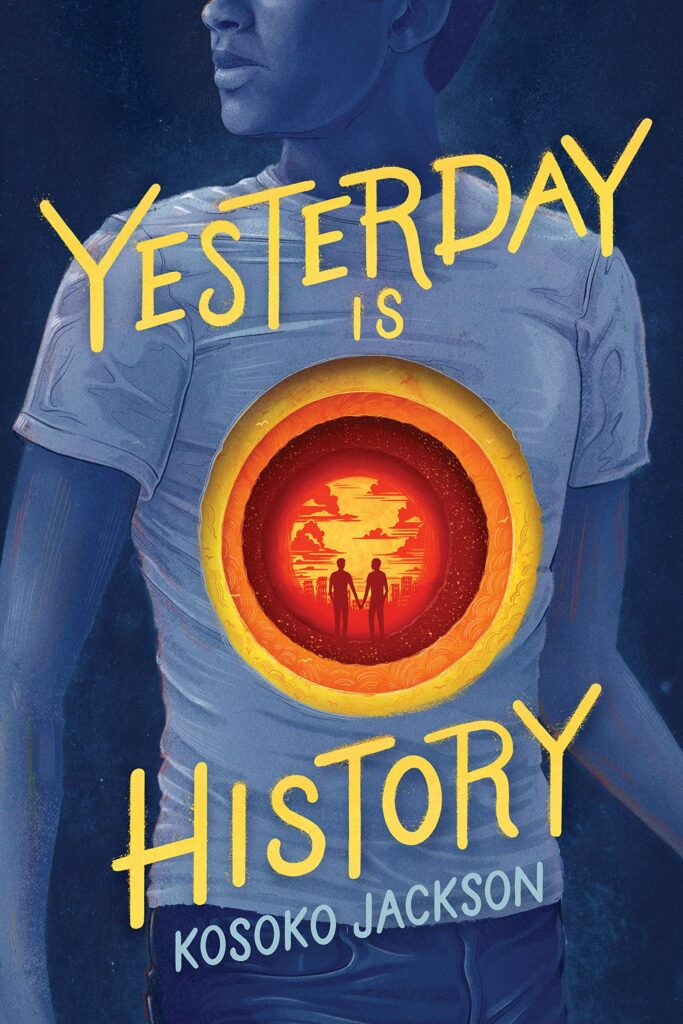 Yesterday is History by Kosoko Jackson (February 2021)
Weeks ago, Andre Cobb received a much-needed liver transplant.
He's ready for his life to finally begin, until one night, when he passes out and wakes up somewhere totally unexpected…in 1969, where he connects with a magnetic boy named Michael.
And then, just as suddenly as he arrived, he slips back to present-day Boston, where the family of his donor is waiting to explain that his new liver came with a side effect—the ability to time travel. And they've tasked their youngest son, Blake, with teaching Andre how to use his unexpected new gift.
Andre splits his time bouncing between the past and future. Between Michael and Blake. Michael is everything Andre wishes he could be, and Blake, still reeling from the death of his brother, Andre's donor, keeps him at arm's length despite their obvious attraction to each other.
Torn between two boys, one in the past and one in the present, Andre has to figure out where he belongs—and more importantly who he wants to be—before the consequences of jumping in time catch up to him and change his future for good.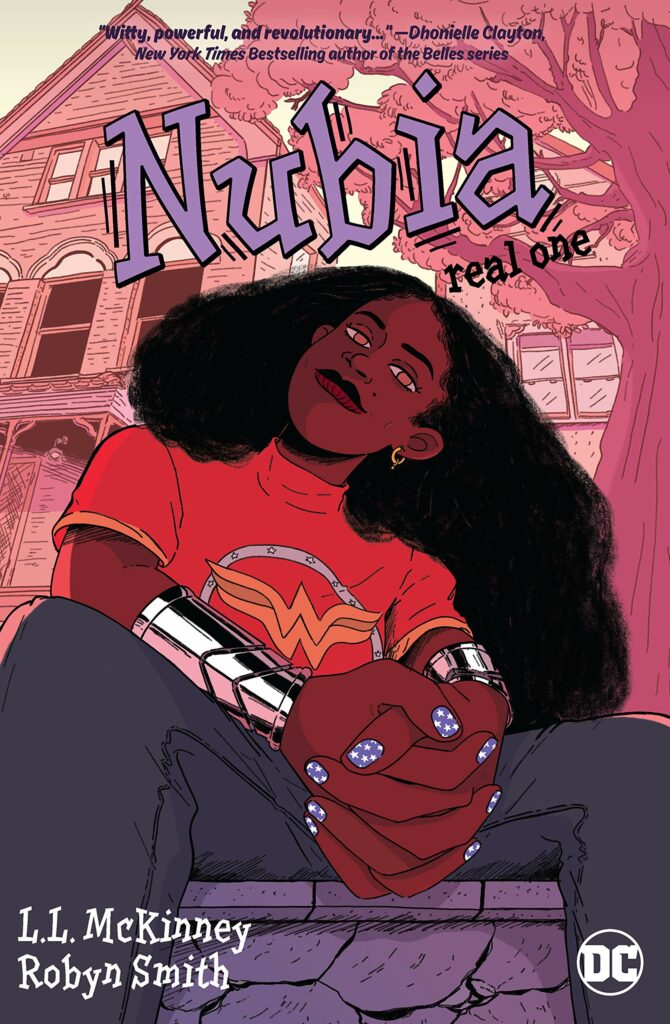 Nubia: Real One by L.L. McKinney (February 2021)
Can you be a hero…if society doesn't see you as a person?
Nubia has always been a little bit…different. As a baby she showcased Amazonian-like strength by pushing over a tree to rescue her neighbor's cat. But, despite having similar abilities, the world has no problem telling her that she's no Wonder Woman. And even if she was, they wouldn't want her. Every time she comes to the rescue, she's reminded of how people see her; as a threat. Her Moms do their best to keep her safe, but Nubia can't deny the fire within her, even if she's a little awkward about it sometimes. Even if it means people assume the worst.
When Nubia's best friend, Quisha, is threatened by a boy who thinks he owns the town, Nubia will risk it all—her safety, her home, and her crush on that cute kid in English class—to become the hero society tells her she isn't.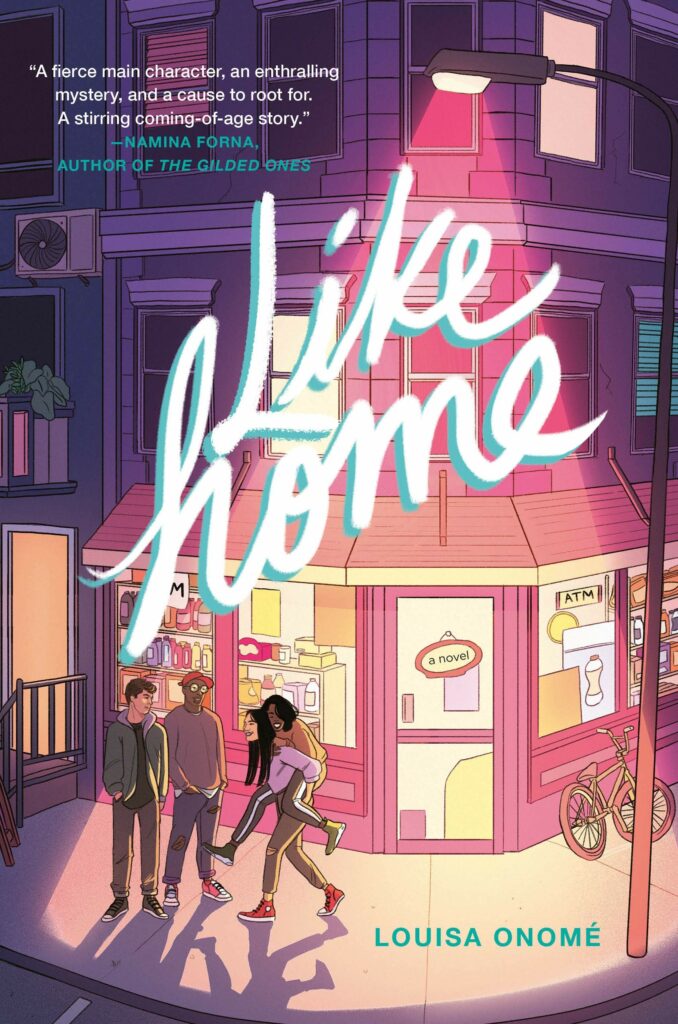 Like Home by Louisa Onomé (February 2021)
Chinelo, or Nelo as her best friend Kate calls her, is all about her neighborhood Ginger East. She loves its chill vibe, ride-or-die sense of community, and her memories of growing up there. Ginger East isn't what it used to be, though. After a deadly incident at the local arcade, all her closest friends moved away, except for Kate. But as long as they have each other, Nelo's good.
Only, Kate's parents' corner store is vandalized, leaving Nelo shaken to her core. The police and the media are quick to point fingers, and soon more of the outside world descends on Ginger East with promises to "fix" it. Suddenly, Nelo finds herself in the middle of a drama unfolding on a national scale.
Worse yet, Kate is acting strange. She's pushing Nelo away at the exact moment they need each other most. Nelo's entire world is morphing into something she hates, and she must figure out how to get things back on track or risk losing everything⁠—and everyone⁠—she loves.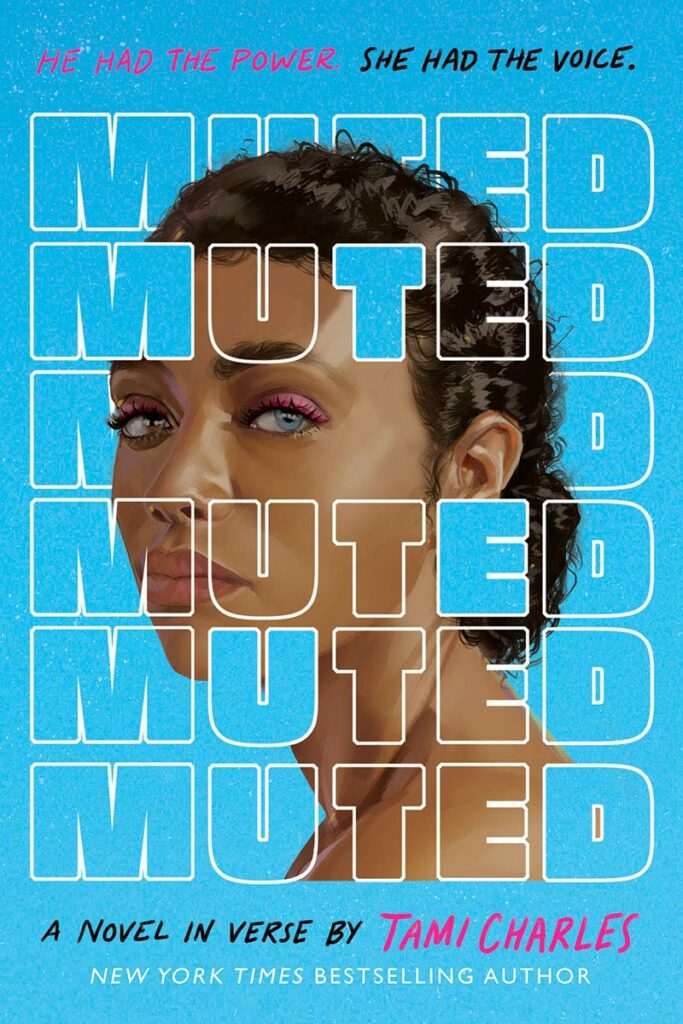 Muted by Tami Charles (February 2021)
For seventeen-year-old Denver, music is everything. Writing, performing, and her ultimate goal: escaping her very small, very white hometown.
So Denver is more than ready on the day she and her best friends Dali and Shak sing their way into the orbit of the biggest R&B star in the world, Sean "Mercury" Ellis. Merc gives them everything: parties, perks, wild nights — plus hours and hours in the recording studio. Even the painful sacrifices and the lies the girls have to tell are all worth it. Until they're not.
Denver begins to realize that she's trapped in Merc's world, struggling to hold on to her own voice. As the dream turns into a nightmare, she must make a choice: lose her big break, or get broken.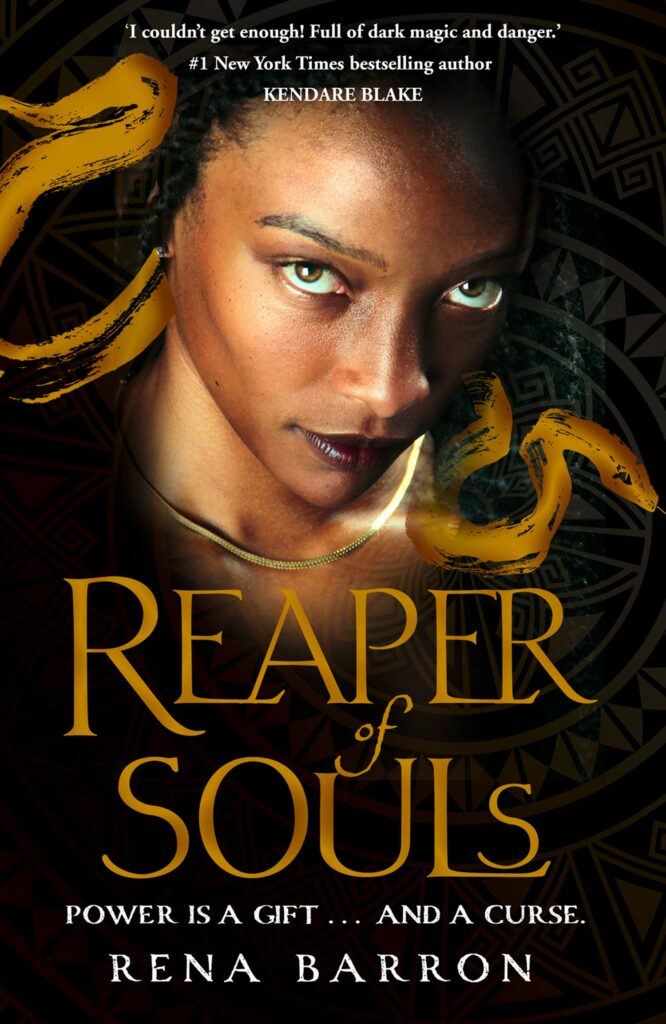 Reaper of Souls by Rena Barron (February 2021)
After so many years yearning for the gift of magic, Arrah has the one thing she's always wanted—at a terrible price. Now the last surviving witchdoctor, she's been left to pick up the shattered pieces of a family that betrayed her, a kingdom in shambles, and long-buried secrets about who she is.
Desperate not to repeat her mother's mistakes, Arrah must return to the tribal lands to search for help from the remnants of her parents' people. But the Demon King's shadow looms closer than she thinks. And as Arrah struggles to unravel her connection to him, defeating him begins to seem more and more impossible—if it's something she can bring herself to do at all.
Set in a richly imagined world inspired by spine-tingling tales of voodoo and folk magic, Kingdom of Souls was lauded as "masterful" by School Library Journal in a starred review. This explosively epic sequel will have readers racing to the can't-miss conclusion.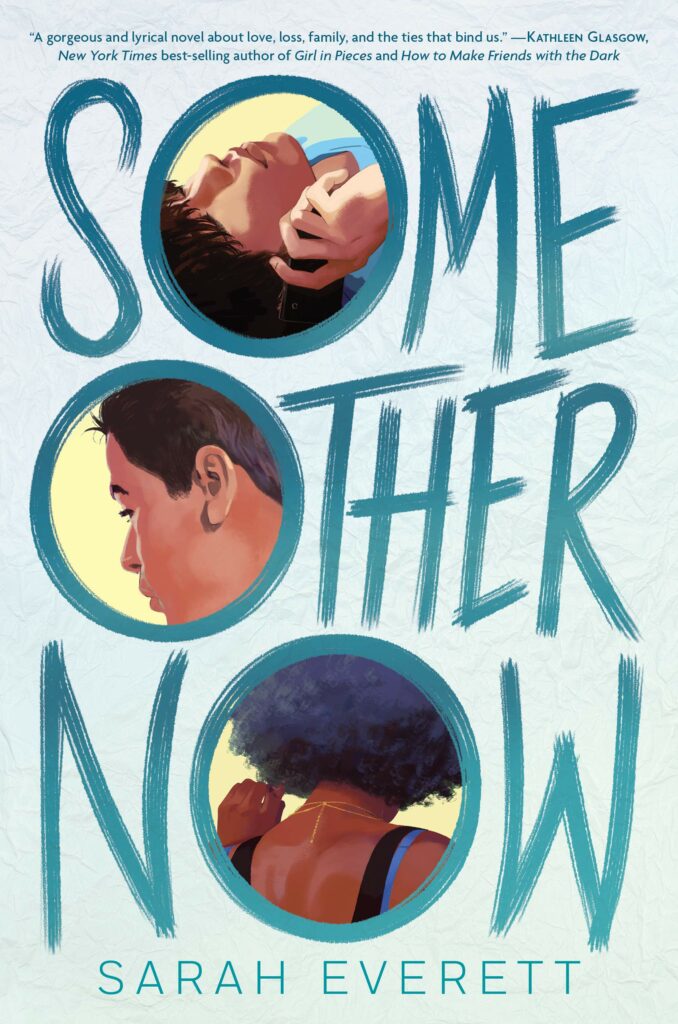 Some Other Now by Sarah Everett (February 2021)
Before she kissed one of the Cohen boys, seventeen-year-old Jessi Rumfield knew what it was like to have a family—even if, technically, that family didn't belong to her. She'd spent her childhood in the house next door, challenging Rowan Cohen to tennis matches while his older brother, Luke, studied in the background and Mel watched over the three like the mother Jessi always wished she had.
But then everything changed. It's been almost a year since Jessi last visited the Cohen house. Rowan is gone. Mel is in remission and Luke hates Jessi for the role she played in breaking his family apart. Now Jessi spends her days at a dead-end summer job avoiding her real mother, who suddenly wants to play a role in Jessi's life after being absent for so long. But when Luke comes home from college, it's hard to ignore the past. And when he asks Jessi to pretend to be his girlfriend for the final months of Mel's life, Jessi finds herself drawn back into the world of the Cohens. Everything's changed, but Jessi can't help wanting to be a Cohen, even if it means playing pretend for one final summer.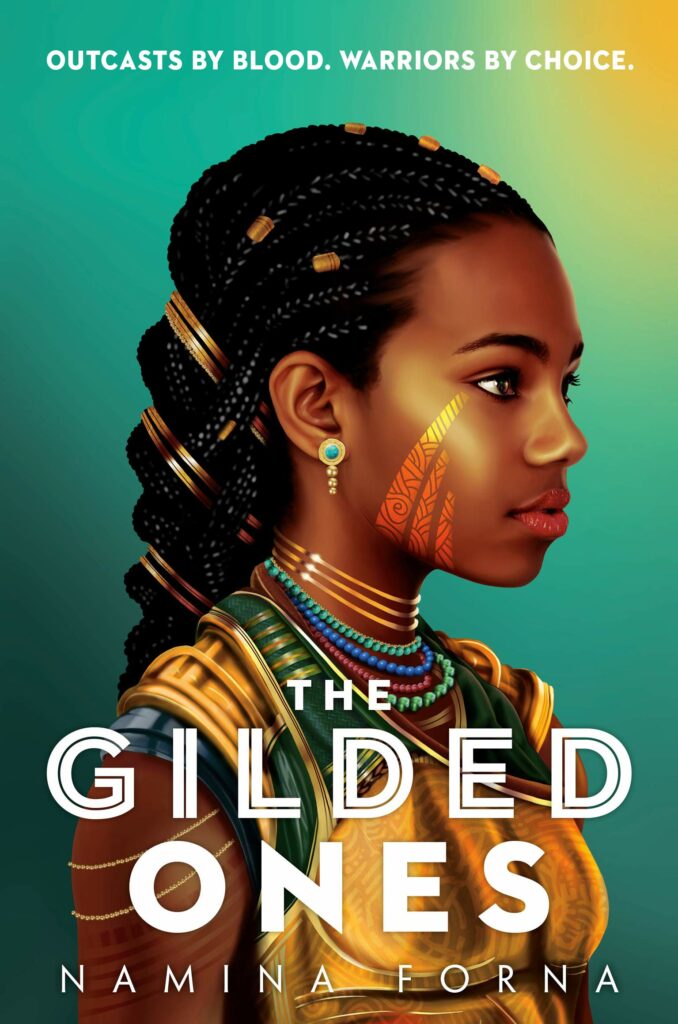 The Gilded Ones by Namina Forna (February 2021)
Sixteen-year-old Deka lives in fear and anticipation of the blood ceremony that will determine whether she will become a member of her village. Already different from everyone else because of her unnatural intuition, Deka prays for red blood so she can finally feel like she belongs.
But on the day of the ceremony, her blood runs gold, the color of impurity–and Deka knows she will face a consequence worse than death.
Then a mysterious woman comes to her with a choice: stay in the village and submit to her fate, or leave to fight for the emperor in an army of girls just like her. They are called alaki–near-immortals with rare gifts. And they are the only ones who can stop the empire's greatest threat.
Knowing the dangers that lie ahead yet yearning for acceptance, Deka decides to leave the only life she's ever known. But as she journeys to the capital to train for the biggest battle of her life, she will discover that the great walled city holds many surprises. Nothing and no one are quite what they seem to be–not even Deka herself.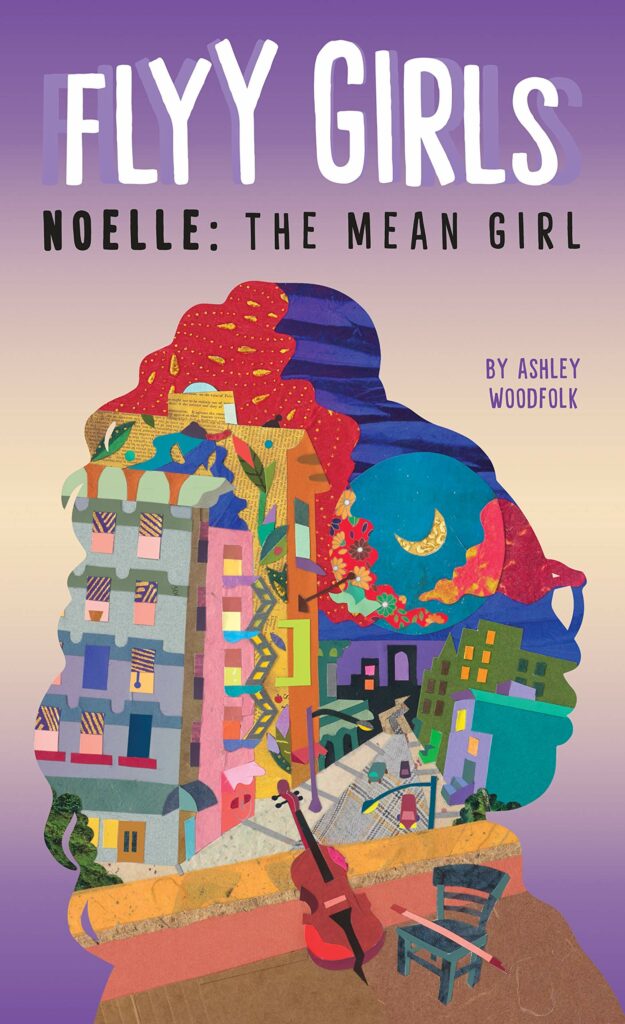 Noelle: The Mean Girl (Flyy Girls) by Ashley Woodfolk (March 2021)
There are only three things that matter to Noelle Lee: her family, school, and the cello. She doesn't care if people see her as selfish or mean because she knows she has her priorities in order. That's why when her dad loses his job, Noelle doesn't hesitate to work more hours at her grandparents' restaurant. Seeing her girls and dealing with her ex-boyfriend have to take a backseat so she can help her family and prepare for her school's fall showcase. But things get more complicated when Noelle realizes she can't stop thinking about Tobyn, one of the other Flyy Girls. With her bad attitude getting even worse, Noelle starts to wonder if working hard even matters, especially if she can't keep her life from falling apart around her.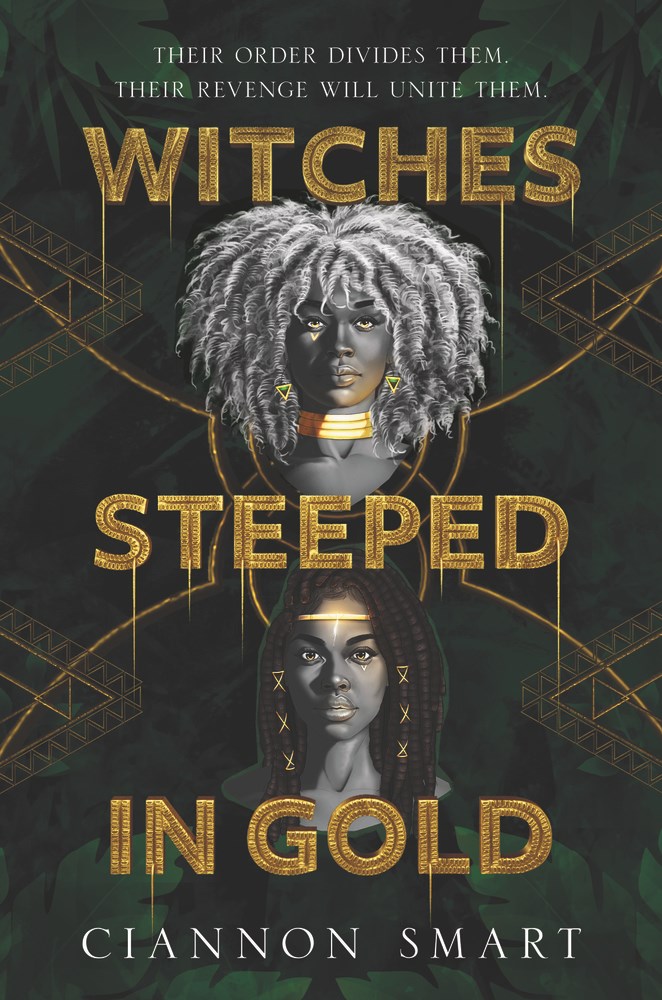 Witches Steeped in Gold by Ciannon Smart (April 2021)
Divided by their order. United by their vengeance.
Iraya has spent her life in a cell, but every day brings her closer to freedom – and vengeance.
Jazmyne is the Queen's daughter, but unlike her sister before her, she has no intention of dying to strengthen her mother's power.
Sworn enemies, these two witches enter a precarious alliance to take down a mutual threat. But power is intoxicating, revenge is a bloody pursuit, and nothing is certain – except the lengths they will go to win this game.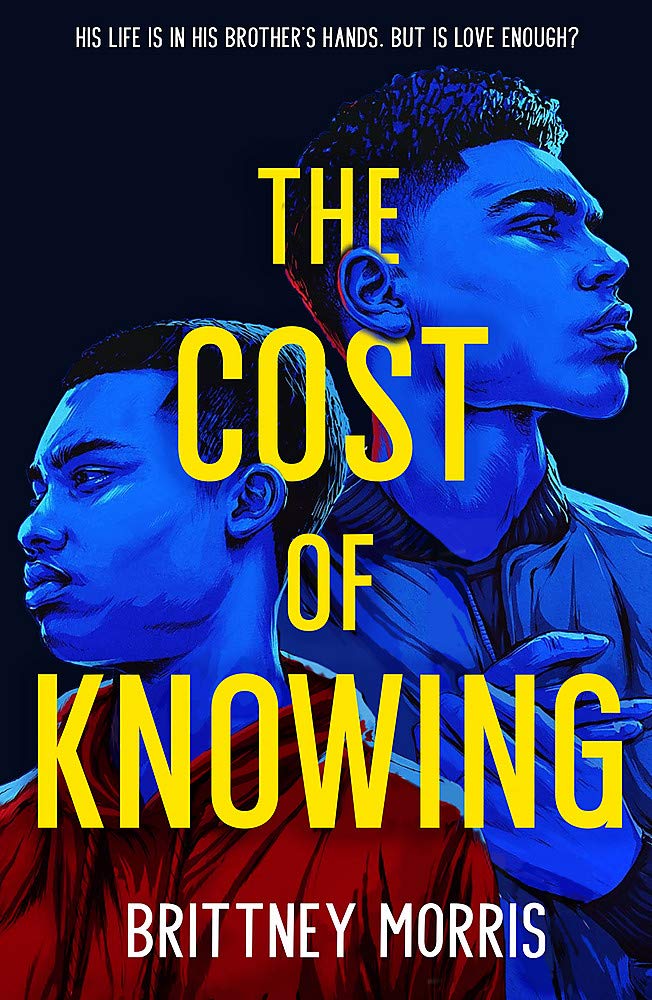 The Cost of Knowing by Brittney Morris (April 2021)
Sixteen-year-old Alex Rufus is trying his best. He tries to be the best employee he can be at the local ice cream shop; the best boyfriend he can be to his amazing girlfriend, Talia; the best protector he can be over his little brother, Isaiah. But as much as Alex tries, he often comes up short.
It's hard to for him to be present when every time he touches an object or person, Alex sees into its future. When he touches a scoop, he has a vision of him using it to scoop ice cream. When he touches his car, he sees it years from now, totaled and underwater. When he touches Talia, he sees them at the precipice of breaking up, and that terrifies him. Alex feels these visions are a curse, distracting him, making him anxious and unable to live an ordinary life. And when Alex touches a photo that gives him a vision of his brother's imminent death, everything changes.
With Alex now in a race against time, death, and circumstances, he and Isaiah must grapple with their past, their future, and what it means to be a young Black man in America in the present.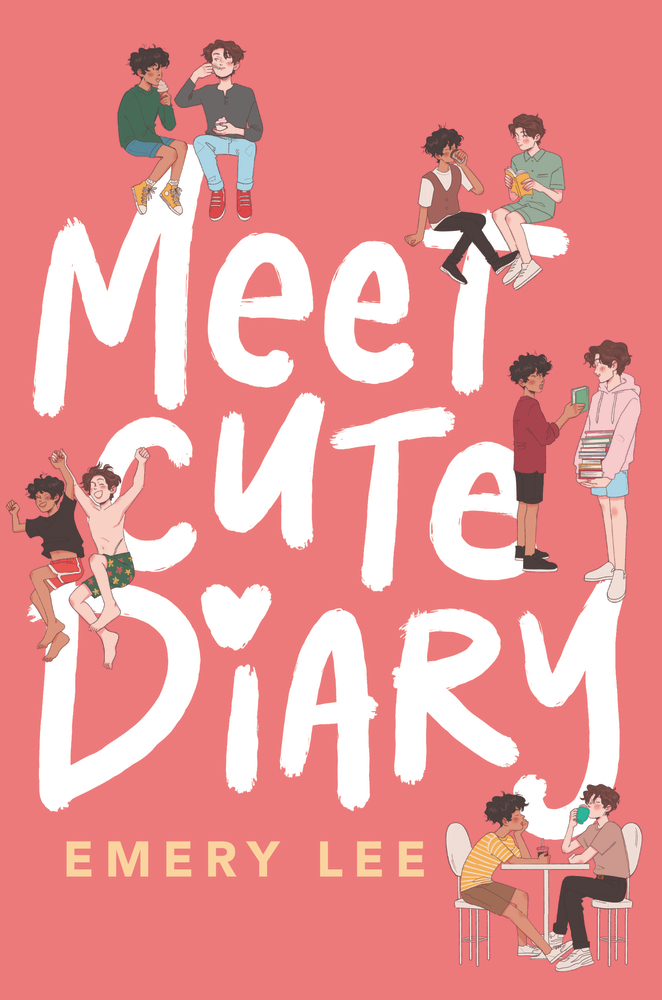 Meet Cute Diary by Emery Lee (May 2021)
Noah Ramirez thinks he's an expert on romance. He has to be for his popular blog, the Meet Cute Diary, a collection of trans happily ever afters. There's just one problem—all the stories are fake. What started as the fantasies of a trans boy afraid to step out of the closet has grown into a beacon of hope for trans readers across the globe.
When a troll exposes the blog as fiction, Noah's world unravels. The only way to save the Diary is to convince everyone that the stories are true, but he doesn't have any proof. Then Drew walks into Noah's life, and the pieces fall into place: Drew is willing to fake-date Noah to save the Diary. But when Noah's feelings grow beyond their staged romance, he realizes that dating in real life isn't quite the same as finding love on the page.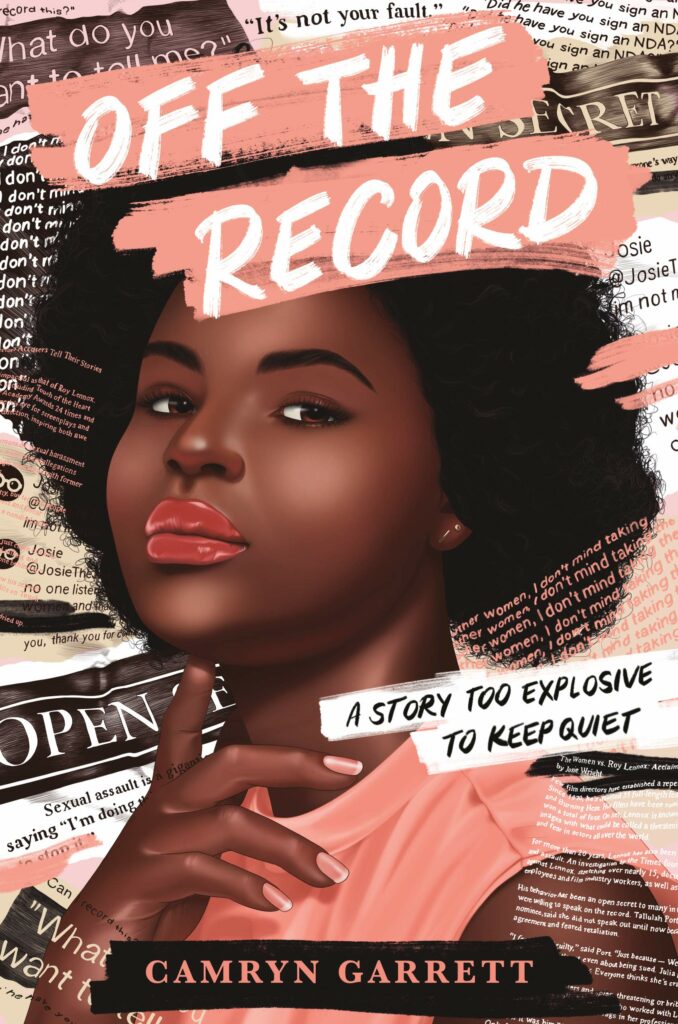 Off the Record by Camryn Garett (May 2021)
Ever since seventeen-year-old Josie Wright can remember, writing has been her identity, the thing that grounds her when everything else is a garbage fire. So when she wins a contest to write a celebrity profile for Deep Focus magazine, she's equal parts excited and scared, but also ready. She's got this.
Soon Josie is jetting off on a multi-city tour, rubbing elbows with sparkly celebrities, frenetic handlers, stone-faced producers, and eccentric stylists. She even finds herself catching feelings for the subject of her profile, dazzling young newcomer Marius Canet. Josie's world is expanding so rapidly, she doesn't know whether she's flying or falling. But when a young actress lets her in on a terrible secret, the answer is clear: she's in over her head.
One woman's account leads to another and another. Josie wants to expose the man responsible, but she's reluctant to speak up, unsure if this is her story to tell. What if she lets down the women who have entrusted her with their stories? What if this ends her writing career before it even begins? There are so many reasons not to go ahead, but if Josie doesn't step up, who will?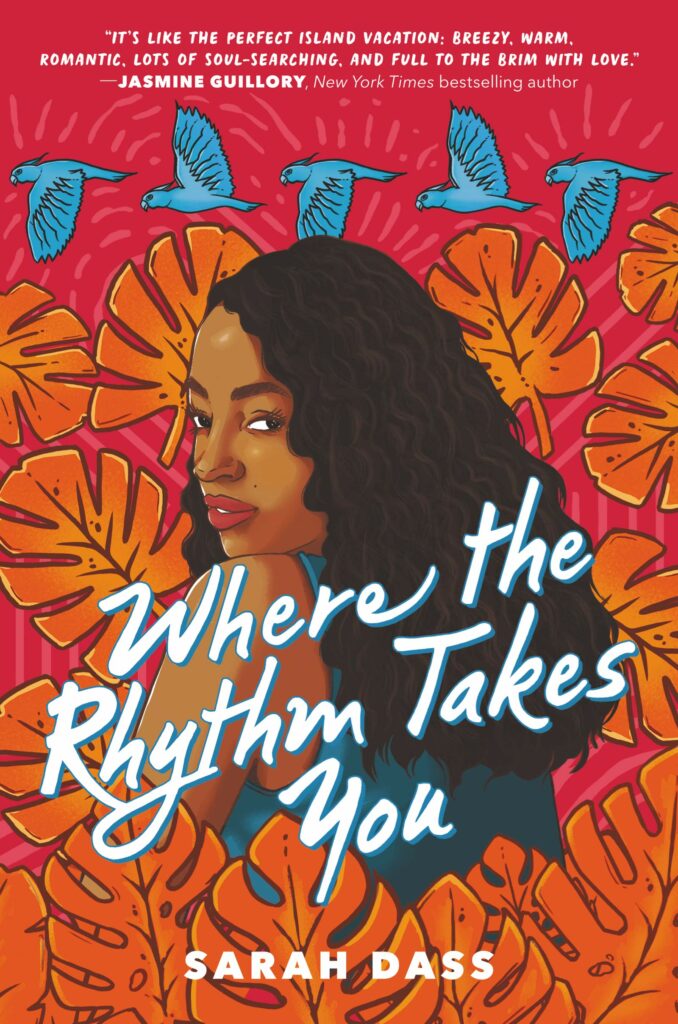 Where the Rhythm Takes You by Sarah Dass (11th May)
Seventeen-year-old Reyna has spent most of her life at her family's gorgeous seaside resort in Tobago, the Plumeria. But what once seemed like paradise is starting to feel more like purgatory. It's been two years since Reyna's mother passed away, two years since Aiden – her childhood best friend, first kiss, first love, first everything – left the island to pursue his music dreams. Reyna's friends are all planning their futures and heading abroad. Even Daddy seems to want to move on, leaving her to try to keep the Plumeria running.
And that's when Aiden comes roaring back into her life – as a VIP guest at the resort.
Aiden is now one-third of DJ Bacchanal – the latest, hottest music group on the scene. While Reyna has stayed exactly where he left her, Aiden has returned to Tobago with his Grammy-nominated band and two gorgeous LA socialites. And he may (or may not be) dating one of them…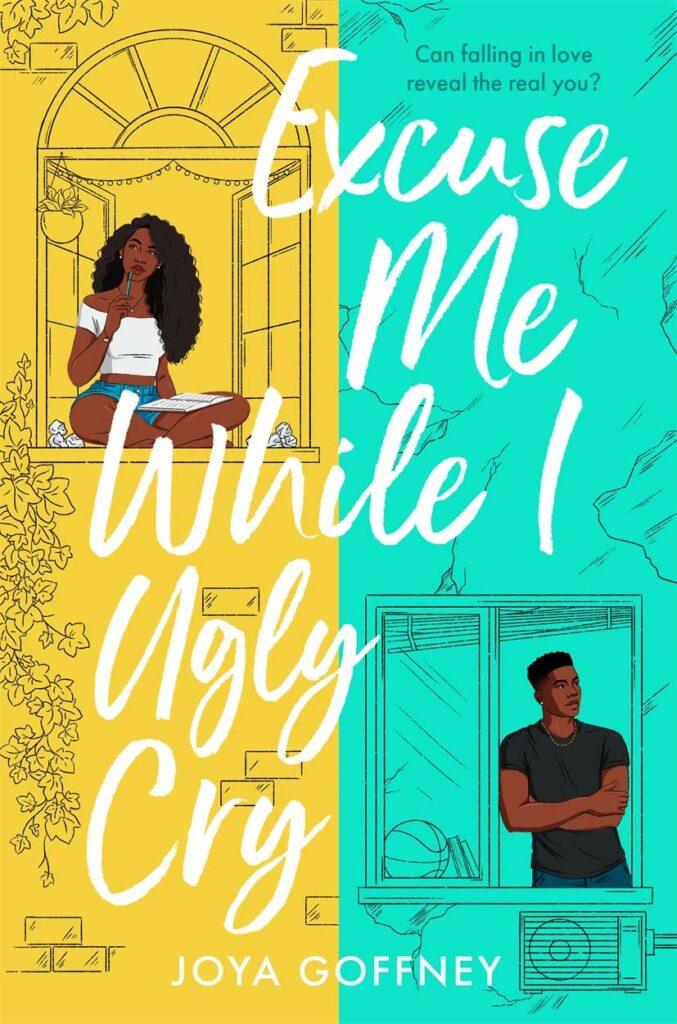 Excuse Me While I Ugly Cry by Joya Goffney (May 2021)
Quinn keeps lists of everything—from the days she's ugly cried, to "Things That I Would Never Admit Out Loud," to all the boys she'd like to kiss. Her lists keep her sane. By writing her fears on paper, she never has to face them in real life. That is, until her journal goes missing…
An anonymous account posts one of her lists on Instagram for the whole school to see and blackmails her into facing seven of her greatest fears, or else her entire journal will go public. Quinn doesn't know who to trust. Desperate, she teams up with Carter Bennett—the last known person to have her journal—in a race against time to track down the blackmailer.
Together, they journey through everything Quinn's been too afraid to face, and along the way, Quinn finds the courage to be honest, to live in the moment, and to fall in love.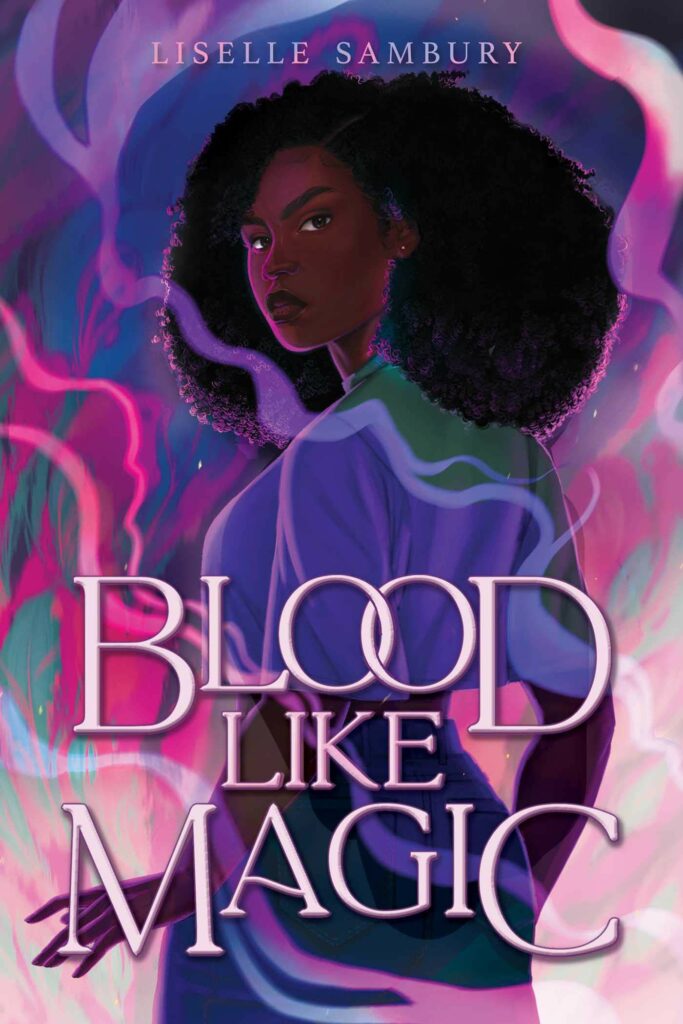 Blood Like Magic by Liselle Sambury (June 2021)
After years of waiting for her Calling—a trial every witch must pass in order to come into their powers—the one thing Voya Thomas didn't expect was to fail. When Voya's ancestor gives her an unprecedented second chance to complete her Calling, she agrees—and then is horrified when her task is to kill her first love. And this time, failure means every Thomas witch will be stripped of their magic.
Voya is determined to save her family's magic no matter the cost. The problem is, Voya has never been in love, so for her to succeed, she'll first have to find the perfect guy—and fast. Fortunately, a genetic matchmaking program has just hit the market. Her plan is to join the program, fall in love, and complete her task before the deadline. What she doesn't count on is being paired with the infuriating Luc—how can she fall in love with a guy who seemingly wants nothing to do with her?
With mounting pressure from her family, Voya is caught between her morality and her duty to her bloodline. If she wants to save their heritage and Luc, she'll have to find something her ancestor wants more than blood. And in witchcraft, blood is everything.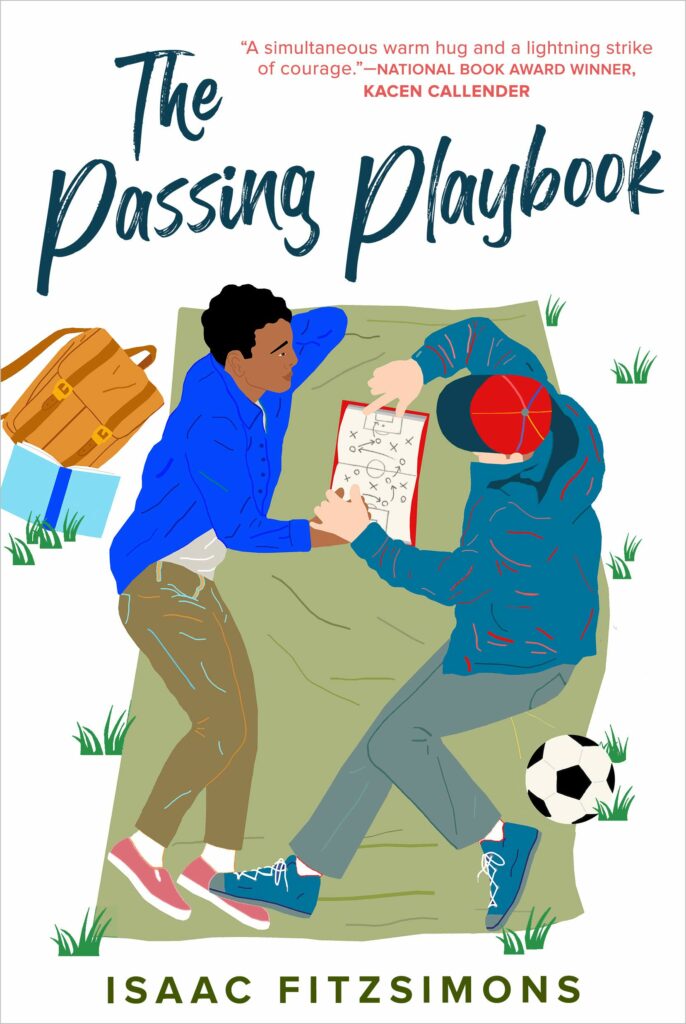 The Passing Playbook by Isaac Fitzsimons (June 2021)
Fifteen-year-old Spencer Harris is a proud nerd, an awesome big brother and a Messi-in-training. He's also transgender. After transitioning at his old school leads to a year of bullying, Spencer gets a fresh start at Oakley, the most liberal private school in Ohio.
At Oakley, Spencer seems to have it all: more accepting classmates, a decent shot at a starting position on the boy's soccer team, great new friends, and maybe even something more than friendship with one of his teammates. The problem is, no one at Oakley knows Spencer is trans – he's passing.
So when a discriminatory law forces Spencer's coach to bench him after he discovers the 'F' on Spencer's birth certificate, Spencer has to make a choice: cheer his team on from the sidelines or publicly fight for his right to play, even if it means coming out to everyone – including the guy he's falling for.
But when a discriminatory law forces Spencer's coach to bench him, Spencer has to make a choice: cheer his team on from the sidelines or publicly fight for his right to play, even though it would mean coming out to everyone—including the guy he's falling for.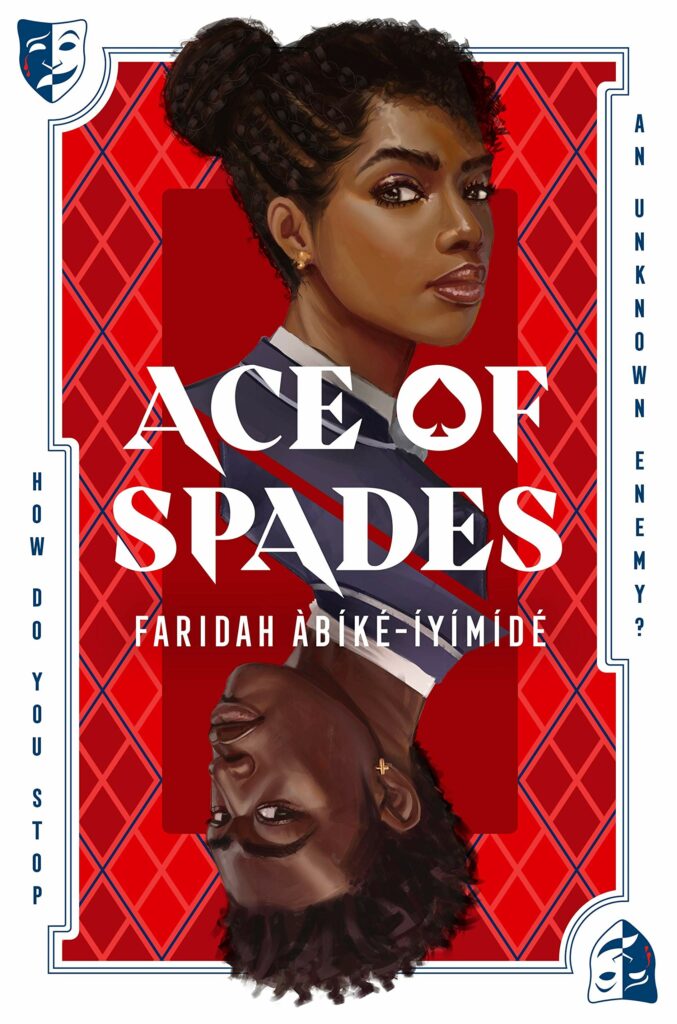 Ace of Spades by Faridah Àbíké-Íyímídé (June 2021)
An incendiary and utterly compelling thriller with a shocking twist that delves deep into the heart of institutionalized racism, from an exceptional new YA voice. Welcome to Niveus Private Academy, where money paves the hallways, and the students are never less than perfect. Until now. Because anonymous texter, Aces, is bringing two students' dark secrets to light. Talented musician Devon buries himself in rehearsals, but he can't escape the spotlight when his private photos go public. Head girl Chiamaka isn't afraid to get what she wants, but soon everyone will know the price she has paid for power. Someone is out to get them both. Someone who holds all the aces. And they're planning much more than a high-school game…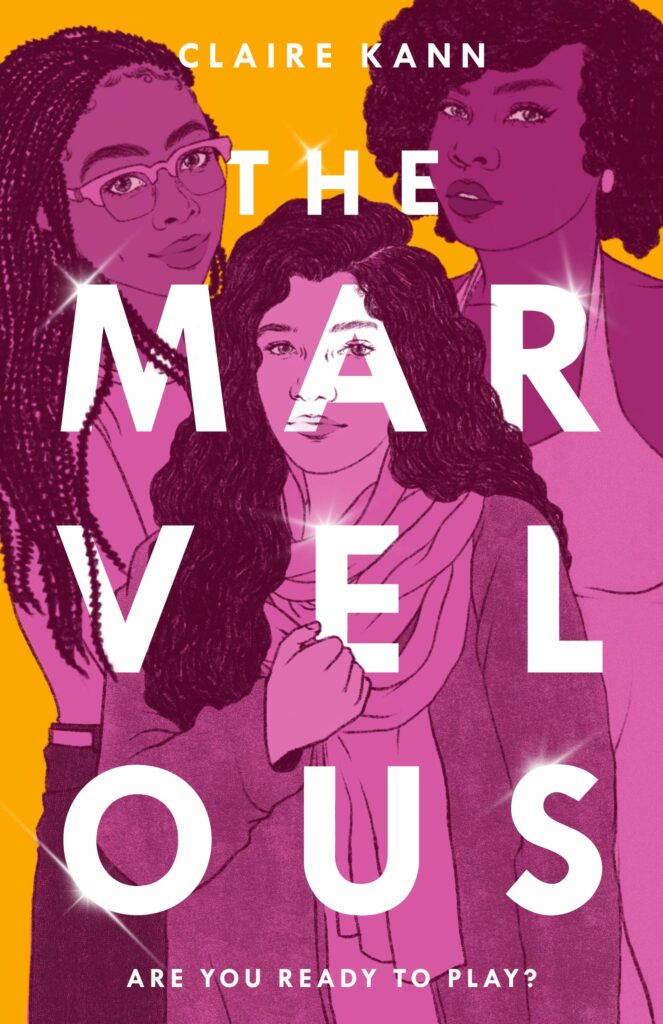 The Marvelous by Claire Kann (June 2021)
Everyone thinks they know Jewel Van Hanen. Heiress turned actress turned social media darling who created the massively popular video-sharing app, Golden Rule.
After mysteriously disappearing for a year, Jewel makes her dramatic return with an announcement: she has chosen a few lucky Golden Rule users to spend an unforgettable weekend at her private estate. But once they arrive, Jewel ingeniously flips the script: the guests are now players in an elaborate estate-wide game. And she's tailored every challenge and obstacle to test whether they have what it takes to win–at any cost.
Told from the perspective of three dazzling players–Nicole: the new queen of Golden Rule; Luna: Jewel's biggest fan; and Stella: a brilliant outsider–this novel will charm its way into your heart and keep you guessing how it all ends because money isn't the only thing at stake.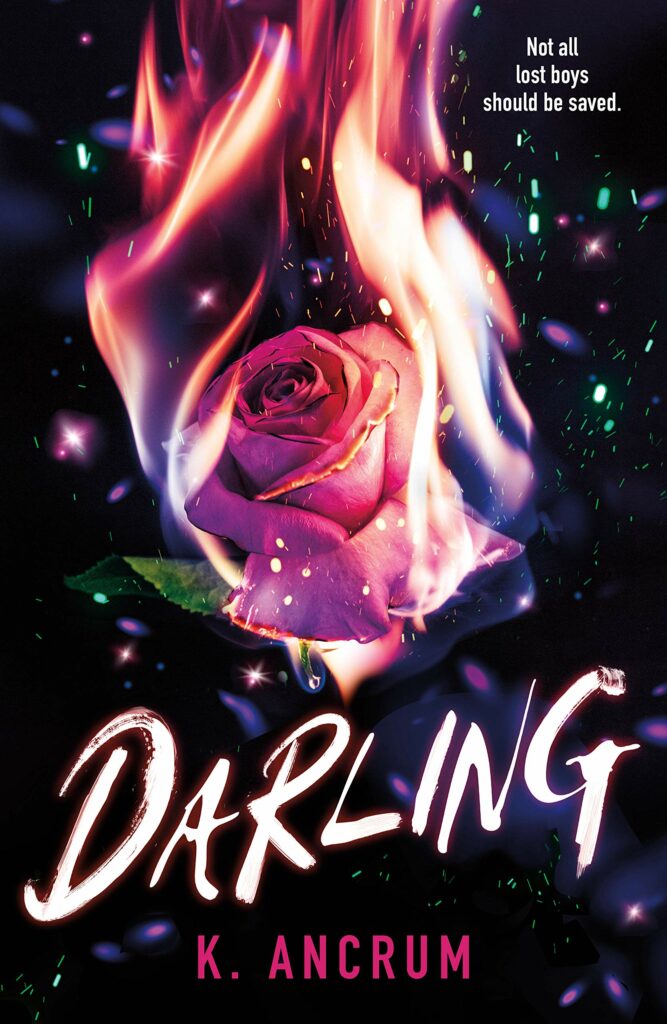 Darling by K. Ancrum (June 2021)
On Wendy Darling's first night in Chicago, a boy called Peter appears at her window. He's dizzying, captivating, beautiful—so she agrees to join him for a night on the town.
Wendy thinks they're heading to a party, but instead they're soon running in the city's underground. She makes friends—a punk girl named Tinkerbelle and the lost boys Peter watches over. And she makes enemies—the terrifying Detective Hook, and maybe Peter himself, as his sinister secrets start coming to light. Can Wendy find the courage to survive this night—and make sure everyone else does, too?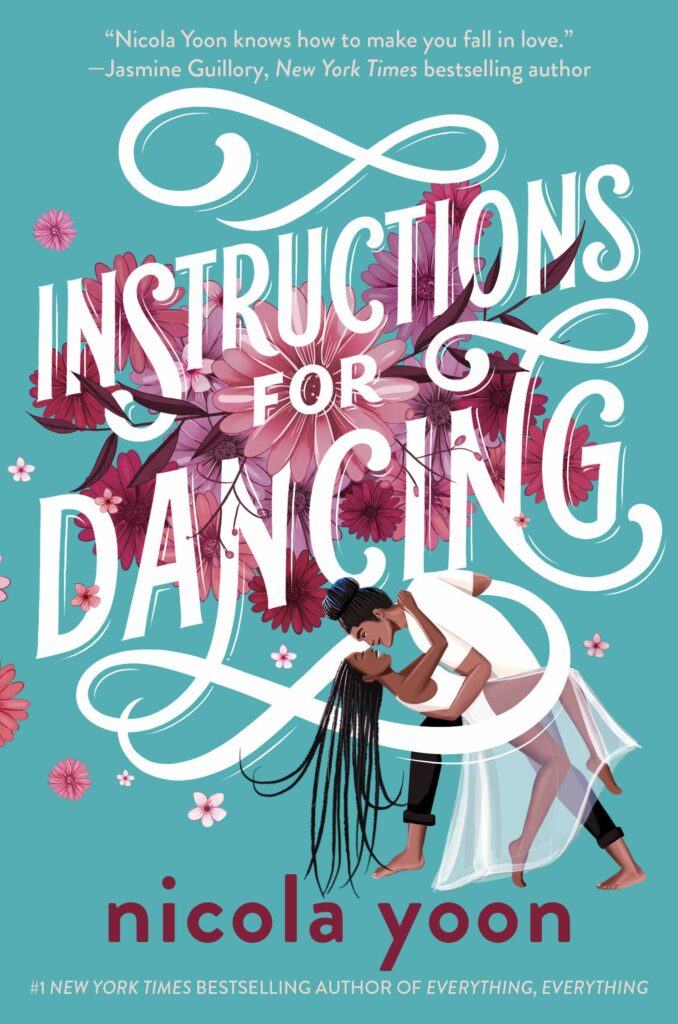 Instructions for Dancing by Nicola Yoon (June 2021)
Evie Thomas doesn't believe in love anymore. Especially after the strangest thing occurs one otherwise ordinary afternoon: She witnesses a couple kiss and is overcome with a vision of how their romance began . . . and how it will end. After all, even the greatest love stories end with a broken heart, eventually.
As Evie tries to understand why this is happening, she finds herself at La Brea Dance studio, learning to waltz, fox-trot, and tango with a boy named X. X is everything that Evie is not: adventurous, passionate, daring. His philosophy is to say yes to everything–including entering a ballroom dance competition with a girl he's only just met.
Falling for X is definitely not what Evie had in mind. If her visions of heartbreak have taught her anything, it's that no one escapes love unscathed. But as she and X dance around and toward each other, Evie is forced to question all she thought she knew about life and love. In the end, is love worth the risk?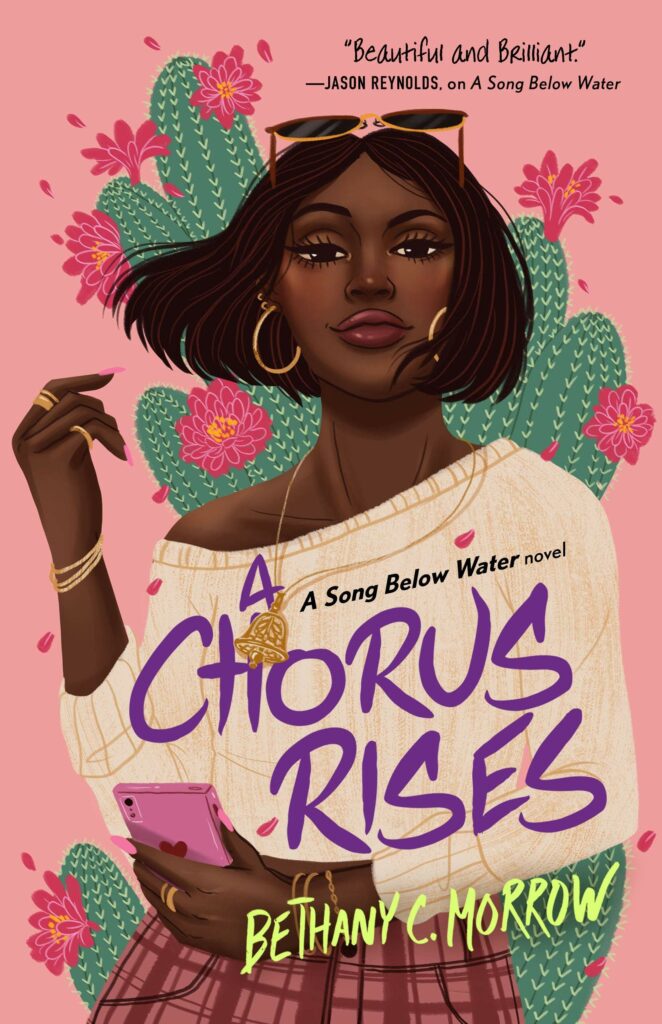 A Chorus Rises by Bethany C. Morrow (June 2021)
Teen influencer Naema Bradshaw has it all: she's famous, privileged, has "the good hair"— and she's an Eloko, a person who's gifted with a song that woos anyone who hears it. Everyone loves her — well, until she's cast as the awful person who exposed Tavia's secret siren powers.
Now, she's being dragged by the media. No one understands her side: not her boyfriend, not her friends, nor her Eloko community. But Naema knows the truth and is determined to build herself back up — no matter what.
When a new, flourishing segment of Naema's online supporters start targeting black girls, however, Naema must discover the true purpose of her magical voice.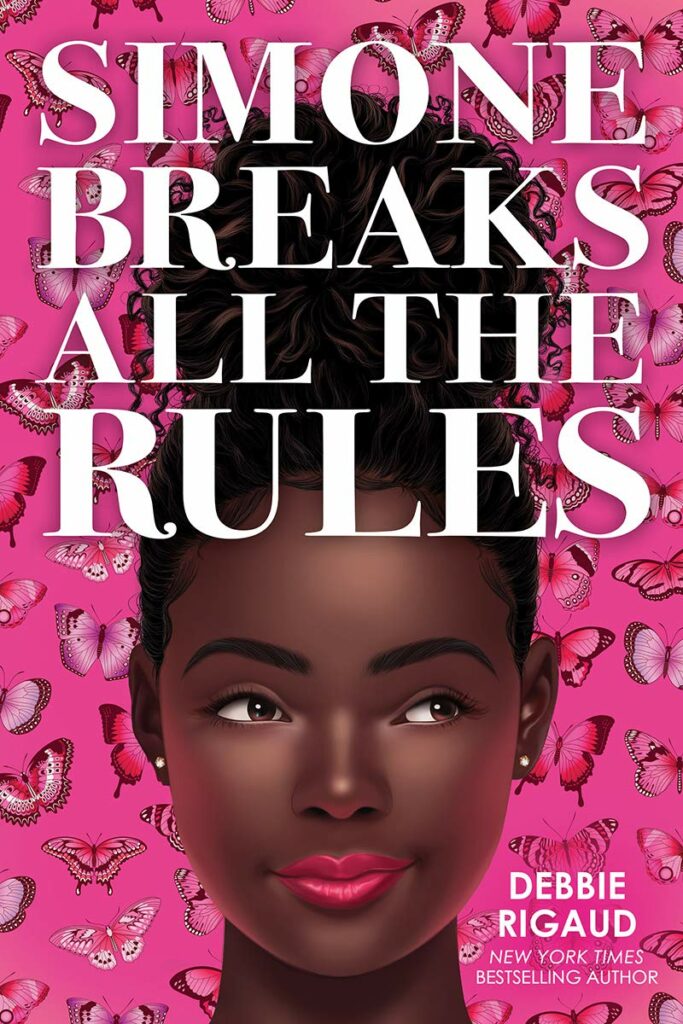 Simone Breaks All the Rules by Debbie Rigaud (June 2021)
Simone Thibodeaux's life is sealed in a boy-proof container.
Her strict Haitian immigrant parents enforce no-dating rules and curfews, and send Simone to an all-girls school. As for prom? Simone is allowed to go on one condition: her parents will select her date (a boy from a nice Haitian immigrant family, obviously).
Simone is desperate to avoid the humiliation of the set up — especially since she's crushing on a boy she knows her parents wouldn't approve of. With senior year coming to a close, Simone makes a decision. She and her fellow late-bloomer friends will create a Senior Year Bucket List of all the things they haven't had a chance to do. On the list: kissing a boy, sneaking out of the house, skipping class (gasp!), and, oh yeah — choosing your own prom date.
But as the list takes on a life of its own, things get more complicated than Simone expected. She'll have to discover which rules are worth breaking, and which will save her from heartbreak.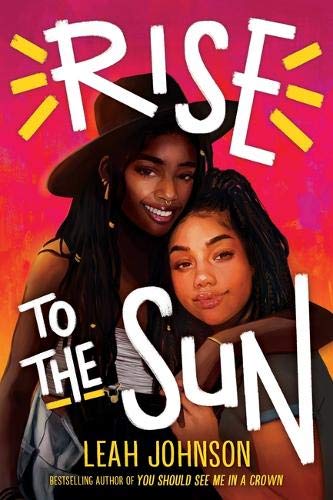 Rise to the Sun by Leah Johnson (July 2021)
Olivia is an expert at falling in love . . . and at being dumped. But after the fallout from her last breakup has left her an outcast at school and at home, she's determined to turn over a new leaf. A crush-free weekend at Farmland Music and Arts Festival with her best friend is just what she needs to get her mind off the senior year that awaits her.
Toni is one week away from starting college, and it's the last place she wants to be. Unsure about who she wants to become and still reeling in the wake of the loss of her musician-turned-roadie father, she's heading back to the music festival that changed his life in hopes that following in his footsteps will help her find her own way forward.
When the two arrive at Farmland, the last thing they expect is to realize that they'll need to join forces in order to get what they're searching for out of the weekend. As they work together, the festival becomes so much more complicated than they bargained for, and Olivia and Toni will find that they need each other, and music, more than they ever could have imagined.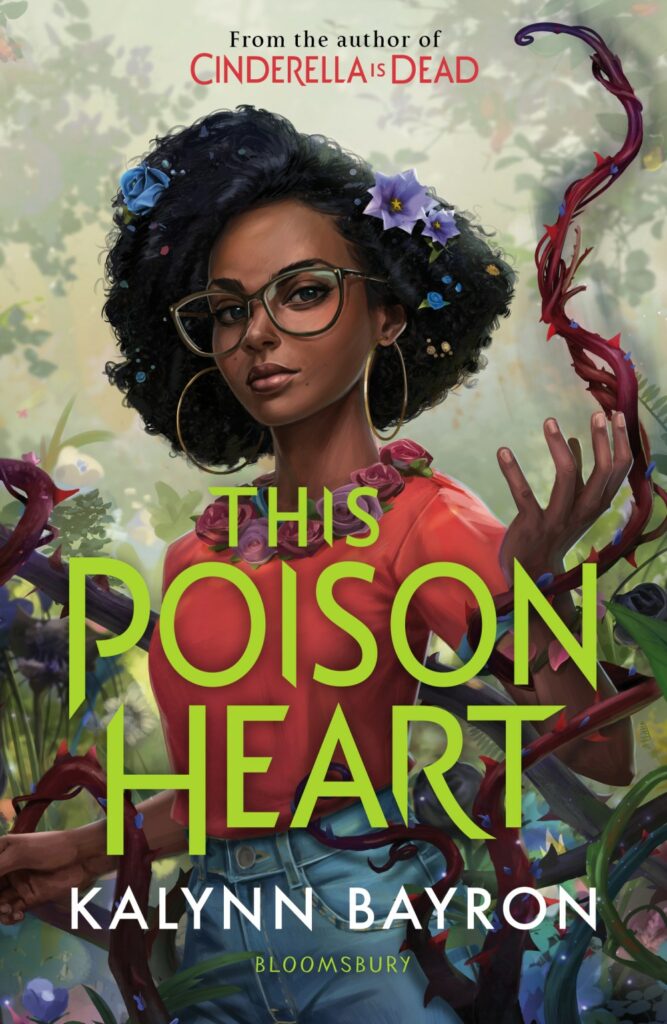 This Poison Heart by Kalynn Bayron (July 2021)
Briseis has a gift: she can grow plants from tiny seeds to rich blooms with a single touch.
When Briseis's aunt dies and wills her a dilapidated estate in rural New York, Bri and her parents decide to leave Brooklyn behind for the summer. Hopefully there, surrounded by plants and flowers, Bri will finally learn to control her gift. But their new home is sinister in ways they could never have imagined–it comes with a specific set of instructions, an old-school apothecary, and a walled garden filled with the deadliest botanicals in the world that can only be entered by those who share Bri's unique family lineage.
When strangers begin to arrive on their doorstep, asking for tinctures and elixirs, Bri learns she has a surprising talent for creating them. One of the visitors is Marie, a mysterious young woman who Bri befriends, only to find that Marie is keeping dark secrets about the history of the estate and its surrounding community. There is more to Bri's sudden inheritance than she could have imagined, and she is determined to uncover it . . . until a nefarious group comes after her in search of a rare and dangerous immortality elixir. Up against a centuries-old curse and the deadliest plant on earth, Bri must harness her gift to protect herself and her family.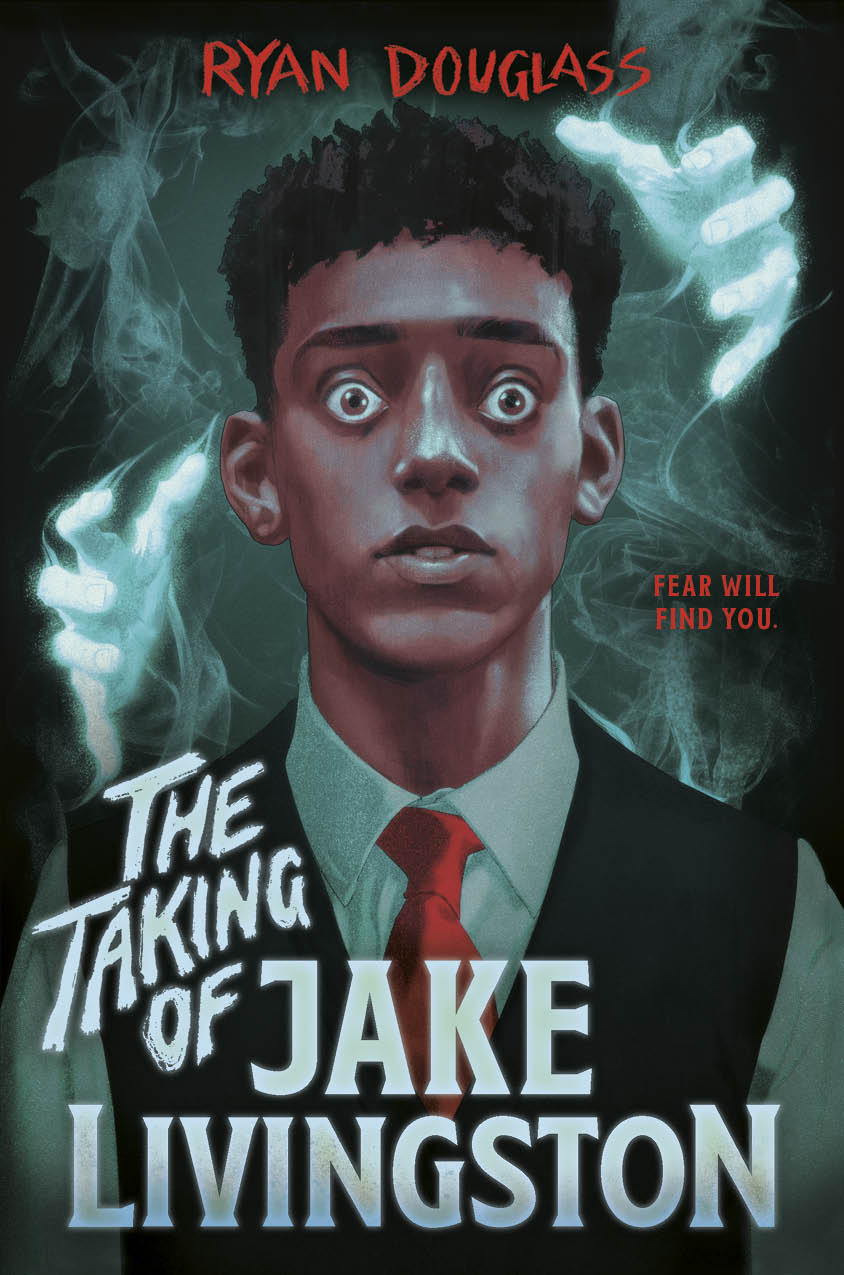 The Taking of Jake Livingston by Ryan Douglass (July 2021)
Jake Livingston is one of the only black kids at St. Clair Prep, one of the others being his infinitely more popular older brother. It's hard enough fitting in but to make matters worse and definitely more complicated, Jake can see the dead. In fact he sees the dead around him all the time. Most are harmless. Stuck in their death loops as they relive their deaths over and over again, they don't interact often with people. But then Jake meets Sawyer. A troubled teen who shot and killed sixteen kids at a local high school last year before taking his own life. Now a powerful, vengeful ghost, he has plans for his afterlife–plans that include Jake. Suddenly, everything Jake knows about ghosts and the rules to life itself go out the window as Sawyer begins haunting him and bodies turn up in his neighborhood. High school soon becomes a survival game–one Jake is not sure he's going to win.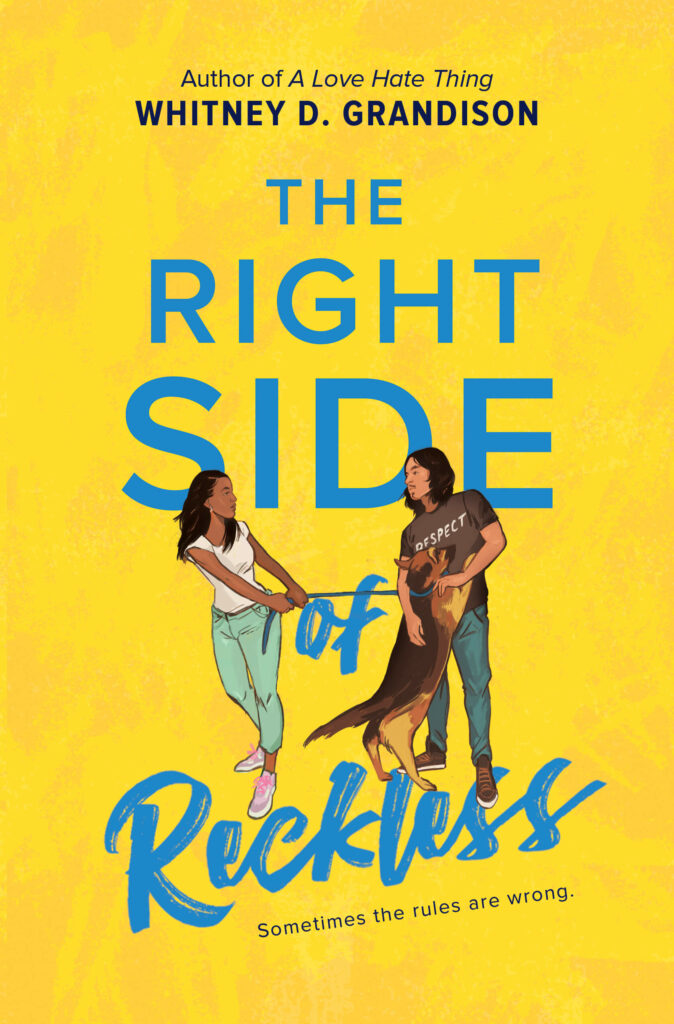 The Right Side of Reckless by Whitney D. Grandison (July 2021)
They were supposed to ignore each other and respect that fine line between them…
Guillermo Lozano is getting a fresh start. New town, new school, and no more reckless behavior. He's done his time, and now he needs to right his wrongs. But when his work at the local community center throws him into the path of the one girl who is off-limits, friendship sparks…and maybe more.
Regan London needs a fresh perspective. The pressure to stay in her "perfect" relationship and be the good girl all the time has worn her down. But when the walls start to cave in and she finds unexpected understanding from the boy her parents warned about, she can't ignore her feelings anymore.
The disapproval is instant. Being together might just get Guillermo sent away. But when it comes to the heart, sometimes you have to break the rules and be a little bit reckless…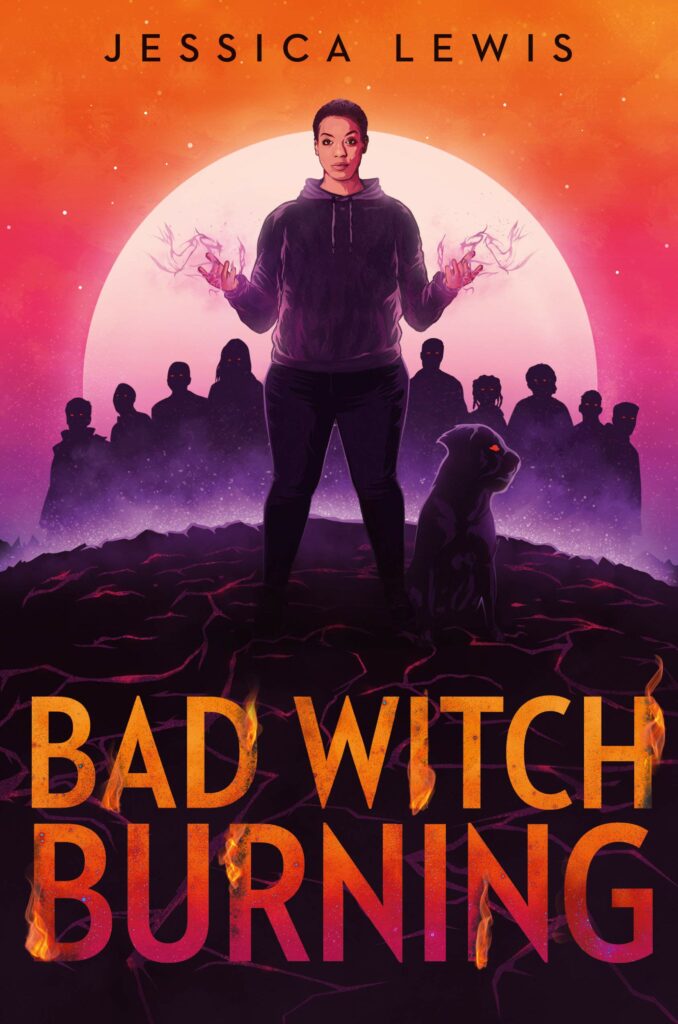 Bad Witch Burning by Jessica Lewis (August 2021)
Katrell doesn't mind talking to the dead; she just wishes it made more money. Clients pay her to talk to their deceased loved ones, but it isn't enough to support her unemployed mother and Mom's deadbeat boyfriend-of-the-week. Things get worse, when a ghost warns her to stop the summonings or she'll "burn everything down." Katrell is willing to call them on their bluff, though. She has no choice. What do ghosts know about eating peanut butter for dinner?
However, when her next summoning accidentally raises someone from the dead, Katrell realizes that a live body is worth a lot more than a dead apparition. And, warning or not, she has no intention of letting this lucrative new business go.
But magic doesn't come for free, and soon dark forces are closing in on Katrell. The further she goes, the more she risks the lives of not only herself, but those she loves. Katrell faces a choice: resign herself to poverty, or confront the darkness before it's too late.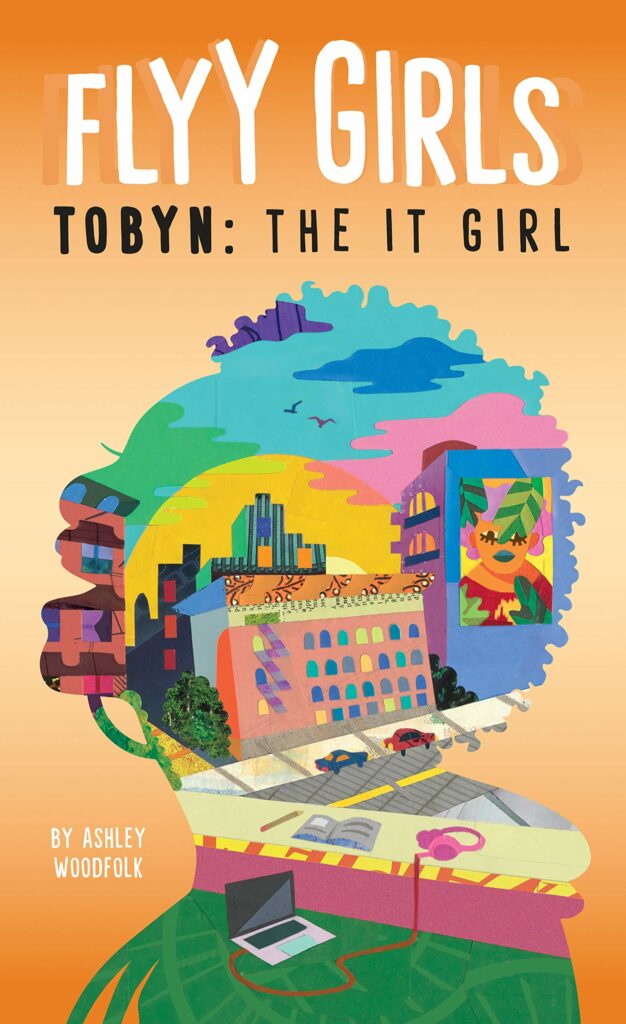 Tobyn: The It Girl (Flyy Girls #4) by Ashley Woodfolk (August 2021)
Tobyn Wolfe knows she's destined to be a rock star. She sings, she dances, and she's got that "It" factor. Her dreams are even closer within her reach when she meets Maybe Someday–an incredible all-female band–during a night out with her older sister, Devyn. Joining their band would be the perfect way to show off her amazing vocals. It's too bad her mom can't see this. She wants Tobyn to go to college and become a serious musician, not follow in Devyn's footsteps and wind up a struggling artist. Can Tobyn prove to her mom that she knows what's best, or will her dreams end up becoming a horrible nightmare?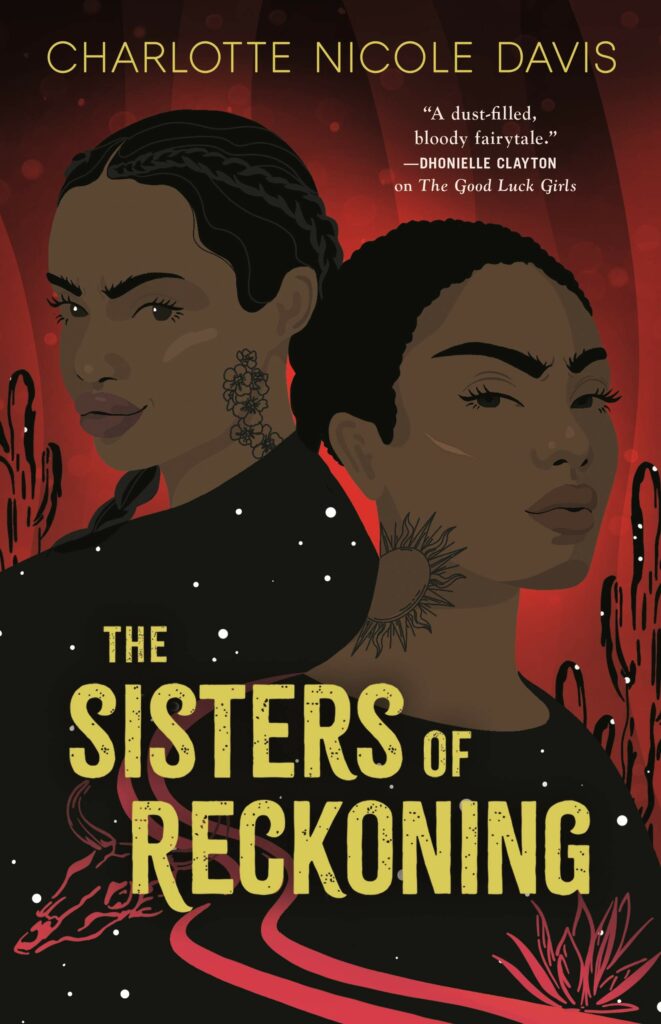 The Sisters of Reckoning by Charlotte Nicole Davis (August 2021)
The Good Luck Girls are free. Aster's sister and friends have new lives across the border in Ferron, while Aster remains in Arketta, helping more girls escape. But news of a new welcome house opening fills Aster with a need to do more than just help individual girls. And an unexpected reunion gives her an idea of how to do it. From there, grows a wildly ambitious plan to free all dustbloods, who live as prisoners to Arketta's landmasters and debt slavery.
When Clementine and the others return from Ferron, they become the heart of a vibrant group of fearless fighters, working to unite the various underclasses and convince them to join in the fight. Along the way, friendships will be forged, lives will be lost, and love will take root even in the harshest of circumstances, between the most unexpected of lovers.
But will Arketta's dustbloods finally come into power and freedom, or will the resistance just open them up to a new sort of danger?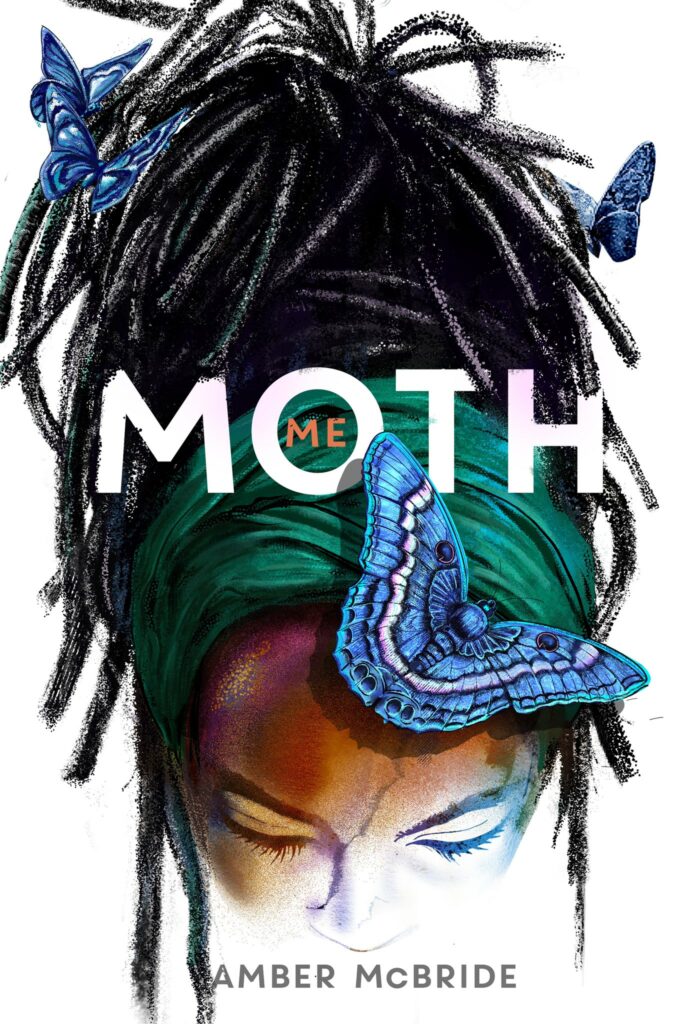 Me (Moth) by Amber McBride (August 2021)
Moth has lost her family in an accident. Though she lives with her aunt, she feels alone and uprooted.
Until she meets Sani, a boy who is also searching for his roots. If he knows more about where he comes from, maybe he'll be able to understand his ongoing depression. And if Moth can help him feel grounded, then perhaps she too will discover the history she carries in her bones.
Moth and Sani take a road trip that has them chasing ghosts and searching for ancestors. The way each moves forward is surprising, powerful, and unforgettable.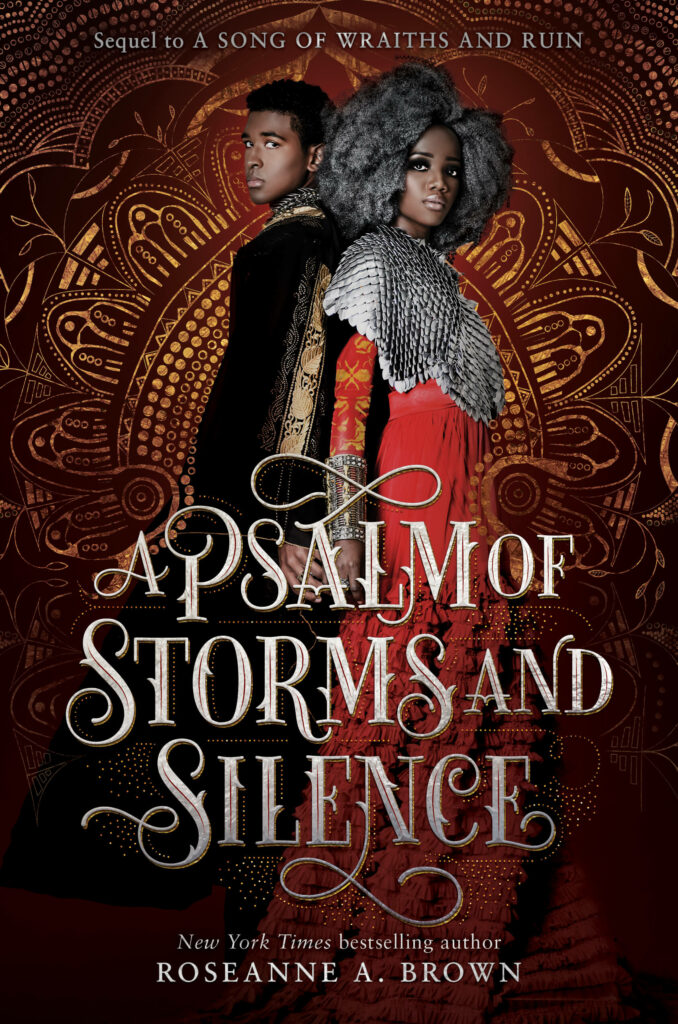 A Psalm of Storms and Silence by Roseanne A. Brown (August 2021)
Karina lost everything after a violent coup left her without her kingdom or her throne. Now the most wanted person in Sonande, her only hope of reclaiming what is rightfully hers lies in a divine power hidden in the long-lost city of her ancestors.
Meanwhile, the resurrection of Karina's sister has spiraled the world into chaos, with disaster after disaster threatening the hard-won peace Malik has found as Farid's apprentice. When they discover that Karina herself is the key to restoring balance, Malik must use his magic to lure her back to their side. But how do you regain the trust of someone you once tried to kill?
As the fabric holding Sonande together begins to tear, Malik and Karina once again find themselves torn between their duties and their desires. And when the fate of everything hangs on a single, horrifying choice, they each must decide what they value most—a power that could transform the world, or a love that could transform their lives.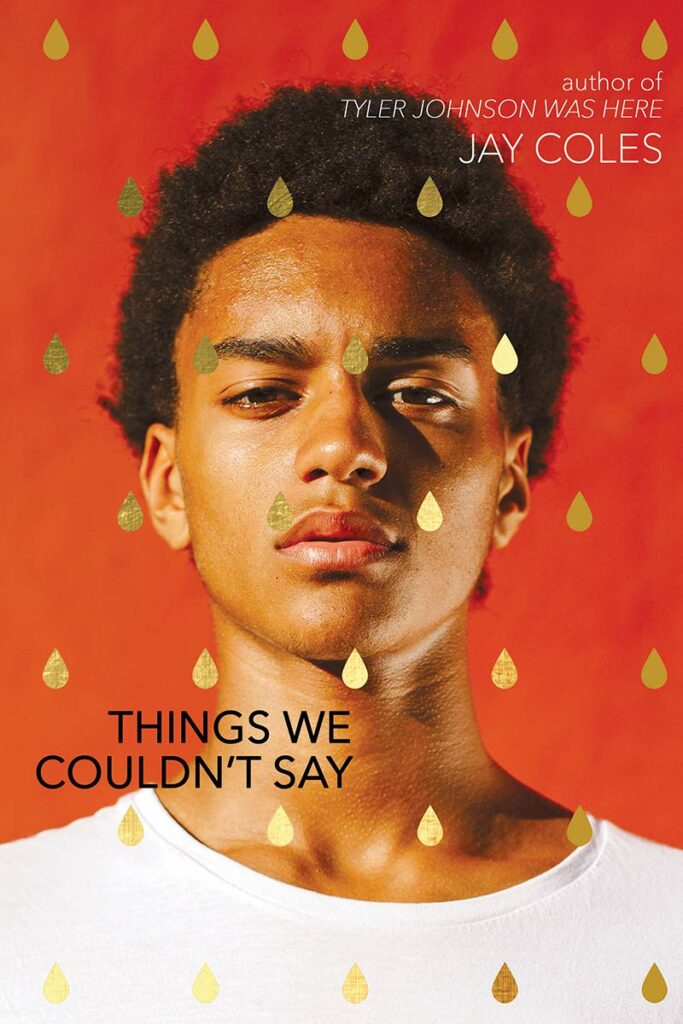 Things We Couldn't Say by Jay Coles (September 2021)
There's always been a hole in Gio's life. Not because he's into both guys and girls. Not because his father has some drinking issues. Not because his friends are always bringing him their drama. No, the hole in Gio's life takes the shape of his birth mom, who left Gio, his brother, and his father when Gio was nine years old. For eight years, he never heard a word from her . . . and now, just as he's started to get his life together, she's back.
It's hard for Gio to know what to do. Can he forgive her like she wants to be forgiven? Or should he tell her she lost her chance to be in his life? Complicating things further, Gio's started to hang out with David, a new guy on the basketball team. Are they friends? More than friends? At first, Gio's not sure . . . especially because he's not sure what he wants from anyone right now.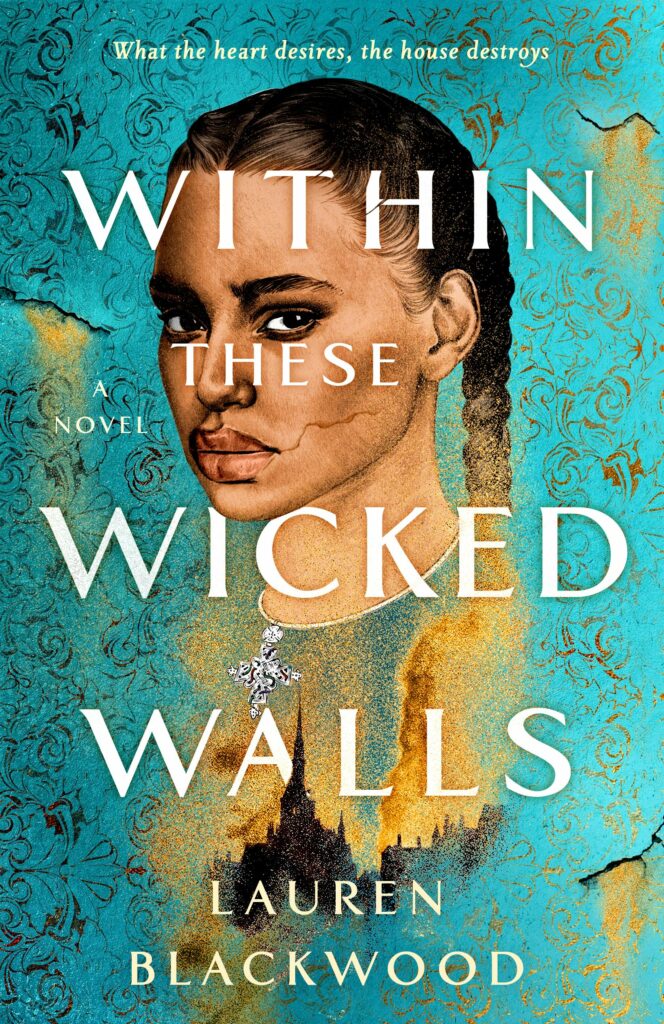 Within These Wicked Walls by Lauren Blackwood (November 2021)
Andromeda is a debtera—an exorcist hired to cleanse households of the Evil Eye. When a handsome young heir named Magnus Rochester reaches out to hire her, Andromeda quickly realizes this is a job like no other, with horrifying manifestations at every turn, and that Magnus is hiding far more than she has been trained for. Death is the most likely outcome if she stays, but leaving Magnus to live out his curse alone isn't an option. Evil may roam the castle's halls, but so does a burning desire.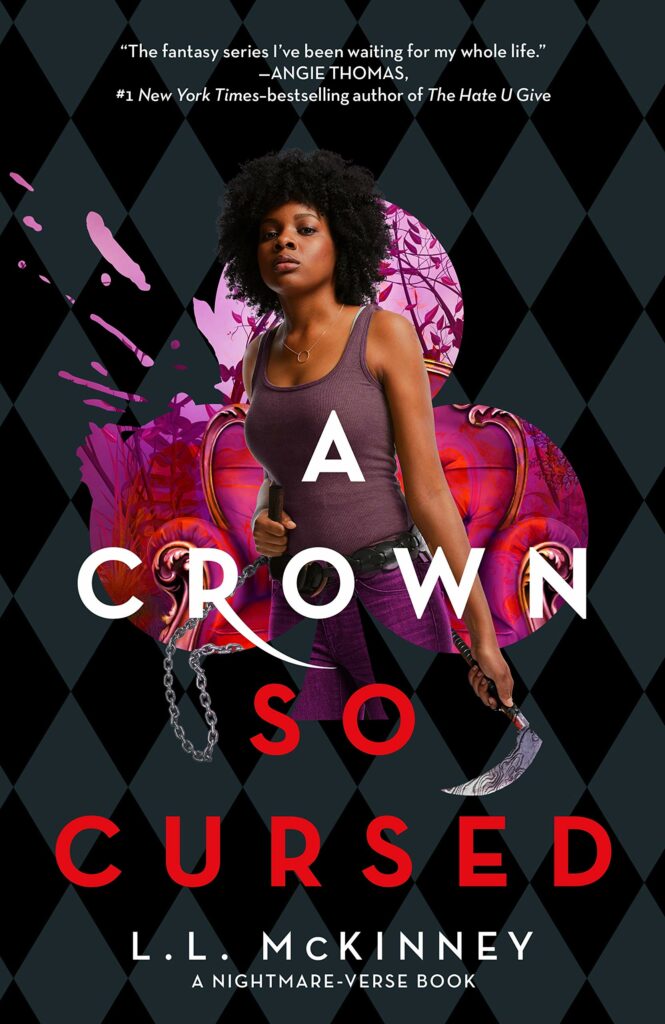 A Crown So Cursed by L.L. McKinney (November 2021)
In the third book in L.L. McKinney's Nightmare-Verse trilogy, Alice gets one last chance to save Wonderland from itself.
Alice and the gang are trying to recover from recent events—but members of her crew start having weird dreams. The same dreams. It seems the evil in Wonderland may not be as defeated as they thought—because someone's building an army of Nightmares to attack the mortal world. But before Alice jumps into battle, she discovers she has a personal connection to Wonderland, and she must face what it means for the fight ahead.