35+ YA books coming out in January 2021
Start 2021 on a reading high with these January YA releases
2021 has officially arrived and while we all hope it will treat the world with more kindness than its predecessor, the one thing we do know for certain is that the new year will be blessing our bookshelves with hundreds of incredible and exciting new YA books. And with these 35+ young adult titles releasing in January alone, we couldn't ask for a better way to start the new reading year.
---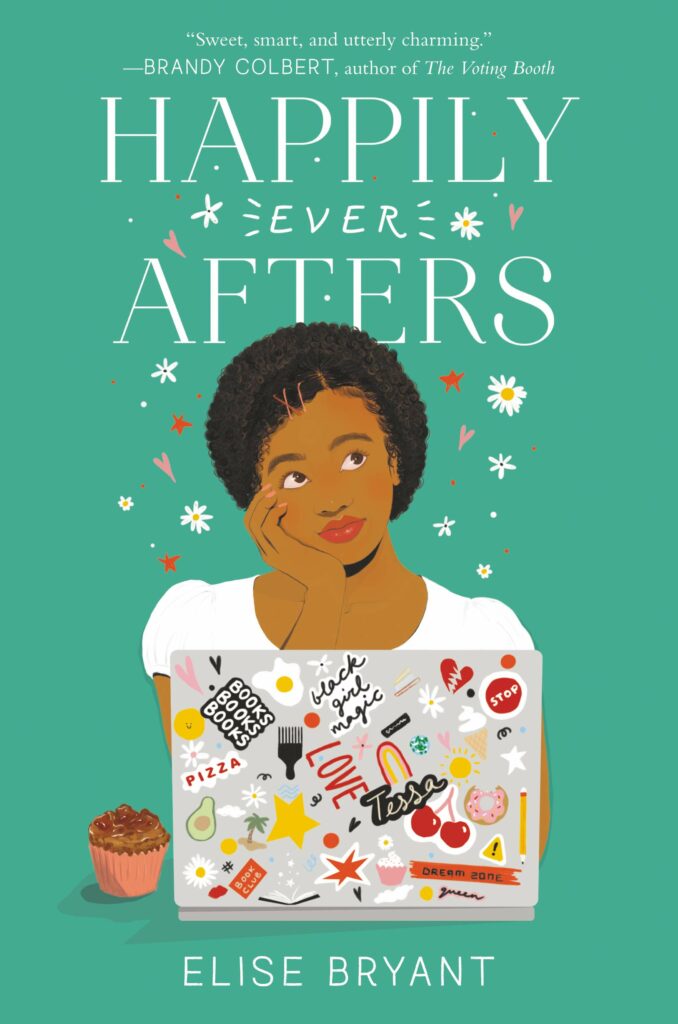 Happily Ever Afters by Elise Bryant (5th January)
Sixteen-year-old Tessa Johnson has never felt like the protagonist in her own life. She's rarely seen herself reflected in the pages of the romance novels she loves. The only place she's a true leading lady is in her own writing—in the swoony love stories she shares only with Caroline, her best friend and #1 devoted reader.
When Tessa is accepted into the creative writing program of a prestigious art school, she's excited to finally let her stories shine. But when she goes to her first workshop, the words are just…gone. Fortunately, Caroline has a solution: Tessa just needs to find some inspiration in a real-life love story of her own. And she's ready with a list of romance novel-inspired steps to a happily ever after. Nico, the brooding artist who looks like he walked out of one of Tessa's stories, is cast as the perfect Prince Charming.
But as Tessa checks off each item off Caroline's list, she gets further and further away from herself. She risks losing everything she cares about—including the surprising bond she develops with sweet Sam, who lives across the street. She's well on her way to having her own real-life love story, but is it the one she wants, after all?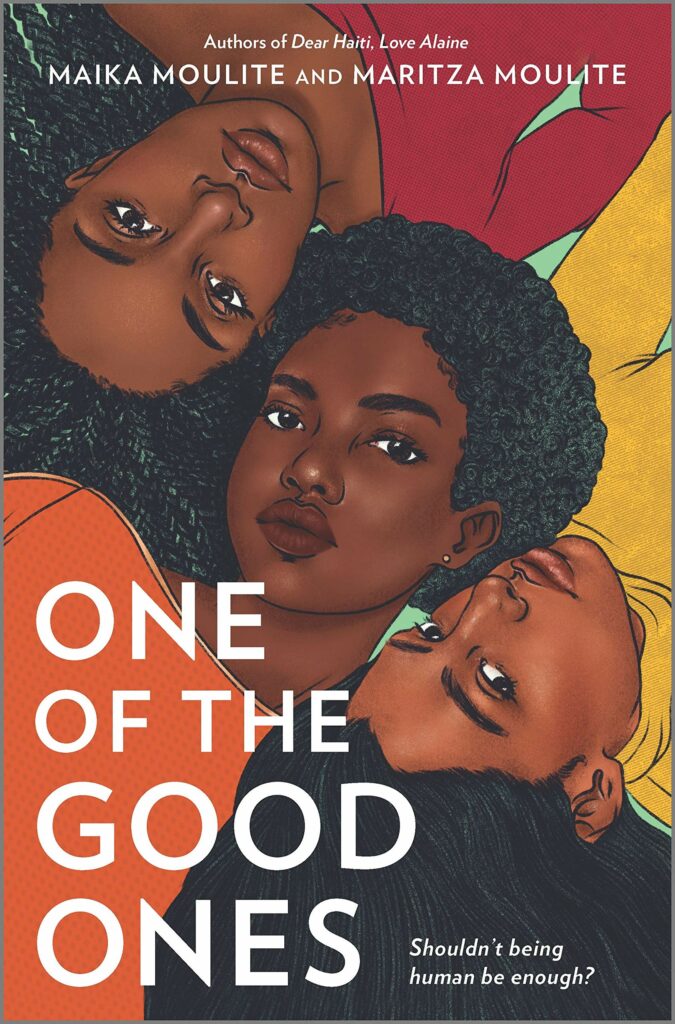 One of the Good Ones by Maika Moulite & Maritza Moulite (5th January)
When teen social activist and history buff Kezi Smith is killed under mysterious circumstances after attending a social justice rally, her devastated sister Happi and their family are left reeling in the aftermath. As Kezi becomes another immortalized victim in the fight against police brutality, Happi begins to question the idealized way her sister is remembered. Perfect. Angelic.
One of the good ones.
Even as the phrase rings wrong in her mind—why are only certain people deemed worthy to be missed?—Happi and her sister Genny embark on a journey to honor Kezi in their own way, using an heirloom copy of The Negro Motorist Green Book as their guide. But there's a twist to Kezi's story that no one could've ever expected—one that will change everything all over again.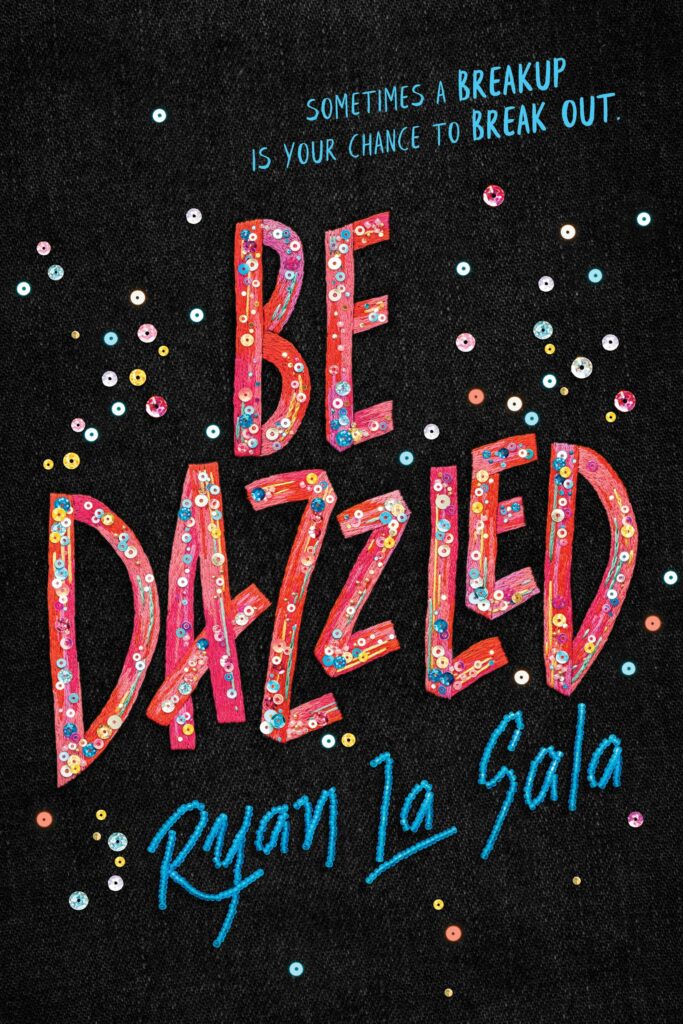 Be Dazzled by Ryan La Sala (5th January)
Raffy has a passion for bedazzling. Not just bedazzling, but sewing, stitching, draping, pattern making–for creation. He's always chosen his art over everything–and everyone–else and is determined to make his mark at this year's biggest cosplay competition. If he can wow there, it could lead to sponsorship, then art school, and finally earning real respect for his work. There's only one small problem… Raffy's ex-boyfriend, Luca, is his main competition.
Raffy tried to make it work with Luca. They almost made the perfect team last year after serendipitously meeting in the rhinestone aisle at the local craft store–or at least Raffy thought they did. But Luca's insecurities and Raffy's insistence on crafting perfection caused their relationship to crash and burn. Now, Raffy is after the perfect comeback, one that Luca can't ruin. But when Raffy is forced to partner with Luca on his most ambitious build yet, he'll have to juggle unresolved feelings for the boy who broke his heart, and his own intense self-doubt, to get everything he's ever wanted: choosing his art, his way.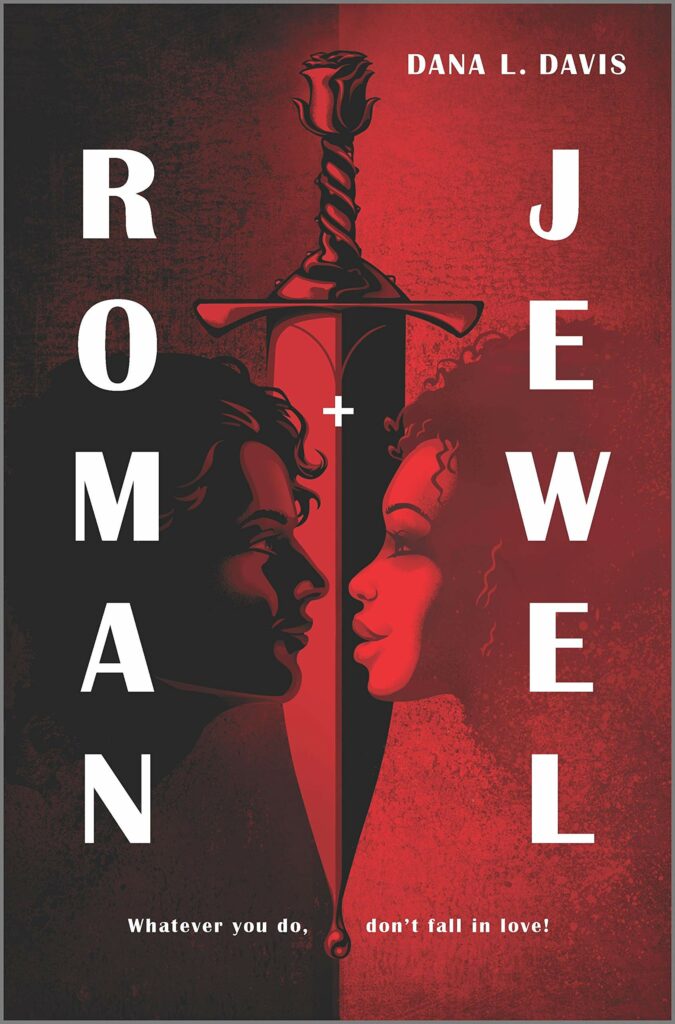 Roman & Jewel by Dana L. Davis (5th January)
Jerzie Jhames will do anything to land the lead role in Broadway's hottest new show, Roman and Jewel, a Romeo and Juliet inspired hip-hopera featuring a diverse cast and modern twists on the play. But her hopes are crushed when she learns mega-star Cinny won the lead…and Jerzie is her understudy.
Falling for male lead Zeppelin Reid is a terrible idea–especially once Jerzie learns Cinny wants him for herself. Star-crossed love always ends badly. But when a video of Jerzie and Zepp practicing goes viral and the entire world weighs in on who should play Jewel, Jerzie learns that while the price of fame is high, friendship, family, and love are priceless.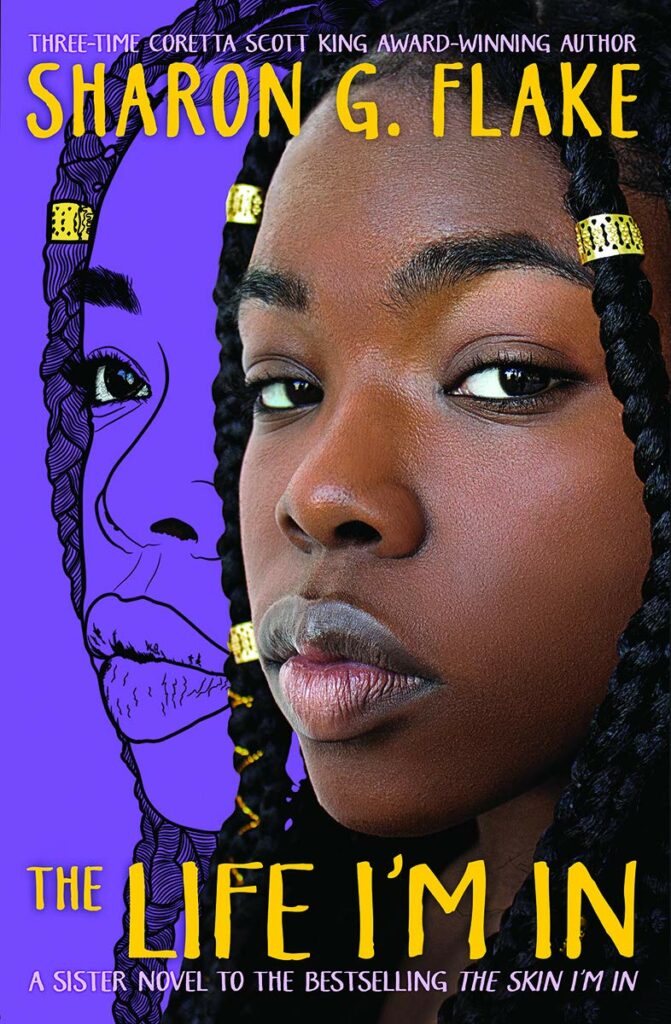 The Life I'm In by Sharon G. Flake (5th January)
In The Skin I'm In, readers saw into the life of Maleeka Madison, a teen who suffered from the ridicule she received because of her dark skin color. For decades fans have wanted to know the fate of the bully who made Maleeka's life miserable, Char.
Now in Sharon Flake's latest and unflinching novel, The Life I'm In, we follow Charlese Jones, who, with her raw, blistering voice speaks the truths many girls face, offering insight to some of the causes and conditions that make a bully. Turned out of the only home she has known, Char boards a bus to nowhere where she is lured into the dangerous web of human trafficking. Much is revealed behind the complex system of men who take advantage of vulnerable teens in the underbelly of society. While Char might be frightened, she remains strong and determined to bring herself and her fellow victims out of the dark and back into the light, reminding us why compassion is a powerful cure to the ills of the world.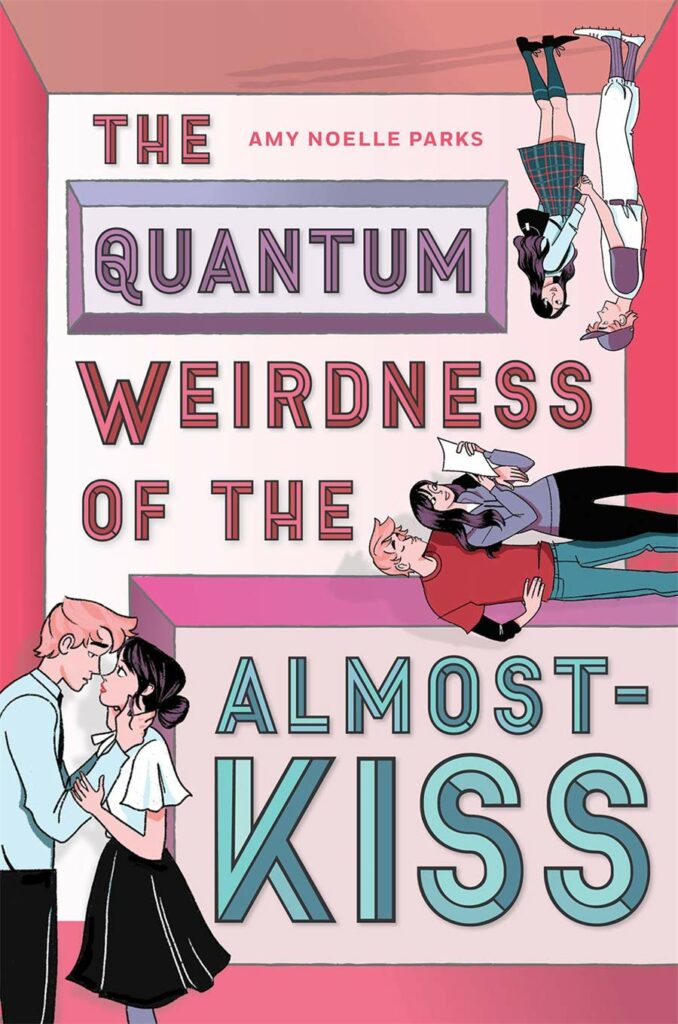 The Quantum Weirdness of the Almost-Kiss by Amy Noelle Parks (5th January)
Seventeen-year-old Evie Beckham has never been interested in dating. She's been fully occupied by her love of mathematics and her frequent battles with anxiety (and besides, she's always found the idea of kissing to be a little bit icky). But with the help of her best friend and her therapist, Evie's feeling braver. Maybe even brave enough to enter a prestigious physics competition and to say yes to the new boy who's been flirting with her.
Caleb Covic knows Evie isn't ready for romance but assumes that when she is, she will choose him. So Caleb is horrified when he is forced to witness Evie's meet cute with a floppy-haired, mathematically gifted transfer student. Because Caleb knows the girl never falls for the funny best friend when there's a mysterious stranger around, he decides to use an online forum to capture Evie's interest. Now, he's got Evie wondering if it's possible to fall in love with a boy she's never met.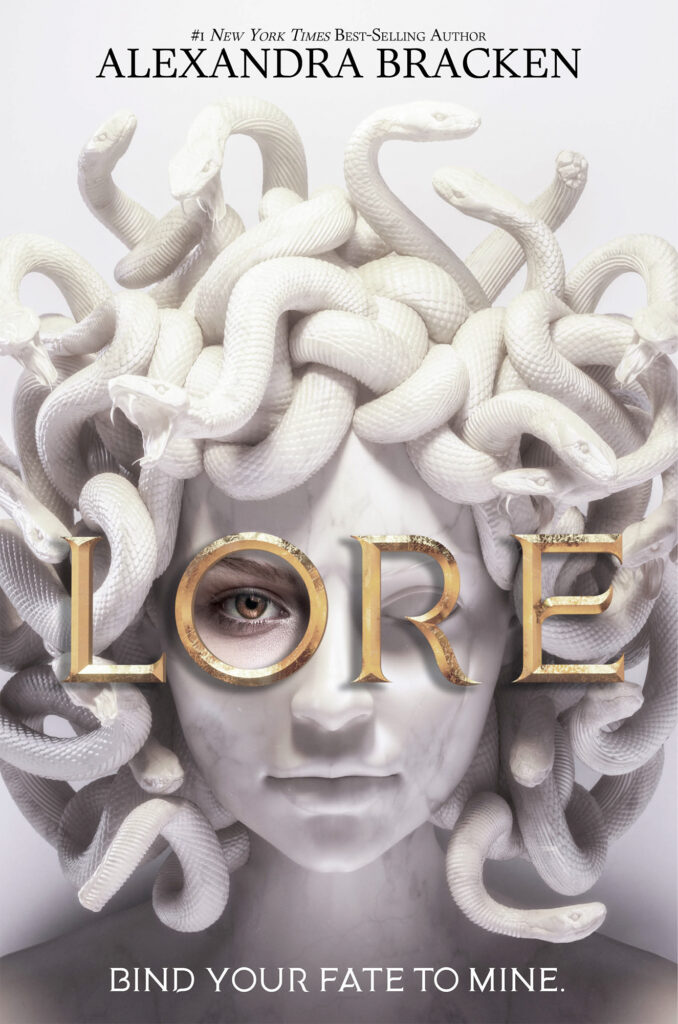 Lore by Alexandra Bracken (5th January)
Every seven years, the Agon begins. As punishment for a past rebellion, nine Greek gods are forced to walk the earth as mortals, hunted by the descendants of ancient bloodlines, all eager to kill a god and seize their divine power and immortality.
Long ago, Lore Perseous fled that brutal world in the wake of her family's sadistic murder by a rival line, turning her back on the hunt's promises of eternal glory. For years she's pushed away any thought of revenge against the man–now a god–responsible for their deaths.
Yet as the next hunt dawns over New York City, two participants seek out her help: Castor, a childhood friend of Lore believed long dead, and a gravely wounded Athena, among the last of the original gods.
The goddess offers an alliance against their mutual enemy and, at last, a way for Lore to leave the Agon behind forever. But Lore's decision to bind her fate to Athena's and rejoin the hunt will come at a deadly cost–and still may not be enough to stop the rise of a new god with the power to bring humanity to its knees.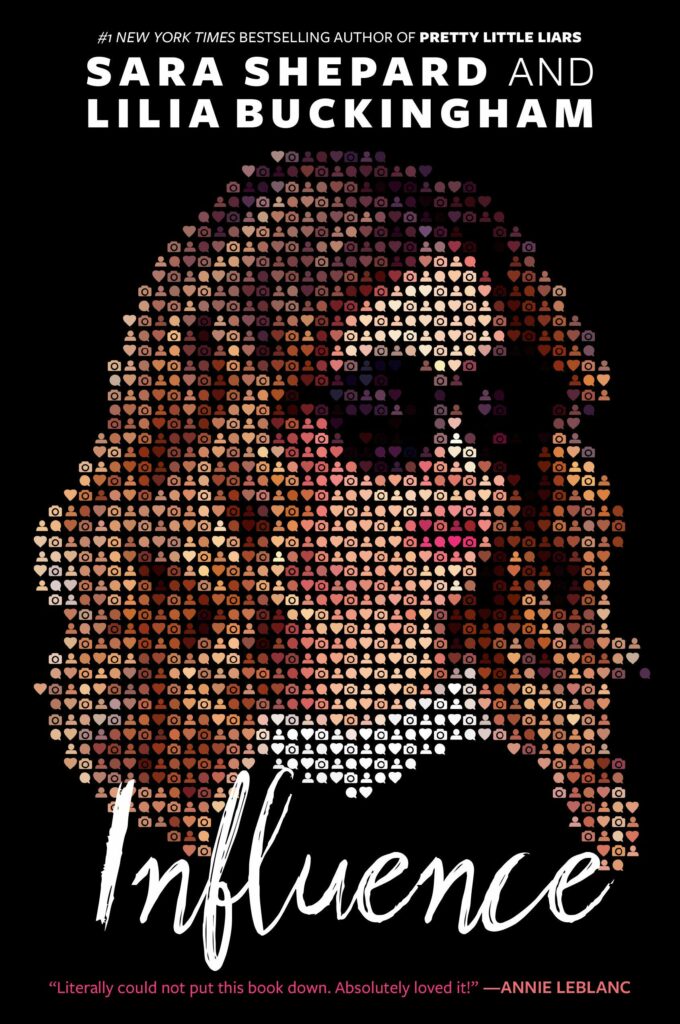 Influence by Sara Shepard & Lilia Buckingham (5th January)
After a video she makes goes viral, everyone knows Delilah Rollins. And now that she's in LA, Delilah's standing on the edge of something incredible. Everything is going to change. She has no idea how much.
Jasmine Walters-Diaz grew up in the spotlight. A child star turned media darling, the posts of her in her classic Lulu C. rainbow skirt practically break the Internet. But if the world knew who Jasmine really was, her perfect life? Canceled.
Fiona Jacobs is so funny–the kind of girl for whom a crowd parts–no wonder she's always smiling! But on the inside? The girl's a hot mess. And when someone comes out of the shadows with a secret from her past, it's one that won't just embarrass Fiona: it will ruin her.
Who wouldn't want to be Scarlet Leigh? Just look at her Instagram. Scarlet isn't just styled to perfection: she is perfection. Scarlet has a gorgeous, famous boyfriend named Jack and there's a whole fanbase about their ship. To everyone watching online, their lives seem perfect . . . but are they really? The sun is hot in California . . . and someone's going to get burned.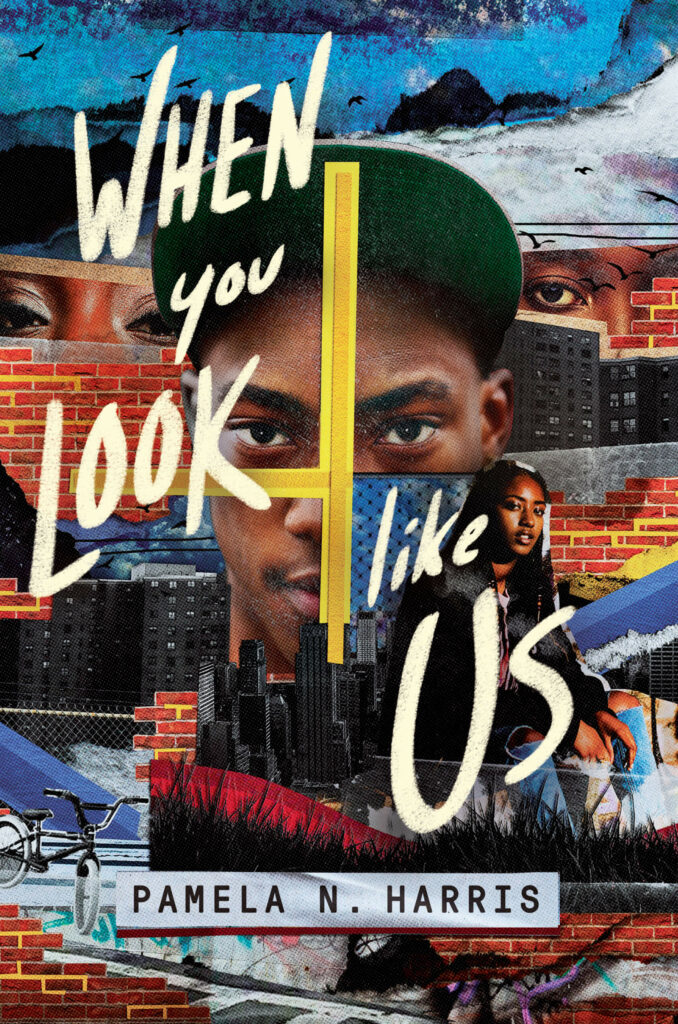 When You Look Like Us by Pamela N. Harris (5th January)
When you look like us—brown skin, brown eyes, black braids or fades—people think you're trouble. No one looks twice at a missing black girl from the projects because she must've brought whatever happened to her upon herself. I, Jay Murphy, can admit that, for a minute, I thought my sister, Nicole, got too caught up with her boyfriend—a drug dealer—and his friends. But she's been gone too long now.
If I hadn't hung up on her that night, she'd be spending time with our grandma. If I was a better brother, she'd be finishing senior year instead of being another name on a missing persons list. It's time to step up and do what the Newport News police department won't. Nic, I'm bringing you home.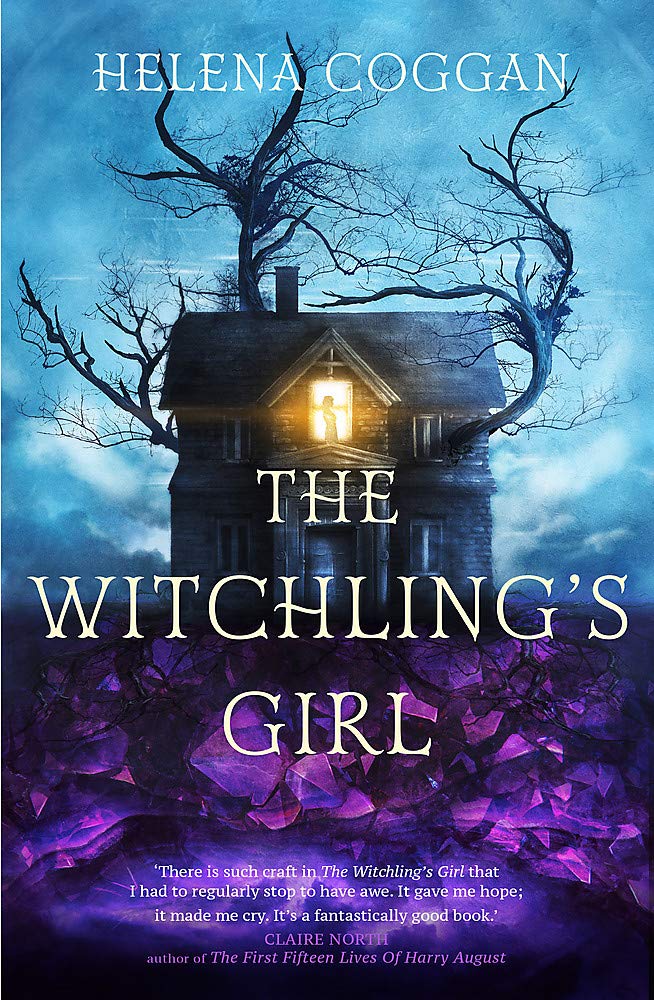 The Witchling's Girl by Helena Coggan (7th January)
In a quiet street far from the river, with an ancient tree growing through its walls and floors, is the House of the Dead. There lives the witchling: healer, midwife and conduit between the world of the living and the world below. A witchling must give up her family and friends and spend her life alone, tending to the sick and carrying the dead down dark tunnels to the underworld.
Haley was born with the gift of death-magic, and at the age of seven her mother abandons her to the witchling to be raised as her successor. But as Haley grows older and learns her craft – as invading armies pass through her town, people are born and die on her floor, and loyalties shift and dissolve around her – she finds it harder and harder to keep her vows and be the perfect and impassive healer. But if she can't, it will be her downfall – and that of everyone she's not supposed to love…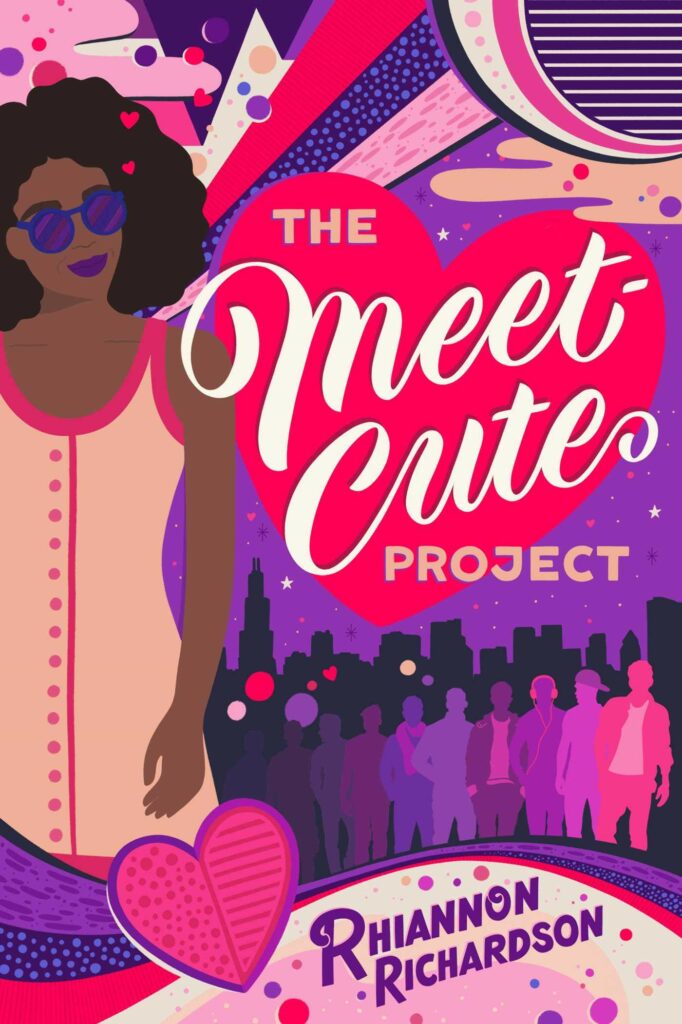 The Meet-Cute Project by Rhiannon Richardson (12th January)
Mia's friends love rom-coms. Mia hates them. They're silly, contrived, and not at all realistic. Besides, there are more important things to worry about—like how to handle living with her bridezilla sister, Sam, who's never appreciated Mia, and surviving junior year juggling every school club offered and acing all of her classes.
So when Mia is tasked with finding a date to her sister's wedding, her options are practically nonexistent.
Mia's friends, however, have an idea. It's a little crazy, a little out there, and a lot inspired by the movies they love that Mia begrudgingly watches too. Mia just needs a meet-cute.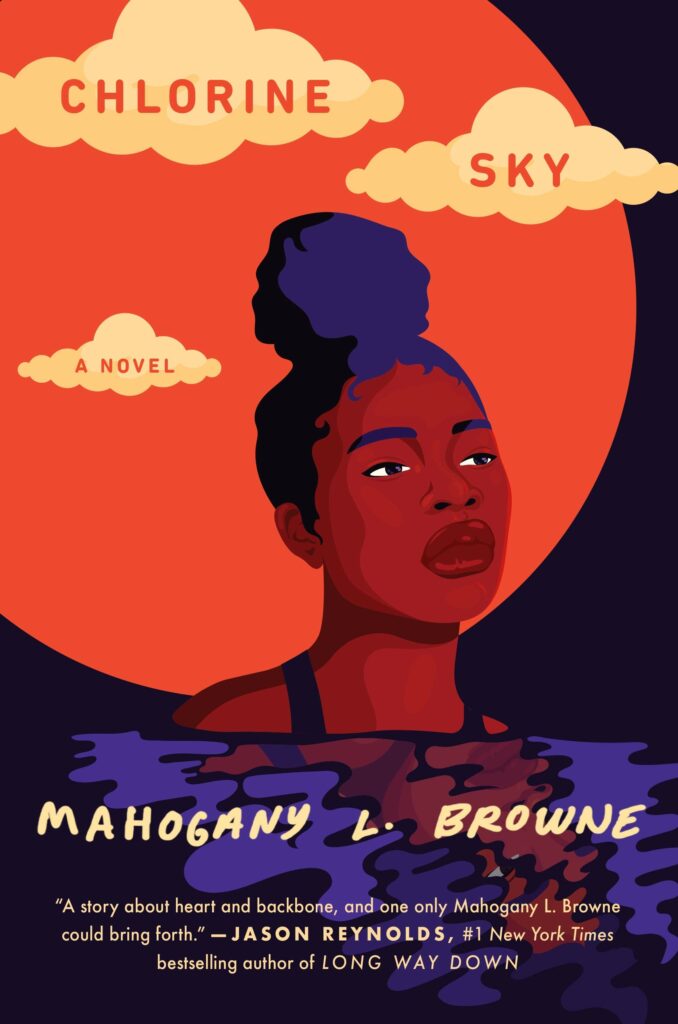 Chlorine Sky by Mahogany L. Browne (12th January)
She looks me hard in my eyes
& my knees lock into tree trunks
My eyes don't dance like my heartbeat racing
They stare straight back hot daggers.
I remember things will never be the same.
I remember things.
With gritty and heartbreaking honesty, Mahogany L. Browne delivers a novel-in-verse about broken promises, fast rumors, and when growing up means growing apart from your best friend.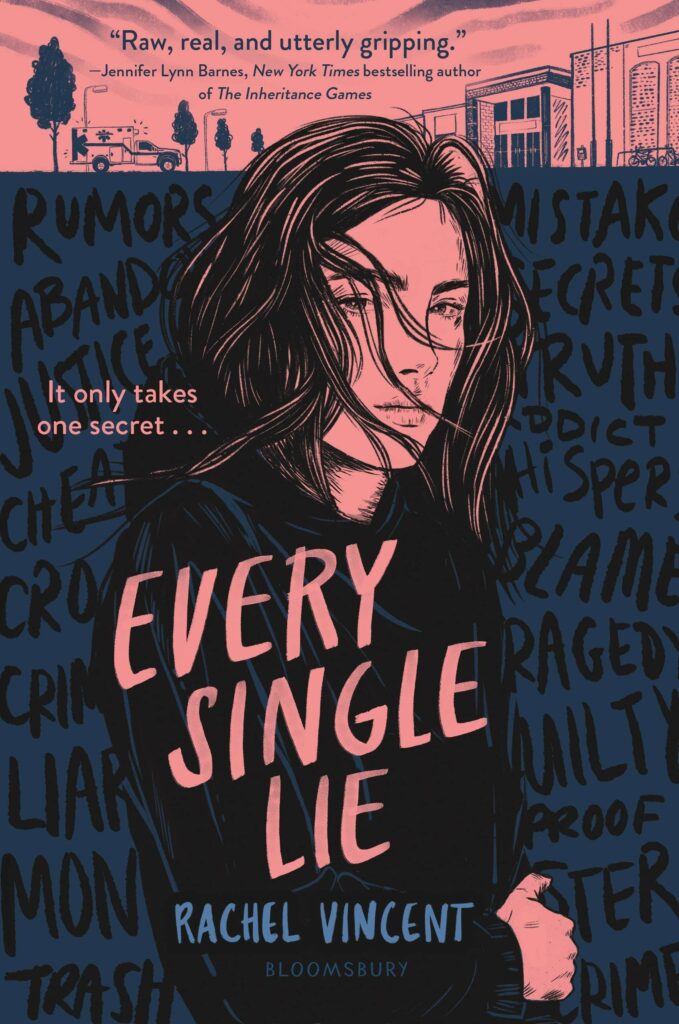 Every Single Lie by Rachel Vincent (12th January)
Nobody in Beckett's life seems to be telling the whole story. Her boyfriend Jake keeps hiding texts and might be cheating on her. Her father lied about losing his job before his shocking death. And everyone in school seems to be whispering about her and her family behind her back.
But none of that compares to the day Beckett finds the body of a newborn baby in a gym bag-Jake's gym bag -on the floor of her high school locker room. As word leaks out, rumors that Beckett's the mother take off like wildfire in a town all too ready to believe the worst of her. And as the police investigation unfolds, she discovers that everyone has a secret to hide and the truth could alter everything she thought she knew.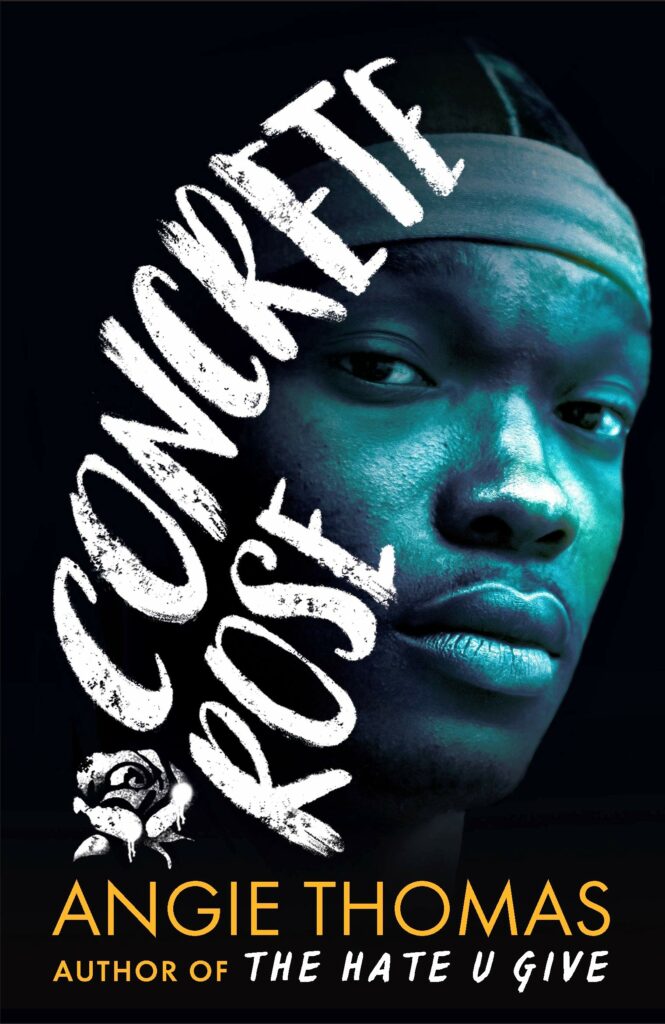 Concrete Rose by Angie Thomas (12th January)
If there's one thing seventeen-year-old Maverick Carter knows, it's that a real man takes care of his family. As the son of a former gang legend, Mav does that the only way he knows how: dealing for the King Lords. With this money he can help his mom, who works two jobs while his dad's in prison.
Life's not perfect, but with a fly girlfriend and a cousin who always has his back, Mav's got everything under control.
Until, that is, Maverick finds out he's a father.
Suddenly he has a baby, Seven, who depends on him for everything. But it's not so easy to sling dope, finish school, and raise a child. So when he's offered the chance to go straight, he takes it. In a world where he's expected to amount to nothing, maybe Mav can prove he's different.
When King Lord blood runs through your veins, though, you can't just walk away. Loyalty, revenge, and responsibility threaten to tear Mav apart, especially after the brutal murder of a loved one. He'll have to figure out for himself what it really means to be a man.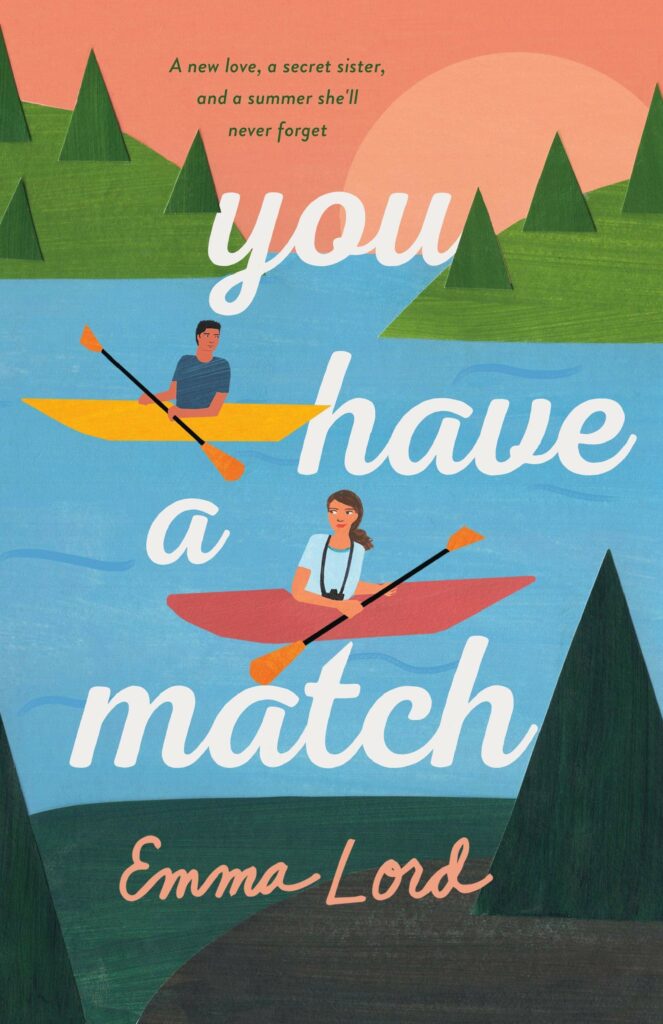 You Have a Match by Emma Lord (12th January)
When Abby signs up for a DNA service, it's mainly to give her friend and secret love interest, Leo, a nudge. After all, she knows who she is already: Avid photographer. Injury-prone tree climber. Best friend to Leo and Connie…although ever since the B.E.I. (Big Embarrassing Incident) with Leo, things have been awkward on that front.
But she didn't know she's a younger sister.
When the DNA service reveals Abby has a secret sister, shimmery-haired Instagram star Savannah Tully, it's hard to believe they're from the same planet, never mind the same parents—especially considering Savannah, queen of green smoothies, is only a year and a half older than Abby herself.
The logical course of action? Meet up at summer camp (obviously) and figure out why Abby's parents gave Savvy up for adoption. But there are complications: Savvy is a rigid rule-follower and total narc. Leo is the camp's co-chef, putting Abby's growing feelings for him on blast. And her parents have a secret that threatens to unravel everything. But part of life is showing up, leaning in, and learning to fit all your awkward pieces together. Because sometimes, the hardest things can also be the best ones.
Angel of Greenwood by Randi Pink (12th January)
Seventeen-year-old Isaiah Wilson is, on the surface, a town troublemaker, but is hiding that he is an avid reader and secret poet, never leaving home without his journal. A passionate follower of WEB. Du Bois, he believes that black people should rise up to claim their place as equals.
Sixteen-year-old Angel Hill is a loner, mostly disregarded by her peers as a goody-goody. Her father is dying, and her family's financial situation is in turmoil. Also, as a loyal follower of Booker T. Washington, she believes, through education and tolerance, that black people should rise slowly and without forced conflict.
Though they've attended the same schools, Isaiah never noticed Angel as anything but a dorky, Bible toting church girl. Then their English teacher offers them a job on her mobile library, a three-wheel, two-seater bike. Angel can't turn down the money and Isaiah is soon eager to be in such close quarters with Angel every afternoon. But life changes on May 31, 1921 when a vicious white mob storms the community of Greenwood, leaving the town destroyed and thousands of residents displaced. Only then, Isaiah, Angel, and their peers realize who their real enemies are.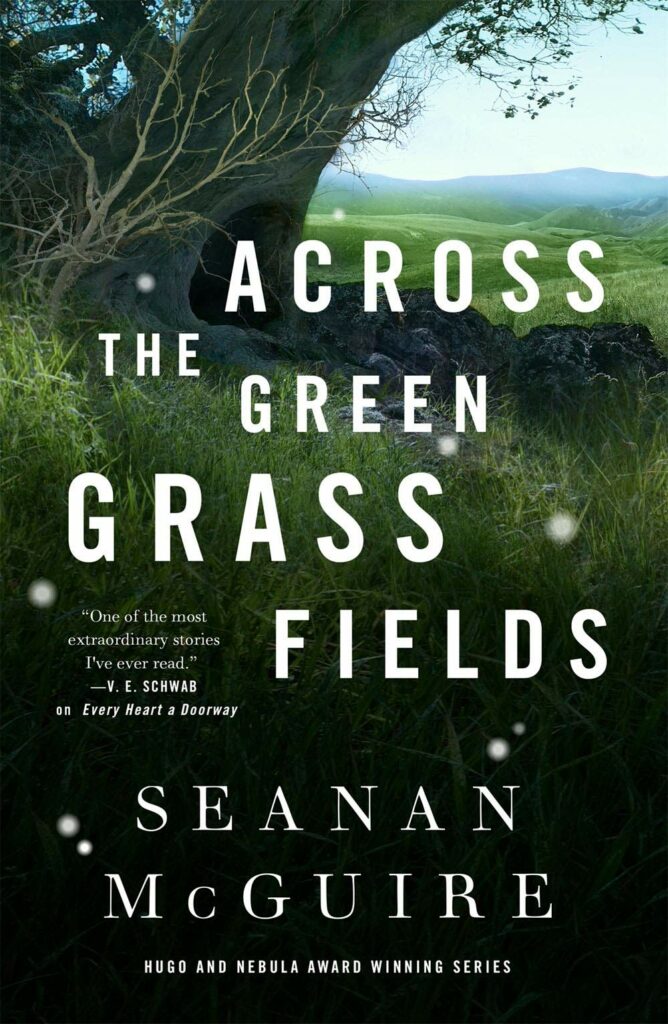 Across the Green Grass Fields by Seanan McGuire (12th January)
Regan loves, and is loved, though her school-friend situation has become complicated, of late.
When she suddenly finds herself thrust through a doorway that asks her to "Be Sure" before swallowing her whole, Regan must learn to live in a world filled with centaurs, kelpies, and other magical equines―a world that expects its human visitors to step up and be heroes.
But after embracing her time with the herd, Regan discovers that not all forms of heroism are equal, and not all quests are as they seem…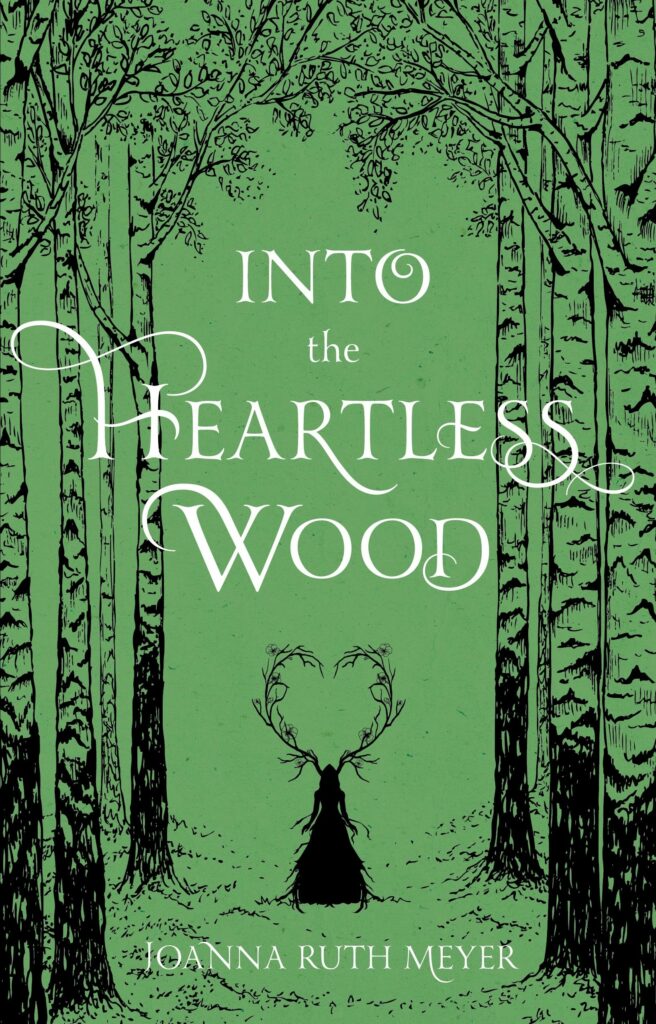 Into the Heartless Woods by Joanna Ruth Meyer (12th January)
The forest is a dangerous place, where siren song lures men and women to their deaths. For centuries, a witch has harvested souls to feed the heartless tree, using its power to grow her domain.
When Owen Merrick is lured into the witch's wood, one of her tree-siren daughters, Seren, saves his life instead of ending it. Every night, he climbs over the garden wall to see her, and every night her longing to become human deepens. But a shift in the stars foretells a dangerous curse, and Seren's quest to become human will lead them into an ancient war raging between the witch and the king who is trying to stop her.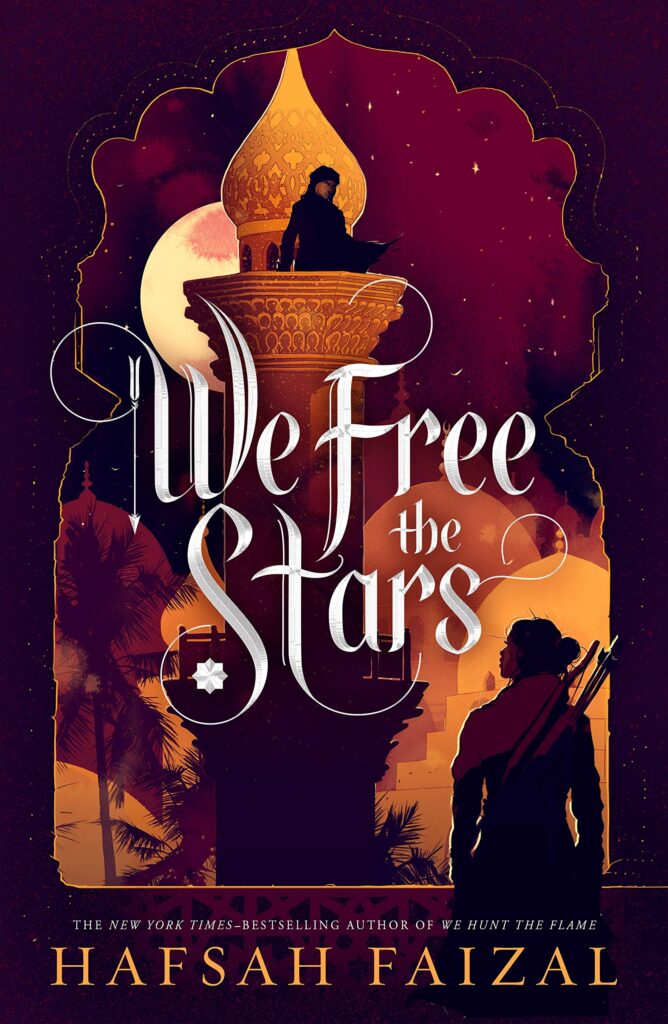 We Free the Stars by Hafsah Faizal (19th January)
The battle on Sharr is over. The dark forest has fallen. Altair may be captive, but Zafira, Nasir, and Kifah are bound for Sultan's Keep, determined to finish the plan he set in motion: restoring the hearts of the Sisters of Old to the minarets of each caliphate, and finally returning magic to all of Arawiya. But they are low on resources and allies alike, and the kingdom teems with fear of the Lion of the Night's return.
As the zumra plots to overthrow the kingdom's darkest threat, Nasir fights to command the magic in his blood. He must learn to hone his power into a weapon, to wield not only against the Lion but against his father, trapped under the Lion's control. Zafira battles a very different darkness festering in her through her bond with the Jawarat—a darkness that hums with voices, pushing her to the brink of her sanity and to the edge of a chaos she dare not unleash. In spite of the darkness enclosing ever faster, Nasir and Zafira find themselves falling into a love they can't stand to lose…but time is running out to achieve their ends, and if order is to be restored, drastic sacrifices will have to be made.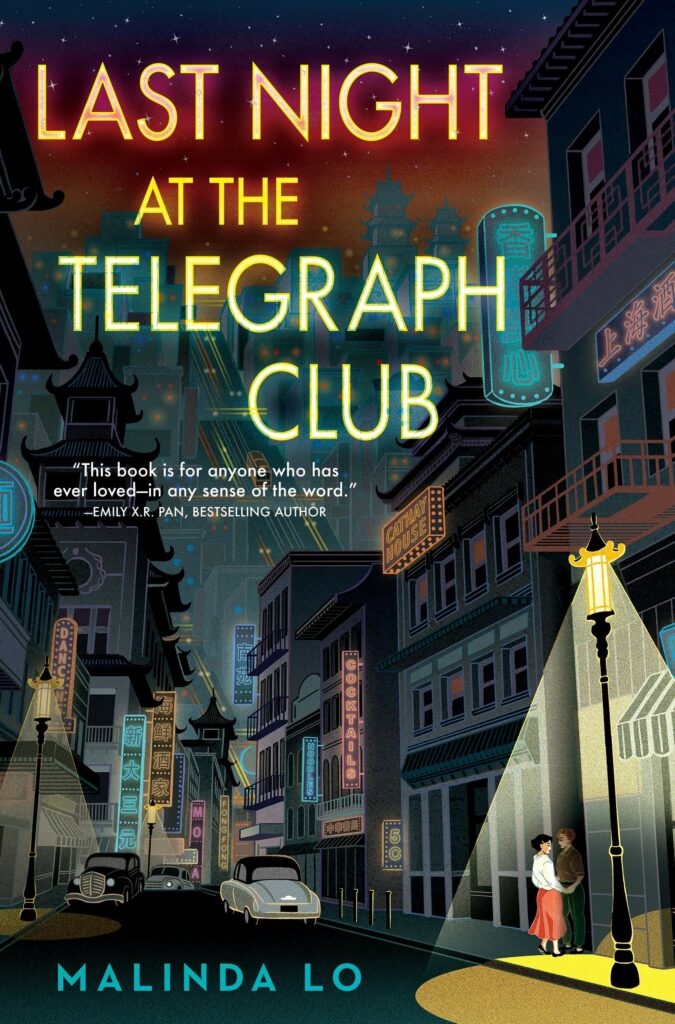 Last Night at the Telegraph Club by Malinda Lo (19th January)
Seventeen-year-old Lily Hu can't remember exactly when the question took root, but the answer was in full bloom the moment she and Kathleen Miller walked under the flashing neon sign of a lesbian bar called the Telegraph Club.
America in 1954 is not a safe place for two girls to fall in love, especially not in Chinatown. Red-Scare paranoia threatens everyone, including Chinese Americans like Lily. With deportation looming over her father—despite his hard-won citizenship—Lily and Kath risk everything to let their love see the light of day.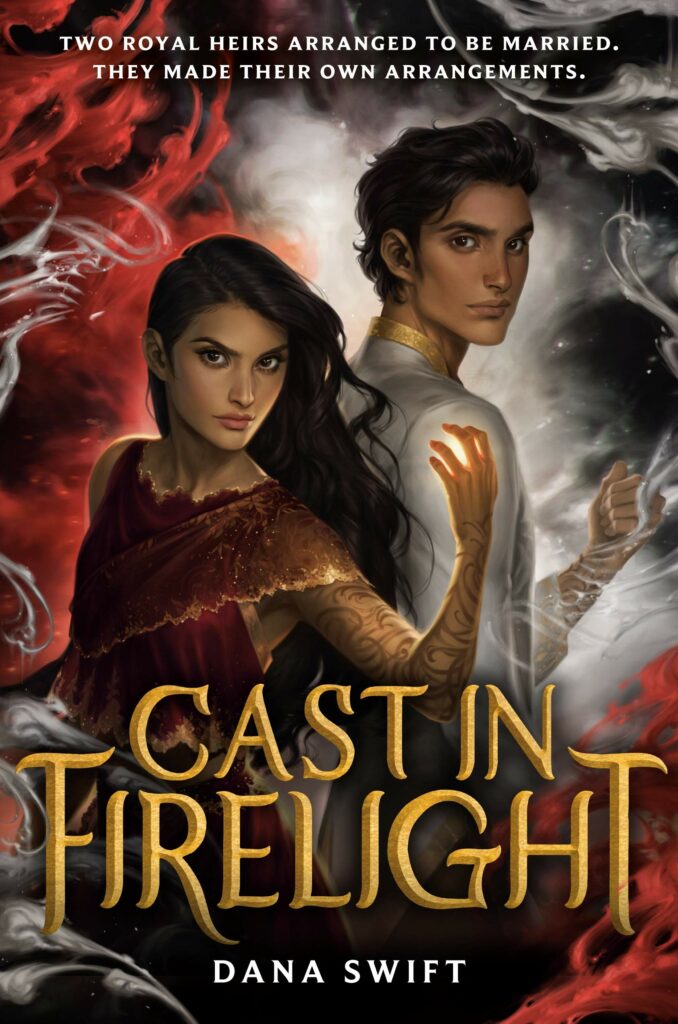 Cast in Firelight by Dana Swift (19th January)
Adraa is the royal heir of Belwar, a talented witch on the cusp of taking her royal ceremony test, and a girl who just wants to prove her worth to her people.
Jatin is the royal heir to Naupure, a competitive wizard who's mastered all nine colors of magic, and a boy anxious to return home for the first time since he was a child.
Together, their arranged marriage will unite two of Wickery's most powerful kingdoms. But after years of rivalry from afar, Adraa and Jatin only agree on one thing: their reunion will be anything but sweet. Only, destiny has other plans and with the criminal underbelly of Belwar suddenly making a move for control, their paths cross…and neither realizes who the other is, adopting separate secret identities instead.
Between dodging deathly spells and keeping their true selves hidden, the pair must learn to put their trust in the other if either is to uncover the real threat. Now Wickery's fate is in the hands of rivals..? Fiancées..? Partners..? Whatever they are, it's complicated and bound for greatness or destruction.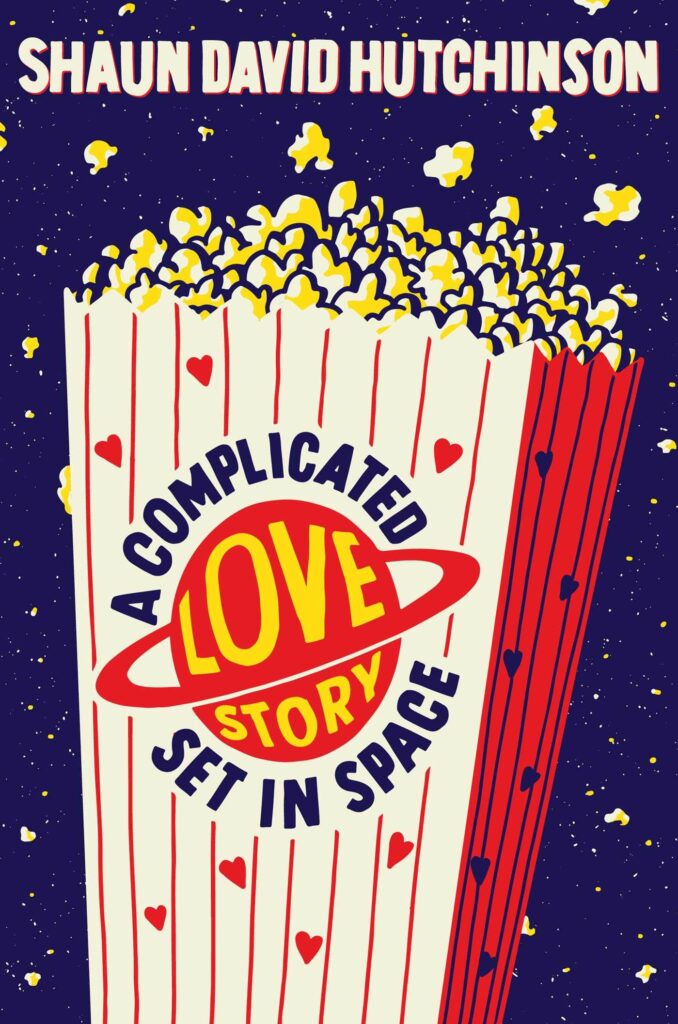 A Complicated Love Story Set in Space by Shaun David Hutchinson (19th January)
When Noa closes his eyes on Earth and wakes up on a spaceship called Qriosity just as it's about to explode, he's pretty sure things can't get much weirder. Boy is he wrong.
Trapped aboard Qriosity are also DJ and Jenny, neither of whom remember how they got onboard the ship. Together, the three face all the dangers of space, along with murder, aliens, a school dance, and one really, really bad day. But none of this can prepare Noa for the biggest challenge—falling in love. And as Noa's feelings for DJ deepen, he has to contend not just with the challenges of the present, but also with his memories of the past.
However, nothing is what it seems on Qriosity, and the truth will upend all of their lives forever. Love is complicated enough without also trying to stay alive.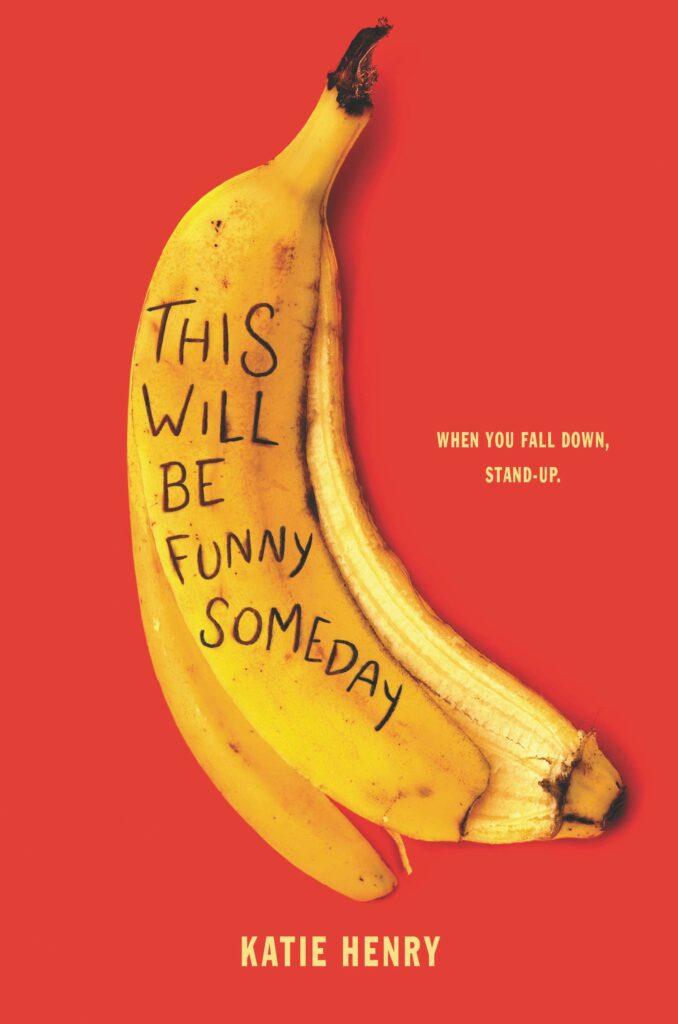 This Will Be Funny Someday by Katie Henry (19th January)
Sixteen-year-old Izzy is used to keeping her thoughts to herself—in school, where her boyfriend does the talking for her, and at home, where it's impossible to compete with her older siblings and high-powered parents—but when she accidentally walks into a stand-up comedy club and performs, the experience is surprisingly cathartic. After the show, she meets Mo, an aspiring comic who's everything Izzy's not: bold, confident, comfortable in her skin. Mo invites Izzy to join her group of friends and introduces her to the Chicago open mic scene.
The only problem? Her new friends are college students—and Izzy tells them she's one, too. Now Izzy, the dutiful daughter and model student, is sneaking out to perform stand-up with her comedy friends, and she can hardly remember all the lies she's telling to keep her two lives separate.
Her controlling boyfriend is getting suspicious, and her former best friend knows there's something going on. But Izzy loves comedy and this newfound freedom. As her two parallel lives collide—in the most hilarious of ways—Izzy must choose to either hide what she really wants and who she really is or, finally, truly stand up for herself.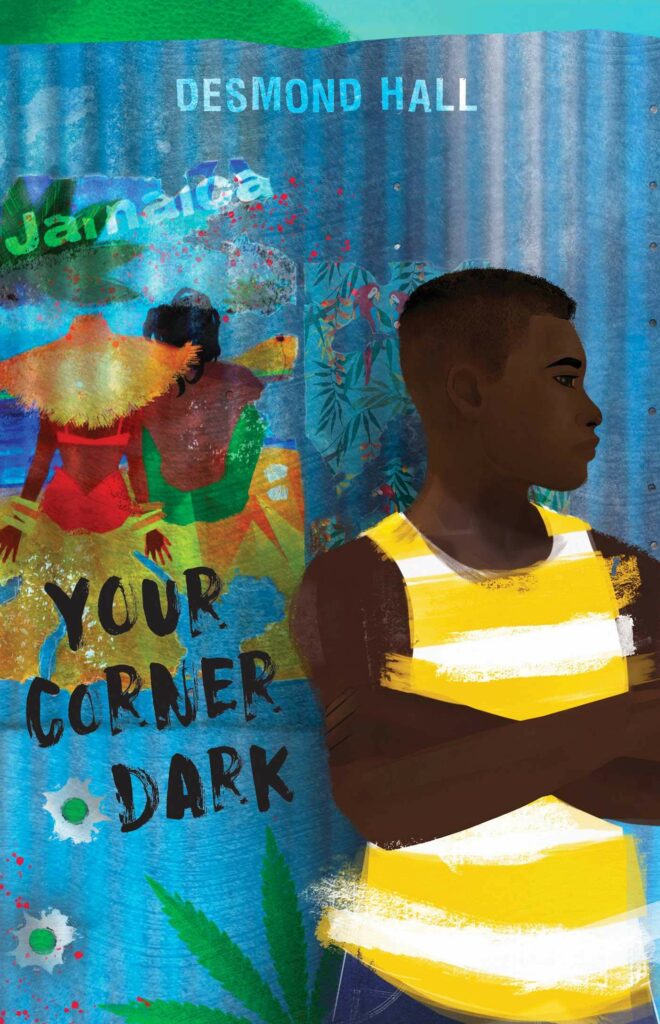 Your Corner Dark by Desmond Hall (19th January)
Things can change in a second:
The second Frankie Green gets that scholarship letter, he has his ticket out of Jamaica.
The second his longtime crush, Leah, asks him on a date, he's in trouble.
The second his father gets shot, suddenly nothing else matters.
And the second Frankie joins his uncle's gang in exchange for paying for his father's medical bills, there's no going back…or is there?
As Frankie does things he never thought he'd be capable of, he's forced to confront the truth of the family and future he was born into—and the ones he wants to build for himself.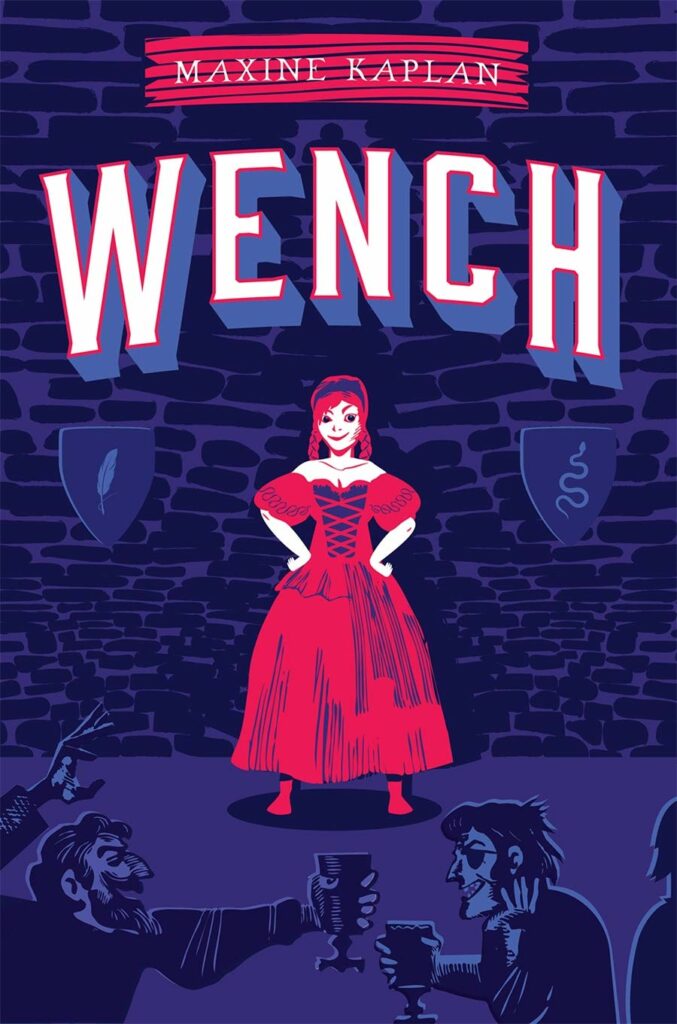 Wench by Maxine Kaplan (19th January)
Tanya has worked at her tavern since she was able to see over the bar. She broke up her first fight at 11. By the time she was a teenager she knew everything about the place, and she could run it with her eyes closed. She'd never let anyone—whether it be a drunkard or a captain of the queen's guard—take advantage of her. But when her guardian dies, she might lose it all: the bar, her home, her purpose in life. So she heads out on a quest to petition the queen to keep the tavern in her name—dodging unscrupulous guards, a band of thieves, and a powerful, enchanted feather that seems drawn to her. Fast-paced, magical, and unapologetically feminist, Wench is epic fantasy like you've never seen it before.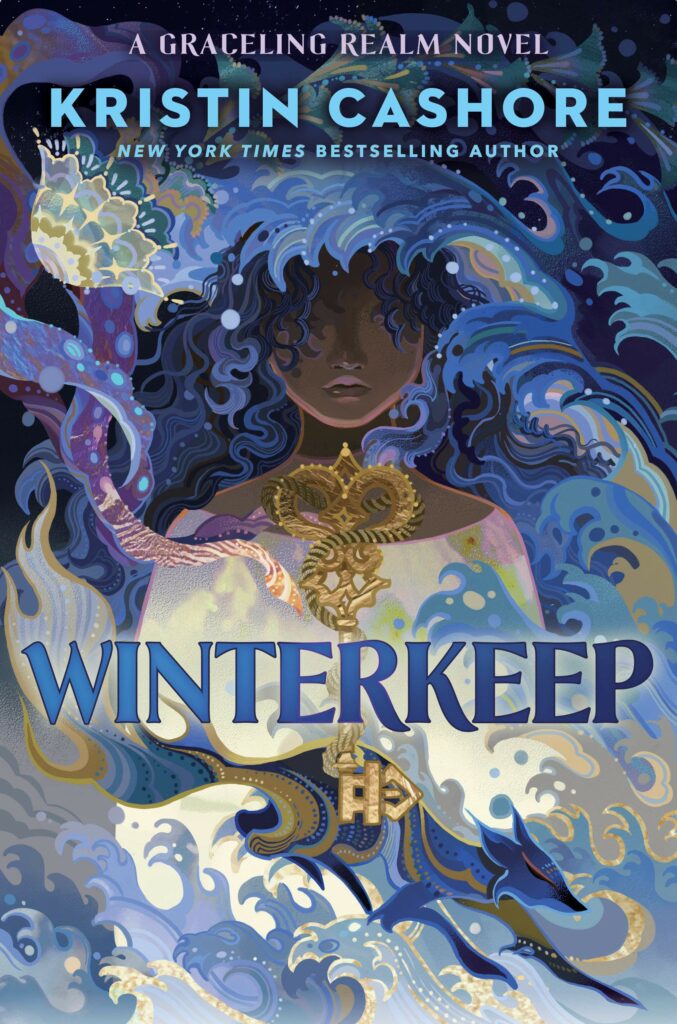 Winterkeep by Kristin Cashore (19th January)
Four years after Bitterblue left off, a new land has been discovered to the east: Torla; and the closest nation to Monsea is Winterkeep. Winterkeep is a land of miracles, a democratic republic run by people who like each other, where people speak to telepathic sea creatures, adopt telepathic foxes as pets, and fly across the sky in ships attached to balloons. But when Bitterblue's envoys to Winterkeep drown under suspicious circumstances, she and Giddon and her half sister, Hava, set off to discover the truth–putting both Bitterblue's life and Giddon's heart to the test when Bitterbue is kidnapped. Giddon believes she has drowned, leaving him and Hava to solve the mystery of what's wrong in Winterkeep.
Lovisa Cavenda is the teenage daughter of a powerful Scholar and Industrialist (the opposing governing parties) with a fire inside her that is always hungry, always just nearly about to make something happen. She is the key to everything, but only if she can figure out what's going on before anyone else, and only if she's willing to transcend the person she's been all her life.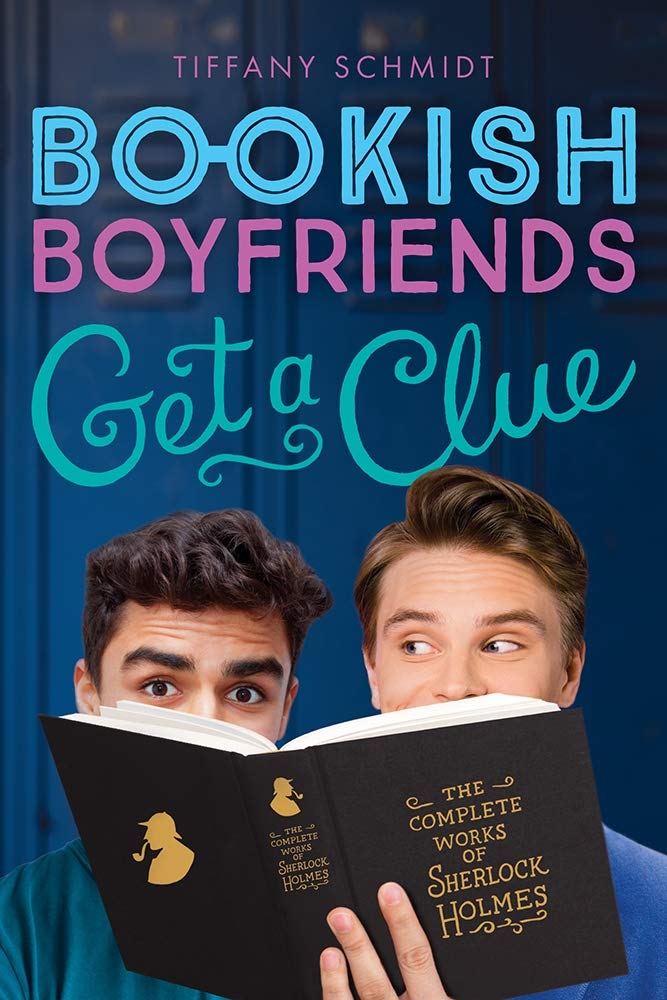 Bookish Boyfriends: Get a Clue by Tiffany Schmidt (19th January)
The game's afoot in the next book of the Bookish Boyfriends series—this time starring Huck and Winston! After Ms. Gregoire assigns the works of Sherlock Holmes in English class, a mystery deepens at Reginald R. Hero High. Huck and Win—Curtis's younger brother—team up to solve the case . . . and while the sleuths gather clues, another swoon-worthy romance blooms in the school halls.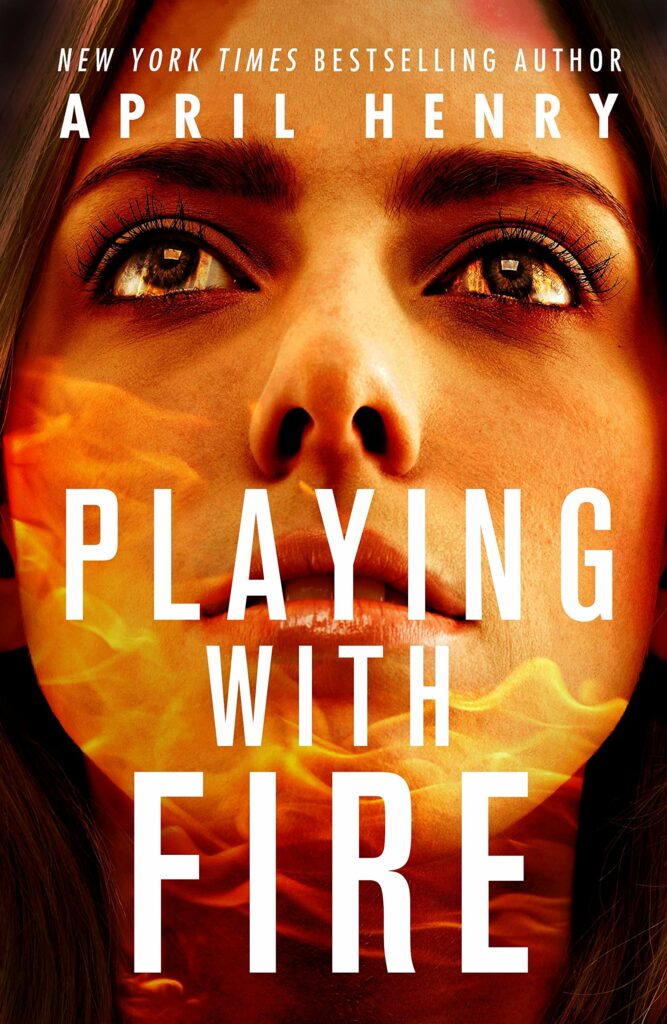 Playing With Fire by April Henry (19th January)
Natalia is not the kind of girl who takes risks. Six years ago, she barely survived the house fire that killed her baby brother. Now she is cautious and always plays it safe. For months, her co-worker Wyatt has begged her to come hiking with him, and Natalia finally agrees.
But when a wildfire breaks out, blocking the trail back, a perfect sunny day quickly morphs into a nightmare. With no cell service, few supplies, and no clear way out of the burning forest, a group of strangers will have to become allies if they're going to survive. Hiking in the dark, they must reach the only way out―a foot bridge over a deep canyon―before the fire catches them.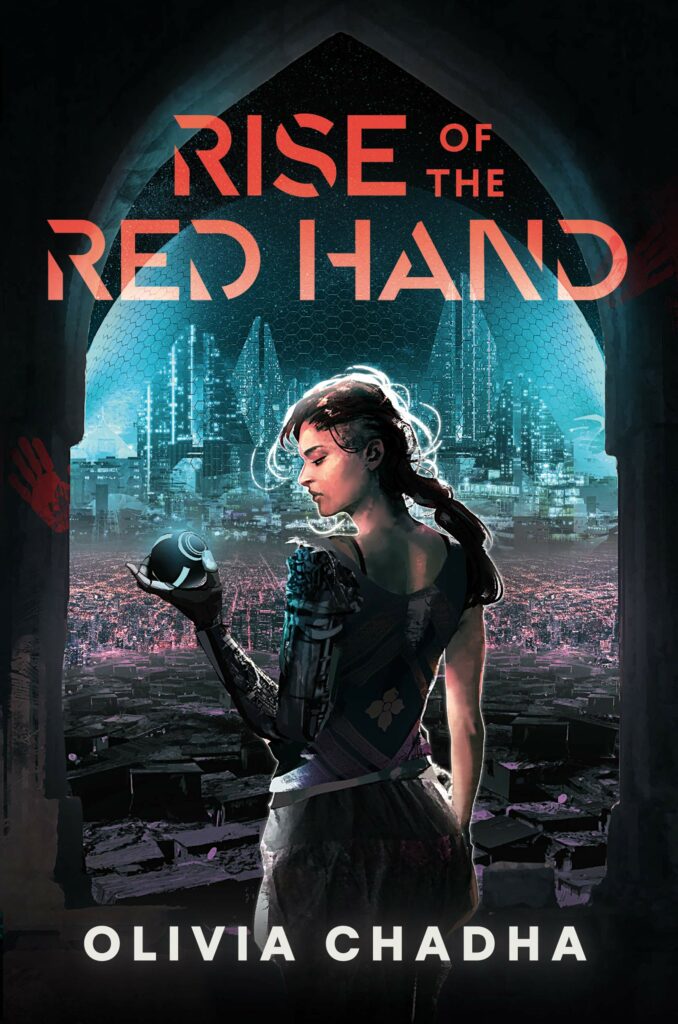 Rise of the Red Hand by Olivia Chadha (19th January)
The South Asian Province is split in two. Uplanders lead luxurious lives inside a climate-controlled biodome, dependent on technology and gene therapy to keep them healthy and youthful forever. Outside, the poor and forgotten scrape by with discarded black-market robotics, a society of poverty-stricken cyborgs struggling to survive in slums threatened by rising sea levels, unbreathable air, and deadly superbugs.
Ashiva works for the Red Hand, an underground network of revolutionaries fighting the government, which is run by a merciless computer algorithm that dictates every citizen's fate. She's a smuggler with the best robotic arm and cybernetic enhancements the slums can offer, and her cargo includes the most vulnerable of the city's abandoned children.
When Ashiva crosses paths with the brilliant hacker Riz-Ali, a privileged Uplander who finds himself embroiled in the Red Hand's dangerous activities, they uncover a horrifying conspiracy that the government will do anything to bury. From armed guardians kidnapping children to massive robots flattening the slums, to a pandemic that threatens to sweep through the city like wildfire, Ashiva and Riz-Ali will have to put aside their differences in order to fight the system and save the communities they love from destruction.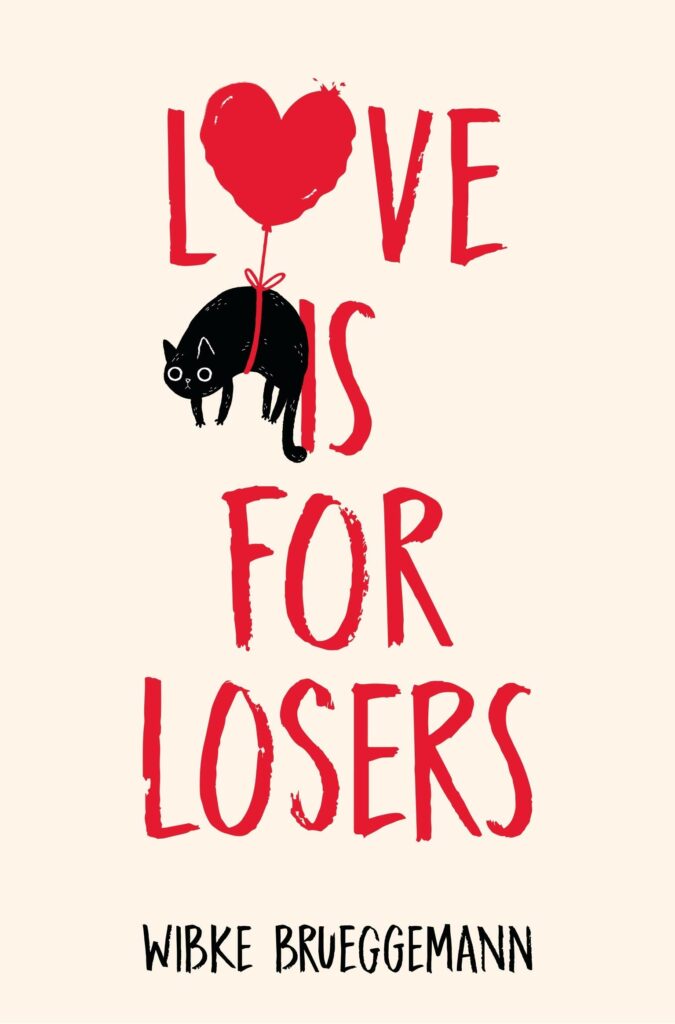 Love is for Losers by Wibke Brueggemann (21st January)
As far as Phoebe Davis is concerned, love is to be avoided at all costs. Why would you spend your life worrying about something that turns you into a complete moron? If her best friend Polly is anything to go by, the first sniff of a relationship makes you forget about your friends (like, hello?), get completely obsessed with sex (yawn) and bang on constantly about a person who definitely isn't as great as you think they are. So Phoebe isn't going to fall in love, ever. But then she meets Emma…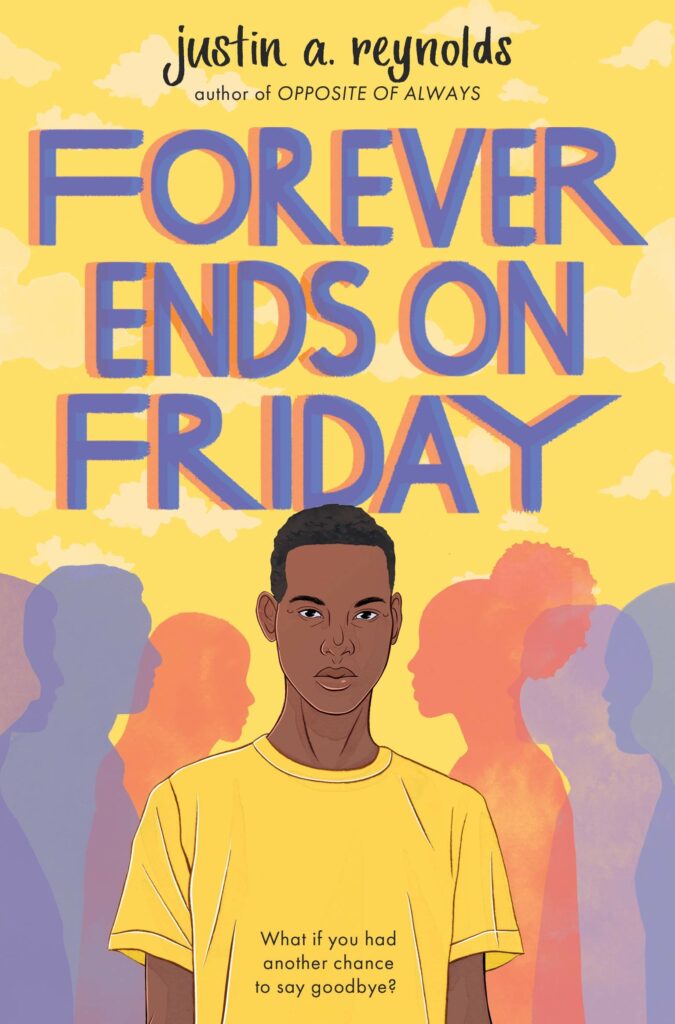 Forever Ends on Friday by Justin A. Reynolds (21st January)
Jamal's best friend, Q, doesn't know he's about to die . . . again.
He also doesn't know that Jamal tried to save his life, rescuing him from drowning only to watch Q die later in the hospital. Even more complicated, Jamal and Q haven't been best friends in two years—not since Jamal's parents died in a car accident, leaving him and his sister to carry on without them. Grief swallowed Jamal whole, and he blamed Q for causing the accident.
But what if Jamal could have a second chance? An impossible chance that would grant him the opportunity to say goodbye to his best friend? A new health-care technology allows Q to be reanimated—brought back to life like the old Q again. But there's a catch: Q will only reanimate for a short time before he dies . . . forever.
Jamal is determined to make things right with Q, but grief is hard to shake. And he can't tell Q why he's suddenly trying to be friends with him again. Because Q has no idea that he died, and Q's mom is not about to let anyone ruin the miracle by telling him. How can Jamal fix his friendship with Q if he can't tell him the truth?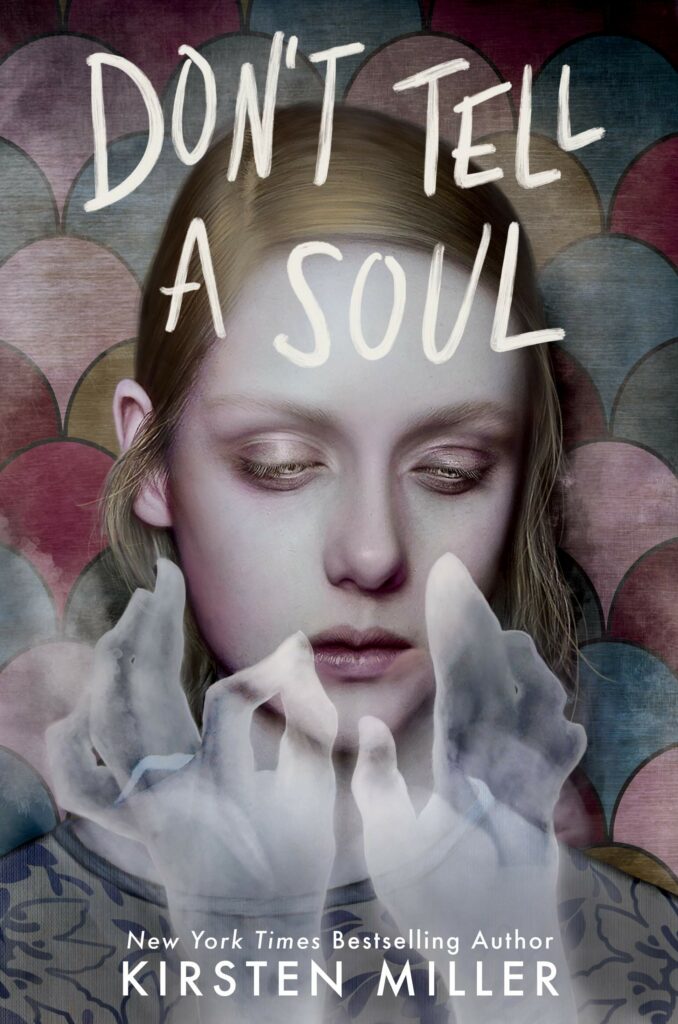 Don't Tell a Soul by Kirsten Miller (26th January)
All Bram wanted was to disappear—from her old life, her family's past, and from the scandal that continues to haunt her. The only place left to go is Louth, the tiny town on the Hudson River where her uncle, James, has been renovating an old mansion.
But James is haunted by his own ghosts. Months earlier, his beloved wife died in a fire that people say was set by her daughter. The tragedy left James a shell of the man Bram knew—and destroyed half the house he'd so lovingly restored.
The manor is creepy, and so are the locals. The people of Louth don't want outsiders like Bram in their town, and with each passing day she's discovering that the rumors they spread are just as disturbing as the secrets they hide. Most frightening of all are the legends they tell about the Dead Girls. Girls whose lives were cut short in the very house Bram now calls home.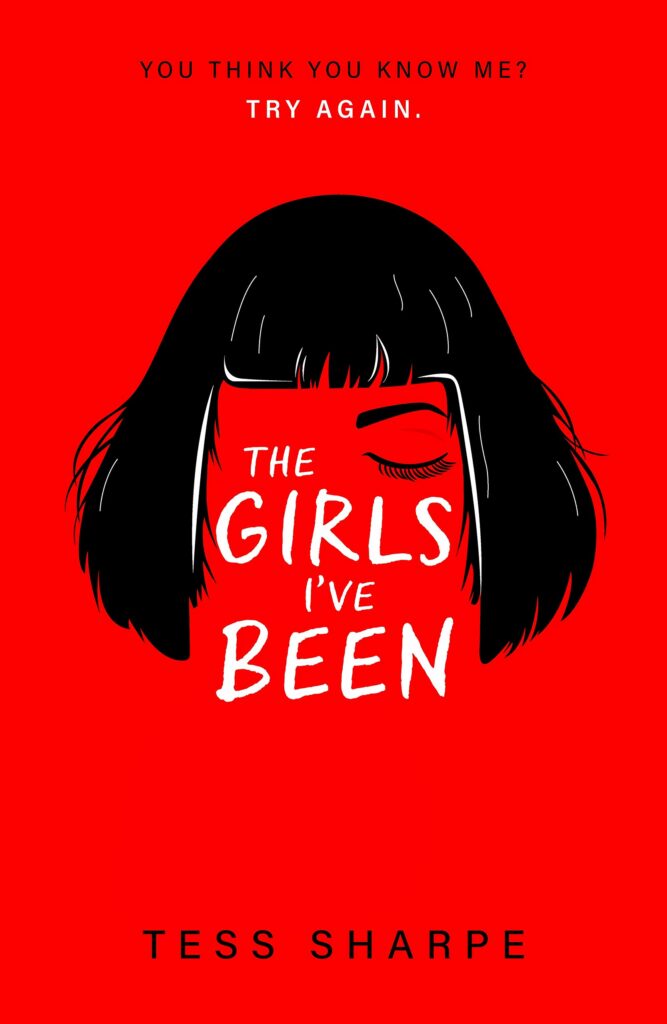 The Girl's I've Been by Tess Sharpe (26th January)
Nora O'Malley's been a lot of girls. As the daughter of a con-artist who targets criminal men, she grew up as her mother's protégé. But when mom fell for the mark instead of conning him, Nora pulled the ultimate con: escape.
For five years Nora's been playing at normal. But she needs to dust off the skills she ditched because she has three problems:
#1: Her ex walked in on her with her girlfriend. Even though they're all friends, Wes didn't know about her and Iris.
#2: The morning after Wes finds them kissing, they all have to meet to deposit the fundraiser money they raised at the bank. It's a nightmare that goes from awkward to deadly, because:
#3: Right after they enter bank, two guys start robbing it.
The bank robbers may be trouble, but Nora's something else entirely. They have no idea who they're really holding hostage…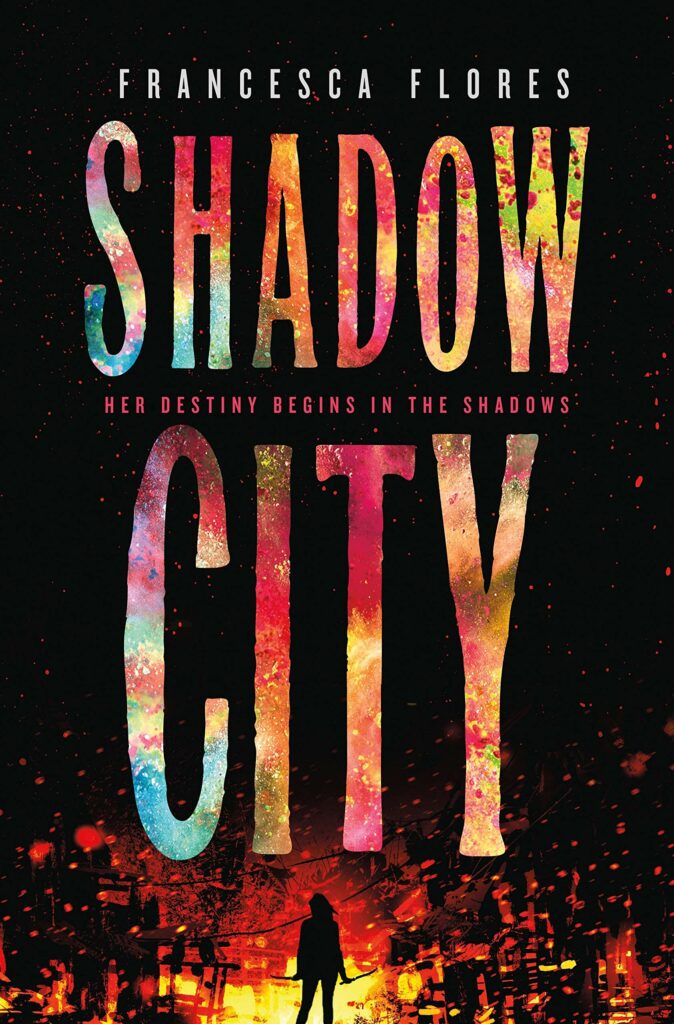 Shadow City by Francesca Flores (26th January)
Aina Solís has fought her way to the top of criminal ranks in the city of Kosín by wresting control of an assassin empire owned by her old boss, Kohl. She never has to fear losing her home and returning to life on the streets again—except Kohl, the man who tried to ruin her life, will do anything to get his empire back. Aina sets out to kill him before he can kill her.
But Alsane Bautix, the old army general who was banned from his seat in the government after Aina revealed his corruption, is working to take back power by destroying anyone who stands in his way. With a new civil war on the horizon and all their lives at risk, the only way for Aina to protect her home is to join up with the only other criminal more notorious than her: Kohl himself.
As Bautix's attacks increase, Aina and Kohl work together to stop his incoming weapons shipments and his plans to take back the Tower of Steel. To defeat them both, Aina will resort to betrayal, poison, and a deadly type of magic that hasn't been used in years.
Through narrow alleys, across train rooftops, and deep in the city's tunnels, Aina and Kohl will test each other's strengths and limits, each of them knowing that once Bautix is dead, they'll still have to face each other. If she manages to kill him, she'll finally have the freedom she wants—but it might forever mark her as his shadow in a city where only the strongest survive.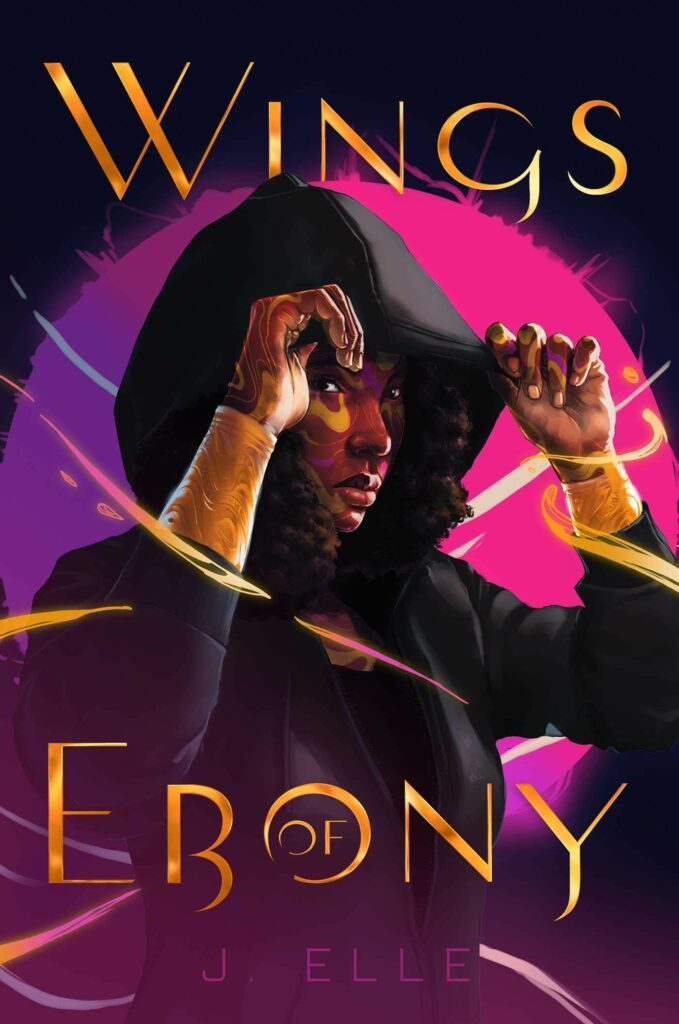 Wings of Ebony by J. Elle (26th January)
"Make a way out of no way" is just the way of life for Rue. But when her mother is shot dead on her doorstep, life for her and her younger sister changes forever. Rue's taken from her neighborhood by the father she never knew, forced to leave her little sister behind, and whisked away to Ghizon—a hidden island of magic wielders.
Rue is the only half-god, half-human there, where leaders protect their magical powers at all costs and thrive on human suffering. Miserable and desperate to see her sister on the anniversary of their mother's death, Rue breaks Ghizon's sacred Do Not Leave Law and returns to Houston, only to discover that Black kids are being forced into crime and violence. And her sister, Tasha, is in danger of falling sway to the very forces that claimed their mother's life.
Worse still, evidence mounts that the evil plaguing East Row is the same one that lurks in Ghizon—an evil that will stop at nothing until it has stolen everything from her and everyone she loves. Rue must embrace her true identity and wield the full magnitude of her ancestors' power to save her neighborhood before the gods burn it to the ground.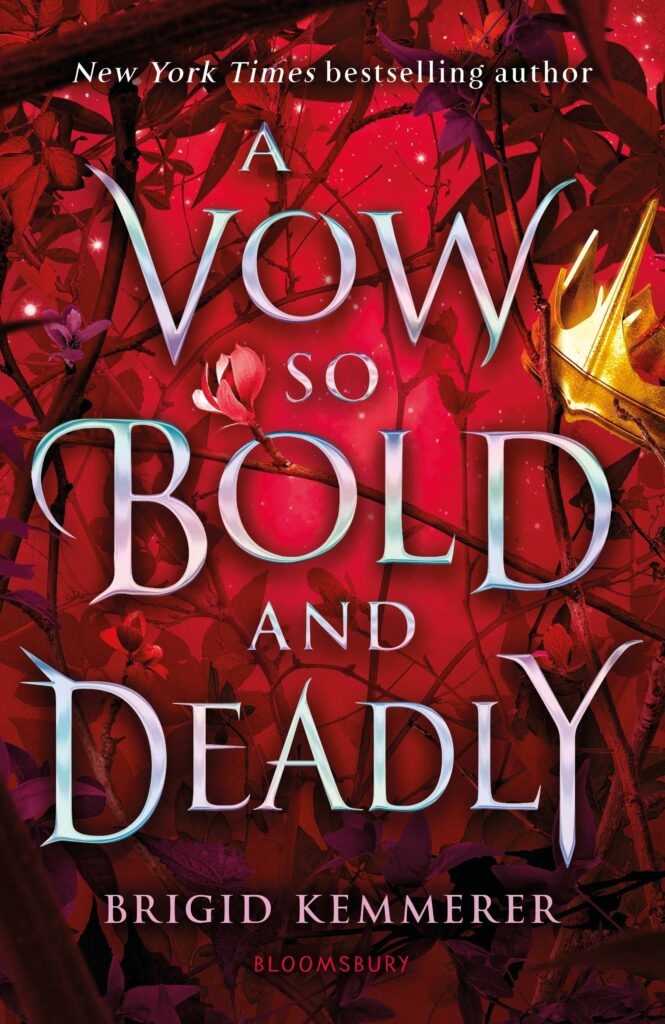 A Vow So Bold and Deadly by Brigid Kemmerer (12th January)
Face your fears, fight the battle.
Emberfall is crumbling fast, torn between those who believe Rhen is the rightful prince and those who are eager to begin a new era under Grey, the true heir. Grey has agreed to wait two months before attacking Emberfall, and in that time, Rhen has turned away from everyone—even Harper, as she desperately tries to help him find a path to peace.
Fight the battle, save the kingdom.
Meanwhile, Lia Mara struggles to rule Syhl Shallow with a gentler hand than her mother. But after enjoying decades of peace once magic was driven out of their lands, some of her subjects are angry Lia Mara has an enchanted prince and magical scraver by her side. As Grey's deadline draws nearer, Lia Mara questions if she can be the queen her country needs.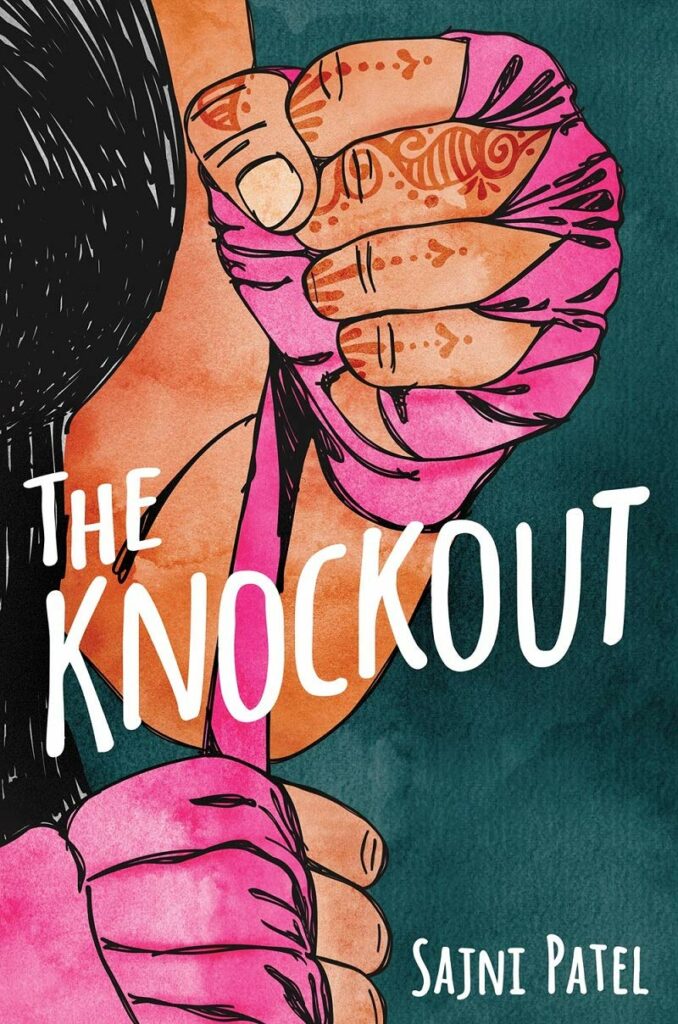 The Knockout by Sajni Patel (26th January)
If seventeen-year-old Kareena Thakkar is going to alienate herself from the entire Indian community, she might as well do it gloriously. She's landed the chance of a lifetime, an invitation to the US Muay Thai Open, which could lead to a spot on the first-ever Olympic team. If only her sport wasn't seen as something too rough for girls, something she's afraid to share with anyone outside of her family. Despite pleasing her parents, exceling at school, and making plans to get her family out of debt, Kareena's never felt quite Indian enough, and her training is only making it worse.
Which is inconvenient, since she's starting to fall for Amit Patel, who just might be the world's most perfect Indian. Admitting her feelings for Amit will cost Kareena more than just her pride–she'll have to face his parents' disapproval, battle her own insecurities, and remain focused for the big fight. Kareena's bid for the Olympics could very well make history–if she has the courage to go for it.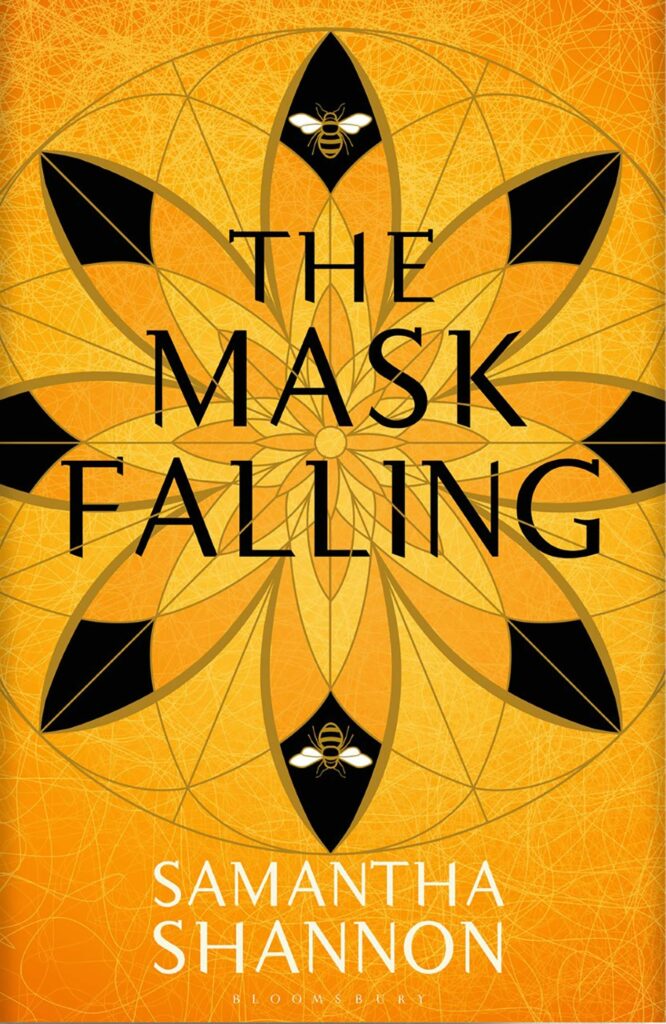 The Mask Falling by Samantha Shannon (26th January)
Dreamwalker Paige Mahoney has eluded death again. Snatched from the jaws of captivity and consigned to a safe house in the Scion Citadel of Paris, she finds herself caught between those factions that seek Scion's downfall and those who would kill to protect the Rephaim's puppet empire.
The mysterious Domino Program has plans for Paige, but she has ambitions of her own in this new citadel. With Arcturus Mesarthim-her former enemy-at her side, she embarks on an adventure that will lead her from the catacombs of Paris to the glittering hallways of Versailles. Her risks promise high reward: the Parisian underworld could yield the means to escalate her rebellion to outright war.
As Scion widens its bounds and the free world trembles in its shadow, Paige must fight her own memories after her ordeal at the hands of Scion. Meanwhile, she strives to understand her bond with Arcturus, which grows stronger by the day. But there are those who know the revolution began with them-and could end with them…