Tom Felton invited us for Christmas via Veeps
Over the Christmas period, Tom Felton blessed us with another Home Party that had a special festive theme with some very special guests.
On Boxing Day, Tom Felton aka Draco Malfoy let us into his LA house for a festive livestream. The livestream was streamed via Veeps again since his last one was so successful on the site. Of course he did the livestream with his brilliant co-host, his black labrador, Willow.
To kick off the livestream, Tom spoke of the importance of the Liv Project again as last time he spoke about it, it raised a lot of money. The link to donate is here, if you would like to donate some money to a worthy cause.
It wouldn't be a live video from Tom Felton if there wasn't music involved. He had his guitars on hand to start singing whenever he wanted, he even sang a few originals that have become fan favourites. Not only did he have a sing-song but he also asked fans to send in their Christmas wishes to others watching. Videos came in from all four corners of the world from Harry Potter fans wishing everyone a 'Merry Christmas' in their own languages. Tom also admitted his favourite Christmas movies were 'Home Alone 1 and 2' and 'Love Actually'.
Alongside chatting about how Christmas at Malfoy Manor would be horrible, he had a chat with Jason Issacs, who played Lucius Malfoy in the Harry Potter franchise, on a pre-recorded VT. The pair talked about their times together on the set of Harry Potter, and Jason reminisced on his old acting jobs and told Tom some stories from other sets he has been on. Tom gave Jason the choice to play a game of Heads Up or to sort Jason into a Harry Potter house on Pottermore. Jason didn't want to find out his true house as he said he will always be in Slytherin because "Slytherin is for cool sexy people". So instead they did play Heads Up with several different rounds where Jason ended up winning overall. Just before they rounded up their chat, the on-screen father and son duo suggested they might start their podcast which has had a huge reaction from fans who even started their own petitions to make it happen.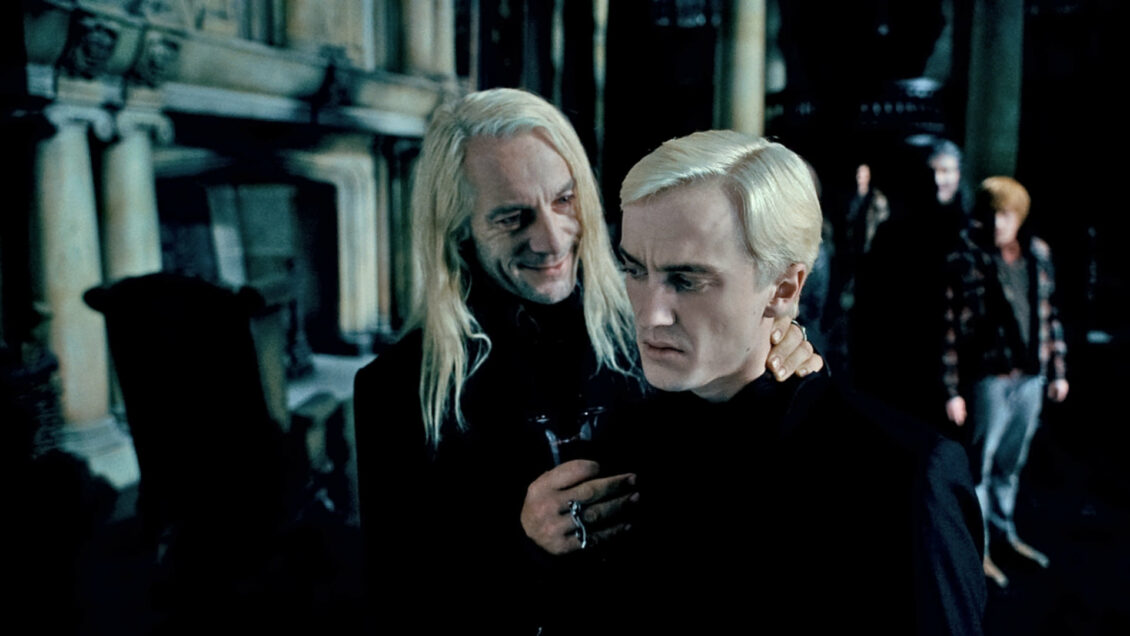 After that Tom sang a few more songs, and then he sorted his family into their houses on Pottermore on another pre-recorded VT. He introduced his Mum, his Dad and his three brothers, Mike, Chris and Ashley before quizzing them on if they already knew the houses. It ended with both of his parents being sorted into Hufflepuff along with his brother, Ashley. Tom's brother Chris was sorted into Ravenclaw and finally, his other brother Mike was sorted into Slytherin which is the same house Tom's character, Draco, is in.
Tom said that he hopes there will be more of these livestreams in the future! So let's hope the Veeps streak continues, and that we get another Home Party soon!