30+ must read march 2021 YA book releases
From William Shakespeare to roller derby, there's a March YA book for everyone.
With everything from William Shakespeare and Peter Pan retellings to social media influencers and Quinceañera's to pizza parlours and roller derby, March is coving all the bases with these incredible new 2021 YA releases and we're 100% here for it.
---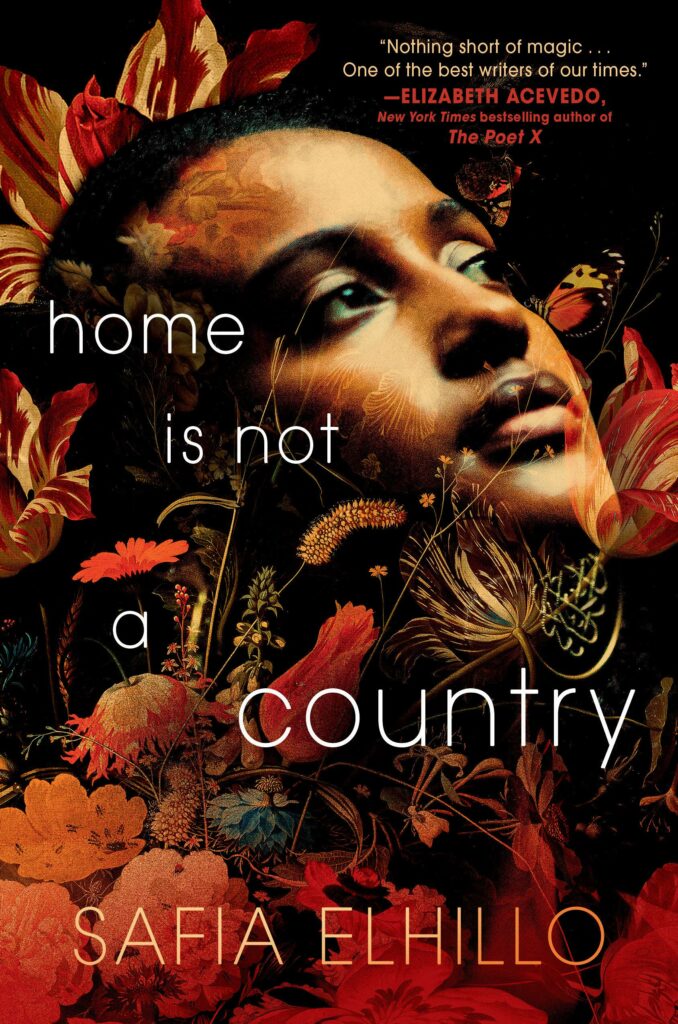 Home is Not a Country by Safia Elhillo (2nd March)
Nima doesn't feel understood. By her mother, who grew up far away in a different land. By her suburban town, which makes her feel too much like an outsider to fit in and not enough like an outsider to feel like that she belongs somewhere else. At least she has her childhood friend Haitham, with whom she can let her guard down and be herself.Until she doesn't.
As the ground is pulled out from under her, Nima must grapple with the phantom of a life not chosen, the name her parents didn't give her at birth: Yasmeen. But that other name, that other girl, might just be more real than Nima knows. And more hungry.And the life Nima has, the one she keeps wishing were someone else's. . .she might have to fight for it with a fierceness she never knew she had.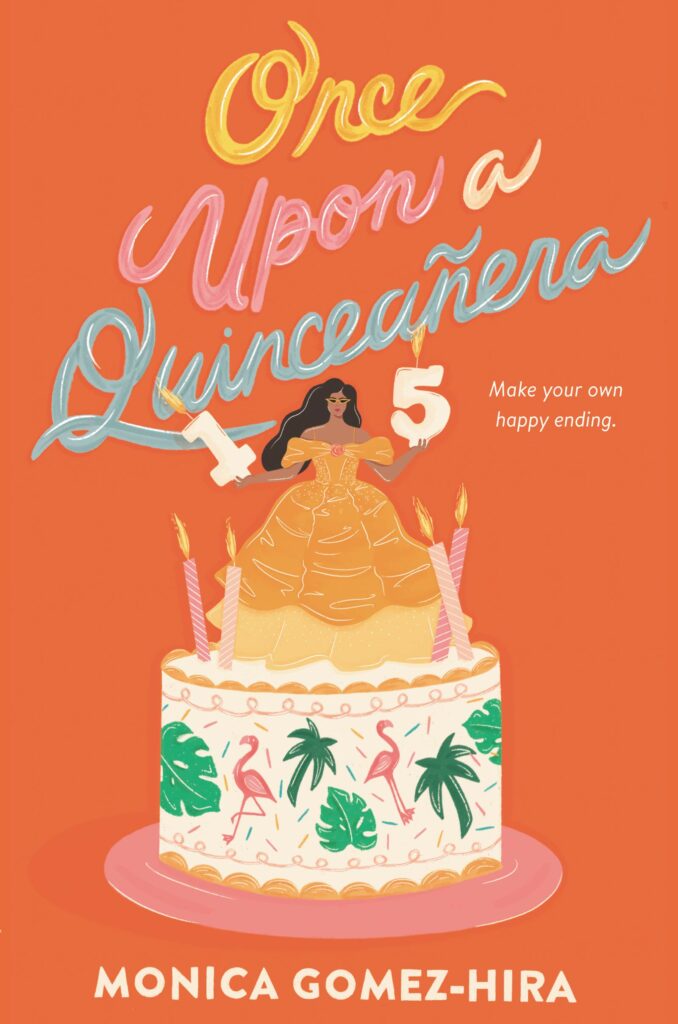 Once Upon a Quinceañera by Monica Gomez-Hira (2nd March)
Carmen Aguilar just wants to make her happily ever after come true. Except apparently "happily ever after" for Carmen involves being stuck in an unpaid summer internship! All she has to do is perform! In a ball gown! During the summer. In Miami.
Fine. Except that Carmen's company is hired for her spoiled cousin Ariana's over the top quinceañera.
And of course, her new dance partner at work is none other than Mauro Reyes, Carmen's most deeply regrettable ex.
If Carmen is going to move into the future she wants, she needs to leave the past behind. And if she can manage dancing in the blistering heat, fending off Mauro's texts, and stopping Ariana from ruining her own quinceañera Carmen might just get that happily ever after after all.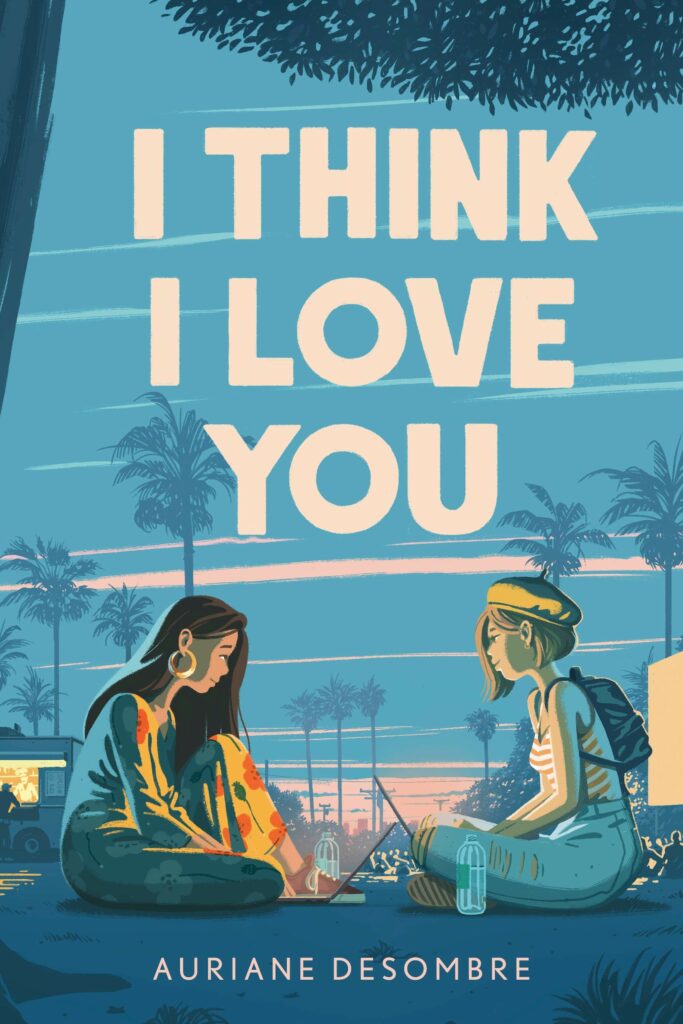 I Think I Love You by Auriane Desombre (2nd March)
Emma is a die-hard romantic. She loves a meet-cute Netflix movie, her pet, Lady Catulet, and dreaming up the Gay Rom Com of her heart for the film festival competition she and her friends are entering. If only they'd listen to her ideas. . .
Sophia is pragmatic. She's big into boycotts, namely 1) relationships, 2) teen boys and their BO (reason #2347683 she's a lesbian), and 3) Emma's nauseating ideas. Forget starry-eyed romance, Sophia knows what will win: an artistic film with a message.
Cue the drama. The movie is doomed before they even start shooting . . . until a real-life plot twist unfolds behind the camera when Emma and Sophia start seeing each other through a different lens. Suddenly their rivalry is starting to feel like an actual rom-com.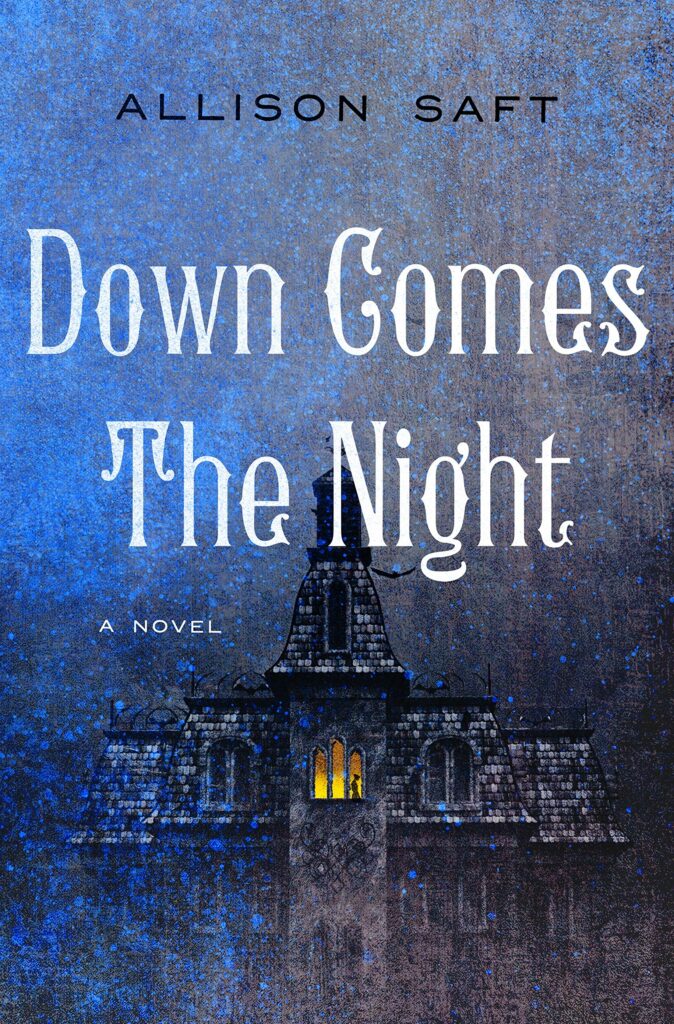 Down Comes the Night by Allison Saft (2nd March)
Wren Southerland's reckless use of magic has cost her everything: she's been dismissed from the Queen's Guard and separated from her best friend—the girl she loves. So when a letter arrives from a reclusive lord, asking Wren to come to his estate, Colwick Hall, to cure his servant from a mysterious illness, she seizes her chance to redeem herself.
The mansion is crumbling, icy winds haunt the caved-in halls, and her eccentric host forbids her from leaving her room after dark. Worse, Wren's patient isn't a servant at all but Hal Cavendish, the infamous Reaper of Vesria and her kingdom's sworn enemy. Hal also came to Colwick Hall for redemption, but the secrets in the estate may lead to both of their deaths.
With sinister forces at work, Wren and Hal realize they'll have to join together if they have any hope of saving their kingdoms. But as Wren circles closer to the nefarious truth behind Hal's illness, they realize they have no escape from the monsters within the mansion. All they have is each other, and a startling desire that could be their downfall.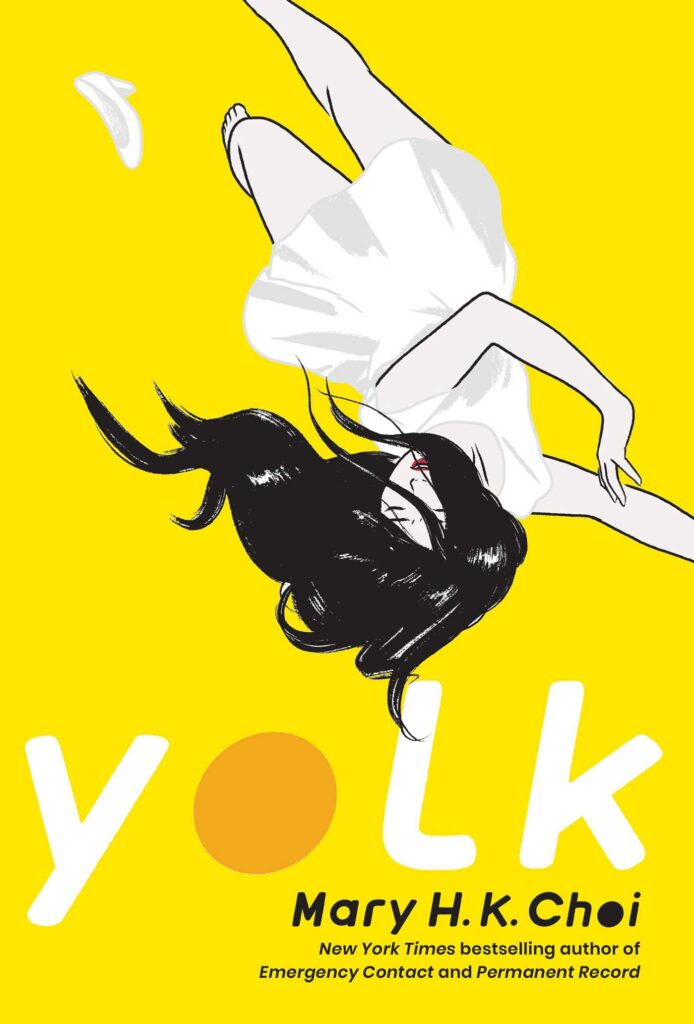 Yolk by Mary H.K. Choi (2nd March)
Jayne Baek is barely getting by. She shuffles through fashion school, saddled with a deadbeat boyfriend, clout-chasing friends, and a wretched eating disorder that she's not fully ready to confront. But that's New York City, right? At least she isn't in Texas anymore, and is finally living in a city that feels right for her.
On the other hand, her sister June is dazzlingly rich with a high-flying finance job and a massive apartment. Unlike Jayne, June has never struggled a day in her life. Until she's diagnosed with uterine cancer.
Suddenly, these estranged sisters who have nothing in common are living together. Because sisterly obligations are kind of important when one of you is dying.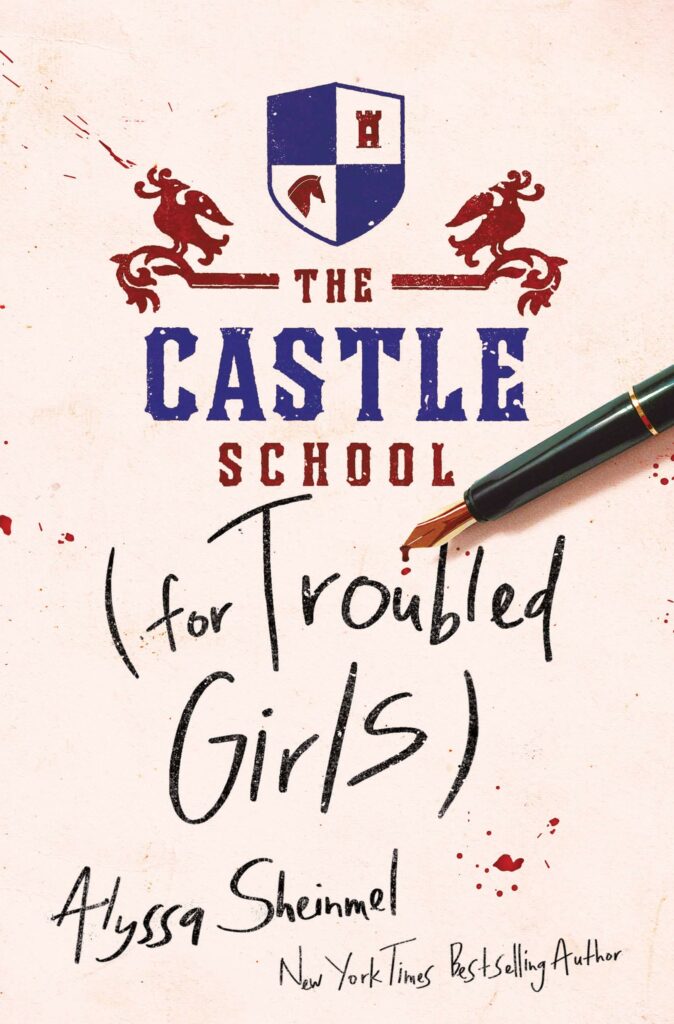 The Castle School (For Troubled Girls) by Alyssa B. Sheinmel (2nd March)
When Moira Dreyfuss's parents announce that they're sending her to an all-girls boarding school deep in the Maine woods, Moira isn't fooled. She knows her parents are punishing her; she's been too much trouble since her best friend, Nathan, died―and for a while before that. At the Castle School, isolated from the rest of the world, Moira will be expected to pour her heart out to the odd headmaster, Dr. Prince. But she isn't interested in getting over Nathan's death or befriending her fellow students.
On her first night there, Moira hears distant music. On her second, she discovers the lock on her window is broken. On her third, she and her roommate venture outside…and learn that they're not so isolated after all. There's another, very different, Castle School nearby―this one filled with boys whose parents sent them away, too.
Moira is convinced that the Castle Schools and the doctors who run them are hiding something. But exploring the schools will force Moira to confront her overwhelming grief―and the real reasons her parents sent her away.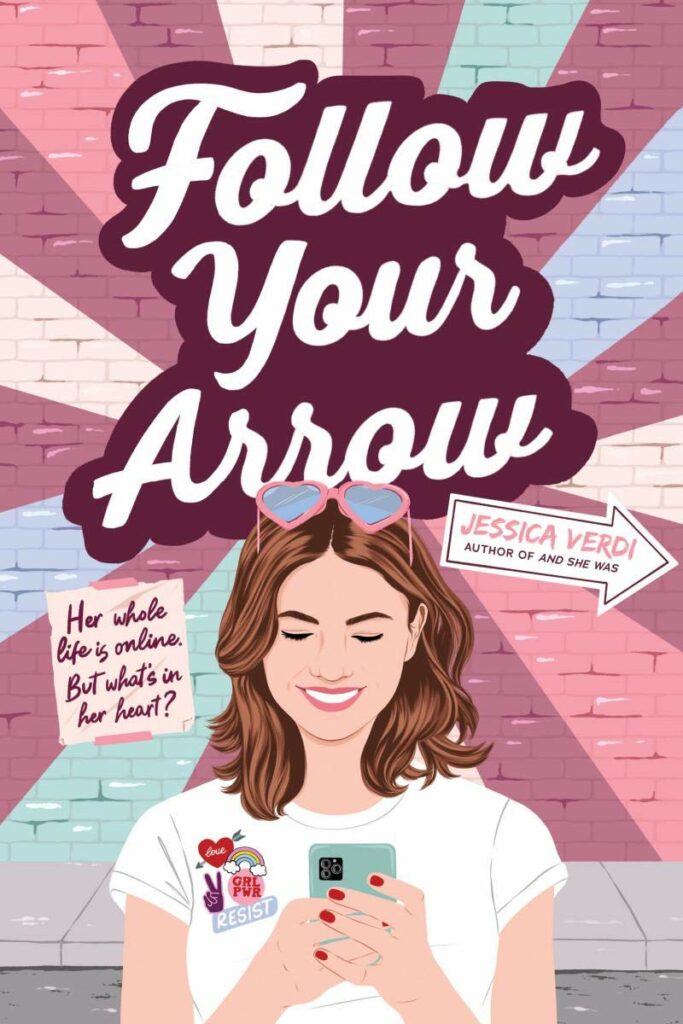 Follow Your Arrow by Jessica Verdi (2nd March)
CeCe Ross is kind of a big deal. She and her girlfriend, Silvie, are social media influencers with zillions of fans and followers, known for their cute outfits and being #relationshipgoals.
So when Silvie breaks up with her, CeCe is devastated. She's lost her first love, and now she can't help but wonder if she'll lose her followers as well.
Things get even messier when CeCe meets Josh, a new boy in town who is very much Not Online. CeCe isn't surprised to be falling for a guy; she's always known she's bi. And Josh is sweet and smart and has excellent taste in donuts… but he has no idea that CeCe is internet-famous. And CeCe sort of wants to keep it that way.
But when CeCe's secrets catch up to her, she finds herself in the middle of an online storm, where she'll have to confront the blurriness of public vs. private life, and figure out what it really means to speak her truth.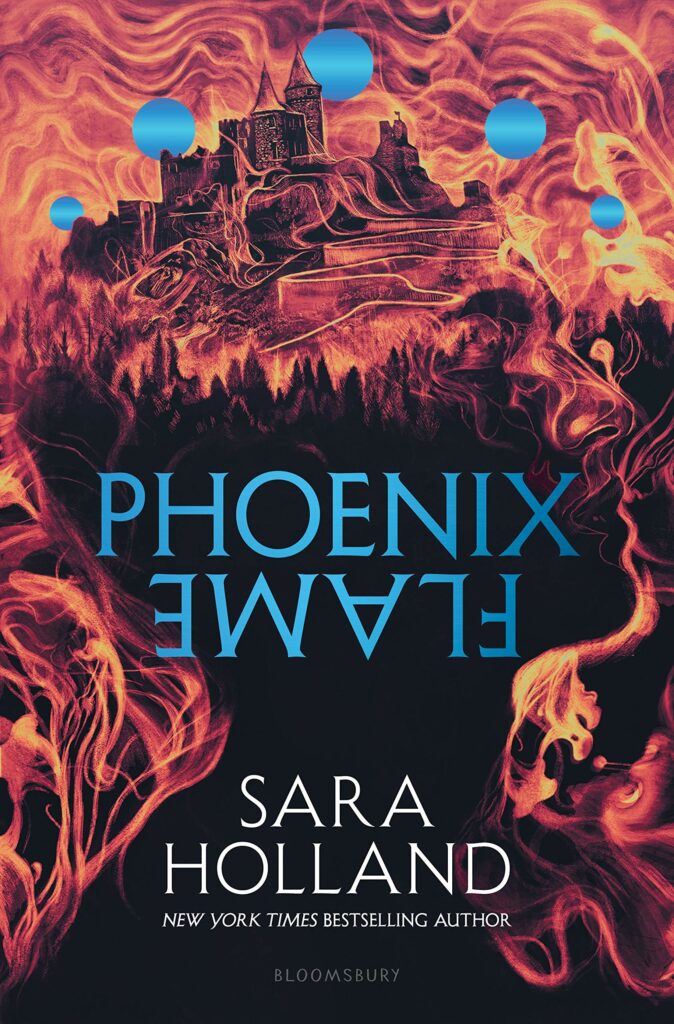 Phoenix Flame by Sara Holland (4th March)
After saving the inn at Havenfall from the wicked Silver Prince, Maddie thought all her problems were over. The Silver Prince has been banished, her uncle the beloved Innkeeper is slowly recovering from a mysterious coma, and there are still a few weeks of summer left to spend with her handsome more-than-just-a-friend Brekken.
But danger still looms and Maddie soon realises there's more work to be done to protect Havenfall, the safe haven between worlds that her family has run for centuries. Maddie must embark on a dangerous mission: to venture into the icy Realm of Fiordenkill and put an end to the black market trading of souls that threatens the balance of the Realms.
As Maddie tries to accomplish these seemingly impossible tasks, she stumbles upon family secrets that could change everything. What if saving everyone means destroying the only home she's ever known?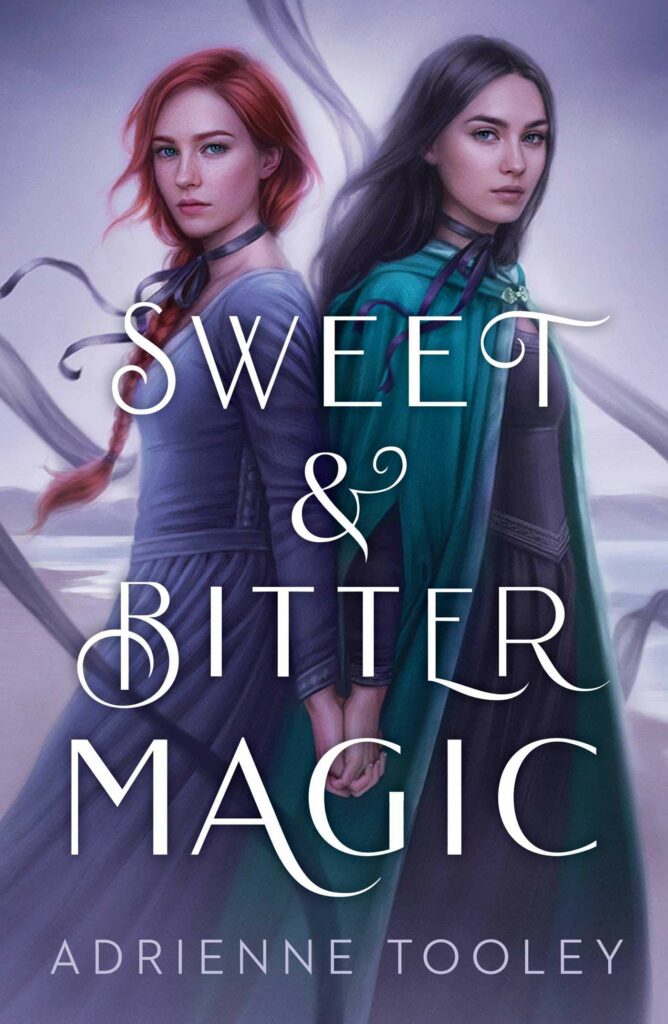 Sweet & Bitter Magic by Adrienne Tooley (9th March)
Tamsin is the most powerful witch of her generation. But after committing the worst magical sin, she's exiled by the ruling Coven and cursed with the inability to love. The only way she can get those feelings back—even for just a little while—is to steal love from others.
Wren is a source—a rare kind of person who is made of magic, despite being unable to use it herself. Sources are required to train with the Coven as soon as they discover their abilities, but Wren—the only caretaker to her ailing father—has spent her life hiding her secret.
When a magical plague ravages the queendom, Wren's father falls victim. To save him, Wren proposes a bargain: if Tamsin will help her catch the dark witch responsible for creating the plague, then Wren will give Tamsin her love for her father.
Of course, love bargains are a tricky thing, and these two have a long, perilous journey ahead of them—that is, if they don't kill each other first..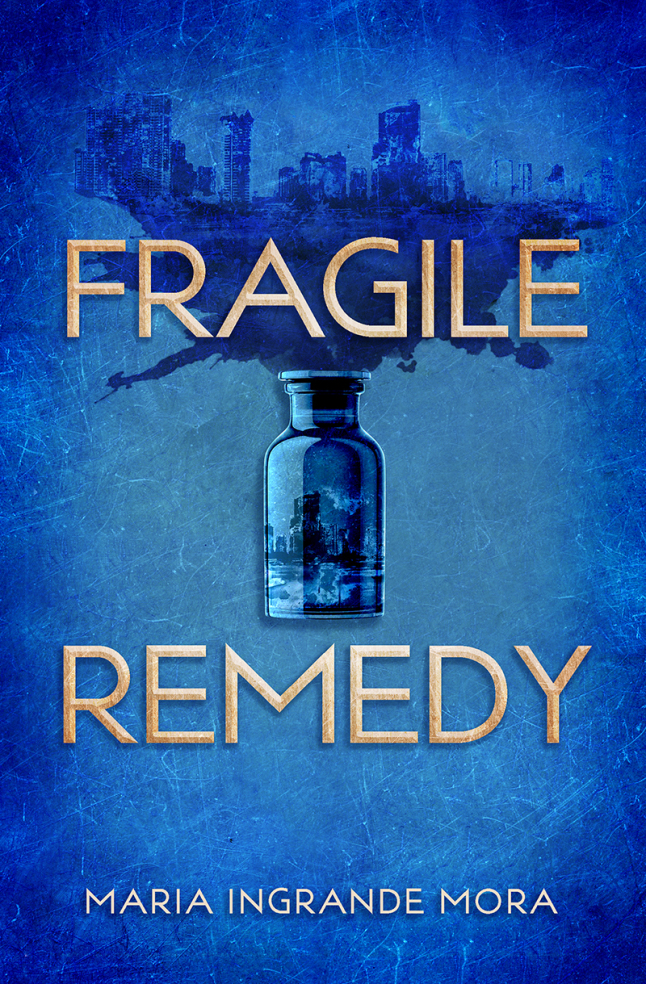 Fragile Remedy by Maria Ingrande Mora (9th March)
Sixteen-year-old Nate is a GEM—Genetically Engineered Medi-tissue created by the scientists of Gathos City as a cure for the elite from the fatal lung rot ravaging the population. As a child, he was smuggled out of the laboratory where he was held captive and into the Withers—a quarantined, lawless region. Nate manages to survive by using his engineering skills to become a Tinker, fixing broken tech in exchange for food or a safe place to sleep. When he meets Reed, a kind and fiercely protective boy that makes his heart race, and his misfit gang of scavengers, Nate finds the family he's always longed for—even if he can't risk telling them what he is.
But Gathos created a genetic failsafe in their GEMs—a flaw that causes their health to rapidly deteriorate as they age unless they are regularly dosed with medication controlled by Gathos City. As Nate's health declines, his hard-won freedom is put in jeopardy. Violence erupts across the Withers, his illegal supply of medicine is cut off, and a vicious attack on Reed threatens to expose his secret. With time running out, Nate is left with only two options: work for a shadowy terrorist organization that has the means to keep him alive, or stay — and die — with the boy he loves.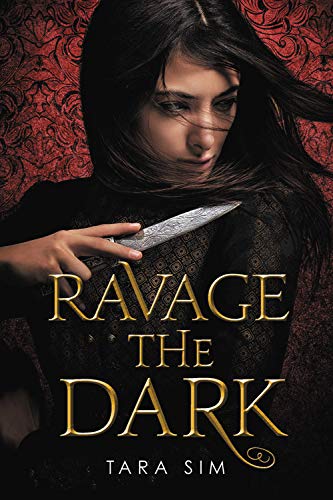 Ravage the by Dark Tara Sim (9th March)
For seven long years, while she was imprisoned on a debtor's ship, Amaya Chandra had one plan: to survive. But now, survival is not enough. She has people counting on her; counting on her for protection, for leadership, for vengeance. And after escaping Moray by the skin of her teeth, she's determined to track down the man who betrayed her and her friends.
Cayo Mercado has lost everything: his money, his father, his reputation. Everything except his beloved sister. But he's well on his way to losing her, too, with no way to afford the treatment for her deadly illness. In a foreign empire also being consumed by ash fever, Cayo has no choice but to join Amaya in uncovering the mystery of the counterfeit currency, the fever, and how his father was involved in their creation. But Cayo still hasn't forgiven Amaya for her earlier deception, and their complicated feelings for each other are getting harder and harder to ignore.
Through glittering galas, dazzling trickery, and thrilling heists, Cayo and Amaya will learn that the corruption in Moray goes far deeper than they know, and in the end the only people they can trust are each other.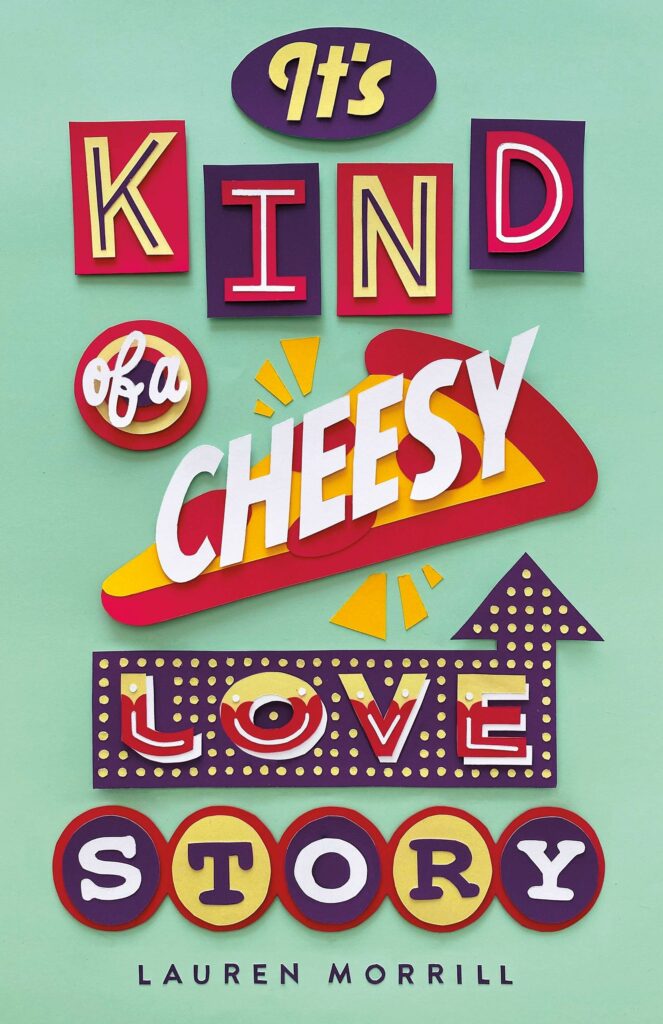 It's Kind of a Cheesy Love Story by Lauren Morrill (9th March)
After her mother gave birth to her in the bathroom of a local pizzeria, Beck Brix been given the dubious privilege of having minor fame, free pizza for life, and a guaranteed job when she turns sixteen—a job she unfortunately can't afford to turn down.
Stuck with her geeky co-workers instead of taking Instagram-ready shots with her wealthy, photogenic friends, Beck finally realizes what she's spent her whole life trying to hide: that Hot 'n Crusty is a part of her.
Then disaster strikes the beloved pizza parlor that's become like home, and Beck realizes that it takes losing something to really know what it's worth.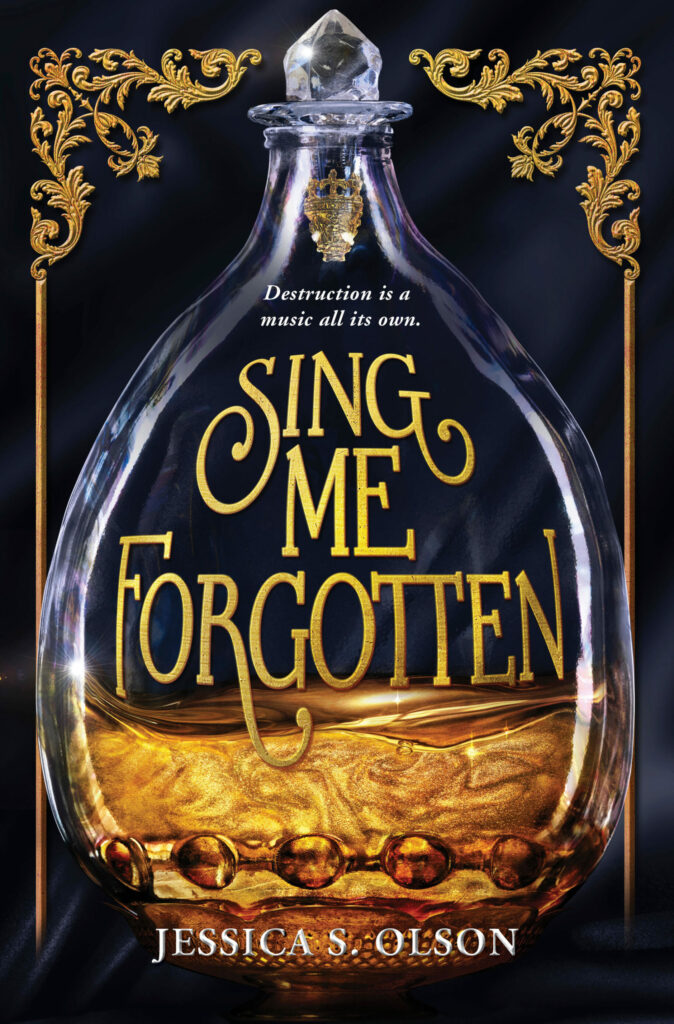 Sing Me Forgotten by Jessica S. Olson (9th March)
Cast into a well at birth for being one of the magical few who can manipulate memories when people sing, she was saved by Cyril, the opera house's owner. Since that day, he has given her sanctuary from the murderous world outside. All he asks in return is that she use her power to keep ticket sales high—and that she stay out of sight. For if anyone discovers she survived, Isda and Cyril would pay with their lives.
But Isda breaks Cyril's cardinal rule when she meets Emeric Rodin, a charming boy who throws her quiet, solitary life out of balance. His voice is unlike any she's ever heard, but the real shock comes when she finds in his memories hints of a way to finally break free of her gilded prison.
Haunted by this possibility, Isda spends more and more time with Emeric, searching for answers in his music and his past. But the price of freedom is steeper than Isda could ever know. For even as she struggles with her growing feelings for Emeric, she learns that in order to take charge of her own destiny, she must become the monster the world tried to drown in the first place.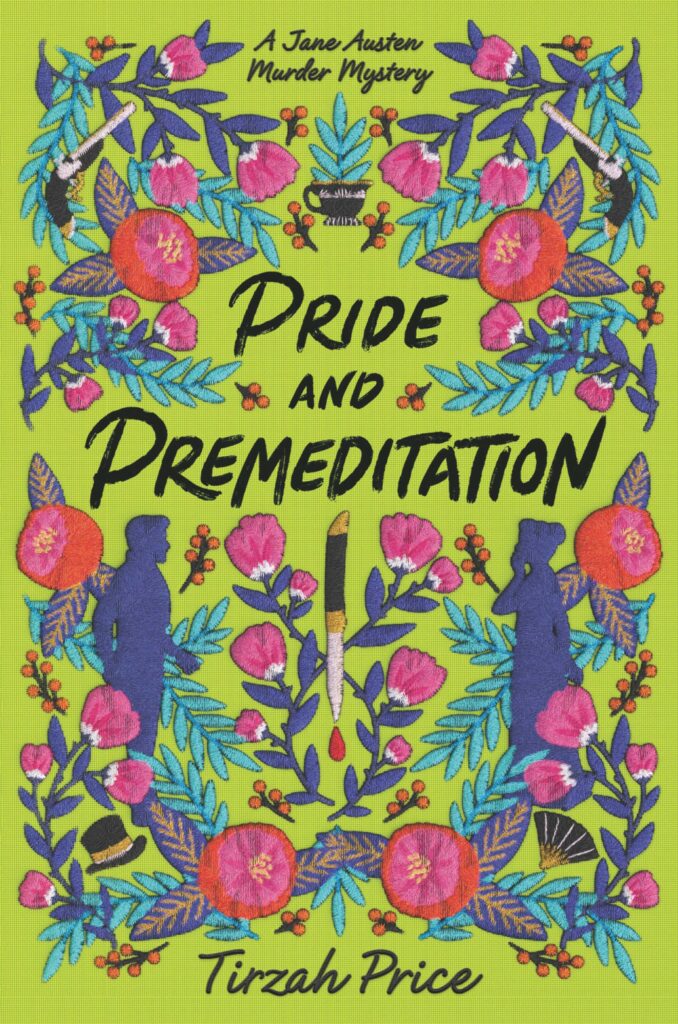 Pride and Premeditation by Tirzah Price (9th March)
When a scandalous murder shocks London high society, seventeen-year-old aspiring lawyer Lizzie Bennet seizes the opportunity to prove herself, despite the interference of Mr. Fitzwilliam Darcy, the stern young heir to the prestigious firm Pemberley Associates.
Convinced the authorities have imprisoned the wrong person, Lizzie vows to solve the murder on her own. But as the case—and her feelings for Darcy—become more complicated, Lizzie discovers that her dream job could make her happy, but it might also get her killed.
American Betiya by Anuradha D. Rajurkar (9th March)
Rani Kelkar has never lied to her parents, until she meets Oliver. The same qualities that draw her in–his tattoos, his charisma, his passion for art–make him her mother's worst nightmare.
They begin dating in secret, but when Oliver's troubled home life unravels, he starts to ask more of Rani than she knows how to give, desperately trying to fit into her world, no matter how high the cost. When a twist of fate leads Rani from Evanston, Illinois to Pune, India for a summer, she has a reckoning with herself–and what's really brewing beneath the surface of her first love.
Winner of the SCBWI Emerging Voices award, Anuradha Rajurkar takes an honest look at the ways cultures can clash in an interracial relationship. Braiding together themes of sexuality, artistic expression, and appropriation, she gives voice to a girl claiming ownership of her identity, one shattered stereotype at a time.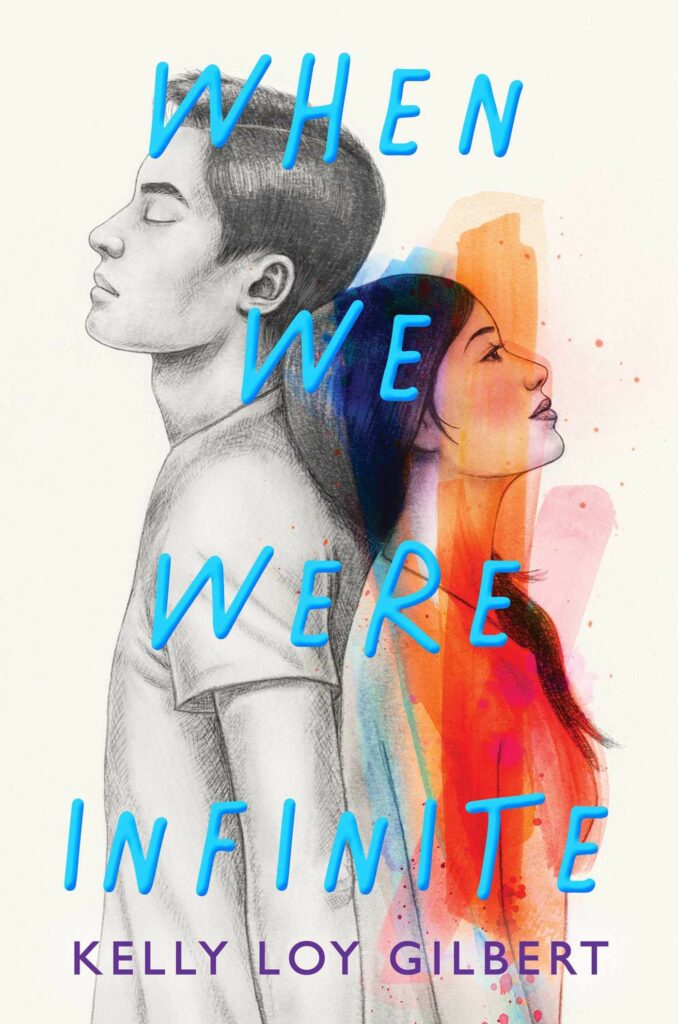 When We Were Infinite by Kelly Loy Gilbert (9th March)
All Beth wants is for her tight-knit circle of friends — Grace Nakamura, Brandon Lin, Sunny Chen, and Jason Tsou — to stay together. With her family splintered and her future a question mark, these friends are all she has — even if she sometimes wonders if she truly fits in with them. Besides, she's certain she'll never be able to tell Jason how she really feels about him, so friendship will have to be enough.
Then Beth witnesses a private act of violence in Jason's home, and the whole group is shaken. Beth and her friends make a pact to do whatever it takes to protect Jason, no matter the sacrifice. But when even their fierce loyalty isn't enough to stop Jason from making a life-altering choice, Beth must decide how far she's willing to go for him—and how much of herself she's willing to give up.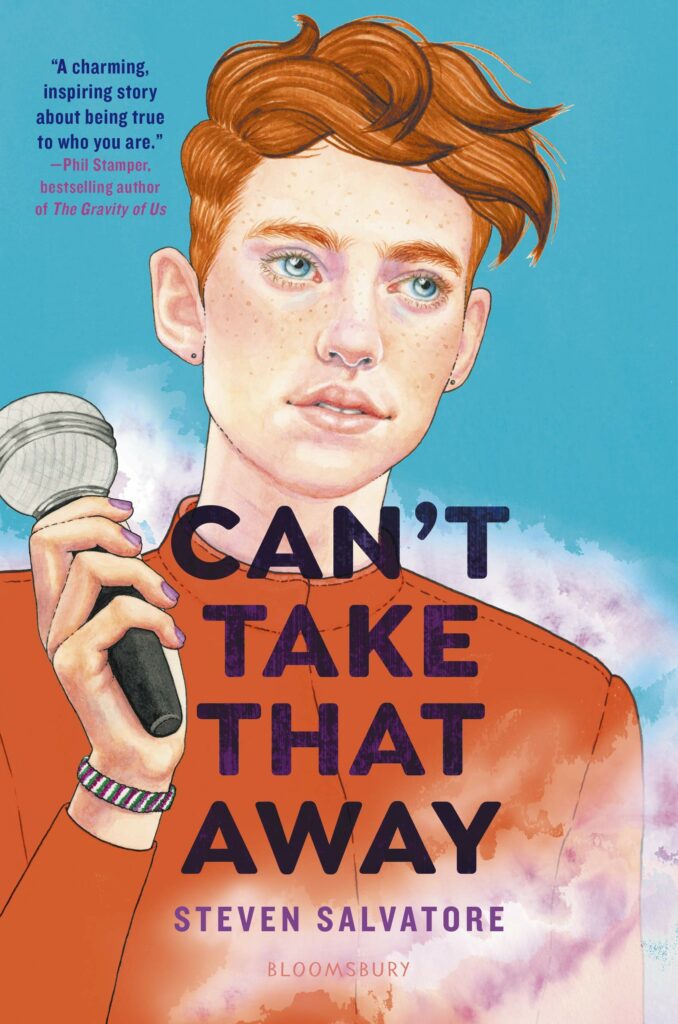 Can't Take That Away by Steven Salvatore (9th March)
Carey Parker dreams of being a diva, and bringing the house down with song. They can hit every note of all the top pop and Broadway hits. But despite their talent, emotional scars from an incident with a homophobic classmate and their grandmother's spiraling dementia make it harder and harder for Carey to find their voice.
Then Carey meets Cris, a singer/guitarist who makes Carey feel seen for the first time in their life. With the rush of a promising new romantic relationship, Carey finds the confidence to audition for the role of Elphaba, the Wicked Witch of the West, in the school musical, setting off a chain reaction of prejudice by Carey's tormentor and others in the school. It's up to Carey, Cris, and their friends to defend their rights–and they refuse to be silenced.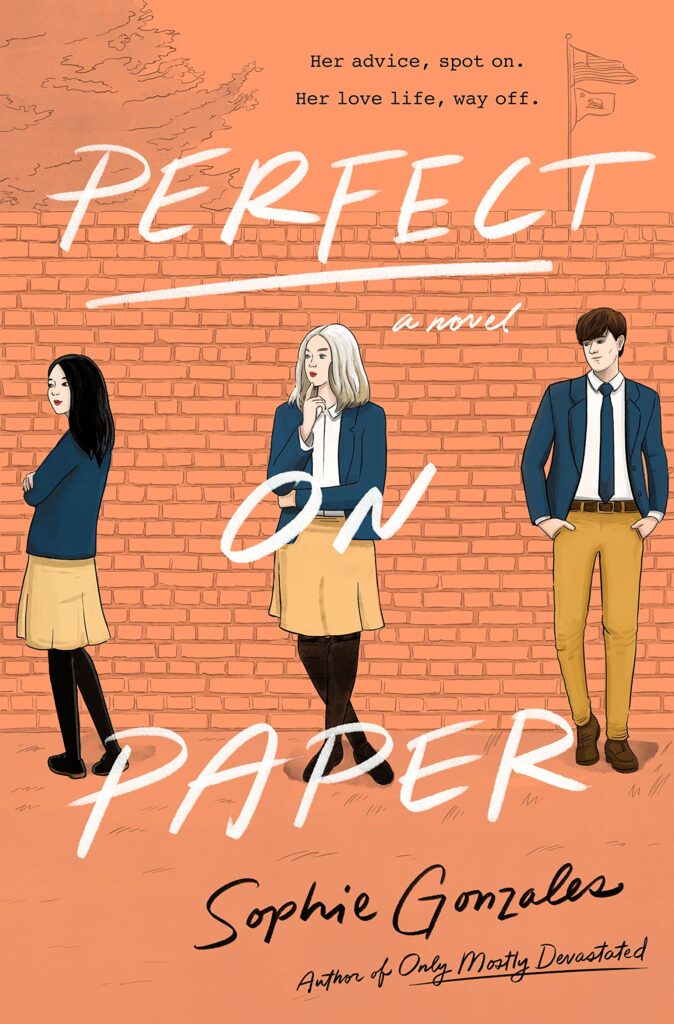 Perfect on Paper by Sophie Gonzales (11th March)
Darcy Phillips:
• Can give you the solution to any of your relationship woes―for a fee.
• Uses her power for good. Most of the time.
• Really cannot stand Alexander Brougham.
• Has maybe not the best judgement when it comes to her best friend, Brooke…who is in love with someone else.
• Does not appreciate being blackmailed.
However, when Brougham catches her in the act of collecting letters from locker 89―out of which she's been running her questionably legal, anonymous relationship advice service―that's exactly what happens. In exchange for keeping her secret, Darcy begrudgingly agrees to become his personal dating coach―at a generous hourly rate, at least. The goal? To help him win his ex-girlfriend back.
Darcy has a good reason to keep her identity secret. If word gets out that she's behind the locker, some things she's not proud of will come to light, and there's a good chance Brooke will never speak to her again.
Okay, so all she has to do is help an entitled, bratty, (annoyingly hot) guy win over a girl who's already fallen for him once? What could go wrong?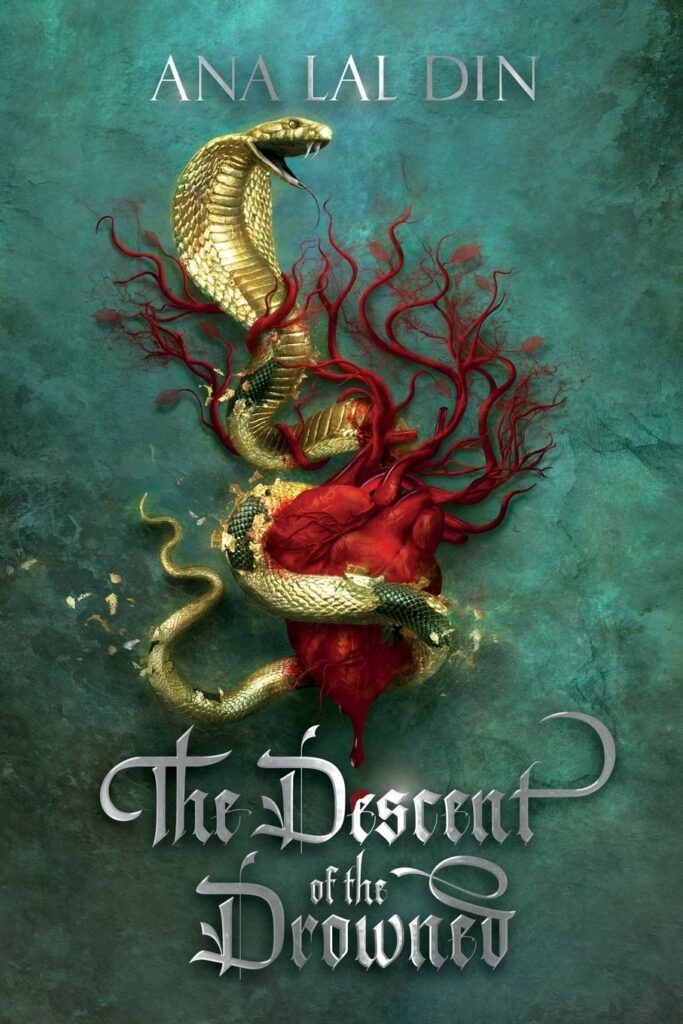 The Descent of the Drowned by Ana Lal Din (15th March)
As the sacred slave of a goddess, Roma is of a lower caste that serves patrons to sustain the balance between gods and men. What she wants is her freedom, but deserters are hunted and hanged, and Roma only knows how to survive in her village where women are vessels without a voice. When her younger brother is condemned to the same wretched fate as hers, Roma must choose between silence and rebellion.
Leviathan is the bastard son of an immortal tyrant. Raised in a military city where everyone knows of his blood relation to the persecuted clans, Leviathan is considered casteless. Lowest of the low. Graduating as one of the deadliest soldiers, he executes in his father's name, displaying his worth. When he faces judgement from his mother's people—the clans—Leviathan must confront his demons and forge his own path, if he ever hopes to reclaim his soul.
But in the struggle to protect the people they love and rebuild their identities, Roma's and Leviathan's destinies interlock as the tyrant hunts an ancient treasure that will doom humankind should it come into his possession—a living treasure to which Roma and Leviathan are the ultimate key.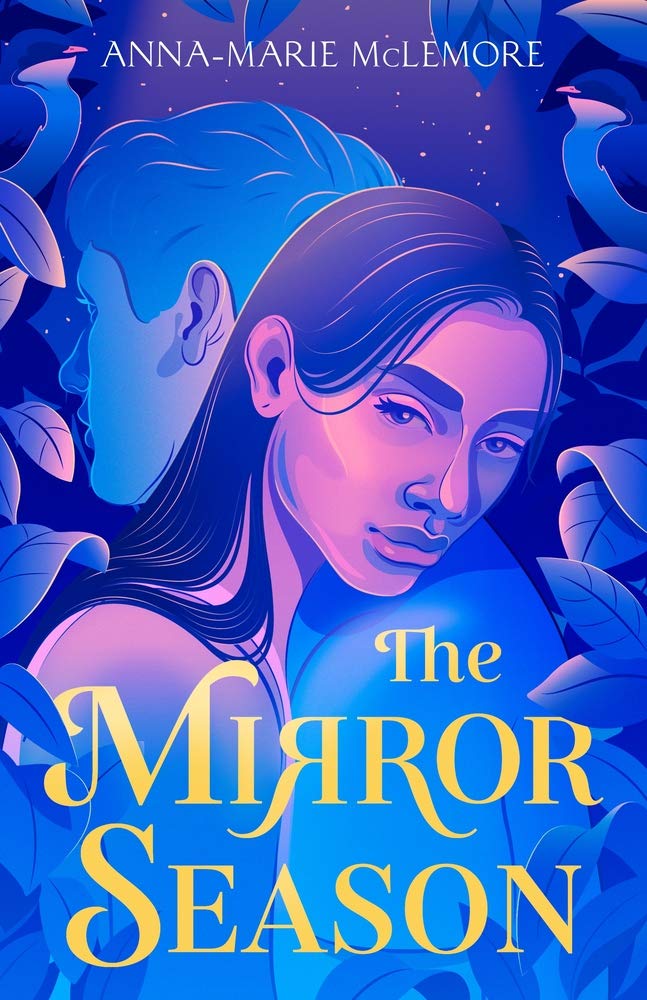 The Mirror Season by Anna-Marie McLemore (16th March)
When two teens discover that they were both sexually assaulted at the same party, they develop a cautious friendship through her family's possibly-magical pastelería, his secret forest of otherworldly trees, and the swallows returning to their hometown, in Anna-Marie McLemore's The Mirror Season…
Graciela Cristales' whole world changes after she and a boy she barely knows are assaulted at the same party. She loses her gift for making enchanted pan dulce. Neighborhood trees vanish overnight, while mirrored glass appears, bringing reckless magic with it. And Ciela is haunted by what happened to her, and what happened to the boy whose name she never learned.
But when the boy, Lock, shows up at Ciela's school, he has no memory of that night, and no clue that a single piece of mirrored glass is taking his life apart. Ciela decides to help him, which means hiding the truth about that night. Because Ciela knows who assaulted her, and him. And she knows that her survival, and his, depend on no one finding out what really happened.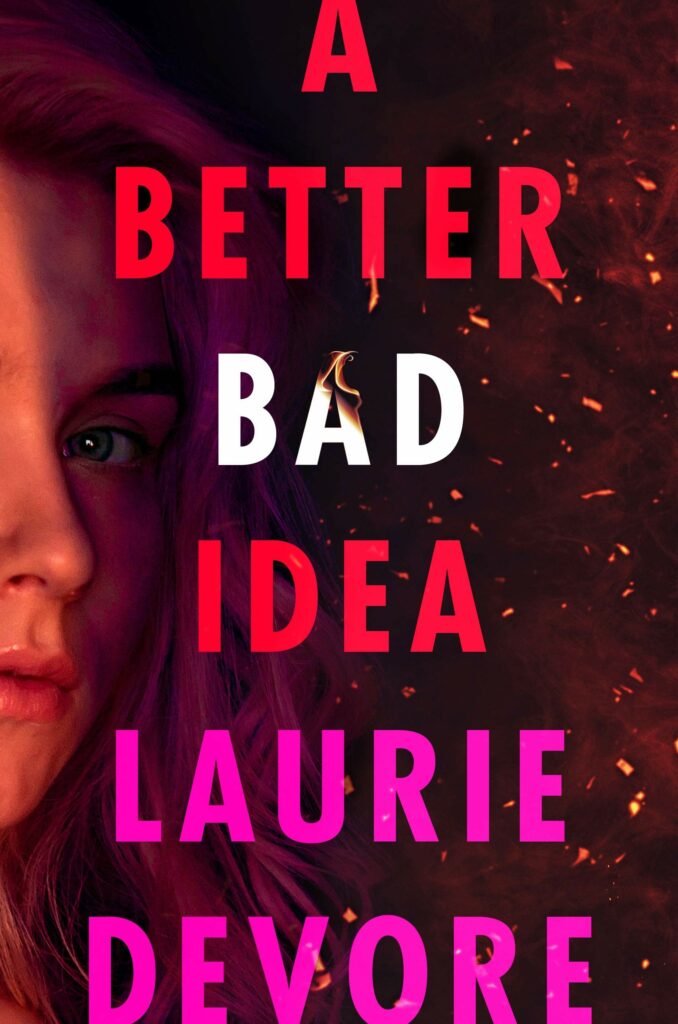 A Better Bad Idea by Laurie Devore (16th March)
Evelyn Peters is desperate. Desperate for a way out of McNair Falls, the dying southern town that's held her captive since the day she was born. Desperate to protect her little sister from her mother's terrifying and abusive boyfriend. And desperate to connect with anyone, even fallen golden boy Ashton Harper, longtime boyfriend of the girl Evelyn can never stop thinking about ― beautiful, volatile, tragically dead Reid Brewer.
Until a single night sends Evelyn and Ashton on a collision course that starts something neither of them can stop. With one struck match, their whole world goes up in flames. The only thing left to do is run―but leaving McNair Falls isn't as easy as just putting distance between here and there and some secrets refuse to stay left behind. A reckoning is coming . . . and not everyone is getting out alive.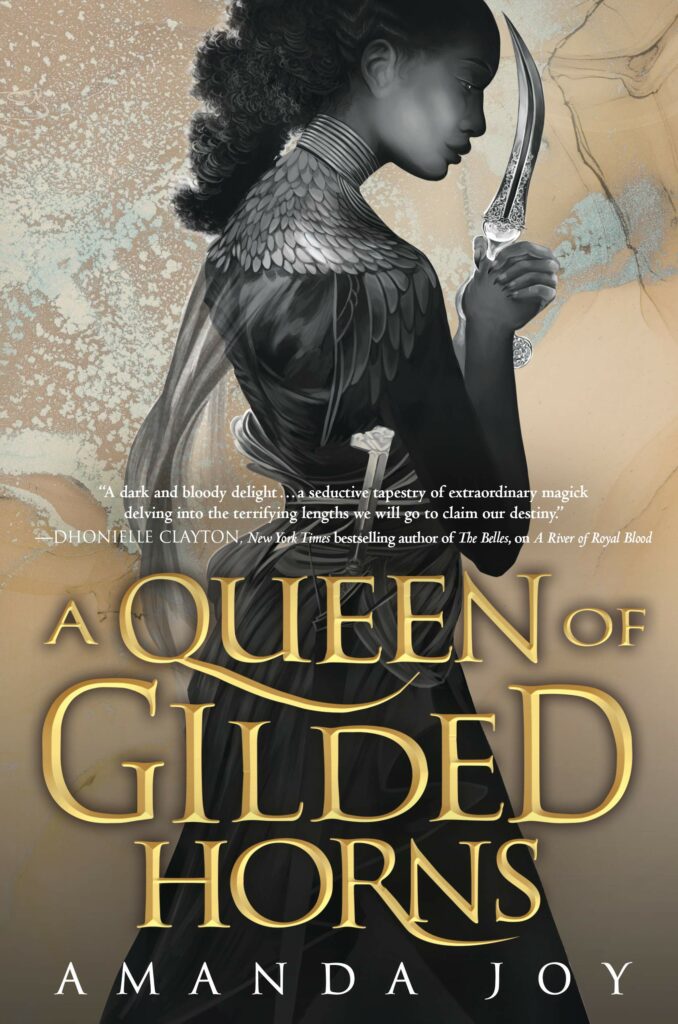 A Queen of Gilded Horns by Amanda Joy (16th March)
Now on the run, Eva is desperate for answers about her transformation and her true heritage. Along with Aketo, a small contingent of guards, and the sister she could not kill, Eva flees Ternain in hopes of finding friends and allies to the north–not to mention Baccha–to help her decide what to do next. Princess Isa is a difficult, unremorseful captive, and Eva knows better than to trust her sister, but she wants to. Despite their history, Eva is convinced that to survive the growing unrest in the queendom, she and her sister must make peace. Since the Entwining ceremony, Eva's and Isa's lives have been bonded, and each can only die by the other's hand. This perhaps provides an opening for a truce and a more hopeful future for both the sisters and the queendom, if only Isa would see reason and give up the battle for the throne.
With the two princesses on the run, the Queendom of Myre is on the brink of a revolution. And without Baccha to guide and train her magick, Eva must find a way not only to survive her own metamorphosis, but to unite all the people of Myre, including her sister, by finally taking the Ivory Throne.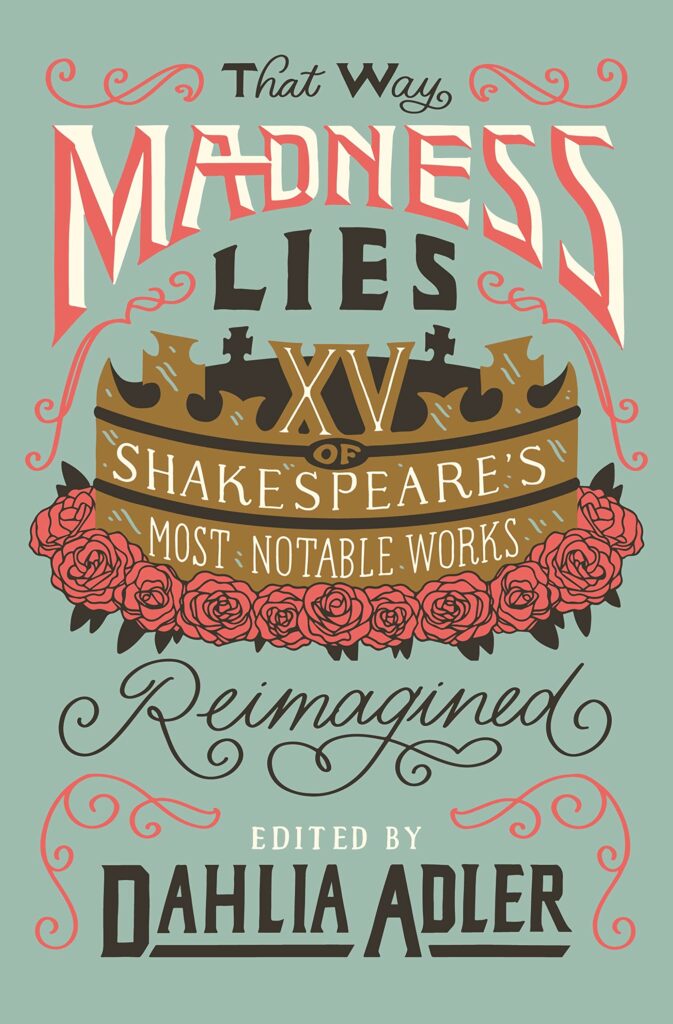 That Way Madness Lies by Dahlia Adler (16th March)
West Side Story. 10 Things I Hate About You. Kiss Me, Kate. Contemporary audiences have always craved reimaginings of Shakespeare's most beloved works. Now, some of today's best writers for teens take on the Bard in these 15 whip-smart and original retellings!
Contributors include Dahlia Adler (reimagining The Merchant of Venice), Kayla Ancrum (The Taming of the Shrew), Lily Anderson (All's Well That Ends Well), Patrice Caldwell (Hamlet), Melissa Bashardoust (A Winter's Tale), Amy Rose Capetta and Cori McCarthy (Much Ado About Nothing), Brittany Cavallaro (Sonnet 147), Joy McCullough (King Lear), Anna-Marie McLemore (A Midsummer Night's Dream), Samantha Mabry (Macbeth), Tochi Onyebuchi (Coriolanus), Mark Oshiro (Twelfth Night), Lindsay Smith (Julius Caesar), Kiersten White (Romeo and Juliet), and Emily Wibberley and Austin Siegemund-Broka (The Tempest).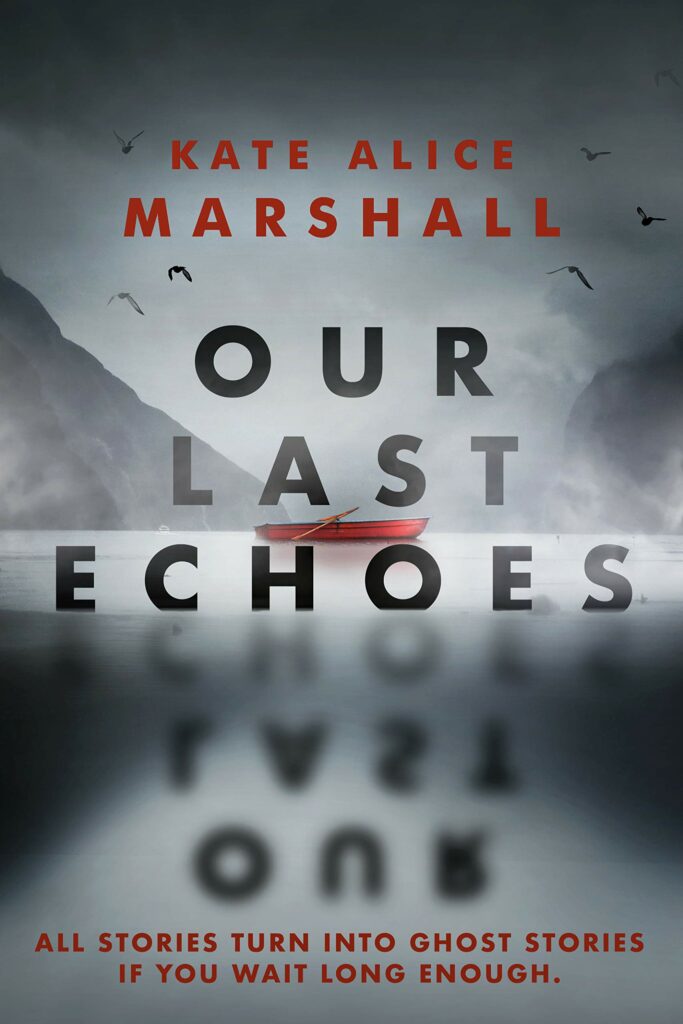 Our Last Echoes by Kate Alice Marshall (16th March)
Sophia's first memory is of drowning. She remembers the darkness of the water and the briny taste as it fills her throat. She remembers the cold shock of going under. She remembers her mother pulling her to safety before disappearing forever. But Sophia has never been in the ocean. And her mother died years ago in a hospital. Or so she has been told her whole life.
A series of clues have led Sophia to the island of Bitter Rock, Alaska, where she talked her way into a summer internship at the Landon Avian Research Center, the same center her mother worked at right before she died. There, she meets the disarmingly clever Liam, whose own mother runs the LARC, as well as Abby, who's following a mystery of her own: a series of unexplained disappearances. People have been vanishing from Bitter Rock for decades, leaving only their ghostly echoes behind. When it looks like their two mysteries might be one and the same, Sophia vows to dig up the truth, no matter how many lies she has to tell along the way. Even if it leads her to a truth she may not want to face.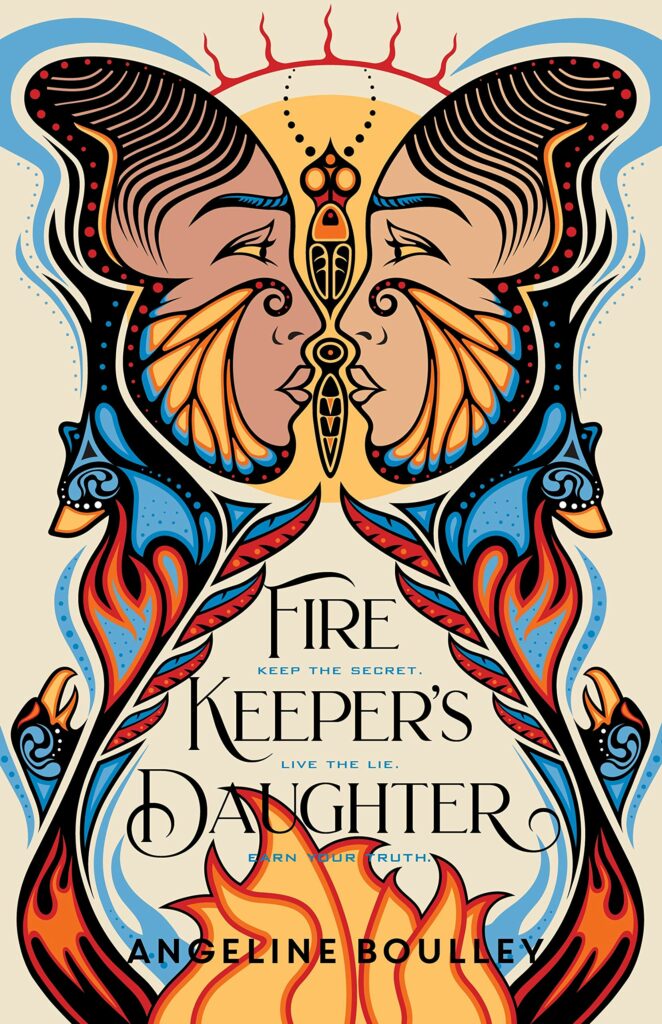 Firekeeper's Daughter by Angeline Boulley (16th March)
As a biracial, unenrolled tribal member and the product of a scandal, eighteen-year-old Daunis Fontaine has never quite fit in, both in her hometown and on the nearby Ojibwe reservation. Daunis dreams of studying medicine, but when her family is struck by tragedy, she puts her future on hold to care for her fragile mother.
The only bright spot is meeting Jamie, the charming new recruit on her brother Levi's hockey team. Yet even as Daunis falls for Jamie, certain details don't add up and she senses the dashing hockey star is hiding something. Everything comes to light when Daunis witnesses a shocking murder, thrusting her into the heart of a criminal investigation.
Reluctantly, Daunis agrees to go undercover, but secretly pursues her own investigation, tracking down the criminals with her knowledge of chemistry and traditional medicine. But the deceptions—and deaths—keep piling up and soon the threat strikes too close to home.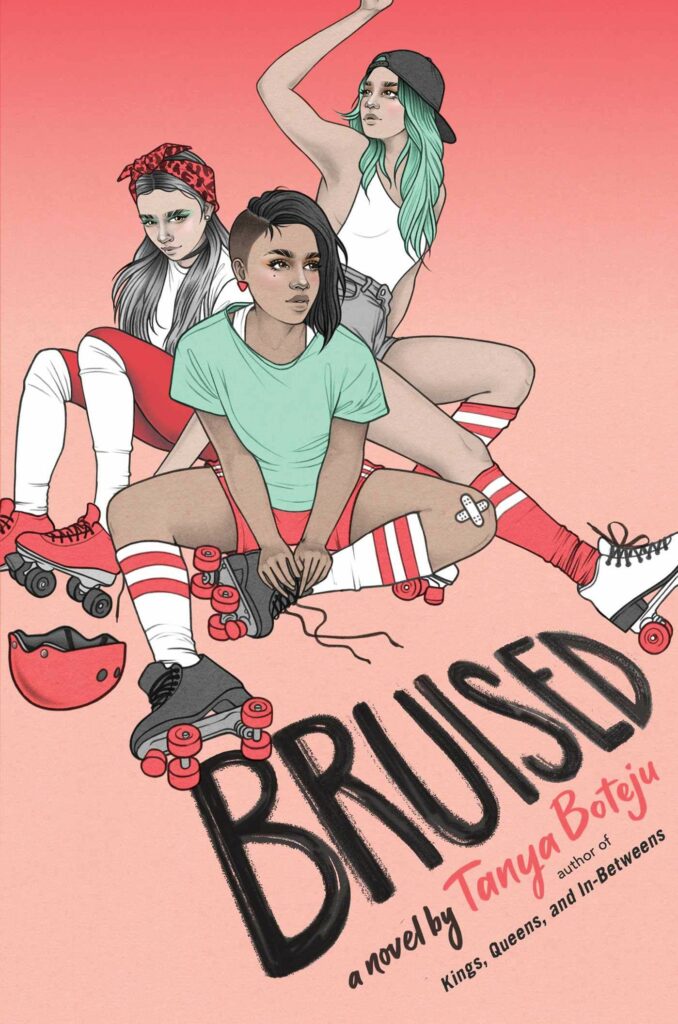 Bruised by Tanya Boteju (23rd March)
To Daya Wijesinghe, a bruise is a mixture of comfort and control. Since her parents died in an accident she survived, bruises have become a way to keep her pain on the surface of her skin so she doesn't need to deal with the ache deep in her heart.
So when chance and circumstances bring her to a roller derby bout, Daya is hooked. Yes, the rules are confusing and the sport seems to require the kind of teamwork and human interaction Daya generally avoids. But the opportunities to bruise are countless, and Daya realizes that if she's going to keep her emotional pain at bay, she'll need all the opportunities she can get.
The deeper Daya immerses herself into the world of roller derby, though, the more she realizes it's not the simple physical pain-fest she was hoping for. Her rough-and-tumble teammates and their fans push her limits in ways she never imagined, bringing Daya to big truths about love, loss, strength, and healing.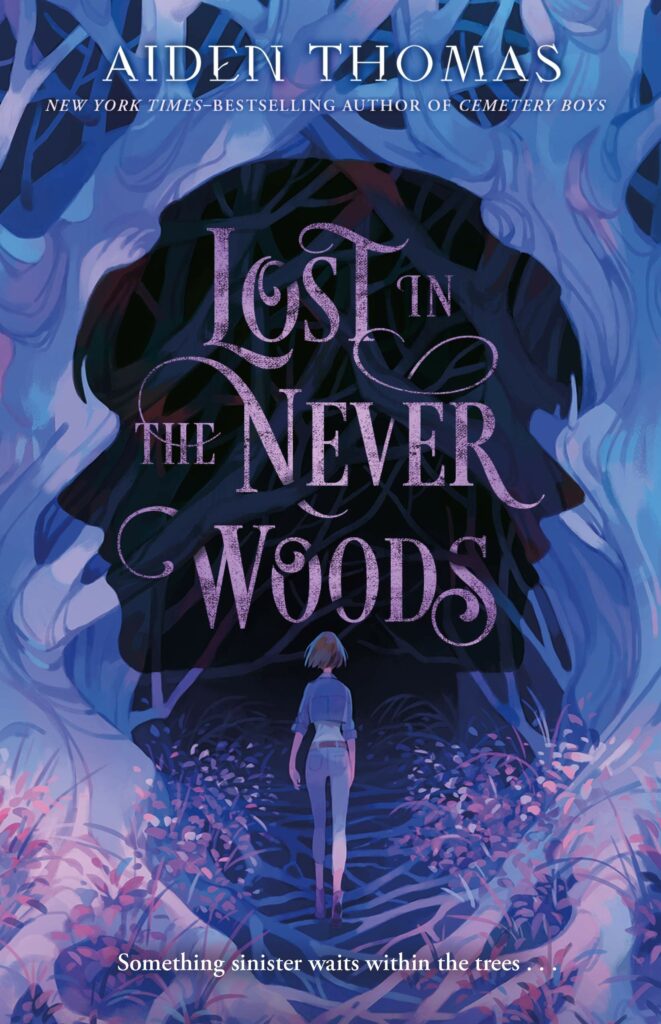 Lost in the Never Woods by Aiden Thomas (23rd March)
It's been five years since Wendy and her two brothers went missing in the woods, but when the town's children start to disappear, the questions surrounding her brothers' mysterious circumstances are brought back into light. Attempting to flee her past, Wendy almost runs over an unconscious boy lying in the middle of the road, and gets pulled into the mystery haunting the town.
Peter, a boy she thought lived only in her stories, claims that if they don't do something, the missing children will meet the same fate as her brothers. In order to find them and rescue the missing kids, Wendy must confront what's waiting for her in the woods.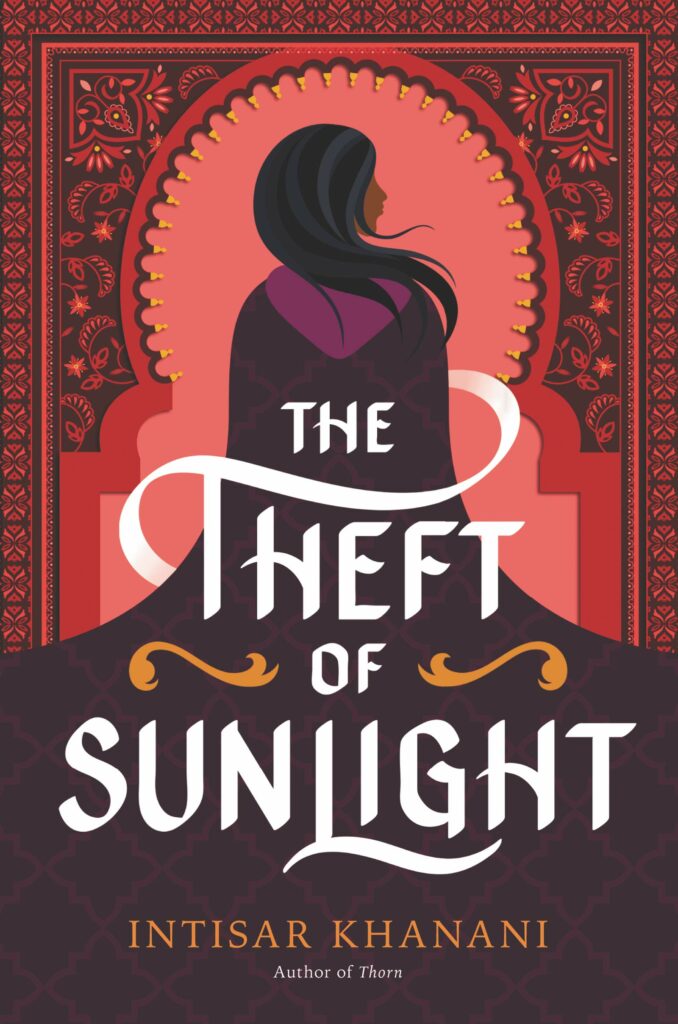 The Theft of Sunlight by Intisar Khanani (23rd March)
Children have been disappearing from across Menaiya for longer than Amraeya ni Ansarim can remember. When her friend's sister is snatched, Rae knows she can't look away any longer – even if that means seeking answers from the royal court, where her country upbringing and clubfoot will only invite ridicule.
Yet the court holds its share of surprises. There she discovers an ally in the foreign princess, who recruits her as an attendant. Armed with the princess's support, Rae seeks answers in the dark city streets, finding unexpected help in a rough-around-the-edges street thief with secrets of his own. But treachery runs deep, and the more Rae uncovers, the more she endangers the kingdom itself.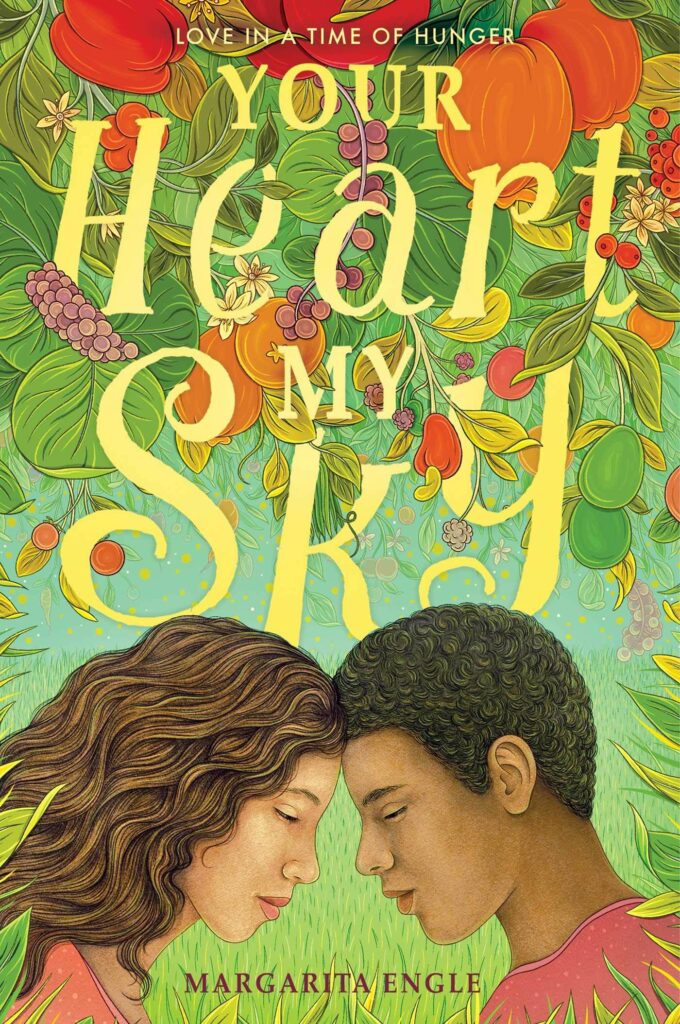 Your Heart My Sky by Margarita Engle (23rd March)
The people of Cuba are living in el periodo especial en tiempos de paz—the special period in times of peace. That's what the government insists that this era must be called, but the reality behind these words is starvation.
Liana is struggling to find enough to eat. Yet hunger has also made her brave: she finds the courage to skip a summer of so-called volunteer farm labor, even though she risks government retribution. Nearby, a quiet, handsome boy named Amado also refuses to comply, so he wanders alone, trying to discover rare sources of food.
A chance encounter with an enigmatic dog brings Liana and Amado together. United in hope and hunger, they soon discover that their feelings for each other run deep. Love can feed their souls and hearts—but is it enough to withstand el periodo especial?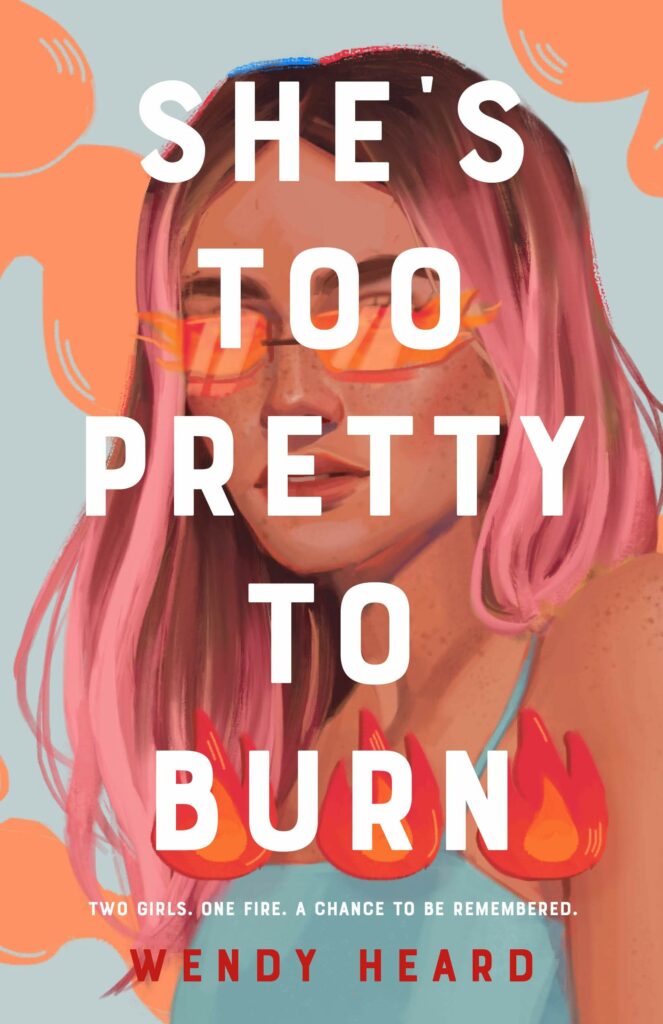 She's Too Pretty to Burn by Wendy Heard (30th March)
The summer is winding down in San Diego. Veronica is bored, caustically charismatic, and uninspired in her photography. Nico is insatiable, subversive, and obsessed with chaotic performance art. They're artists first, best friends second. But that was before Mick. Delicate, lonely, magnetic Mick: the perfect subject, and Veronica's dream girl. The days are long and hot―full of adventure―and soon they are falling in love. Falling so hard, they never imagine what comes next. One fire. Two murders. Three drowning bodies. One suspect . . . one stalker. This is a summer they won't survive.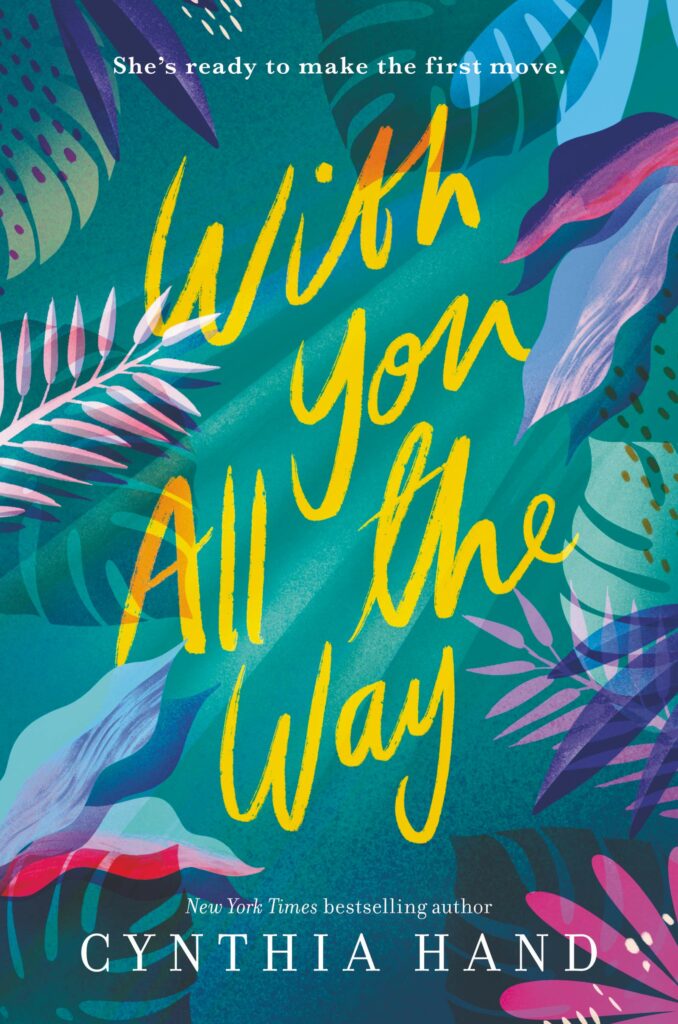 With You All the Way by Cynthia Hand (30th March)
Ada's life is a mess. She just caught her boyfriend cheating on her after a humiliating attempt at losing her virginity, and she's had it up to here with her gorgeous older sister's unsolicited advice.
But things really hit the fan during a family vacation in Hawaii, where Ada discovers her own mother is having an affair. Apparently, everyone is falling into bed with people they shouldn't. Everyone except Ada. But when Ada decides she's going to stop trying and start doing—sex, that is—her best laid plan overlooks an inconvenient truth: Feelings, romantic or not, always get in the way.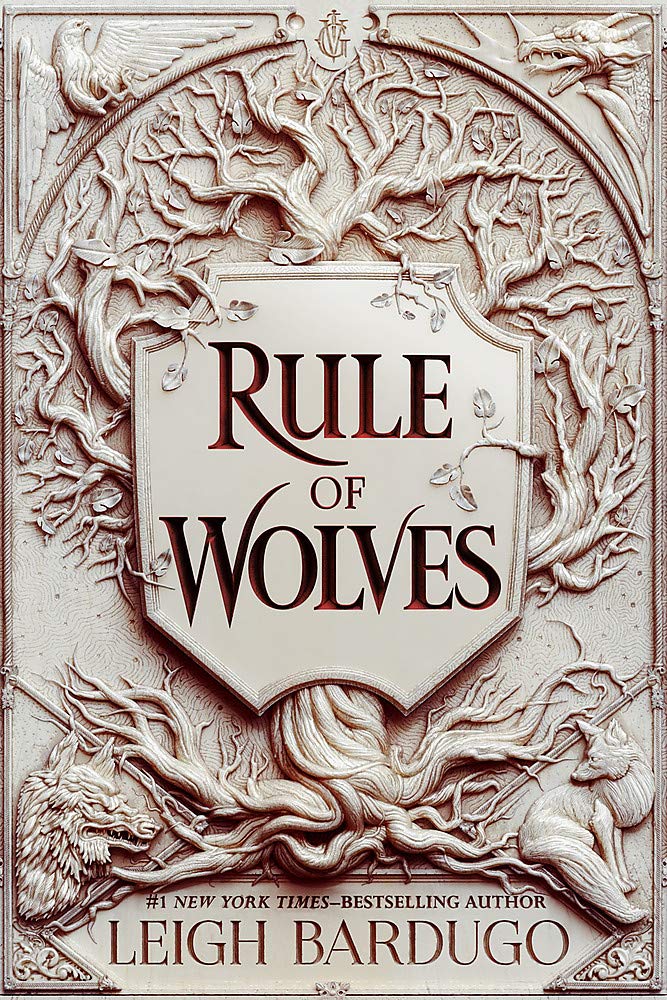 Rule of Wolves by Leigh Bardugo (30th March)
The Demon King. As Fjerda's massive army prepares to invade, Nikolai Lantsov will summon every bit of his ingenuity and charm—and even the monster within—to win this fight. But a dark threat looms that cannot be defeated by a young king's gift for the impossible.
The Stormwitch. Zoya Nazyalensky has lost too much to war. She saw her mentor die and her worst enemy resurrected, and she refuses to bury another friend. Now duty demands she embrace her powers to become the weapon her country needs. No matter the cost.
The Queen of Mourning. Deep undercover, Nina Zenik risks discovery and death as she wages war on Fjerda from inside its capital. But her desire for revenge may cost her country its chance at freedom and Nina the chance to heal her grieving heart.
King. General. Spy. Together they must find a way to forge a future in the darkness. Or watch a nation fall.