30 June 2020 YA releases you need this summer
Your Summer reading list is about to get a whole lot longer
This post contains affiliate links, which means United By Pop receives a percentage if you make a purchase using these links. Thank you for supporting the brands that support this blog.
Summer has officially arrived and this year June has bought with it stories of K-pop stars,  secret sirens, aspiring magicians, small town murders, spider kings and so much more. So prepare your bank balance and rearrange that 'to read' pile because these June YA releases are about to make your Summer reading list a whole lot longer.
---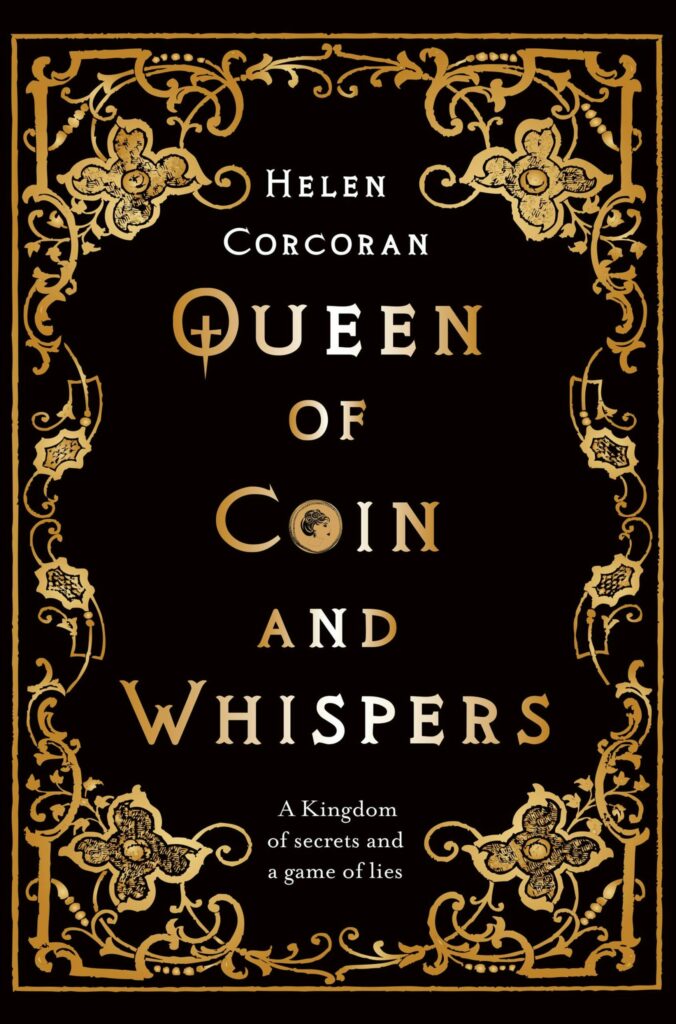 Queen of Coin and Whisper by Helen Corcoran (June 1st)
When teenage queen Lia inherits her corrupt uncle's bankrupt kingdom, she brings a new spymaster into the fold … Xania, who takes the job to avenge her murdered father.
Faced with dangerous plots and hidden enemies, can Lia and Xania learn to rely on each another, as they discover that all is not fair in love and treason?
In a world where the throne means both power and duty, they must decide what to sacrifice for their country – and for each other …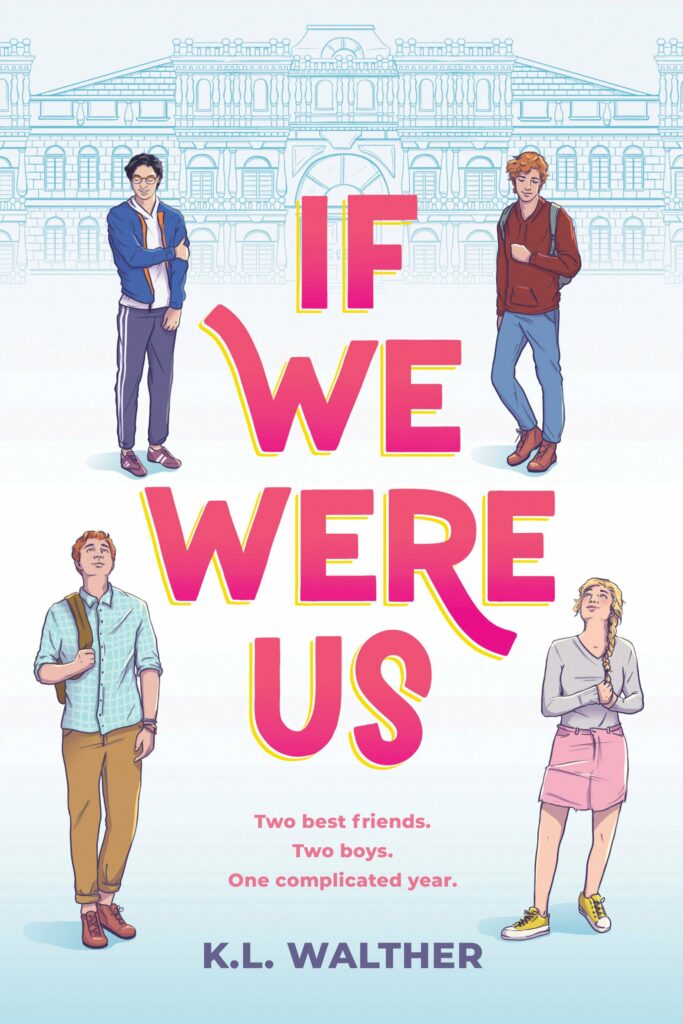 If We Were Us by K.L. Walther (June 2nd)
Everyone at the prestigious Bexley School believes that Sage Morgan and Charlie Carmichael are meant to be….that it's just a matter of time until they realize that they are actually in love.
When Luke Morrissey shows up on the Bexley campus his presence immediately shakes things up. Charlie and Luke are drawn to each other the moment they meet, giving Sage the opportunity to steal away to spend time with Charlie's twin brother, Nick.
But Charlie is afraid of what others will think if he accepts that he has much more than a friendship with Luke. And Sage fears that things with Nick are getting too serious too quickly. The duo will need to rely on each other and their lifelong friendship to figure things out with the boys they love.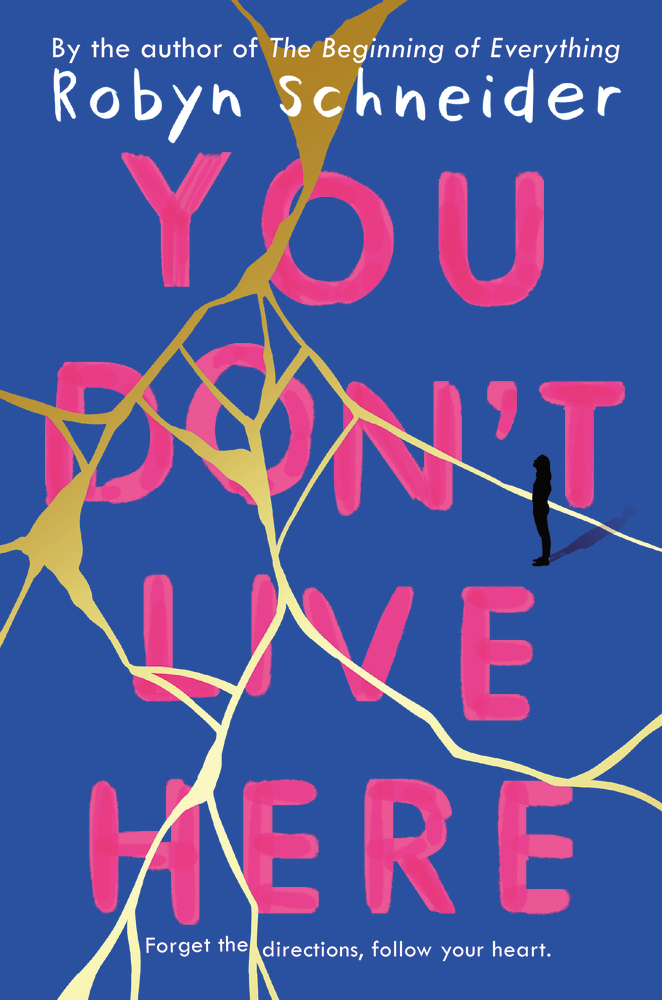 You Don't Live Here by Robyn Schneider (June 2nd)
In Southern California, no one lives more than thirty miles from the nearest fault line. Sasha Bloom is standing right on top of one when her world literally crumbles around her. With her mother now dead and father out of the picture, Sasha moves in with her estranged grandparents.
Living in her mom's old bedroom, Sasha has no idea who she is anymore. Luckily, her grandparents are certain they know who she should be: A lawyer in the making. Ten pounds skinnier. In a socially advantageous relationship with a boy from a good family—a boy like Cole Edwards. And Cole has ideas for who Sasha should be, too. His plus one at lunch. His girlfriend. His.
Sasha tries to make everything work, but that means folding away her love of photography, her grief for her mother, and her growing interest in the magnificently clever Lily Chen. Sasha wants to follow Lily off the beaten path, to discover hidden beaches, secret menus, and the truth about dinosaur pee. But being friends with Lily might lead somewhere new. Is Sasha willing to stop being the girl everyone expects and let the girl beneath the surface breath through?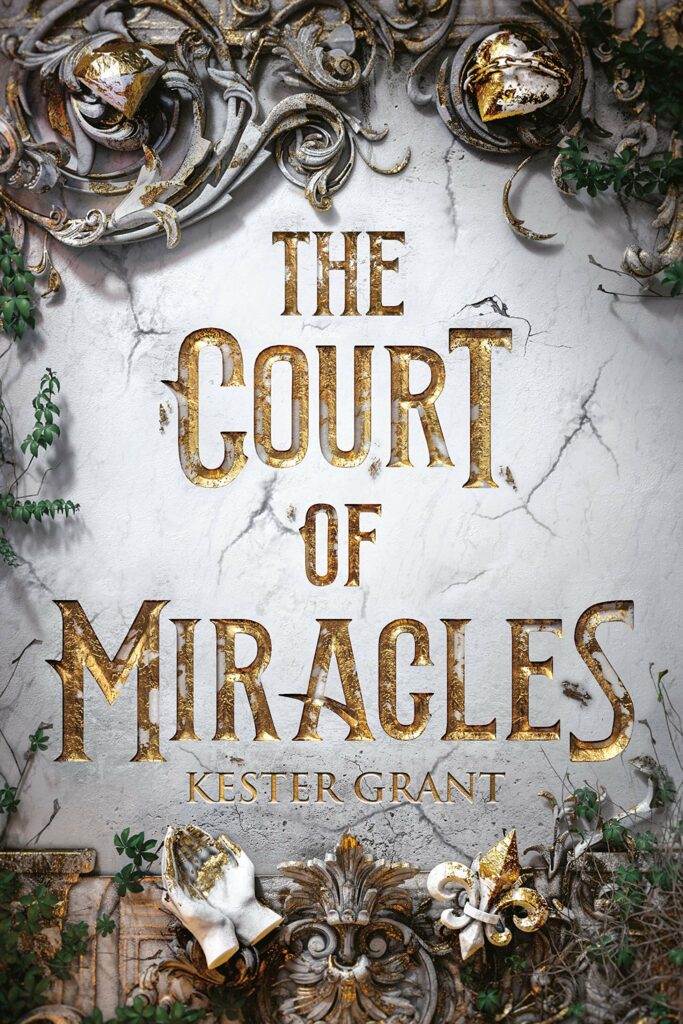 The Court of Miracles by Kester Grant (June 2nd)
In the violent urban jungle of an alternate 1828 Paris, the French Revolution has failed and the city is divided between merciless royalty and nine underworld criminal guilds, known as the Court of Miracles. Eponine (Nina) Thénardier is a talented cat burglar and member of the Thieves Guild. Nina's life is midnight robberies, avoiding her father's fists, and watching over her naïve adopted sister, Cosette (Ettie). When Ettie attracts the eye of the Tiger–the ruthless lord of the Guild of Flesh–Nina is caught in a desperate race to keep the younger girl safe. Her vow takes her from the city's dark underbelly to the glittering court of Louis XVII. And it also forces Nina to make a terrible choice–protect Ettie and set off a brutal war between the guilds, or forever lose her sister to the Tiger.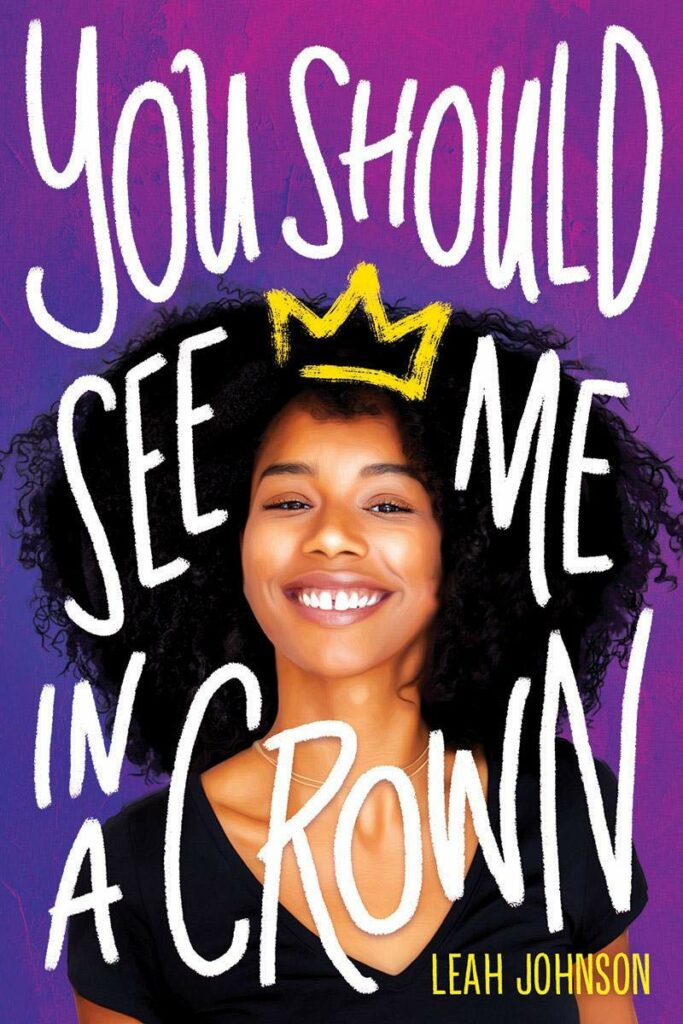 You Should See Me in a Crown by Leah Johnson (June 2nd)
Liz Lighty has always believed she's too black, too poor, too awkward to shine in her small, rich, prom-obsessed midwestern town. But it's okay — Liz has a plan that will get her out of Campbell, Indiana, forever: attend the uber-elite Pennington College, play in their world-famous orchestra, and become a doctor.
But when the financial aid she was counting on unexpectedly falls through, Liz's plans come crashing down . . . until she's reminded of her school's scholarship for prom king and queen. There's nothing Liz wants to do less than endure a gauntlet of social media trolls, catty competitors, and humiliating public events, but despite her devastating fear of the spotlight she's willing to do whatever it takes to get to Pennington.
The only thing that makes it halfway bearable is the new girl in school, Mack. She's smart, funny, and just as much of an outsider as Liz. But Mack is also in the running for queen. Will falling for the competition keep Liz from her dreams . . . or make them come true?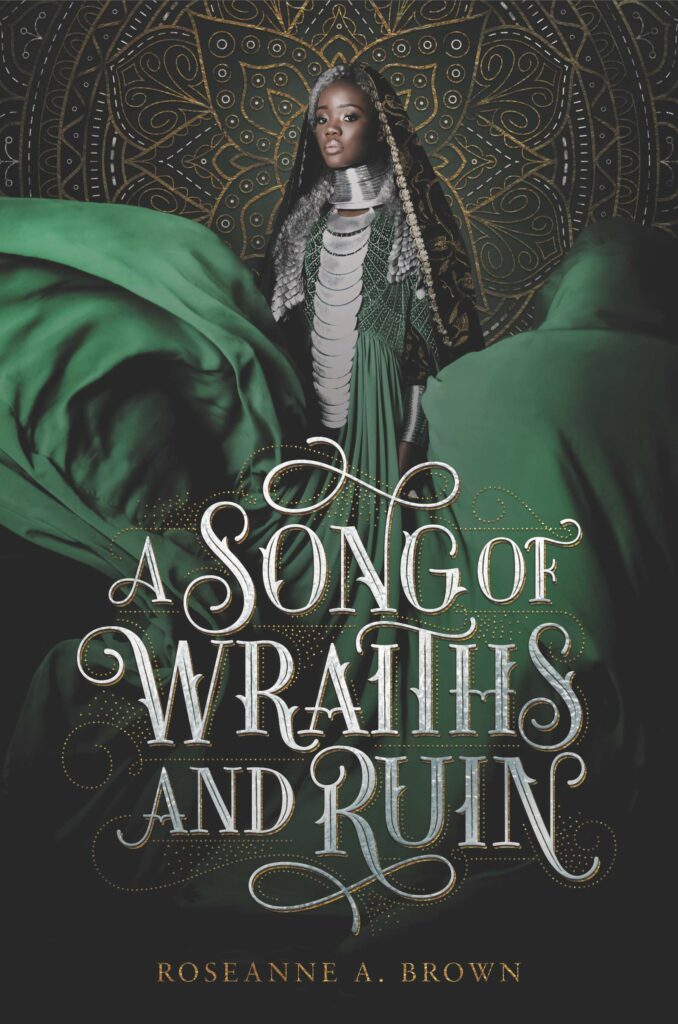 A Song of Wraiths and Ruin by Roseanne A. Brown (June 2nd)
For Malik, the Solstasia festival is a chance to escape his war-stricken home and start a new life with his sisters in the prosperous desert city of Ziran. But when a vengeful spirit abducts Malik's younger sister, Nadia, as payment into the city, Malik strikes a fatal deal—kill Karina, Crown Princess of Ziran, for Nadia's freedom.
But Karina has deadly aspirations of her own. Her mother, the Sultana, has been assassinated; her court threatens mutiny; and Solstasia looms like a knife over her neck. Grief-stricken, Karina decides to resurrect her mother through ancient magic . . . requiring the beating heart of a king. And she knows just how to obtain one: by offering her hand in marriage to the victor of the Solstasia competition.
When Malik rigs his way into the contest, they are set on a course to destroy each other. But as attraction flares between them and ancient evils stir, will they be able to see their tasks to the death?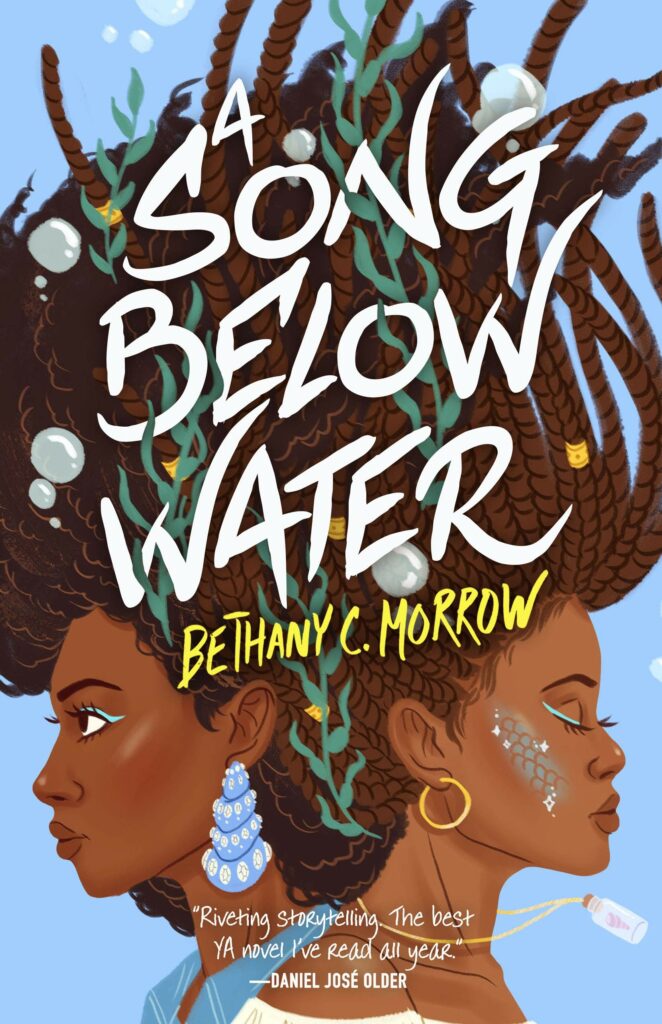 A Song Below Water by Bethany C. Morrow (June 2nd)
Tavia is already at odds with the world, forced to keep her siren identity under wraps in a society that wants to keep her kind under lock and key. Never mind she's also stuck in Portland, Oregon, a city with only a handful of black folk and even fewer of those with magical powers. At least she has her bestie Effie by her side as they tackle high school drama, family secrets, and unrequited crushes.
But everything changes in the aftermath of a siren murder trial that rocks the nation; the girls' favorite Internet fashion icon reveals she's also a siren, and the news rips through their community. Tensions escalate when Effie starts being haunted by demons from her past, and Tavia accidentally lets out her magical voice during a police stop. No secret seems safe anymore—soon Portland won't be either.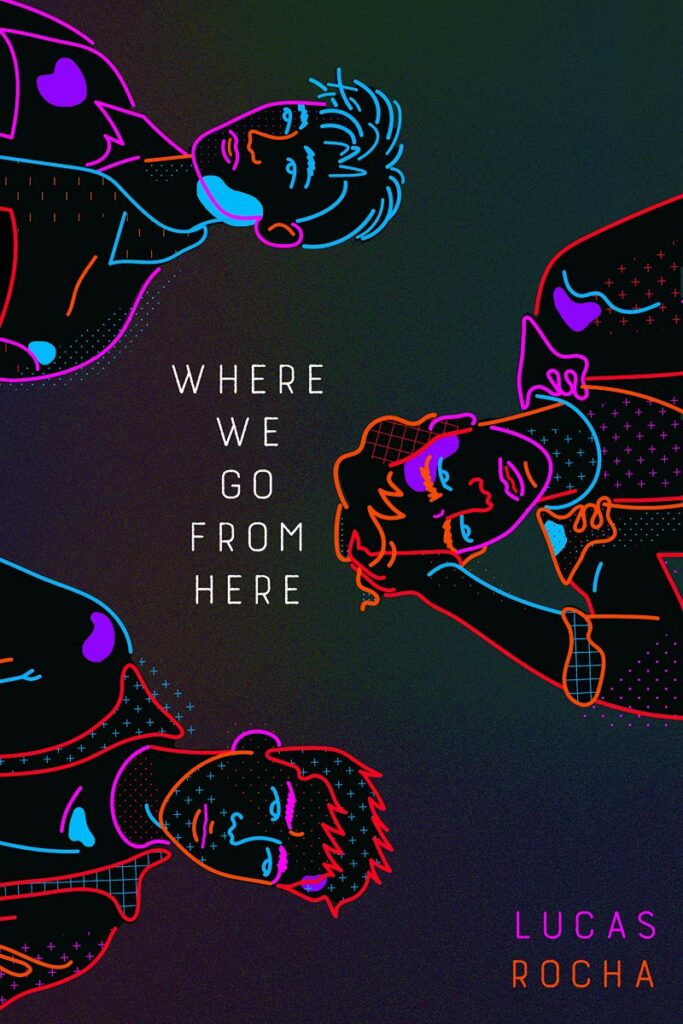 Where Do we Go From Here by Lucas Rocha  (June 2nd)
Ian has just been diagnosed with HIV.
Victor, to his great relief, has tested negative.
Henrique has been living with HIV for the past three years.
When Victor finds himself getting tested for HIV for the first time, he can't help but question his entire relationship with Henrique, the guy he has-had-been dating. See, Henrique didn't disclose his positive HIV status to Victor until after they had sex, and even though Henrique insisted on using every possible precaution, Victor is livid.
That's when Victor meets Ian, a guy who's also getting tested for HIV. But Ian's test comes back positive, and his world is about to change forever. Though Victor is loath to think about Henrique, he offers to put the two of them in touch, hoping that perhaps Henrique can help Ian navigate his new life. In the process, the lives of Ian, Victor, and Henrique will become intertwined in a story of friendship, love, and stigma-a story about hitting what you think is rock bottom, but finding the courage and support to keep moving forward.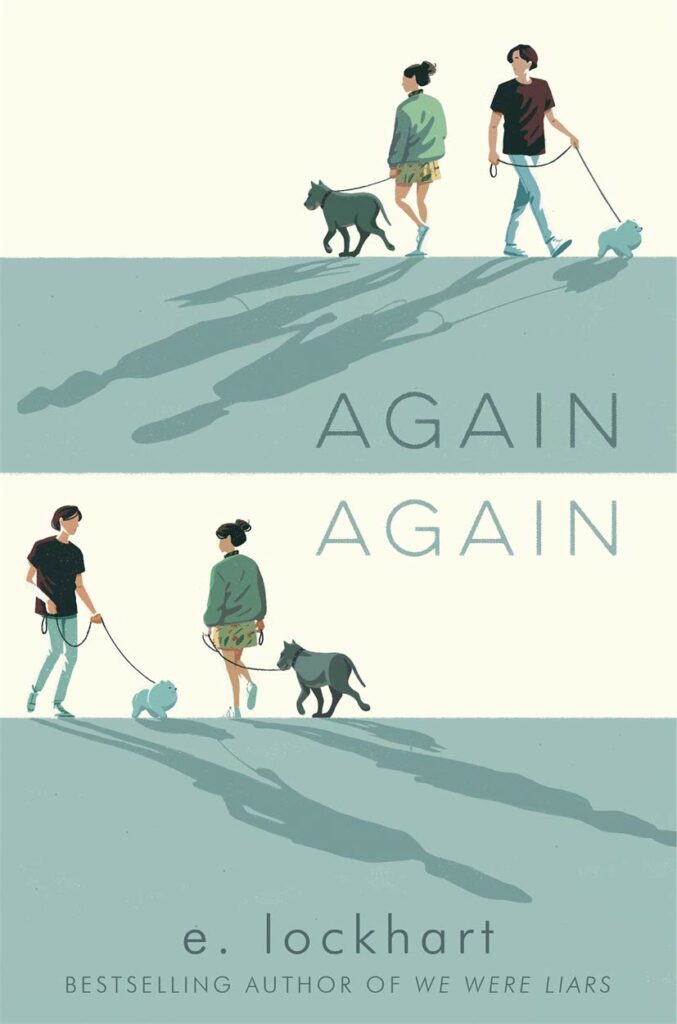 Again Again by E. Lockhart (June 2nd)
When Adelaide Buchman's younger brother succumbs to a drug overdose, she saves his life. In the aftermath, looking for distraction, she becomes a stylish, bright charmer who blows off school and falls madly in love – even though her heart is shattered.
Adelaide is catapulted into a summer of wild possibility, during which she will fall in and out of love a thousand times while finally confronting her brother, their history, and her own strength.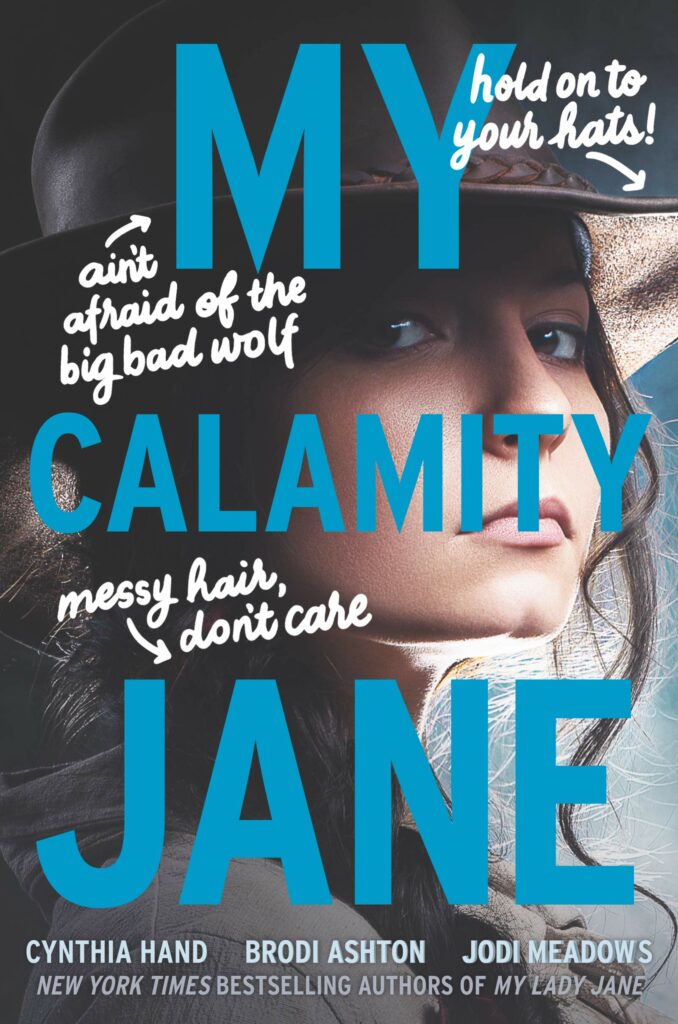 My Calamity Jane by Cynthia Hand, Brodi Ashton & Jodi Meadows
Welcome to 1876 America, a place bursting with gunslingers, outlaws, and garou–better known as werewolves.
And where there are garou, there're hunters: the one and only Calamity Jane, to be precise, along with her fellow stars of Wild Bill's Traveling Show, Annie Oakley and Frank "the Pistol Prince" Butler.
After a garou hunt goes south and Jane finds a suspicious-like bite on her arm, she turns tail for Deadwood, where there's talk of a garou cure. But rumors can be deceiving–meaning the gang better hightail it after her before they're a day late and a Jane short.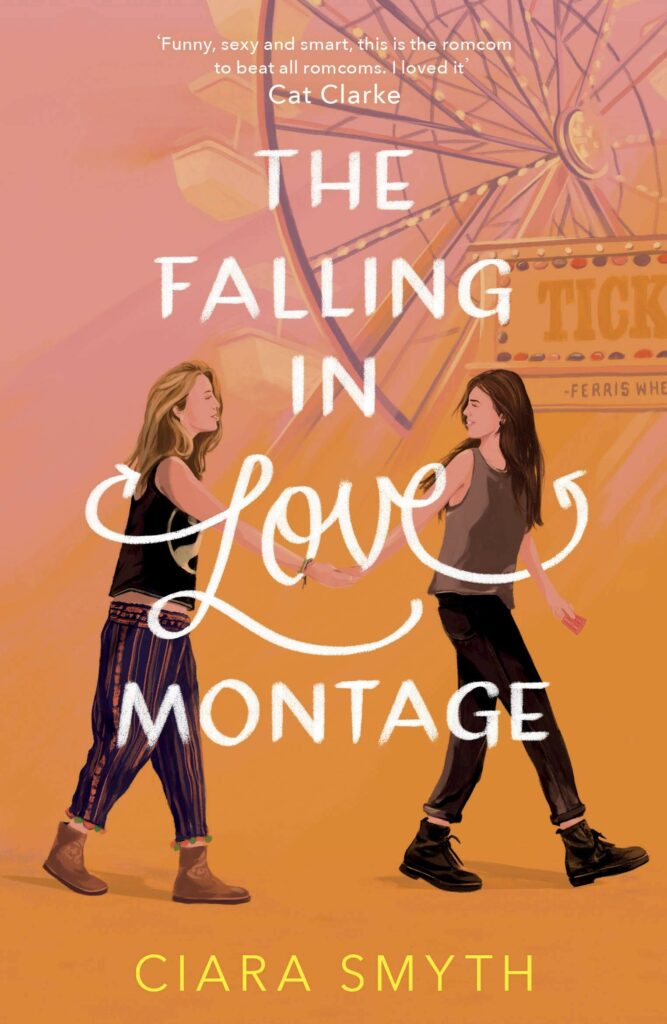 The Falling in Love Montage Ciara Smyth (June 4th)
Saoirse doesn't believe in love at first sight or happy endings. If they were real, her mother would still be able to remember her name and not in a care home with early onset dementia. A condition that Saoirse may one day turn out to have inherited. So she's not looking for a relationship. She doesn't see the point in igniting any romantic sparks if she's bound to burn out.
But after a chance encounter at an end-of-term house party, Saoirse is about to break her own rules. For a girl with one blue freckle, an irresistible sense of mischief, and a passion for rom-coms.
Unbothered by Saoirse's no-relationships rulebook, Ruby proposes a loophole: They don't need true love to have one summer of fun, complete with every cliché, rom-com montage-worthy date they can dream up—and a binding agreement to end their romance come fall. It would be the perfect plan, if they weren't forgetting one thing about the Falling in Love Montage: when it's over, the characters actually fall in love… for real.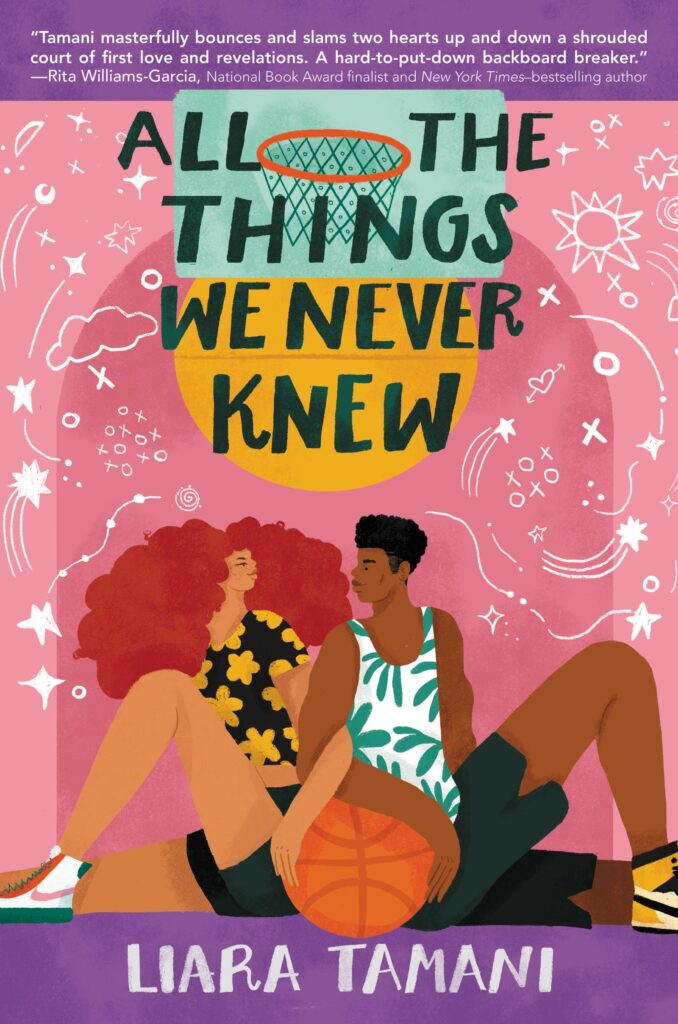 All The Things We Never Knew by Liara Tamani (June 9th)
A glance was all it took. That kind of connection, the immediate and raw understanding of another person, just doesn't come along very often. And as rising stars on their Texas high schools' respective basketball teams, destined for bright futures in college and beyond, it seems like a match made in heaven. But Carli and Rex have secrets. As do their families.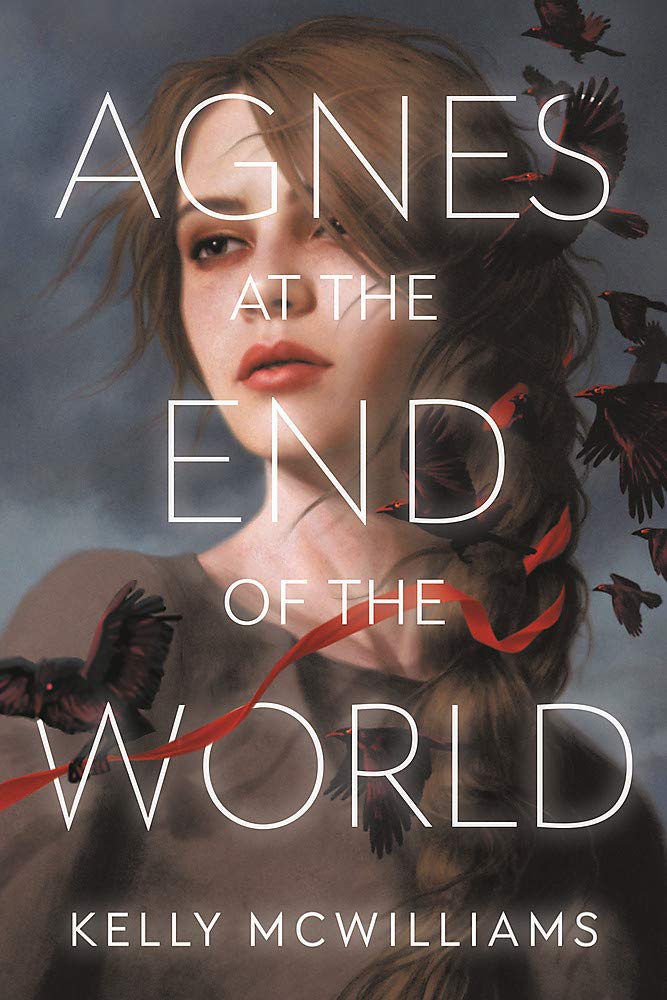 Agnes at the End of the World by Kelly McWilliams (June 9th)
Agnes loves her home of Red Creek–its quiet, sunny mornings, its dusty roads, and its God. There, she cares tirelessly for her younger siblings and follows the town's strict laws. What she doesn't know is that Red Creek is a cult, controlled by a madman who calls himself a prophet.
Then Agnes meets Danny, an Outsider boy, and begins to question what is and isn't a sin. Her younger brother, Ezekiel, will die without the insulin she barters for once a month, even though medicine is considered outlawed. Is she a sinner for saving him? Is her sister, Beth, a sinner for dreaming of the world beyond Red Creek?
As the Prophet grows more dangerous, Agnes realizes she must escape with Ezekiel and leave everyone else, including Beth, behind. But it isn't safe Outside, either: A viral pandemic is burning through the population at a terrifying rate. As Agnes ventures forth, a mysterious connection grows between her and the Virus. But in a world where faith, miracles, and cruelty have long been indistinguishable, will Agnes be able to choose between saving her family and saving the world?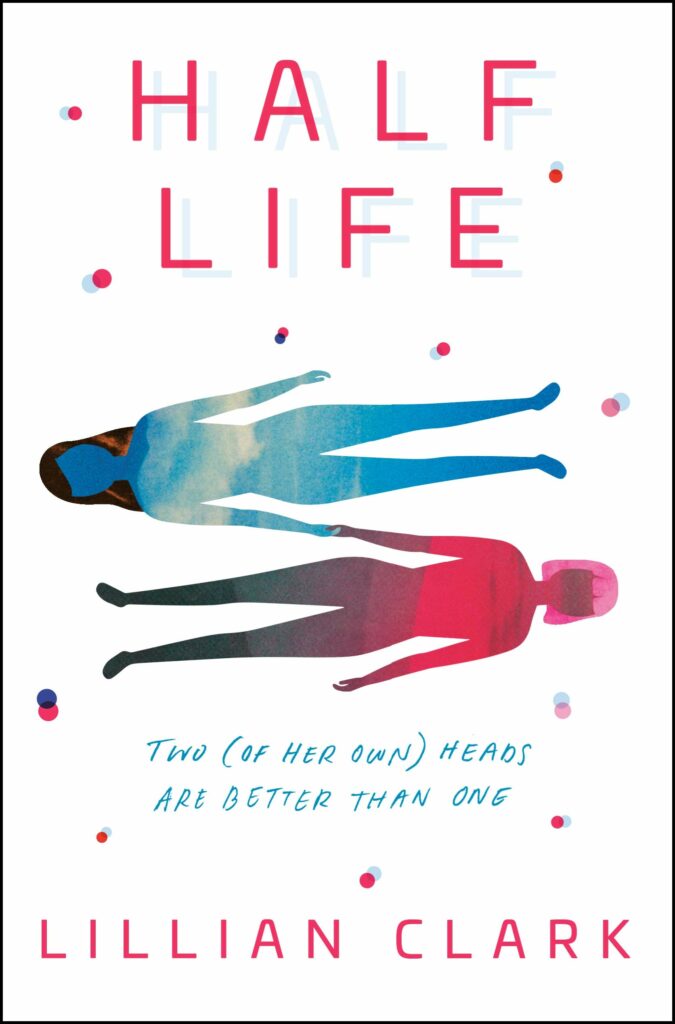 Half Life by Lillian Clark (June 9th)
There aren't enough hours in the day for Lucille–perfectionist, overachiever–to do everything she has to do, and there certainly aren't enough hours to hang out with friends, fall in love, get in trouble–all the teenage things she knows she should want to be doing instead of preparing for a flawless future. So when she sees an ad for Life2: Do more. Be more, she's intrigued.
The company is looking for beta testers to enroll in an experimental clone program, and in the aftermath of a series of disappointments, Lucille is feeling reckless enough to jump in. At first, it's perfect: her clone, Lucy, is exactly what she needed to make her life manageable and have time for a social life. But it doesn't take long for Lucy to become more Lucy and less Lucille, and Lucille is forced to stop looking at Lucy as a reflection and start seeing her as a window–a glimpse at someone else living her own life, but better. Lucy does what she really wants to, not what she thinks she should want to, and Lucille is left wondering how much she was even a part of the perfect life she'd constructed for herself. Lucille wanted Lucy to help her relationships with everyone else, but how can she do that without first rectifying her relationship with herself?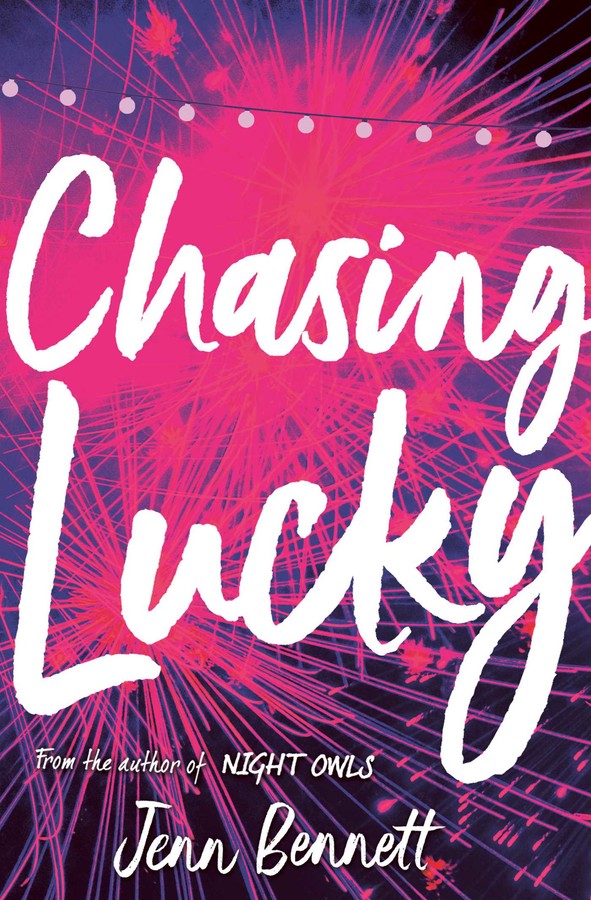 Chasing Lucky by Jenn Bennett (June 11th)
Budding photographer Josie Saint-Martin has spent half her life with her single mother, moving from city to city. When they return to her historical New England hometown to run the family bookstore, Josie knows it's not forever, so there's no reason to change her modus operandi—keeping to herself, dreaming of the day she can leave.
But after a disastrous summer party, a poorly executed act of revenge lands her in big-time trouble. As in, jail…alongside the last person with whom she'd want to share a mugshot: the son of the boat mechanic across the street, Lucky Karras. Outsider, rebel…and her former childhood best friend.
Josie and Lucky become the talk of their coastal small town. But during a summer of secrets, everything changes, and the easy friendship they once shared grows into something deeper and more complicated. Can Josie and Lucky swim past obstacles that come with rough waters, or will they both go down together?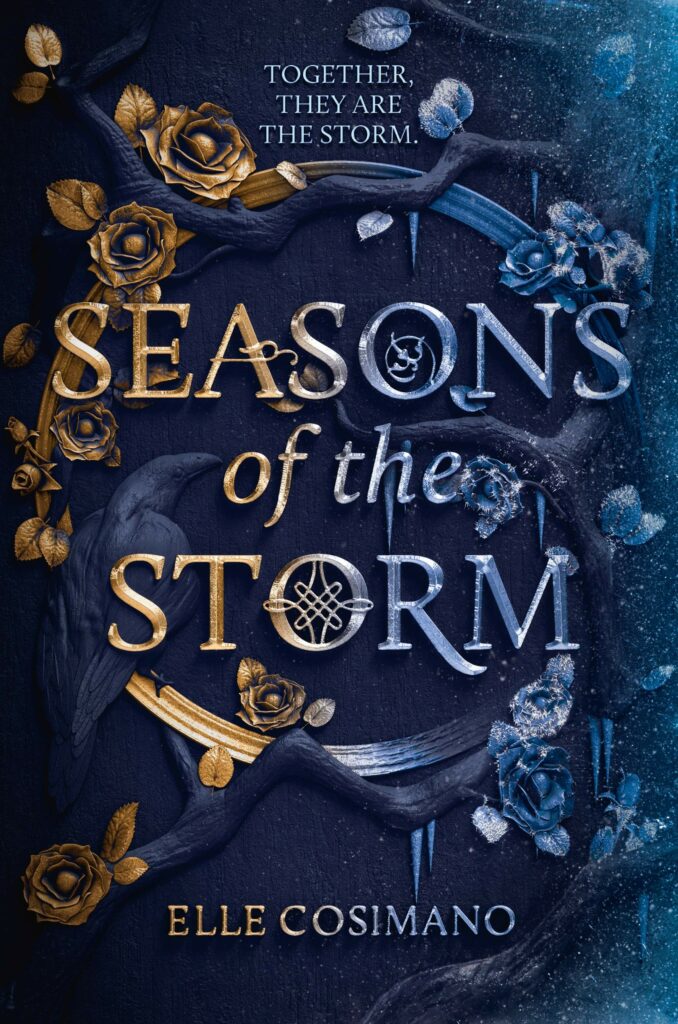 Seasons of the Storm by Elle Cosimano (June 15th)
One cold, crisp night, Jack Sommers was faced with a choice—live forever according to the ancient, magical rules of Gaia, or die.
Jack chose to live, and in exchange, he became a Winter—an immortal physical embodiment of the season on Earth. Every year, he must hunt the Season who comes before him. Summer kills Spring. Autumn kills Summer. Winter kills Autumn. And Spring kills Winter.
Jack and Fleur, a Winter and a Spring, fall for each other against all odds. To be together, they'll have to escape the cycle that's been forcing them apart. But their creator won't let them go without a fight.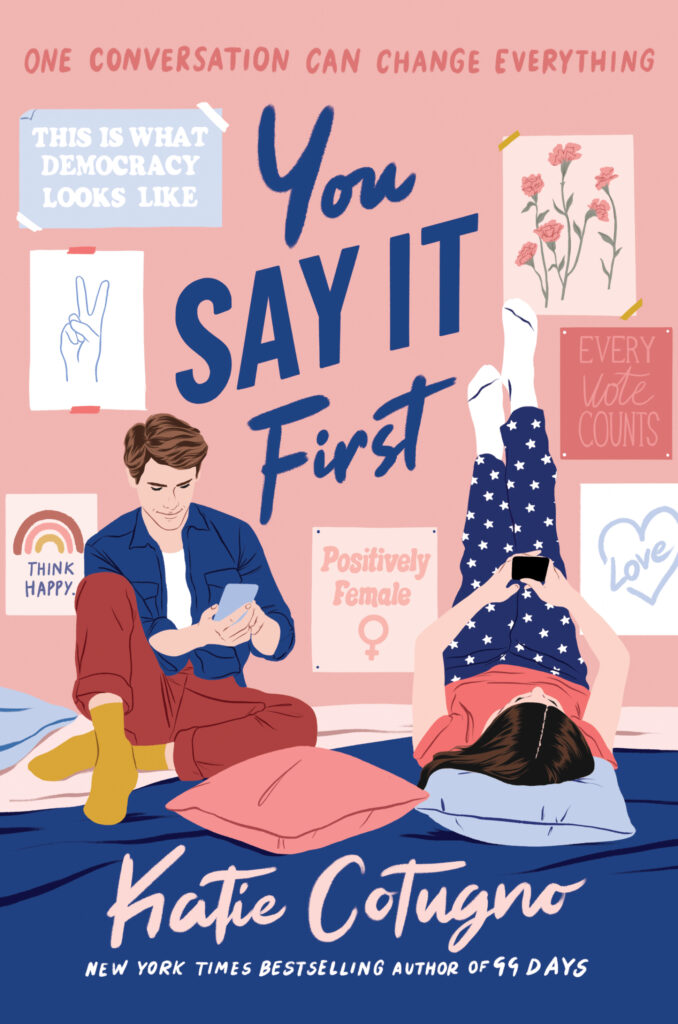 You Say It First by Katie Cotugno (June 16th)
Meg has her entire life set up perfectly: her boyfriend Mason is sweet and supportive, she and her best friend Emily plan to head to Cornell together in the fall, and she even finds time to clock shifts phonebanking at a voter registration call center in her Philadelphia suburb. But everything changes when one of those calls connects her to a stranger from small-town Ohio, who gets under her skin from the moment he picks up the phone.
Colby is stuck in a rut, reeling from a family tragedy and working a dead-end job—unsure what his future holds, or if he even cares. The last thing he has time for is some privileged rich girl preaching the sanctity of the political process. So he says the worst thing he can think of and hangs up. But things don't end there.…
That night on the phone winds up being the first in a series of candid, sometimes heated, always surprising conversations that lead to a long-distance friendship and then—slowly—to something more. Across state lines and phone lines, Meg and Colby form a once-in-a-lifetime connection. But in the end, are they just too different to make it work?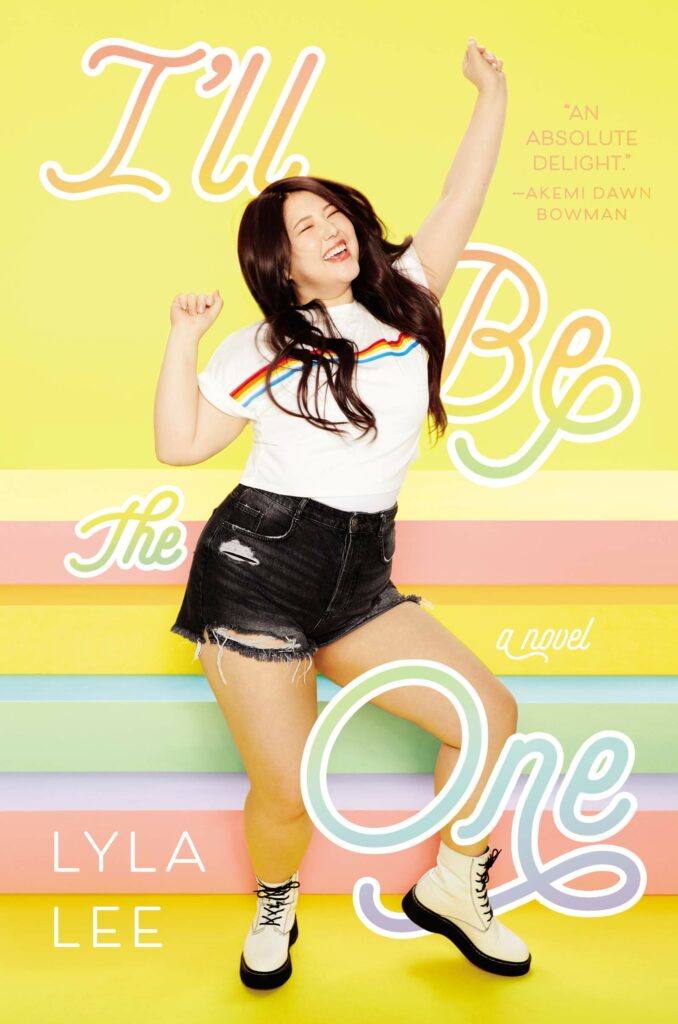 I'll Be the One by Lyla Lee (June 16th)
Skye Shin has heard it all. Fat girls shouldn't dance. Wear bright colors. Shouldn't call attention to themselves. But Skye dreams of joining the glittering world of K-Pop, and to do that, she's about to break all the rules that society, the media, and even her own mother, have set for girls like her.
She'll challenge thousands of other performers in an internationally televised competition looking for the next K-pop star, and she'll do it better than anyone else.
When Skye nails her audition, she's immediately swept into a whirlwind of countless practices, shocking performances, and the drama that comes with reality TV. What she doesn't count on are the highly fat-phobic beauty standards of the Korean pop entertainment industry, her sudden media fame and scrutiny, or the sparks that soon fly with her fellow competitor, Henry Cho.
But Skye has her sights on becoming the world's first plus-sized K-pop star, and that means winning the competition—without losing herself.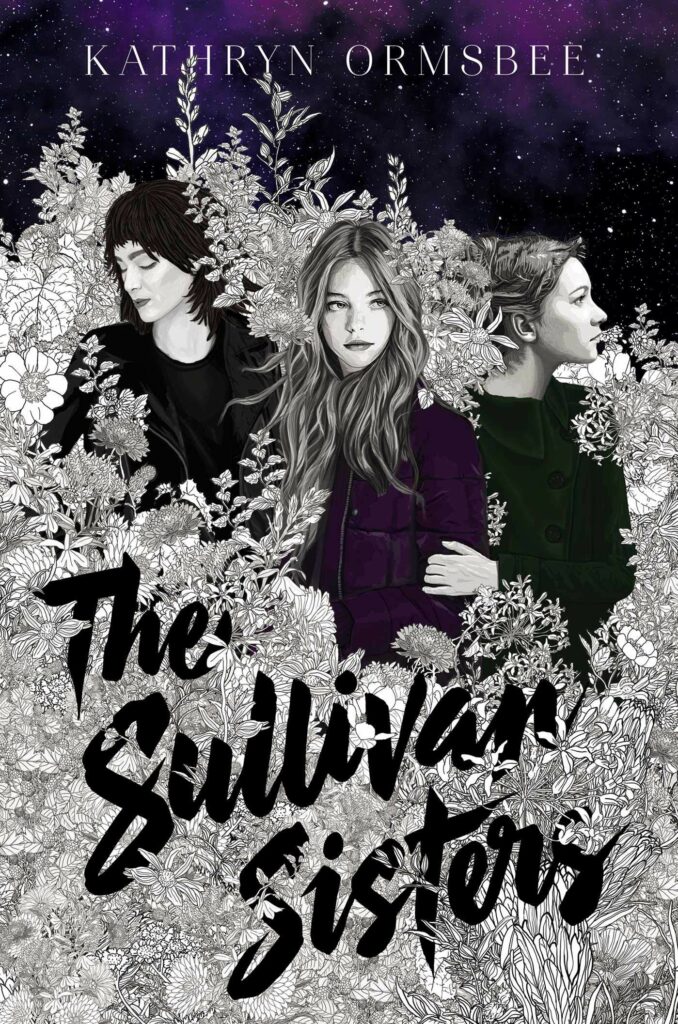 The Sullivan Sisters by Kathryn Ormsbee (June 23rd)
Time changes things.
That painful fact of life couldn't be truer for the Sullivan sisters. Once, they used to be close, sharing secrets inside homemade blanket castles. Now, life in the Sullivan house means closed doors and secrets left untold.
Fourteen-year-old Murphy, an aspiring magician, is shocked by the death of Siegfried, her pet turtle. Seventeen-year-old Claire is bound for better things than her Oregonian hometown—until she receives a crushing rejection from her dream college. And eighteen-year-old Eileen is nursing a growing addiction in the wake of life-altering news.
Then, days before Christmas, a letter arrives, informing the sisters of a dead uncle and an inheritance they knew nothing about. The news forces them to band together in the face of a sinister family mystery…and, possibly, murder.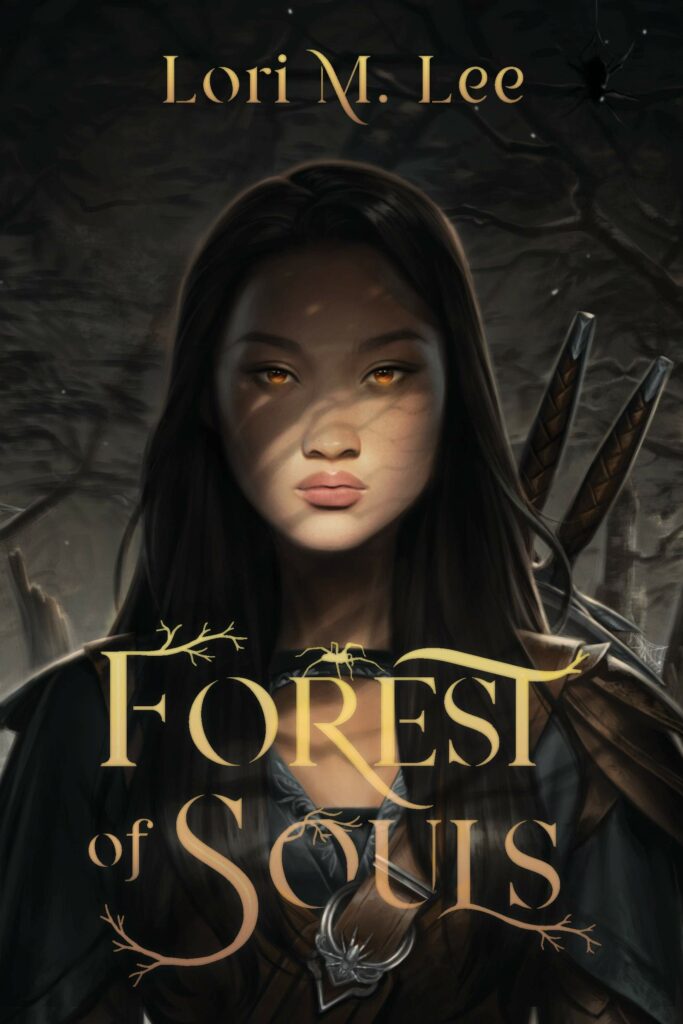 Forest of Souls by Lori M. Lee (June 23rd)
Sirscha Ashwyn comes from nothing, but she's intent on becoming something. After years of training to become the queen's next royal spy, her plans are derailed when shamans attack and kill her best friend Saengo.
And then Sirscha, somehow, restores Saengo to life.
Unveiled as the first soulguide in living memory, Sirscha is summoned to the domain of the Spider King. For centuries, he has used his influence over the Dead Wood—an ancient forest possessed by souls—to enforce peace between the kingdoms. Now, with the trees growing wild and untamed, only a soulguide can restrain them. As war looms, Sirscha must master her newly awakened abilities before the trees shatter the brittle peace, or worse, claim Saengo, the friend she would die for.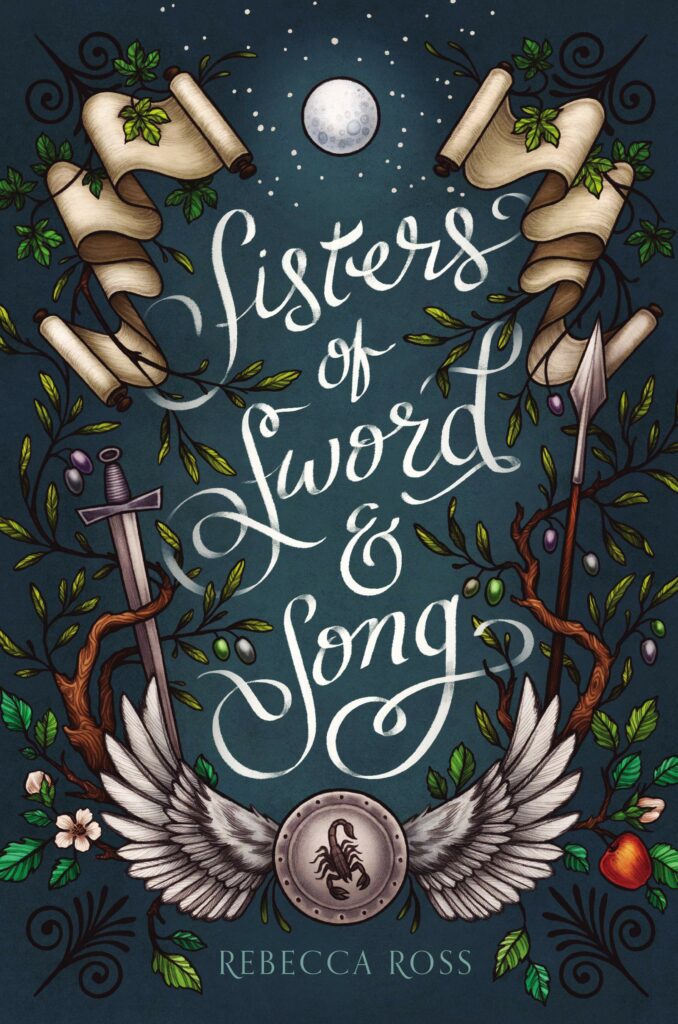 Sisters of Sword and Song by Rebecca Ross (June 23rd)
After eight long years, Evadne will finally be reunited with her older sister, Halcyon, who has been proudly serving in the queen's army. But when Halcyon appears earlier than expected, Eva knows something has gone terribly wrong. Halcyon is on the run, hunted by her commander and charged with murder.
Though Halcyon's life is spared during her trial, the punishment is heavy. And when Eva volunteers to serve part of Halcyon's sentence, she's determined to find out exactly what happened. But as Eva begins her sentence, she quickly learns that there are fates much worse than death.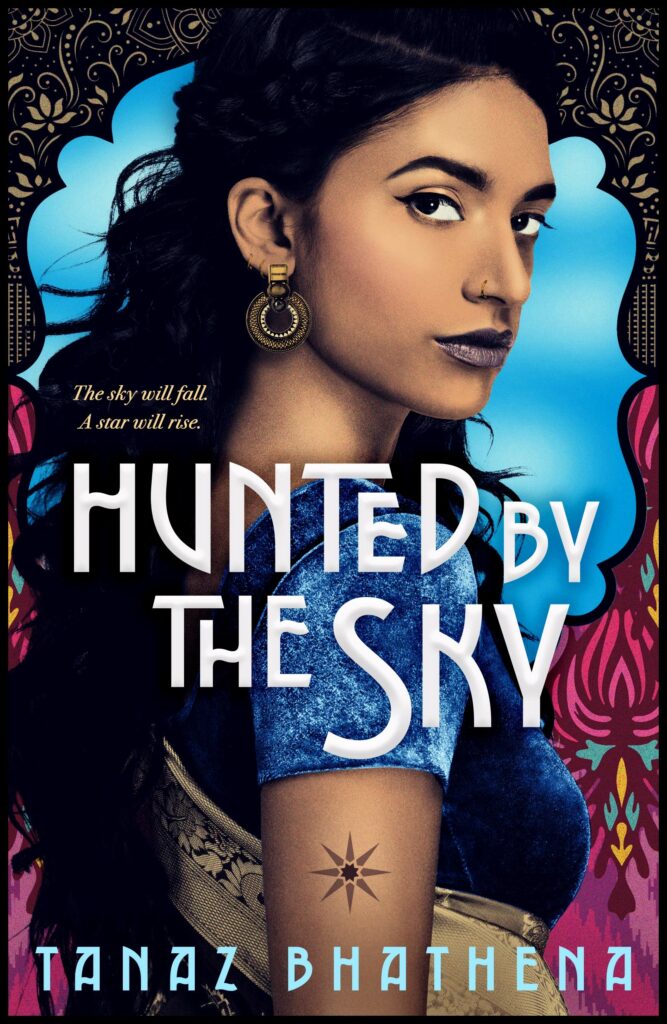 Hunted By the Sky by Tanaz Bhathena (June 23rd)
Gul has spent her life running. She has a star-shaped birthmark on her arm, and in the kingdom of Ambar, girls with such birthmarks have been disappearing for years. Gul's mark is what caused her parents' murder at the hand of King Lohar's ruthless soldiers and forced her into hiding to protect her own life. So when a group of rebel women called the Sisters of the Golden Lotus rescue her, take her in, and train her in warrior magic, Gul wants only one thing: revenge.
Cavas lives in the tenements, and he's just about ready to sign his life over to the king's army. His father is terminally ill, and Cavas will do anything to save him. But sparks fly when he meets a mysterious girl–Gul–in the capital's bazaar, and as the chemistry between them undeniably grows, he becomes entangled in a mission of vengeance–and discovers a magic he never expected to find.
Dangerous circumstances have brought Gul and Cavas together at the king's domain in Ambar Fort . . . a world with secrets deadlier than their own.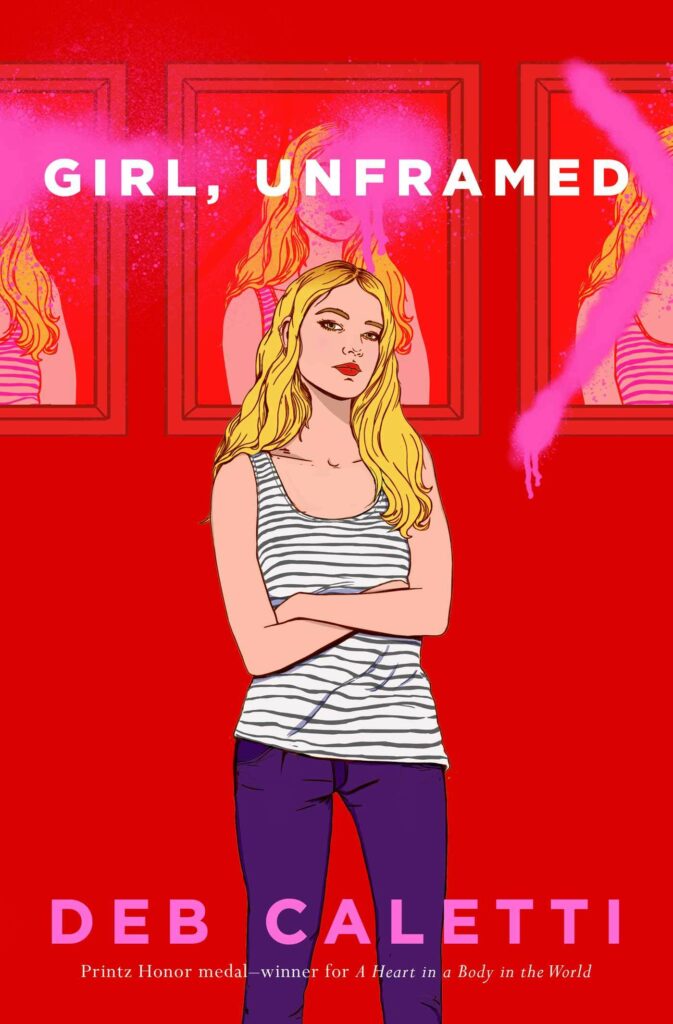 Girl, Unframed by Deb Caletti (June 23rd)
Sydney Reilly has a bad feeling about going home to San Francisco before she even gets on the plane. How could she not? Her mother is Lila Shore—the Lila Shore—a film star who prizes her beauty and male attention above all else…certainly above her daughter.
But Sydney's worries multiply when she discovers that Lila is involved with the dangerous Jake, an art dealer with shady connections. Jake loves all beautiful objects, and Syndey can feel his eyes on her whenever he's around. And he's not the only one. Sydney is starting to attract attention—good and bad—wherever she goes: from sweet, handsome Nicco Ricci, from the unsettling construction worker next door, and even from Lila. Behaviors that once seemed like misunderstandings begin to feel like threats as the summer grows longer and hotter.
It's unnerving, how beauty is complicated, and objects have histories, and you can be looked at without ever being seen. But real danger, crimes of passion, the kind of stuff where someone gets killed—it only mostly happens in the movies, Sydney is sure. Until the night something life-changing happens on the stairs that lead to the beach. A thrilling night that goes suddenly very wrong. When loyalties are called into question. And when Sydney learns a terrible truth: beautiful objects can break.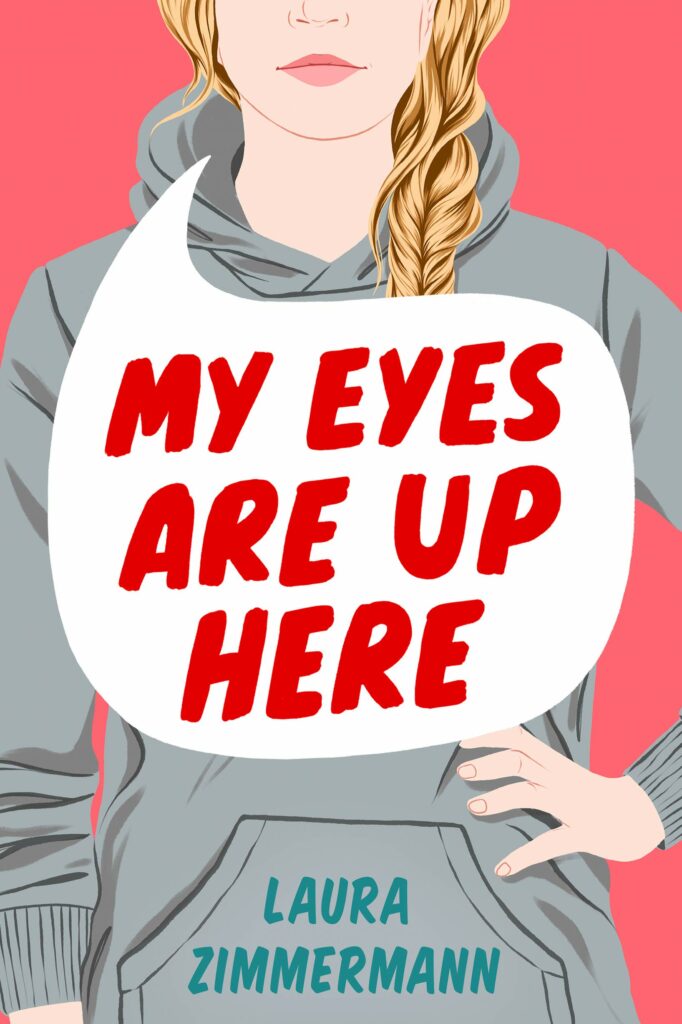 My Eyes Are Up Here by Laura Zimmermann (June 23rd)
A "monomial" is a simple algebraic expression consisting of a single term. 30H, for example. Fifteen-year-old Greer Walsh hasn't been fazed by basic algebra since fifth grade, but for the last year, 30H has felt like an unsolvable equation – one that's made her world a very small, very lonely place. 30H is her bra size – or it was the last time anyone checked. She stopped letting people get that close to her with a tape measure a while ago.
Ever since everything changed the summer before ninth grade, Greer has felt out of control. She can't control her first impressions, the whispers that follow, or the stares that linger after. The best she can do is put on her faithful XXL sweatshirt and let her posture – and her expectations for other people – slump.
But people – strangers and friends – seem strangely determined to remind her that life is not supposed to be this way. Despite carefully avoiding physical contact and anything tighter than a puffy coat, Greer finds an unexpected community on the volleyball squad, the team that hugs between every point and wears a uniform "so tight it can squeeze out tears." And then there's Jackson Oates, newly arrived at her school and maybe actually more interested in her banter than her breasts.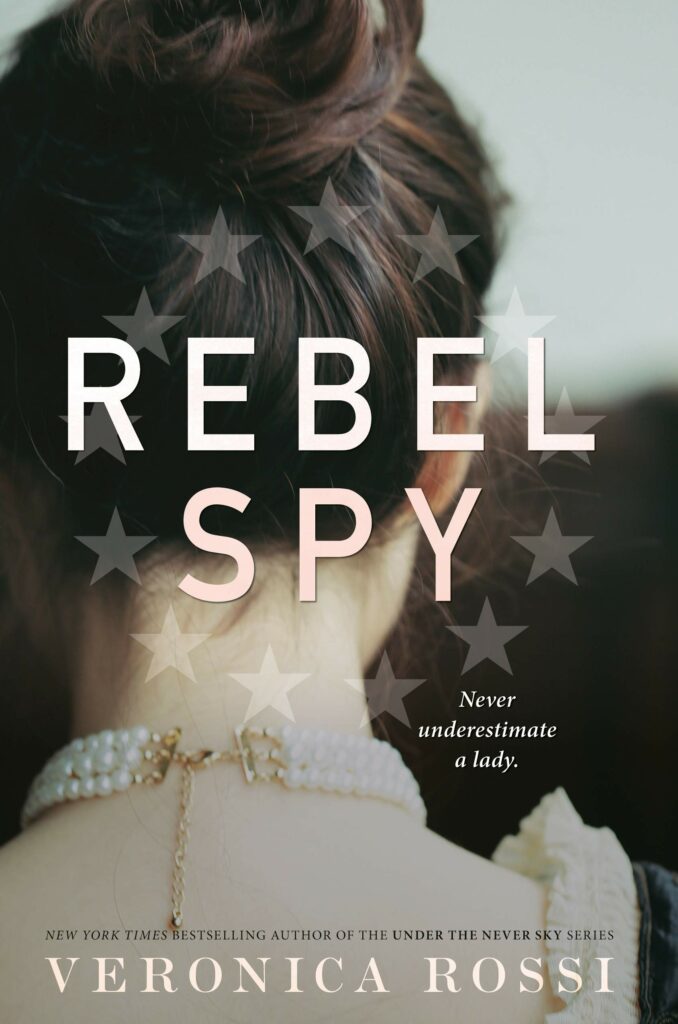 Rebel Spy by Veronica Rossi (June 23rd)
Rebellious Frannie Tasker knows little about the war between England and its thirteen colonies in 1776, until a shipwreck off her home in Grand Bahama Island presents an unthinkable opportunity. The body of a young woman floating in the sea gives Frannie the chance to escape her brutal stepfather–and she takes it.
Assuming the identity of the drowned Emmeline Coates, Frannie is rescued by a British merchant ship and sails with the crew to New York. For the next three years, Frannie lives a lie as Miss Coates, swept up in a courtship by a dashing British lieutenant. But after witnessing the darker side of the war, she realizes that her position gives her power. Soon she finds herself eavesdropping on British officers, risking everything to pass information on to George Washington's Culper spy ring as agent 355. Frannie believes in the fight for American liberty–but what will it cost her? Inspired by the true "355" and rich in historical detail and intrigue, this is the story of an unlikely New York society girl turned an even unlikelier spy.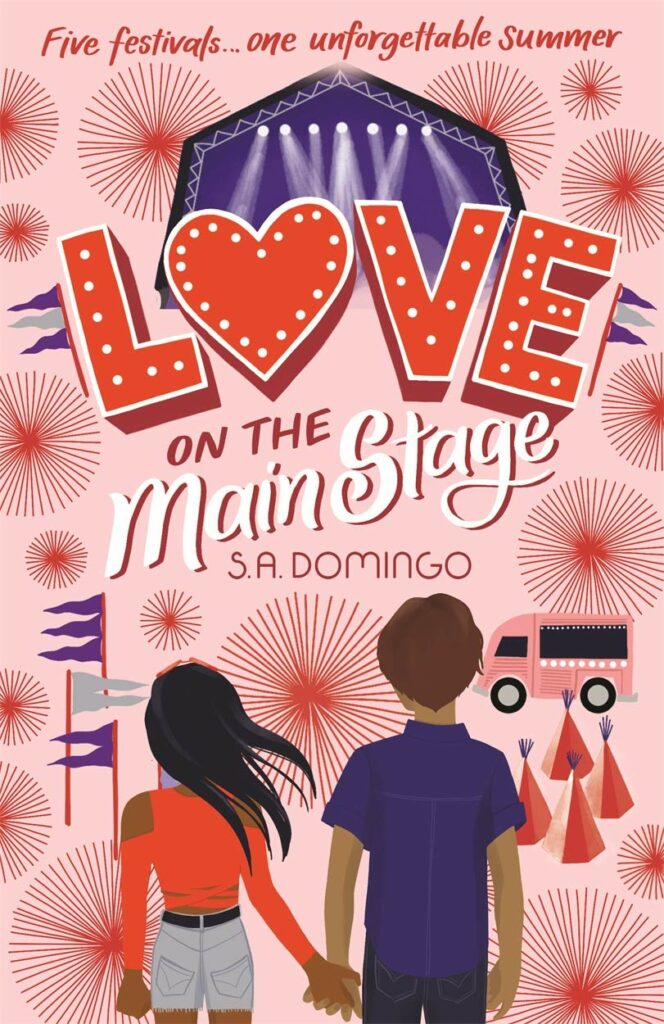 Love on the Main Stage by S.A. Domingo (June 25th)
16-year-old songwriter Nova is having the best summer of her life. Helping out with her parents' food truck, she gets to attend not one, but FIVE different music festivals! Things get even better when she meets cute American boy, Sam, an aspiring musician like her. After sharing a magical evening dancing under the stars, Nova never expects to see Sam again. But to her surprise they keep meeting up at music festivals . . .
Nova begins to hope that their romance could become more than just a festival fling. So why is Sam so reluctant to talk about himself? And why does he have access to the VIP backstage area . . .?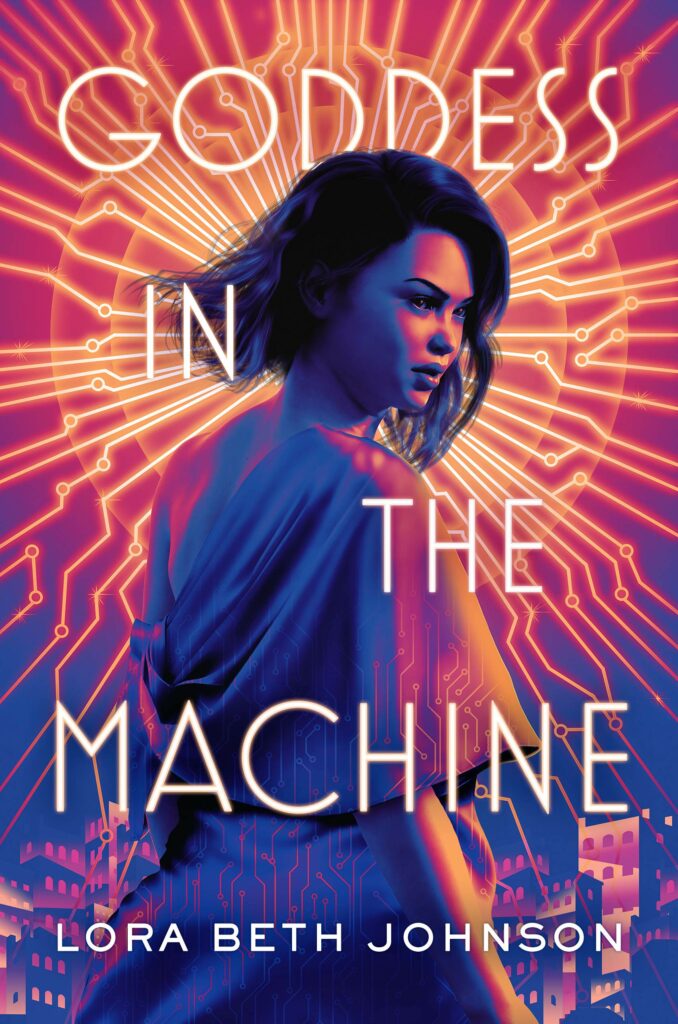 Goddess in the Machine by Lora Beth Johnson (June 30th)
When Andra wakes up, she's drowning.
Not only that, but she's in a hot, dirty cave, it's the year 3102, and everyone keeps calling her Goddess. When Andra went into a cryonic sleep for a trip across the galaxy, she expected to wake up in a hundred years, not a thousand. Worst of all, the rest of the colonists–including her family and friends–are dead. They died centuries ago, and for some reason, their descendants think Andra's a deity. She knows she's nothing special, but she'll play along if it means she can figure out why she was left in stasis and how to get back to Earth.
Zhade, the exiled bastard prince of Eerensed, has other plans. Four years ago, the sleeping Goddess's glass coffin disappeared from the palace, and Zhade devoted himself to finding it. Now he's hoping the Goddess will be the key to taking his rightful place on the throne–if he can get her to play her part, that is. Because if his people realize she doesn't actually have the power to save their dying planet, they'll kill her.
With a vicious monarch on the throne and a city tearing apart at the seams, Zhade and Andra might never be able to unlock the mystery of her fate, let alone find a way to unseat the king, especially since Zhade hasn't exactly been forthcoming with Andra. And a thousand years from home, is there any way of knowing that Earth is better than the planet she's woken to?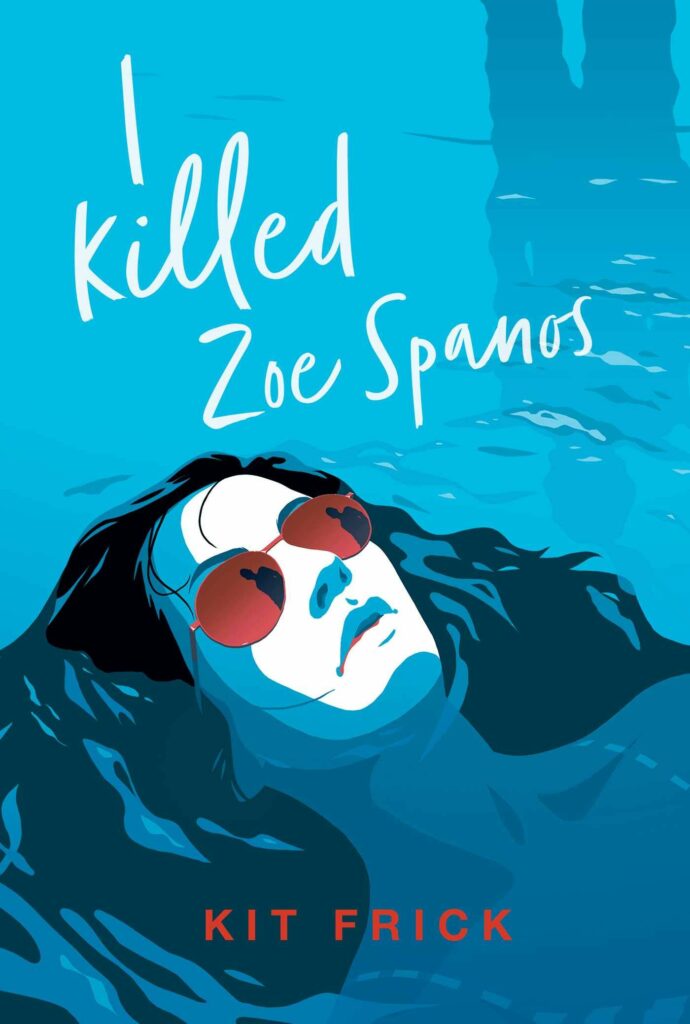 I Killed Zoe Spanos by Kit Frick (June 30th)
When Anna Cicconi arrives to the small Hamptons village of Herron Mills for a summer nanny gig, she has high hopes for a fresh start. What she finds instead is a community on edge after the disappearance of Zoe Spanos, a local girl who has been missing since New Year's Eve. Anna bears an eerie resemblance to Zoe, and her mere presence in town stirs up still-raw feelings about the unsolved case. As Anna delves deeper into the mystery, stepping further and further into Zoe's life, she becomes increasingly convinced that she and Zoe are connected—and that she knows what happened to her.
Two months later, Zoe's body is found in a nearby lake, and Anna is charged with manslaughter. But Anna's confession is riddled with holes, and Martina Green, teen host of the Missing Zoe podcast, isn't satisfied. Did Anna really kill Zoe? And if not, can Martina's podcast uncover the truth?
Love, Creekwood by Becky Albertalli (June 30th)
It's been more than a year since Simon and Blue turned their anonymous online flirtation into an IRL relationship, and just a few months since Abby and Leah's unforgettable night at senior prom.
Now the Creekwood High crew are first years at different colleges, navigating friendship and romance the way their story began—on email.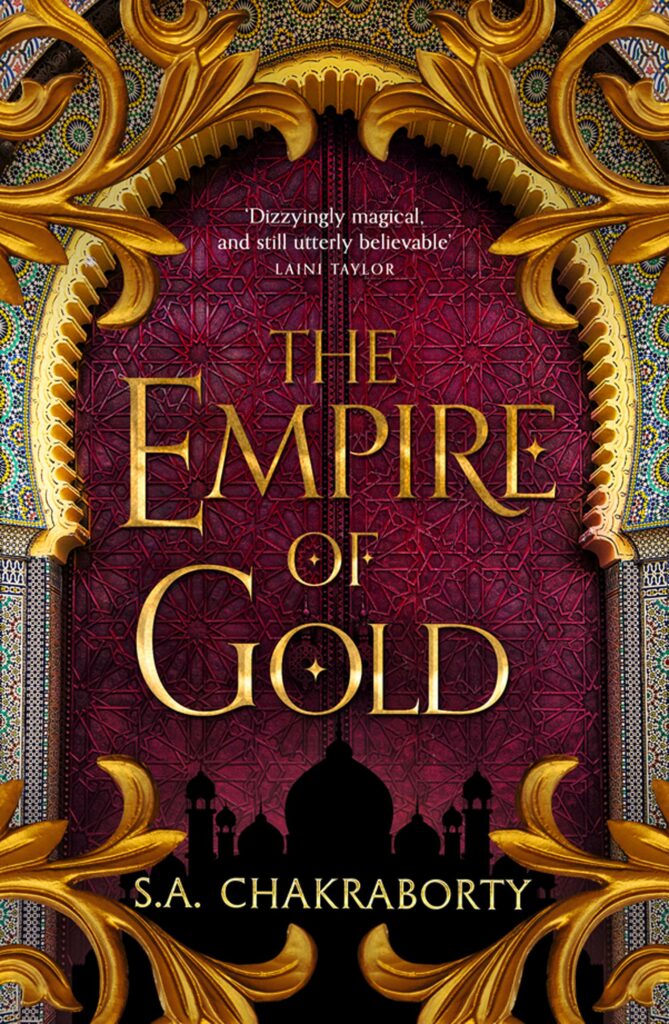 The Empire of Gold by S.A. Chakraborty (June 30th)
The final chapter in the bestselling, critically acclaimed Daevabad Trilogy, in which a con-woman and an idealistic djinn prince join forces to save a magical kingdom from a devastating civil war.