Hi everyone, welcome back to our site! Today, we'll be giving you our first impressions of the new YouTube Original Series, Instant Influencer. The reality competition, hosted by James Charles, premiered on his YouTube channel on Friday 24 April. Celebrating authenticity, creativity and a whole lot of talent, the show is inspiring whether you're a beauty guru and highly skilled makeup artist or not.
The best part? It doesn't require a discount code, because thankfully, it's streaming for free!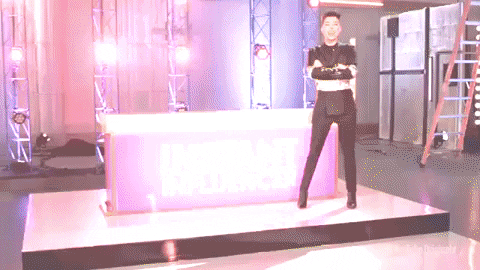 While we're living our beauty YouTuber fantasy, James Charles will judge six contestants who are striving to make that fantasy their reality, competing to become the first Instant Influencer. Joining James on the judging panel is Norvina, president and creative director of Anastasia Beverly Hills. There will also be a surprise guest judge each week, including Paris Hilton and Trixie Mattel. Through challenges that will test the contestants' camera presence, makeup artistry and marketing skills, James and the judges will decide who has what it takes to be the next social media superstar.
https://www.instagram.com/p/B_QP00QhBE_/
If crowned the winner, the contestant will score:
$10, 000 worth of lighting and video equipment to record high-quality YouTube videos
A collaboration with James Charles (on his YouTube channel with over 18 million followers)
$50, 000!!!!!
In episode one, we are introduced to the six hopefuls competing for these incredible prizes. Naturally, we've now spent hours scrolling through their Instagram accounts, in awe of their talent.
1. Benny Cerra

https://www.instagram.com/p/B-iNb7rHzN0/
2. Gabriel Garcia
https://www.instagram.com/p/B5Hi-QAF7M2/
3. Christian Perez

https://www.instagram.com/p/B-kr7y1guiS/
4. Kailin Chase
https://www.instagram.com/p/B_bX-93gEX4/
5. Ashley Strong

https://www.instagram.com/p/B8wxUL4FJUD/
6. Britany Renteria

https://www.instagram.com/p/B-sBqXnH–U/
The cast is diverse and instantly loveable. The format of the show, combined with the nature of the challenges so far, allows each contestant to introduce their personalities, passion and skills in authentic ways. In the first episode, contestants not only had to express themselves through makeup, they also had to conceptualise, film and edit a product reveal in only THREE HOURS.
No pressure, right?
With the show being led by James Charles, it is evident he values freedom and celebrates creativity. However, what is most refreshing to watch, is his passion for marketing and knowledge of the business. After all, a YouTuber's job is to sell product and understand branding. The inclusion of these factors in challenges separates "Instant Influencer" from the typical makeup competition format.
Throughout the first episode, James walks the line between judge and mentor, not hesitating to provide constructive criticism when necessary, but also eager to compliment and applaud the contestant's efforts. It is this attitude that makes the show such a joy to watch.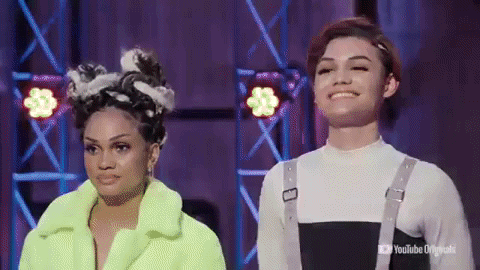 Unfortunately, due to the nature of the competition, each week a contestant will be eliminated. Don't worry, we won't spoil the first elimination for you, though we want to credit James for using the elimination process to further instil hope and reassurance in the contestant. It's never easy watching someone incredibly talented be eliminated; however, James makes the process heart-warming. James provided comfort to the contestant by encouraging them to continue their artistry and signed off with them the most "influencer" inspired way possible (which we have to say, is an incredible opportunity in of itself).
Instant Influencer is a refreshing look at the behind-the-scenes lifestyle of influencers, providing entertainment and inspiration for the fans tuning in. We're eager to see who will be crowned the first "Instant Influencer" and can't wait to see what looks James will be serving as the season continues.
"Instant Influencer" is available to stream on James Charles' YouTube Channel.
New episodes are released every Friday.
Who is your favourite contestant on Instant Influencers? Let us know over on Twitter @unitedbypop