The power couple of Marvine and Rochelle Humes, who have recently announced that they are expecting their first baby boy, are doing live streams on their Instagram pages over the weekend to keep their fans entertained.
Marvin, known for his time in JLS and being a radio DJ as well as a presenter alongside Rochelle, has been doing DJ sets live from the couple's house. Rochelle, known for her time in girlband The Saturdays and also being a top TV presenter, parties alongside Marvin in their house each Friday night.
'Staying Home with the Humes' was originally done to raise some money for the NSPCC. But seeing the positive reaction it has had online, the couple decided to make the live streams happen weekly and raise more money for the children's charity. It has definitely been a great way for Marvin and Rochelle to help the NSPCC. If you want to contribute, you can donate here.
https://www.instagram.com/p/B_DY3Z5AASg/
Friday nights are DJ nights in the Humes household, and they begin at 8:30 pm. Marvin DJs his way through (usually) about two or three hours of music while Rochelle dances in front of the camera. Last week, they even treated their viewers to a few dance routines together! The playlist for Marvin's sets can be found on Spotify here if you want to listen to the songs afterward.
Comments roll in and Marvin shouts people out, so if you have ever wanted a shoutout from the man himself, get on the live stream. The couple also recently announced that they are looking for another couple who has had their wedding cancelled or postponed due to the pandemic, and Marvin is wanting to DJ them a two hour set for free to make their day even more special when it comes around.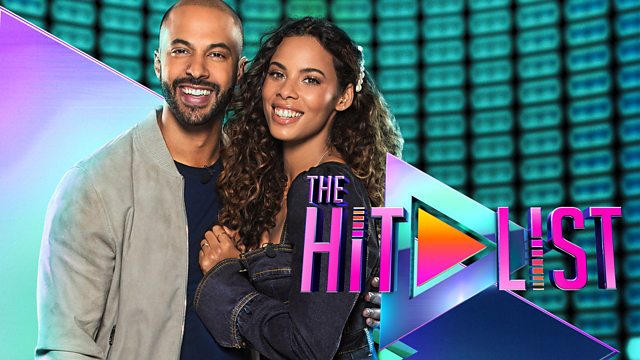 Step aside, family Zoom quizzes, and say welcome back The Hit List! The music gameshow that the couple present together is popular on BBC One, but since they have been unable to do any filming, they've been bringing it to us via live stream instead. 8 pm on Sunday nights are when the couple turn party mode off and turn work mode on. Rochelle reads out the questions as Marvin plays the music, and the viewers join in and play along. There is no set winner on the live stream, but if you play with your family and friends, the competition could heat up!
The live streams can be watched on Fridays at 8:30 pm and Sundays at 8 pm on both Marvin and Rochelle's Instagram pages. Also, remember the cause of them and donate to the NSPCC if you can.