Tom Felton rounds up the Harry Potter cast for the 19-year reunion
Tom Felton, who played Draco Malfoy in the popular franchise, gathered up his fellow castmates in celebration of 19 years since 'Harry Potter and the Philosopher's Stone' was released.
Tom Felton joined Veeps, the same streaming site that Liam Payne uses for his shows, to stream his show celebrating 19 years since the first Harry Potter film.
He managed to gather up the majority of his ex castmates such as Daniel Radcliffe, Rupert Grint and Jason Issacs. Tom did promise a few weeks ago that he would round up as many of his castmates as he could, and he certainly delivered.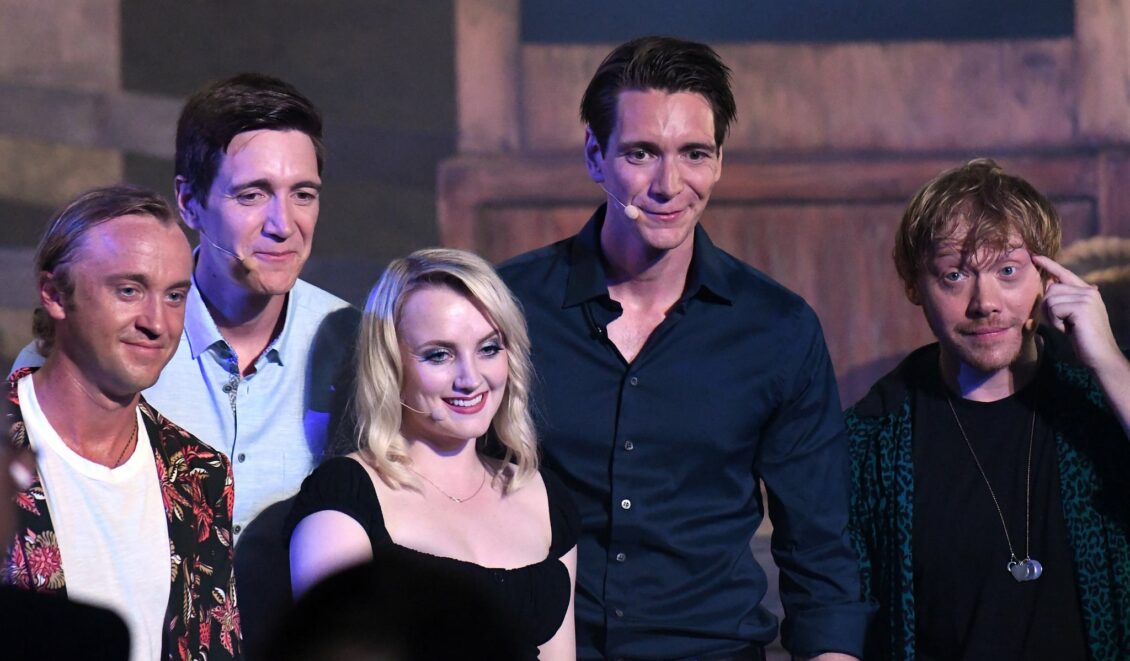 The introduction for the livestream was a montage of every single film and TV series Tom has ever been in, and then he popped up and was singing, which is what he loves to do in his spare time. After singing, he introduced the crew that he welcomed into his home to help him host his House Party.
He also quickly spoke about the "DracoTok" trend that is taking the internet by storm right now and admitted that he doesn't even know why it's become as popular as it has. Tom shouted out the majority of countries that were tuning into the livestream and realised that it was stretching to all corners of the globe.
Tom even introduced the viewers to his dog, Willow, who made a special guest appearance at the end.
Speaking about some of the behind-the-scenes fun on the Harry Potter set, Tom talked fondly of his wand fight with Daniel Radcliffe in Half-Blood Prince. Those who know the film as much as I do know that the wand fight Tom was talking about took place in the bathroom after Harry found out Draco cursed another student. Tom said of how whenever they spoke and pointed their wand at something then the prop would blast open as if it was real magic.
He also answered some unusual fan questions such as, "What underwear would Draco wear?"
Many of Tom's fans know this fact, but he spoke of it again for those who don't already know: Before landing the part of Draco, Tom actually auditioned first for Harry and then for Ron before trying out for Draco as a final resort.
He confessed that Alan Rickman was his favourite to work with, even though he "lived in fear of him".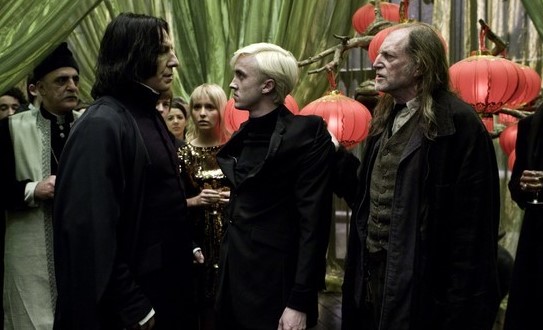 Tom spoke of a charity that is close to his heart called The Liv Project, and he works closely on it with the producer of the first three Harry Potter films, Paula DuPré Pesmen. Paula left the film industry to be more hands-on with the mental health charity. Tom posted a link on the livestream to donate, and you can donate or find out more about the charity here.
After all of this, Tom spoke about what 19 years of Harry Potter meant to him and he teared up as he confessed he didn't know what he would be doing if it wasn't for the film franchise. He then rolled a VT that involved many Harry Potter favourites, including Oliver and James Phelps (George and Fred Weasley), Josh Herdman (Gregory Goyle), Bonnie Wright (Ginny Weasley), Jason Issacs (Lucius Malfoy), Evanna Lynch (Luna Lovegood), Chris Rankin (Percy Weasley), Louis Cordice (Blaise Zabini) and Alfred Enoch (Dean Thomas). Chris Coloumbus, who directed the first two movies, even sent in a video talking about what 19 years meant to him.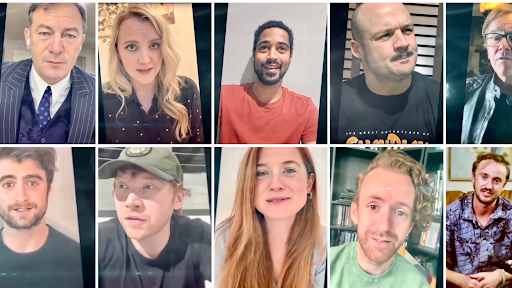 It wouldn't be a Harry Potter reunion without at least one of the golden trio, and this didn't disappoint as Rupert Grint (Ron Weasley) and Daniel Radcliffe (Harry Potter) sent in videos talking about their memories of the films. Daniel promised that next year there will be something big happening, since it will then be 20 years since the first film and 10 years since the last.
If we weren't already excited, then we definitely are now! You can rewatch the livestream on Veeps if you bought a ticket, or you can rewatch it below on YouTube.