Tom Felton is raising money by watching Harry Potter
Tom Felton proves he is not at all like Draco Malfoy, by raising an immense amount of money for several different charities.
We are all familiar with Tom Felton, the actor behind the portrayal of Draco Malfoy in the Harry Potter franchise, and Tom is proving that he is nothing like his character from the film.
In the last two weeks, Tom has been going live on his Instagram. Instagram Live is a great way for actors and artists to interact with their fans. But they are also a great way to raise money for charity, which Tom has proved.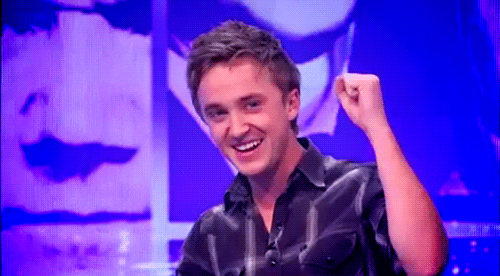 The first three live streams were Tom watching Harry Potter and the Philosopher's Stone. Fans could watch along with him and could see his reactions to each part of the film. Each time Tom went live, he picked a different charity to raise money for.
The first night of the Harry Potter watch-alongs, he picked the American animal charity Best Friends and raised over $3.4k. Best Friends is a charity that strives to end the killings of cats and dogs that are in shelters across the US. You can find out more about the charity here.
On the second night, Tom picked Dogs Trust which is a British charity and this time raised around $2.5k. Dogs Trust is the UK's largest dog welfare charity and makes sure homeless dogs go to loving homes. You can read more here.
For the third Instagram live, Tom chose Great Ormond Street Hospital. GOSH is a children's hospital in London, the largest centre in the UK for child heart surgery and one of the largest in the world for heart transplantations. You can read more about the charity here. The total amount of money Tom raised is unknown as he is yet to announce it.
For his final live of the week, Tom slightly disappointed fans as he revealed he wasn't going to be watching the next part of Harry Potter. He, instead, insisted on playing the ukulele as it was National Ukulele Day. Tom also dedicated the livestream to Sir Captain Tom Moore, who died a day prior. During the first lockdown in the UK, 100 year old Sir Captain Tom Moore raised £45 million for the UK's National Health Service. You can read more about Sir Captain Tom Moore here. As a tribute to Captain Tom, Tom raised money for the NHS. Again, he has not confirmed the total amount of money raised.
#NationalUkuleleDay pic.twitter.com/4nNczylSEv

— Tom Felton (@TomFelton) February 2, 2021
Tom has proved that Instagram Live can be used as a great tool to raise money for charities, and to help those most in need. If you are wanting to catch Tom rewatching his most famous movies then keep an eye out on all of his socials for updates! You can watch one of his latest Harry Potter watch-alongs below.