The Guardians of the Galaxy Holiday Special provides a fun holiday adventure
The Guardians Of The Galaxy Holiday Special provides a fun holiday adventure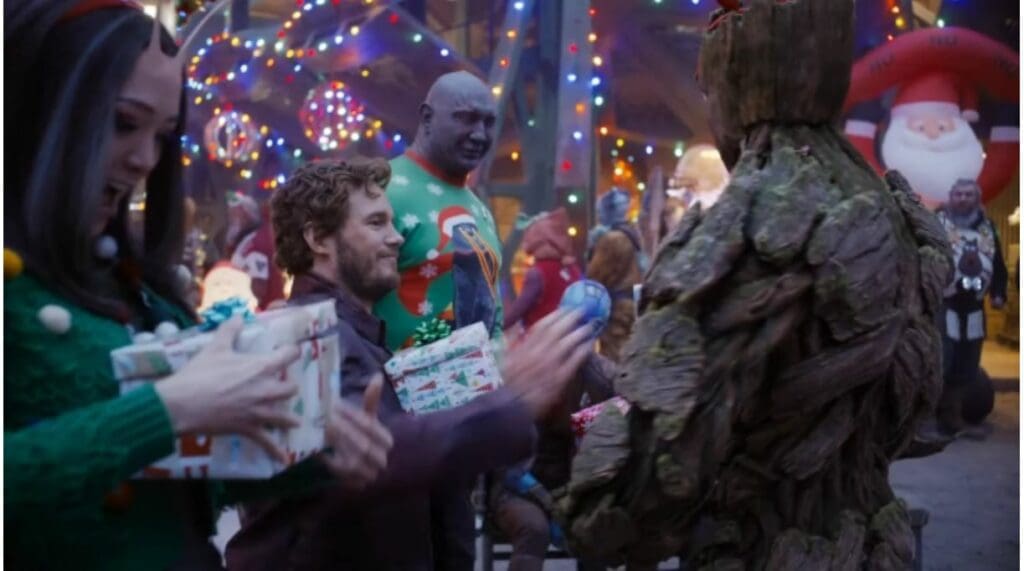 One of the things I enjoy most about the Guardians of the Galaxy series is how grounded it is in human emotions and reactions. The first film is about a rag-tag group of criminals who form a team, and ultimately, a family. The second film puts complex father-son relationships front and continues to emphasize the importance of found families.
Although the Guardians of the Galaxy Holiday Special does little to push the overall story of the Guardians forward, it once again centers the importance of found families, and the length those who love us will go to ensure that we're happy.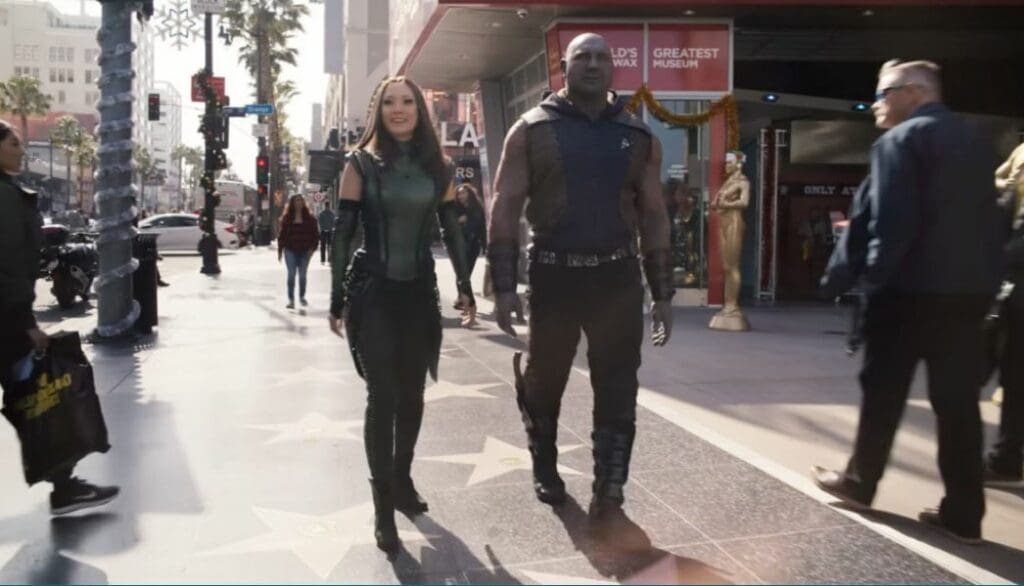 Drax (Dave Bautista) and Mantis (Pom Klementieff) take center stage as they set out to ensure that their friend, Peter Quill (Chris Pratt), has the best Christmas ever. The film opens up with them listening to a story about how Peter's deceased father figure, Yondu (Michael Rooker), once scolded Peter for attempting to celebrate Christmas. After the events of Infinity War and Endgame, they know their best friend could use a pick me up. The two well-meaning aliens decide to visit earth to gift Peter with one of his favorite heroes: the actor, Kevin Bacon. Chaos and hilarity ensue.
Watching Drax and Mantis move from one comedic situation to the other as they search for the legendary Kevin Bacon is comedic gold. As always, their own naivete lands them in wacky situations like harassing innocent Avengers cosplayers and getting sloppy drunk at a night club.
Bautista and Klementieff deserve so much praise here, as their comedic timing and chemistry holds this special together.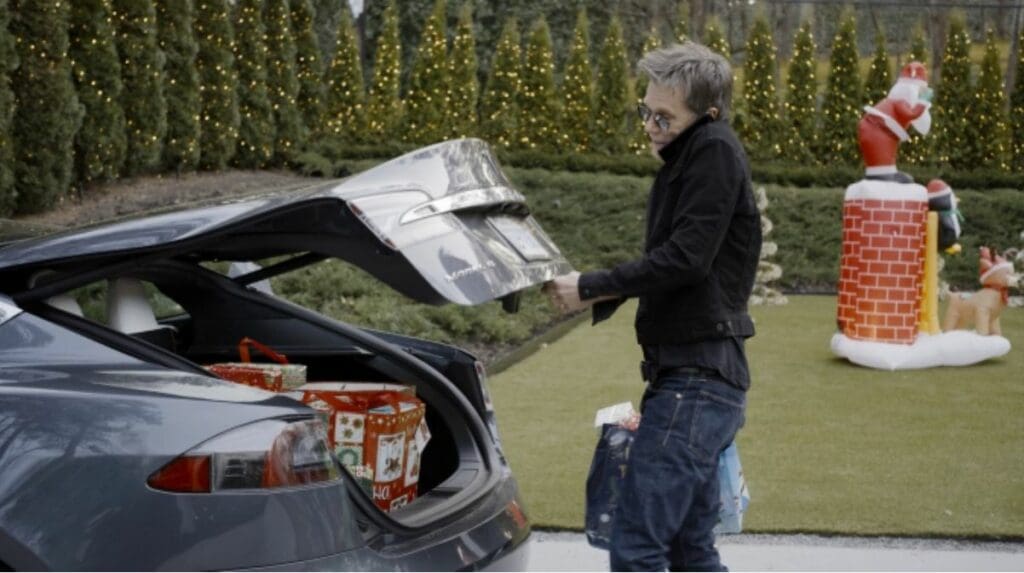 Kevin Bacon portrays a fictional version of himself who is suddenly accosted by space aliens while preparing to spend the Christmas holiday with his family. Initially, Drax and Mantis struggle to understand that his heroic deeds are from works of fiction in which is starred in, but once they realize that he's an actor, he discovers that his profession isn't one that is well respected among the extraterrestrial beings across the galaxy.
Watching this fictionalized Kevin Bacon try to understand the situation he's found himself in, and unexpectedly begin to bond with the Guardians is a joy to watch. Bacon is having the time of his life here, and it makes the experience for everyone involved. Fictional or otherwise.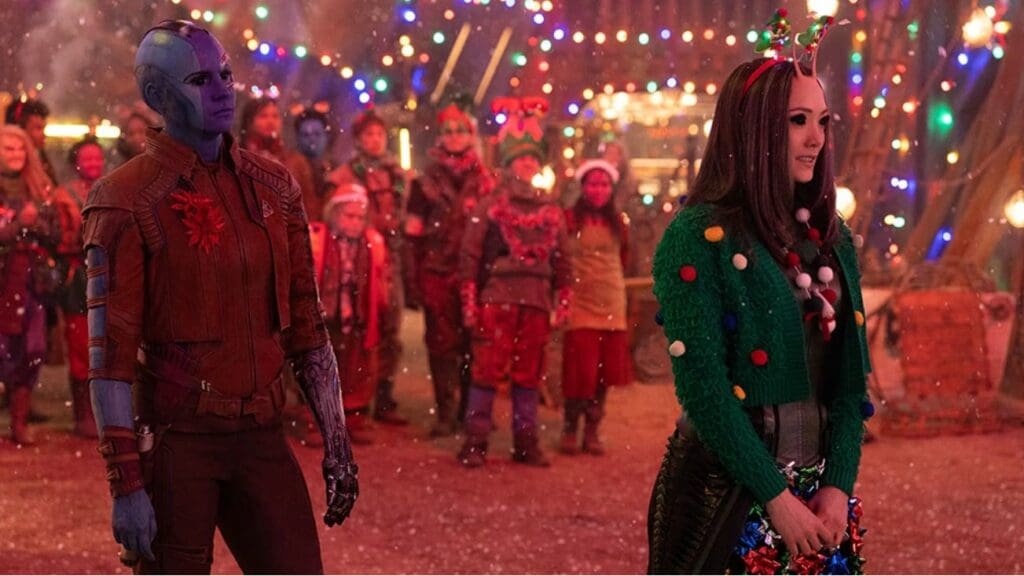 Although Chris Pratt, Karen Gillan, Sean Gunn, Vin Diesel as Groot, and Bradley Cooper as Rocket don't get much to do here, it's still nice to see the Guardians embracing an earth holiday that is important to Quill.
Mantis reveals a piece of information to Quill at the climax of the special that reminds the character that he's never alone. It's such a heartfelt moment, and once again, drives home the core of what makes the Guardians of the Galaxy films so great: their focus on family.
Marvel fans will love getting to spend the holiday season with their favorite crew of outer space misfits.