Tell us your One Direction faves and we'll match you with another boyband to love
The ultimate boyband generator, based on your 1D tastes. There are 10 possible bands here, which one will you get?
Yes, One Direction may be the BEST boyband of all time in our opinion, but there are a ton of other really great boybands out there! Tell us your unique 1D opinions and we'll guide you towards your new favorite group. Whether you've never heard of them or are already super familiar, begin the quiz below! Answer truthfully, and enjoy the ride.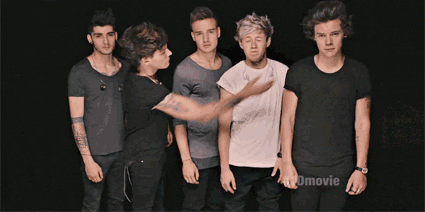 The 10 possible boybands you could get in this quiz:
1. In Real Life
2. Before You Exit
3. Why Don't We
4. New Hope Club
5. The Vamps
6. PRETTYMUCH
7. The Tide
8. OBB
9. CD9
10. Forever In Your Mind