Epic Records
It's been quite some time since Zara Larsson — one of our favourite pop stars — released an album. So Good was released all the way back in 2017, so it has been quite some time since we were able to listen to a full-length album by her!
The album contains 12 songs, all equally as good as the other. And if you haven't been convinced yet to listen to Zara, no worries. I'll take you track-by-track so you have no choice but to go to her social media, follow her everywhere, and make her your new obsession.
The album starts off with "Love Me Land," which has a similar beat to Dua Lipa's "Break My Heart" mixed with ABBA. The track features beautiful violins, but the disco-feel transports you to a nightclub right away. It's co-written by Julia Michaels.
The album transitions to "Talk About Love ft. Young Thug," which is the only collaboration. The song is about being fine with hanging out with someone you're attracted to, but you won't talk about love — you just want to have a good time without any complications.
"Need Someone" is the third track on the album, which starts with a beautiful piano riff, but don't be fooled — the beat drops faster than you think it will! When you listen to it the first time, you're confused if this is going to be happy song or a sad song. However, when you listen to the lyrics, you start to release it's both. Zara talks about being happy and being fine, however, she just wants someone next to her. A feeling we can all relate to.
The next song on the album is "Right," which follows the disco-inspired groovy feeling that the past few songs have already given us. All in all, the album sounds like a 1970s disco in a 2021 jacket. However, the song talks about trying to get your love to notice you, but they won't pay attention no matter what tricks you have up your sleeve. It seems like a reoccurring theme throughout the album, which comes from heartbreak.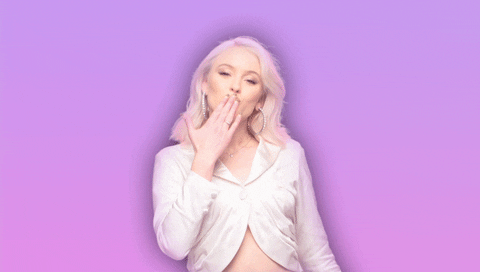 "WOW" follows right after. The song was featured in the 2020 Netflix movie Work It, where it gained its popularity, and it became the second single off the album. It's catchy, and it does go away from the disco-fueled sound we've heard in the previous songs.
"Poster Girl" — the title track — is next on the album. In an interview with fashion media The Forumist during fall 2020, Zara gave some details about the song: "The title track is really about weed, another love song so to speak, as I don't want to be the poster girl for it, but I do love it. The album title itself refers to me wanting to be the poster girl for many things, while also being a private person my Instagram followers don't actually know. There is a complexity to a person that cannot be printed onto a poster, but then again it's not up to me whether I'm a poster girl or not." Here is where the disco kicks back in, and transitions into "I Need Love."
"I Need Love" continues the theme of heartbreak, with lyrics about trying to make yourself happy and longing for the love you've had before. This is highlighted as Zara beautifully sings, "I tried to find all the parts of my broken heart, but I can't without you, can we go right back to the start?" When you read this, you might wonder if this song will make you cry, but it definitely won't. It'll actually make you scream out the lyrics and dance around, what is exactly what you will be needed when you're going through what Zara is going through.
Okay. Picture this. You're on the beach, a drink in your hand, the temperature is perfect, and you just need a good song to listen to. "Look What You've Done" will be that song you need to be blasting from your speaker. If a song could be sunny, this would be it.
"Ruin My Life" has been out for quite some time now, but that doesn't take away from how catchy this song is. It reassures us who Zara is as an artist — someone who does not mess around and brings bop after bop.
"Stick With You" is about going back and forth with your partner. You fight, you make up, you leave, and you come back. If Ariana Grande and Dua Lipa had a song together, and it made a baby, you'd get Zara with this song. A much needed pop song!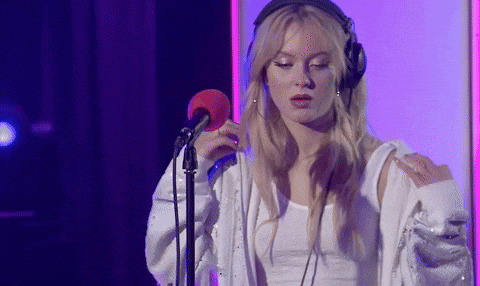 "FFF" is short for "falling for a friend." It narrates the experience of falling for someone who was supposed to only be a friend and thinking it's likely that the person reciprocates your feelings, but not being sure, and being worried to act on your attraction. You do not need to worry about Zara, though. The boy becomes her boyfriend later! A fairytale coming true. The song starts strong with a good bassline and drum. Honestly, to me, it's my favourite of the album!
The last song that's on Spotify is "What Happens Here," and it wraps everything up neatly. It would not come as a surprise to find out that the song is about whatever happens between two people stays between those two people. However, if it does happen, Zara chooses to do these things and doesn't owe anyone an explanation! She does whatever she wants, and we love that for her.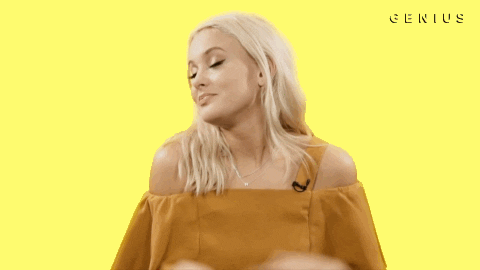 The album has been added to our favourites of 2021 already, and it's only been three months! The deluxe Japanese version features four more songs: "Famous," "When I'm Not Around," "Don't Worry About Me," and "All The Time."
I don't want to give away too much of a mystery, so do listen for yourself, and keep them on repeat.