It's been exactly five years (and one month) since Zayn Malik made his famed departure from One Direction on that fateful March 25th.
Funny thing is, this month there have been MANY rumors flying that he could possibly reunite with the boys for a 2020 reunion. While certain rumors can be convincing at times, we can't help but also question them as we consider the big picture.
We're going to weigh out both sides evenly, starting off with reasons in favor of a Zayn reunion, then covering the opposite side. Based off of that, feel free to come up with your own conclusion.
Let's break it down.
Reasons To Think Zayn WOULD Reunite With 1D:
1. The 1D boys, and the band account, have re-followed Zayn on Twitter?
Unfortunately, though, this remains unconfirmed. Multiple media entities have reported it as a fact when, in reality, there's no actual proof.
After the exciting claim was made, many fans insisted that all the said Twitter accounts never unfollowed Zayn in the first place. Also, interesting fact: Zayn hasn't followed anyone back.
2.  Zayn's statement regarding his One Direction departure has been hidden on Twitter
If you go back to look for it, you'll only see the tweets that came before it, and after it. However, a few fans were able to track the letter down. Since the tweet is now hidden, the 1D account didn't make it easy.
3. One Direction Day VIPs
A Twitter list appeared titled 'One Direction Day VIPs' on 1D's Twitter account recently. Fans say it could have been made in 2014, but it was just made public now (for some reason?). Yes, the list includes Zayn.
4. Apple Music cover picture changes
Apple Music recently changed their cover picture on One Direction's profile page. The older picture chosen now includes (you guessed it) Zayn.
https://twitter.com/ThePopHub/status/1249429770330406913?ref_src=twsrc%5Etfw
5. Louis Tomlinson and Niall Horan's music videos
I'm sure you already know which scenes we're going to talk about. In Niall's 'Nice To Meet Ya' music video, there's a scene in which Niall gets caught up walking in unison with *four* other young guys. Similarly, in Louis's 'Walls' music video, there's a scene where Louis embarks on stage — with four other guys.
The resemblance in these dudes is definitely intentional, and even uncanny (especially for Louis's video). Realistically though, while they obviously tried to evoke One Direction's iconic image, we think it's probably only to pay homage to the band that shot them to fame, instead of actually teasing a fivefold reunion in this way.
6. 'Good Years' lyrics seem… remorseful?
The lyrics to Zayn's song, 'Good Years' (released back in late 2018) definitely seem reminiscent of his 1D days, and maybe even remorseful for quitting the band.
The voices screaming loud as hell
We don't care 'bout no one else
Nothing in the world could bring us down
Now we're so high among the stars without a worry
And neither one, one of us wants to say we're sorry…
…I'd rather be anywhere, anywhere but here
I close my eyes and see a crowd of a thousand tears
I pray to God I didn't waste all my good years, all my good years
Are Zayn's feelings behind the introspective song enough to make him consider rejoining 1D for a reunion though?
7. Zayn's 'time' needs to be right
In 2016, when asked by The Sun, if he would ever reunite with 1D for "old times' sake" in 10 years, Zayn responded, "Who knows? I don't know. If the time was right and that was the thing to do, then I would make the decision when it came around… I have no beef."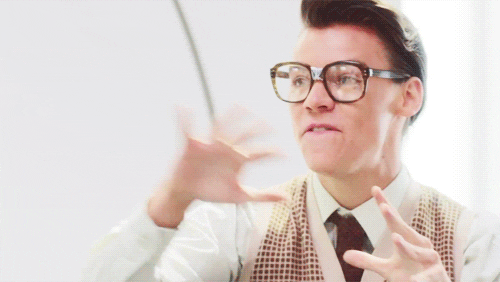 Okay… still skeptical though? We are too. Now, it's time for the opposing evidence.
Reasons To Think Zayn Would NOT Reunite With 1D:
1. Liam's comments about Zayn
Liam has said a lot of things about Zayn over the years. Comments like the ones below, really make us think.
"I wouldn't know where to begin with Zayn. I hope he has good people around him, but I don't at this stage think it's anything the rest of us can solve… I think with Zayn's particular exit and the way he chose to go, we haven't really heard from him since he left. He didn't even say goodbye, if I am being honest. It was a really sordid scenario, from our side certainly. A bit strange. It's difficult." (GQ, 2019)
"I don't think [Zayn rejoining] will ever happen. When he left, it wasn't on great terms… If he didn't want to be here, then he shouldn't be here. Which is fine, and he's doing really well, so I don't want to mess with his stuff." (The Jonathan Ross Show, 2019)
"You can come in and fill in for Zayn, and join the band." (Liam on an Instagram live with Alesso)
"It's been lovely to speak to everybody [One Direction members] and FaceTime everyone and say hi. Everyone's on great terms. I haven't really spoken or seen anything on Zayn for a while but I think he'd probably prefer it that way. I don't think that's a relationship we will ever fully get fixed in that sense. I don't know if enough years have gone by. But yeah, I think he prefers it that way. I don't think One Direction was as much him as the public thought." (Bravo TV, 2020)
"I remember Zayn telling us the story that it was his mum got him to go to the audition the day, he didn't want to go and that was literally what we saw all the way through One Direction… We always kind of knew that there were moments when One Direction was really Zayn, and then there were moments when it really wasn't…" (Daily Star Online, 2020)
2. Niall's comments about Zayn
Niall's comments are not too far off from Liam's.
"As long as I've known him, Zayn's been the hardest man to stay in touch with. Then we had a falling out a few years ago and, to be honest, that's just the dynamic: You have people you are friends with and people you are not." (British GQ, 2020)
"He's quite a hard fella to keep in touch with [Zayn]. He'd probably tell you that himself, to be fair. I don't particularly talk to him a lot. I mean, if he's got something coming out or something, I will text him. He might not reply, but I'll give him a shout… After the band, he left for his reasons and then he never really spoke to us much afterwards… I've got no bad blood with him at all but some things have a lifespan." (The Sun, 2020)
3. Harry's comments about Zayn
Harry hasn't said as much about Zayn as all the other boys have. What he has said though, is pretty similar.
"It was kind of like we were sad, obviously, that someone had left, but also sad that he was not enjoying it so much that he had to leave. We were about to start recording a new album and stuff and it was like, 'Are we recording this without him?' But I'd say in the moment, I guess the four of us became closer because we were like, 'OK, this is a hurdle that we weren't expecting." (Apple Music – New Music Daily with Zane Lowe, 2019)
4. Louis's comments about Zayn
Out of all the boys, Louis seems the most bitter about the Zayn situation.
"All the boys had agreed to come to that performance [to show support after Louis's mother passed away] and he [Zayn] didn't show- so that really bugged me … It was just seeing everyone there — Harry, Niall, and Liam — that was what I needed that night, that support. So on the other end of the spectrum it, kind of, really showed." (The Dan Wootton Interview, 2019)
"Just don't think I am mature enough, even in my own head, to give that a real answer [if he would forgive Zayn]. At the moment, I am still pretty mad about the whole thing. I don't think he handled it very well". (Metro, 2019)
"I don't think me, or him, are mature enough yet to have that conversation or, I'm not ready to have that chat yet… I'm hoping I feel more mature and a bit less bitter about it If I'm being honest. It's just one of those, I think. People say time's a healer, and all that, so we'll see…"  (Zach Sang Show, 2019)
5. Zayn's comments about One Direction
Since going solo, Zayn has occasionally shown gratitude for the band that launched his career. However, he's also honest about the reasons he left and his current relationships with former bandmates. Let's also not forget, he called 1D's music "generic", so why would he agree to come back?
"That's not music I would listen to… Would you listen to One Direction at a party with your girl? I wouldn't. To me, that's not an insult, that's me as a 22-year-old man." (Rolling Stone, 2015)
"I think I always wanted to go, from like the first year, really… I never really wanted to be there, like in the band." (Beats 1, 2016)
"I genuinely enjoyed [the band] and did whatever I could to be myself within that, but it's just not where I sit as a musician.. I had every intention of remaining friends with everybody, but I guess certain phone numbers have changed and I haven't received calls from a lot of people. I've reached out to a few of them and not got a reply. Certain people have pride issues, but it's stuff you overcome in time." (Billboard, 2016)
"Our relationships have definitely changed since we were in a band together, but I think that's just life. Everybody grows up… I don't talk to any of them, really… There's things that happen and things that were said after I left… Snide things. Small things that I would never have expected. That's just the way it is." (Billboard, 2017)
"I have always been a bit like that, though — always a bit of an island. I don't like to confer with too many people… I ain't spoke to any of them for a long time, to be honest with you. That's just the way it is." (British Vogue, 2018)
6. Zayn prefers not to perform any more
It's pretty common knowledge that Zayn prefers not to perform anymore. He still loves making new music, but due to anxiety, he no longer entertains crowds or participates in gigs for television/media. If Zayn were to potentially reunite with One Direction, he would probably have to promote on television and media again. Based on his behavior since going solo, he might not be comfortable with that idea.
7. Zayn is no longer a shareholder in 1D Media Limited
In the words of United By Pop Co-founder & Editor, Jackie Kolgraf, "He cashed out when he left the band in 2015, and things were shuffled around so that he only makes money on the music he was a part of. For him to come back for a reunion — and make some money, which he'd probably want — more structural changes within the company would have to happen, and it would be public record."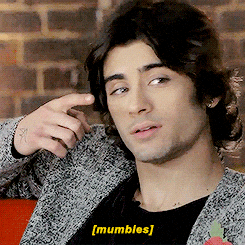 So… this was a LOT. Based off of everything, what do you think? Are you still hanging on for an OT5 reunion? Let us know in the comments!