Gaon has announced the newest albums and songs to receive platinum certifications on January 9.
EXO's "OBSESSION" was certified triple platinum for exceeding 750,000 sales. GOT7's "Call My Name" was certified platinum for surpassing 250,000 sales.
The Gaon Chart certifies an album as platinum once it reaches 250,000 sales and if at least six weeks have passed since its release. A song receives platinum certification at 100 million streams or 2.5 million downloads.

For streaming, Maktub's "To You My Light" Jang Hye Jin and Yoon Min Soo's "Drunk On Love" Billie Eilish's "bad guy" and Jang Beom June's "Karaoke" were certified platinum for reaching 100 million streams.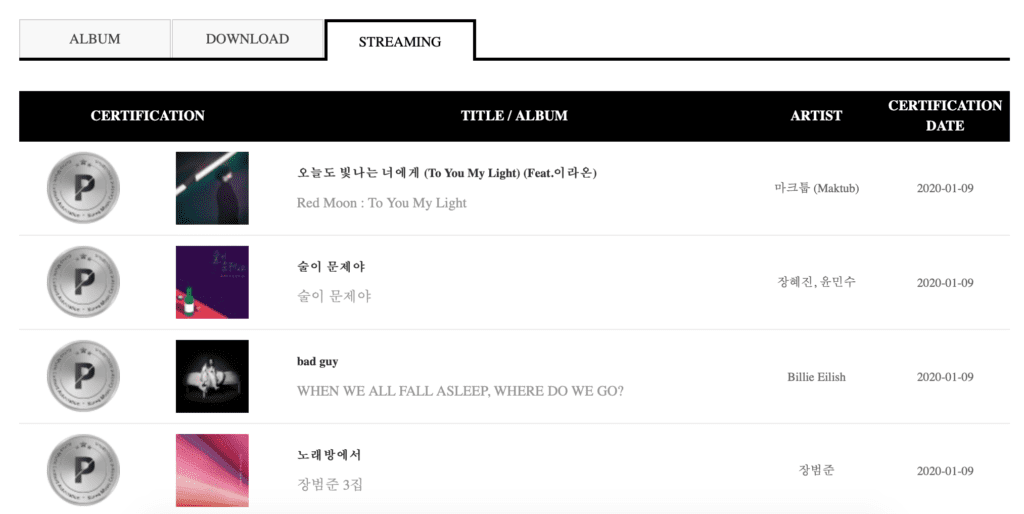 Source (Gaon Chart)