Meet the Sea Girls, your new feel-good indie band
If you are looking for new music that makes you feel like you're the main character while you're dancing around in your room, look no further: Sea Girls is just what you need.
After releasing the 2017 "Call Me Out" EP, the 2018 "Heavenly War" EP, and their 2018 "Adored" EP, Sea Girls' debut album, "Open Up Your Head", was just released. And trust me when I say that it will stay on repeat for the next upcoming months.
Henry Camamile, Rory Young, Andrew Noswad and Oli Khan make up the members of this indie rock band, which was formed in 2015 in London. They started their career with the debut single "Call Me Out", which can also be found on their brand-new album. This song definitely defines who the Sea Girls are: energetic, happy, and undeniably indie. But it also sets the tone of how they make you feel while you listen to them: wanting to dance around your room, so happy you can't stop smiling, and the sudden urge to plan a road trip with your closest friends just so you can make this album the soundtrack.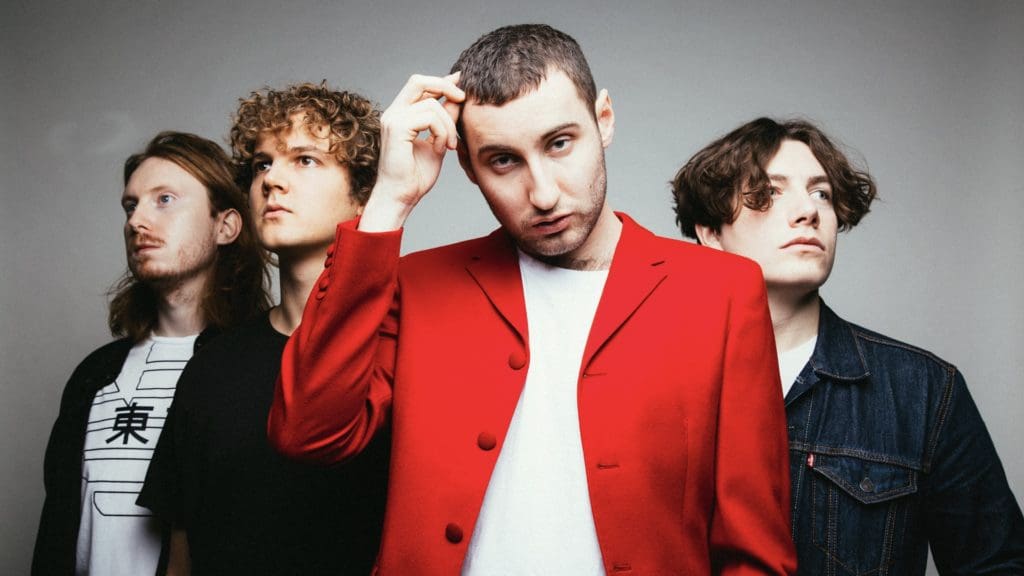 Their most famous song, "All I Want To Hear You Say", already has gathered up over 11.6 million listens on Spotify. And there is a reason for why it's their most played song: while the verse is playing, it feels as if you're going up a high rollercoaster, and right as the chorus begins, you're going down and get that euphoric feeling full of adrenaline. The bridge of the song might be short, but all the better; it takes you right back to the chorus so you can enjoy it more.
The first time I saw them (and heard of them), I was actually going to a JC Stewart gig. They were playing as well, and they played "Damage Done" and "Violet", which instantly made me fall in love with the sound of the band. Both of the songs still remain personal favourites of mine. Me and my friend, who also attended the gig, kept talking about how much we enjoyed the band, and needless to say: we were more than happy when we found out they would be releasing an album.
Open Up Your Head starts with the song "Transplant", followed by "All I Want To Hear You Say". I highly recommend to listen to this album for the first time with your headphones in, and you'll know why when you click on this first song; it truly enhances the experience of listening to a great album for the first time. In April, they released "Do You Really Wanna Know?" as a single, which I can only describe as an upbeat, catchy song. The first three songs pull you in, and you do not want to leave until you've listened to the whole album. Next in line is "Lie To Me", which is a bit less cheerful in sound than the previous songs, but that does definitely not take all of the fun out of the song: if I close my eyes, I can already imagine myself singing this from the top of my lungs at their concert.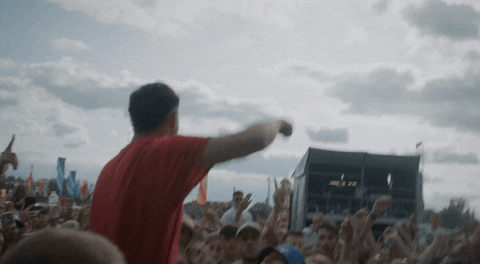 Their first single "Call Me Out" is number 5 on the tracklist, before it goes to "Closer". This reminds me of a mix of The 1975 songs "Girls" and "Chocolate", in more of an indie-jacket. After closer, "Forever" starts to play. It starts out with just a guitar riff, and the drums kick in later to ease you into the song. Definitely sadder than the other songs, but just like "Lie To Me", it is a nice break and offers diversity and contrast to the rest of the songs. The guitar riff that increases at the end of the song adds to the intensity of the instrumental. Therefore, the next song "Weight In Gold" is perfectly placed on the album.
"Ready For More" slowly increases the tempo of the album again, re-introducing you to their familiar upbeat, dance-y songs. My personal favourite, "Violet" is next in line, definitely redefining the fast guitar riffs just like in the first few songs of the album. The last four songs, "Shake", "Damage Done", "You Over Anyone" (which is their slowest and saddest song on the album) and "Moving On" perfectly end the album on a high, showing off the different sounds and sides of the band. Songs you wish you could sing along immediately because they are just so incredibly fun; and you wish the album never ended.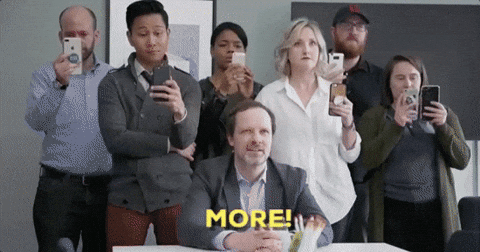 Open Up Your Head puts the Sea Girls on the map, with honest lyrics and incredible instrumentals. They take you from highs to lows, to highs again; just like an album should be. The album is lively, upbeat, and incredibly catchy. Trust me, this will be one of your favourite indie albums, EVER. I truly wish I could listen to it for the first time again.