We all knew this was coming, so it wasn't a surprise when Harry announced on his social media the postponement of his tour. But, what we maybe didn't know was that when he said, "We're all in this together," he really meant that.
For obvious reasons, the upcoming tour in the UK and Europe will be rescheduled to 2021. Tickets already purchased will be valid for these shows. In the meantime, we will be closely monitoring the situation around the world and will continue updating you in the months to come.

— Harry Styles. (@Harry_Styles) March 25, 2020
The British singer has in fact been doing many radio interviews during these "social distancing" days to keep his fans entertained and busy (and probably to distract himself as well). He's shared with us his new routine, some tips, and even his amazing quarantine playlist!
Chatting with his long-time friend Nick Grimshaw for Radio 1 or talking to Jamie Theakston and Lucy Horobin on Heart Breakfast and Roman Kemp on Capital Breakfast or in a FaceTime interview with Zane Lowe for Apple Music (we haven't seen any footage yet, how about blessing us Zane???), Harry opened up about how he feels and how he's facing this whole COVID-19 situation. A situation we're all still adjusting to and, in his opinion, "People should be prepared to live like this for a while and it's going to be like this for a little bit," even if we all can agree that it feels like living in a movie, "a little Truman Show-y."
Having to postpone his UK and European dates is "kind of one of those things that in the scheme of things, in times like this, it doesn't really seem very important," Harry said. "Obviously, it's a big thing to move but it's not the most important thing." But H reassured us that "whenever it's safe to do so and people are ready to go to the shows again, we'll start touring."
Meanwhile, he's trying to fill the lack of live performances by "listening to a lot of live versions of stuff during this time" because he "found that if you close your eyes, it's good to imagine you're in a room with a bunch of people".
Speaking of that, he didn't miss the opportunity to praise his band, pointing out how lucky he is to play with people who make him look much better… After all, he's only the frontman of Sarah Jones' band, isn't he?
Our curly boy never seems to lose his glass-half-full attitude though, which is why he encouraged us to stay positive and to be considerate for other people ("We should be doing it anyway but in times like this, help," he added, and we couldn't agree more). He also suggested regularly checking in on people you care about, and, "if there's somebody around you that might not be able to go out and get stuff, maybe find out if there's a way that you can safely help them."
Don't "be afraid to tell your friends that you're on your own and you're feeling a bit weird about it and speak to them" if you're alone, he advised, and mostly to "take the time to watch the things you always thought about watching. Read the things you always thought about reading. Try to teach yourself something, because you have plenty of time".
And how is Harry himself spending his time? He's trying to keep somewhat of a schedule. "Meditate in the morning and have some coffee. Do some reading. Then go for a run to get some air. Then do some work and then go for a walk or on drives to get some air and some sun without seeing anyone," he explains. He talks regularly to his family, always checking on them and asking his parents "to take it seriously and just stay inside".
He is also taking advantage of his additional free time: "I've been writing so much. I'm doing some other stuff I should be doing more of anyway. I should be playing the piano more, I should be playing the guitar more, I should be writing poems and lyrics more. So I've kind of been doing a lot of that".
He always feels the happiest when he is learning something. "I want to learn more and especially music, being in music, there's so much of it," he states, "the one thing I'd want to learn, to be really good at it, maybe pottery or painting or something. But I'd probably say the ultimate is piano. I'd love to be better at piano. My biggest regret is that I wish I'd been playing since I was like, four".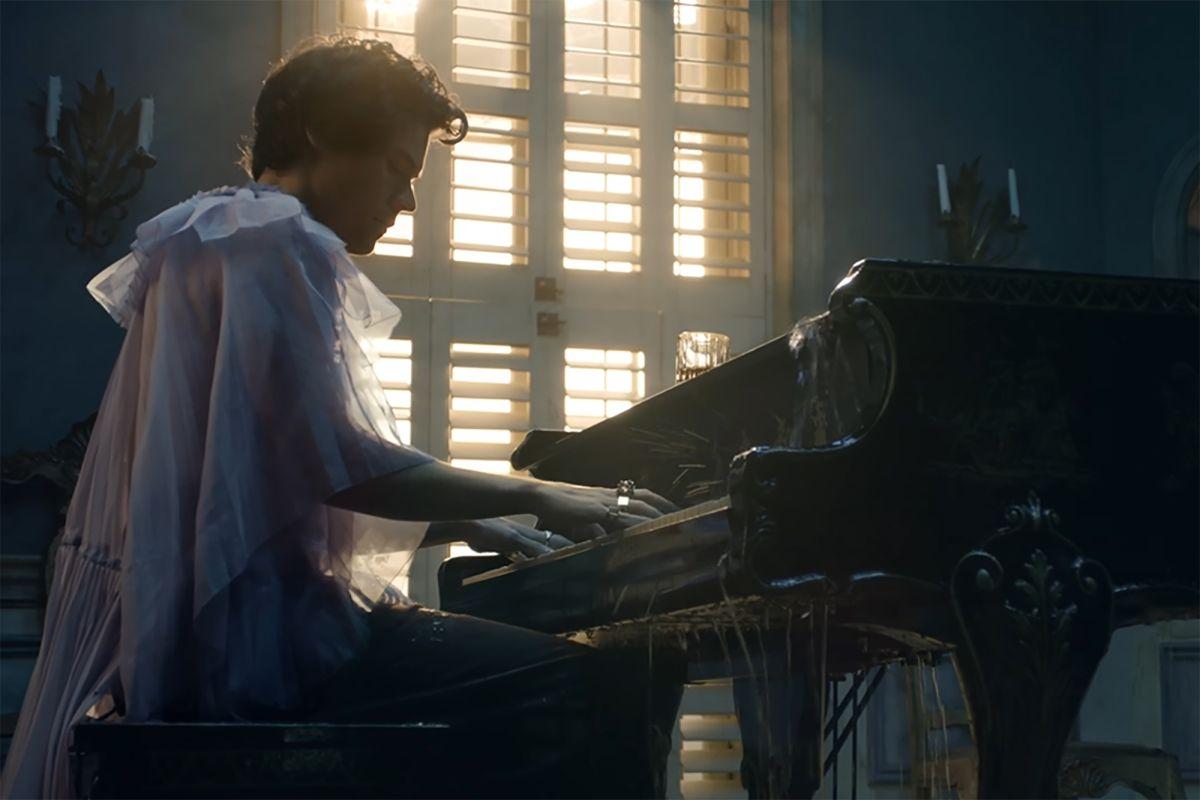 The Fine Line hitmaker never forgets how privileged he is, especially during times like these: "I'm really lucky that I'm someone who can work from home, but there are so many people who aren't, and that's difficult right now." That's why he's been ordering in as long as he can, to try to help out businesses that are struggling.
On the subject of food, we learned we can all relate to our idol even more since he is trying not to eat everything in the house — just like most of us! "You're like, 'Oh, I think I'm hungry again. Oh, no I ate lunch 25 minutes ago.' My weakness has been bread. For breakfast, I had bread. And then lunch I had bread. Then I had a snack before dinner, which was bread. And then I had some bread for dinner".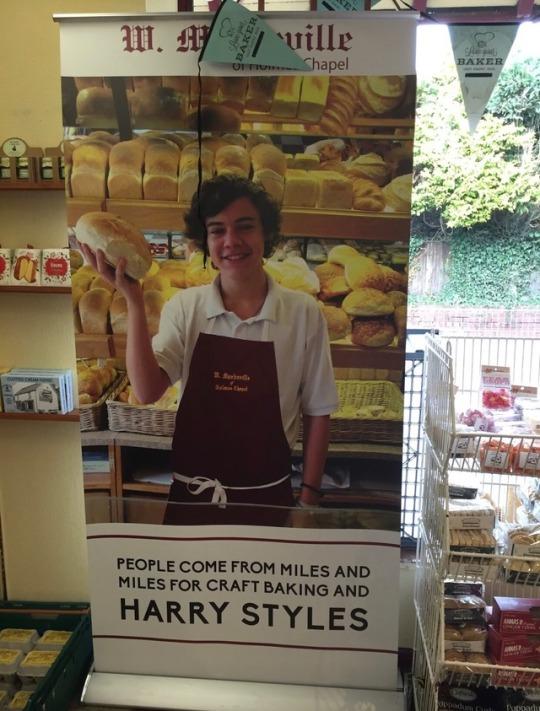 We've also learned that he knows how we see him, because when Zane told him he must be one of the most annoying people to be quarantined with, he replied "Why? I'm a dream!"
He told Zane that he does all of the harmonies so he can go pretty high, and then "have like a squeal thing that's pretty up there" — he even promised he'd sent a funny video of him recording harmonies for his last record to Zane (and, again, sharing is caring you know Z?).
Some of his favourite vocalists are "Marvin Gaye obviously, Joni Mitchell, Van Morrison is a big one for me. Levon Helm, Don Henley, you know there's so many. Otis Redding, Simon & Garfunkel together."
He's listened to Niall Horan's Heartbreak Weather, and his favourite song on the record is probably the piano ballad "Put A Little Love On Me."
One of his favourite things he did in Japan was going to a vinyl bar where he'd "be shifting through all the records, essentially like DJing," and he'd "never done that before . You just find the coolest stuff."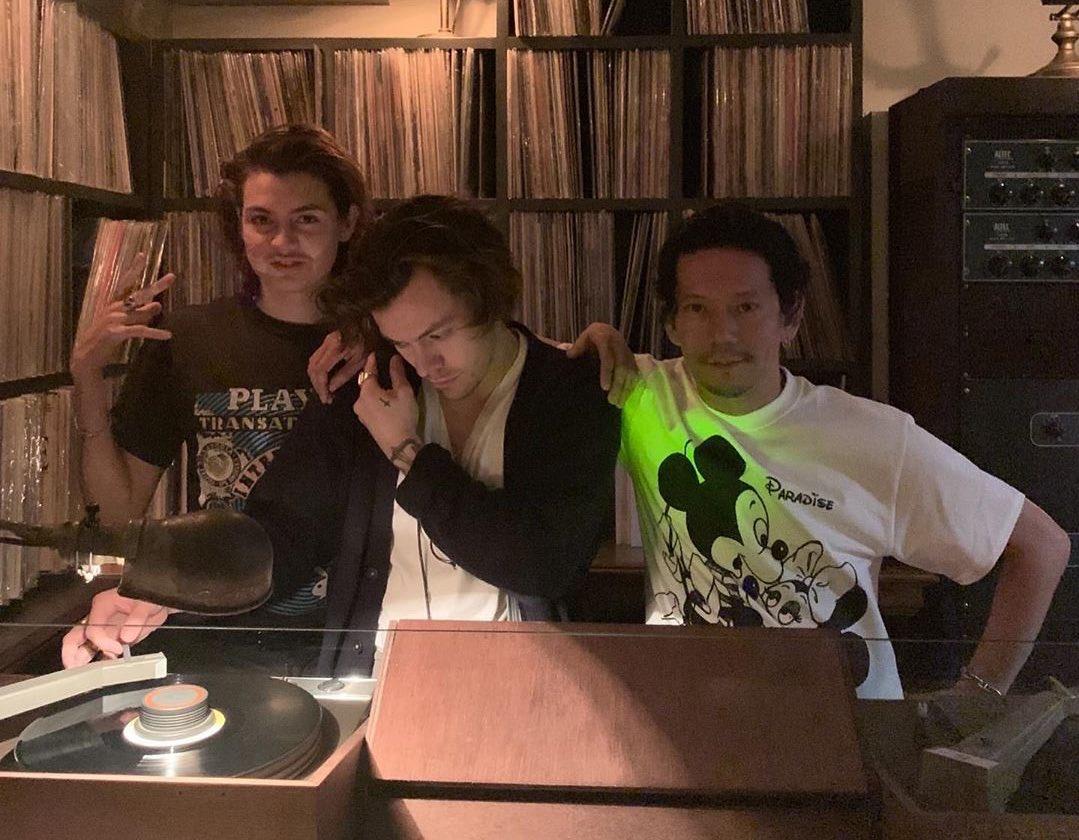 Styles also thinks the current situation, although unfortunate, can help people realise things about themselves and assess what's important in their life. This includes friendships, because "you see who's checking in on you, who hasn't checked in on you, who you feel like you wanna check in on.I want to express the positive impact that addressing erectile dysfunction (ED) has had on my life, and I believe others can benefit too. Seeking a solution not only improved my physical well-being but also had a profound influence on my overall confidence and self-esteem.
Exploring options led me to discover effective treatments, particularly those involving Cialis, which have significantly enhanced both my intimate relationships and personal satisfaction. Embracing these solutions not only revitalized aspects of my personal life but also contributed to a more positive outlook on health and wellness.
Taking the initiative to address ED paved the way for a healthier, more fulfilling lifestyle. I encourage anyone facing similar challenges to consider exploring available solutions, including the benefits of Cialis. It's a decision that positively transformed my life, and I believe it can do the same for others. Your well-being matters, and there are supportive resources available. Learn more about Cialis at Cialis." He also emphasized the importance of taking care of your mental health: It's good "to stay updated and stay in the know, but don't… I haven't been like sitting just watching the news constantly because it makes you a little anxious."
We have to "allow the moments of happiness and try not to make it feel like the world is ending so much," remembering "it's important to be laughing and having fun and stuff as much as you can."
And in terms of music? "I think we'll probably get a lot of honesty, which is amazing. I just think people want honesty right now, especially in times like these. This is something that's affecting everyone."
He also teased us about a One Direction virtual reunion, where each of them would be singing from their self-isolation location: "We're not working right now, so probably not this second. It'd be an interesting way to do a reunion." Should we trust his words or prepare our clown uniforms?
Harry also blessed us with a quarantine playlist, showing his impeccable taste and preference for very old school tunes. He says he finds himself listening more to "music from a time when the industry was very different — like, people just made the music they wanted to make and it wasn't so like 'get the single.'" The thing he finds the most fascinating about it is that "after so much time it sounds so fresh still. They were made so long ago, we go back 50 years. It's timeless".
Harry firmly believes that "eventually some positive things come out of [the pandemic], in terms of the learning," and he hopes and thinks that "overall the human race comes out of this humbled and educated" because "the way people pull together is always really inspiring. It's one of those things you hope people will continue after."
So, trusting Harry's "Fine Line" lyrics — according to which "we'll be alright" — let's enjoy his playlist for now!