Get To Know: GOT7
If you look through Korean - and worldwide - music charts from 2014 to present you will see how GOT7 have been consistently producing quality music that is loved by fans globally.
It's undeniable that K-Pop has been taking the world by storm. With a new K-Pop group appearing on music charts and on our Instagram feeds every day; those new to the genre might feel overwhelmed.
If you look through Korean – and worldwide – music charts from 2014 to present you will see how GOT7 have been consistently producing quality music that is loved by fans globally. These talented seven boys are one of the first idol groups to ever hold the title "leading force of the global Korean wave".
With members from Korea, Thailand, Hong Kong and Taiwan, GOT7's in-built global appeal is far from the only reason as to why people love them so much. Their songs will strike the chords of your heart as they will make you want to lose yourself to pounding bass. Not to mention the magnificent stages and hilarious personalities. If you still haven't heard about them just yet, then you definitely need to take the time to check them out.
GOT7 consists of 7 members:
JB (제이비 – Im Jae-beom 임재범), Leader, main vocalist, lead dancer, center.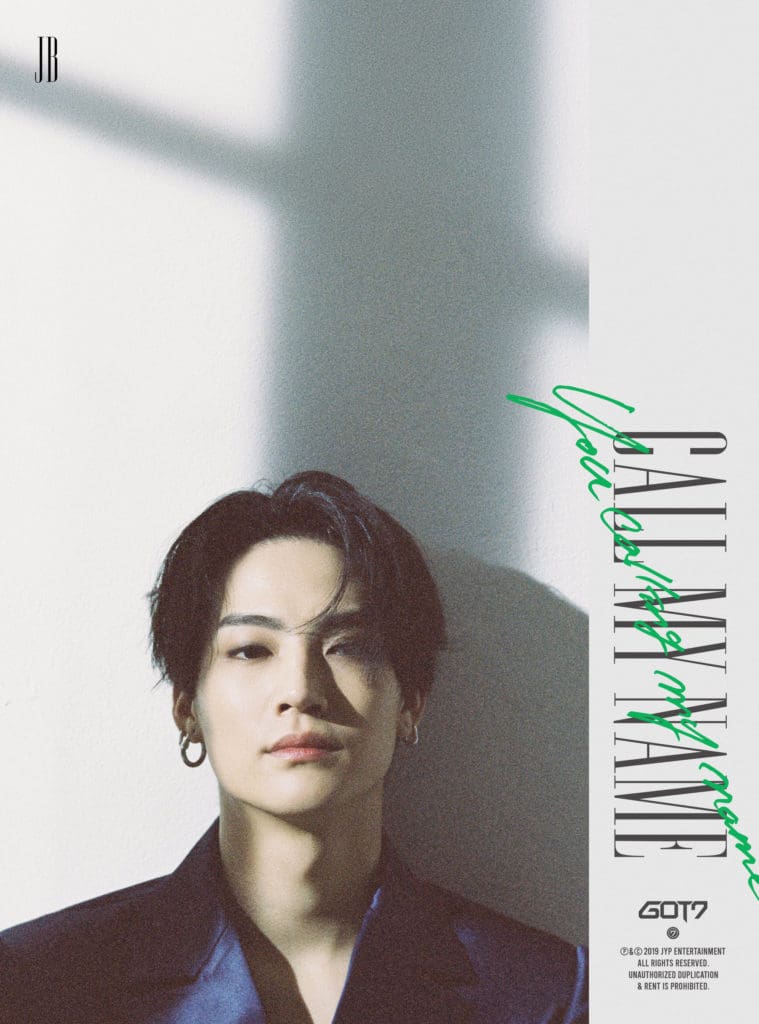 Under the name of Defsoul, JB is one of the most talented and prolific songwriters in K-Pop (you can find his tracks on SoundCloud). He appeared on the TV show 'Hyena On The Keyboard', revealing how he composes and writes his music.
Mark (마크 – Mark Tuan Yi En 段宜恩 – Dong Yi Eun 동의은), Lead Rapper, Lead Dancer, Sub-Vocalist, Visual.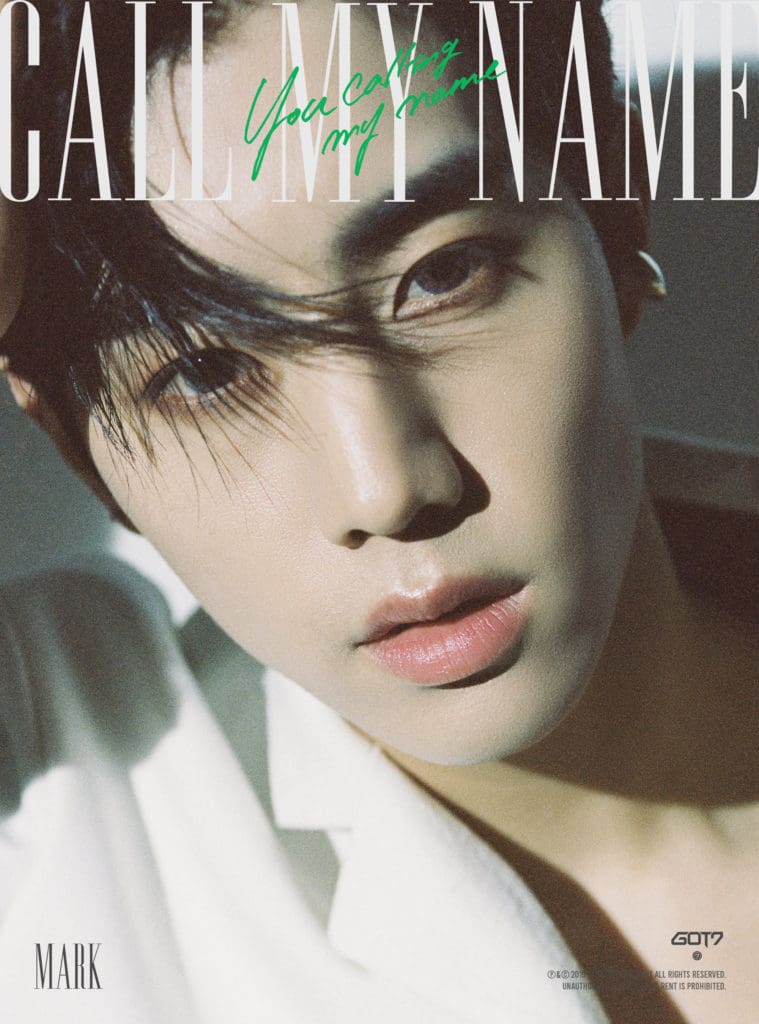 Mark is Taiwanese-American. Mark ranked 90th on TC Candler "The 100 Most Handsome Faces of 2019".
Jackson (잭슨 – Wang Jia Er / Wang Ka Yee 王嘉爾 – Jackson Wang ), Main Rapper, Lead Dancer, Sub-Vocalist, Face of The Group.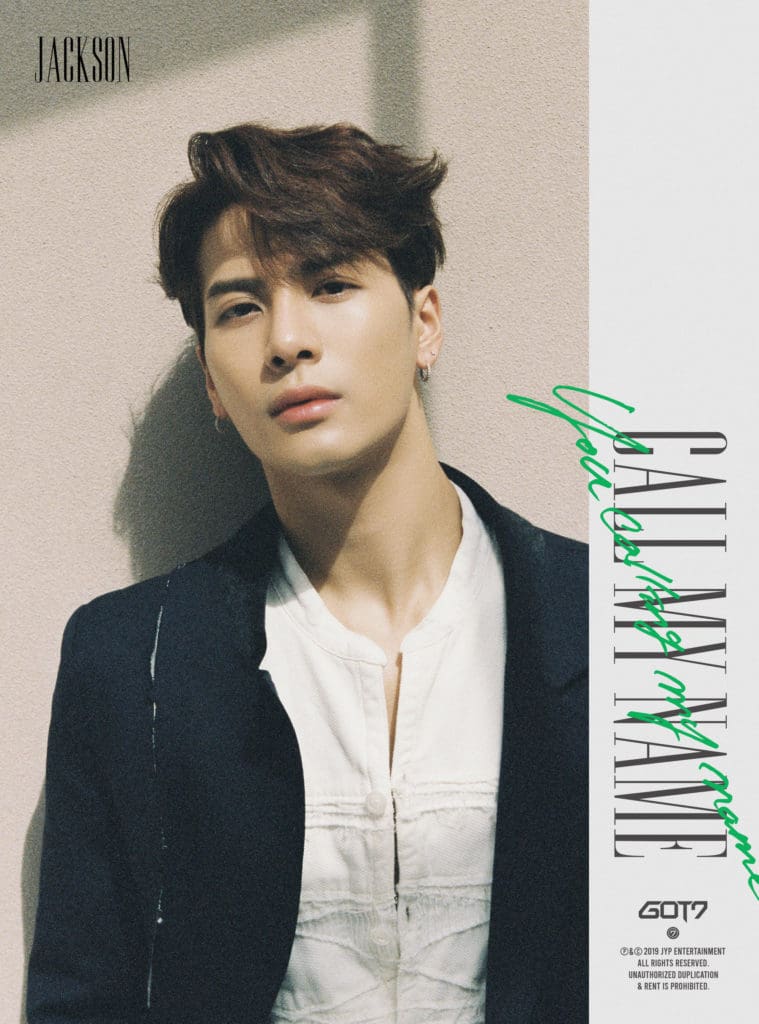 Jackson is from Hong Kong. Jackson was a former member of the Fencing National Team in Hong Kong.
Jinyoung (진영 – formerly Jr./Junior. – Park Jin-young 박진영), Lead Vocalist, Lead Dancer, Rapper, Visual, Center, Face of The Group.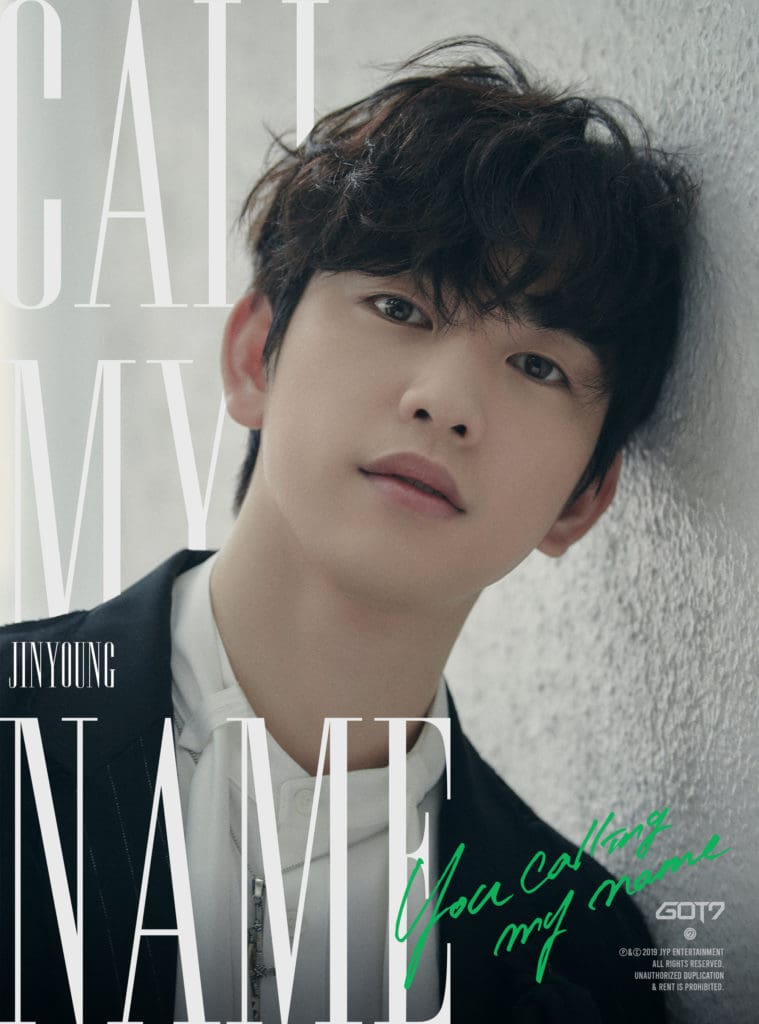 He acted in several Korean dramas: "Dream High 2" (2012), "When a Man Loves" (2013), "My Love Eun-Dong" (2015), "Legend of the Blue Sea" (2017), "He Is Psychometric" (2019).
Youngjae (영재 – Choi Young-jae 최영재), Main Vocalist.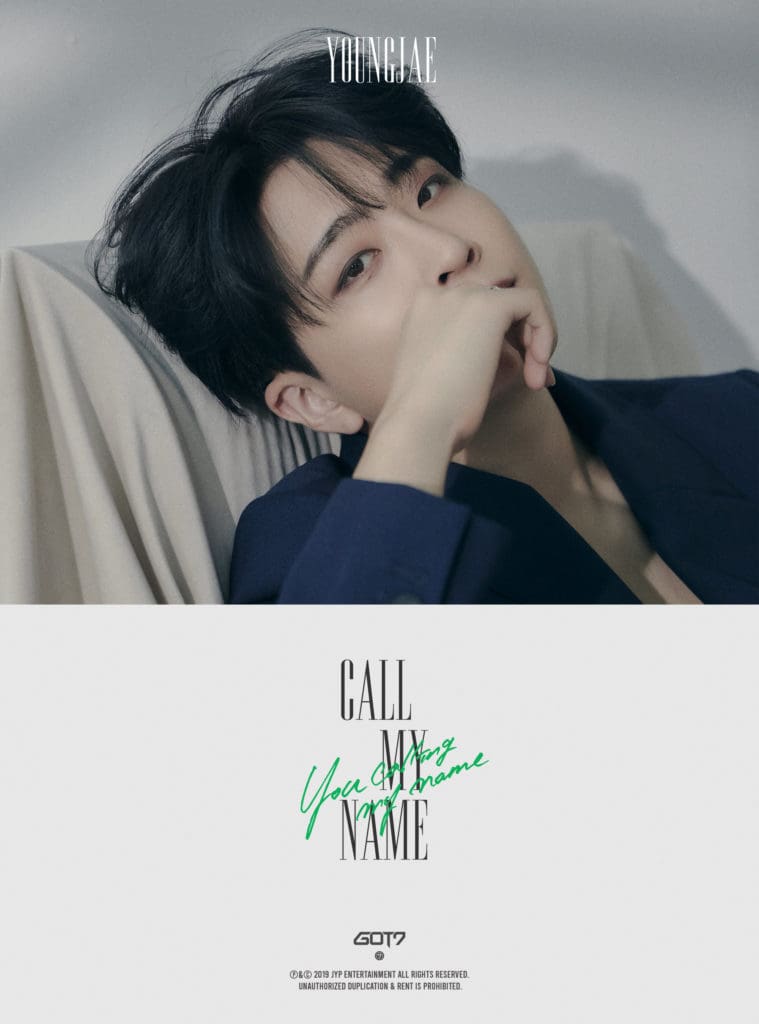 He is known as a serious and hard working person. His hobby is playing the piano and he has a SoundCloud account.
Bambam (뱀뱀 – Kunpimook Bhuwakul Bambam กันต์พิมุกต์ ภูวกุล), Lead Rapper, Lead Dancer, Sub-Vocalist.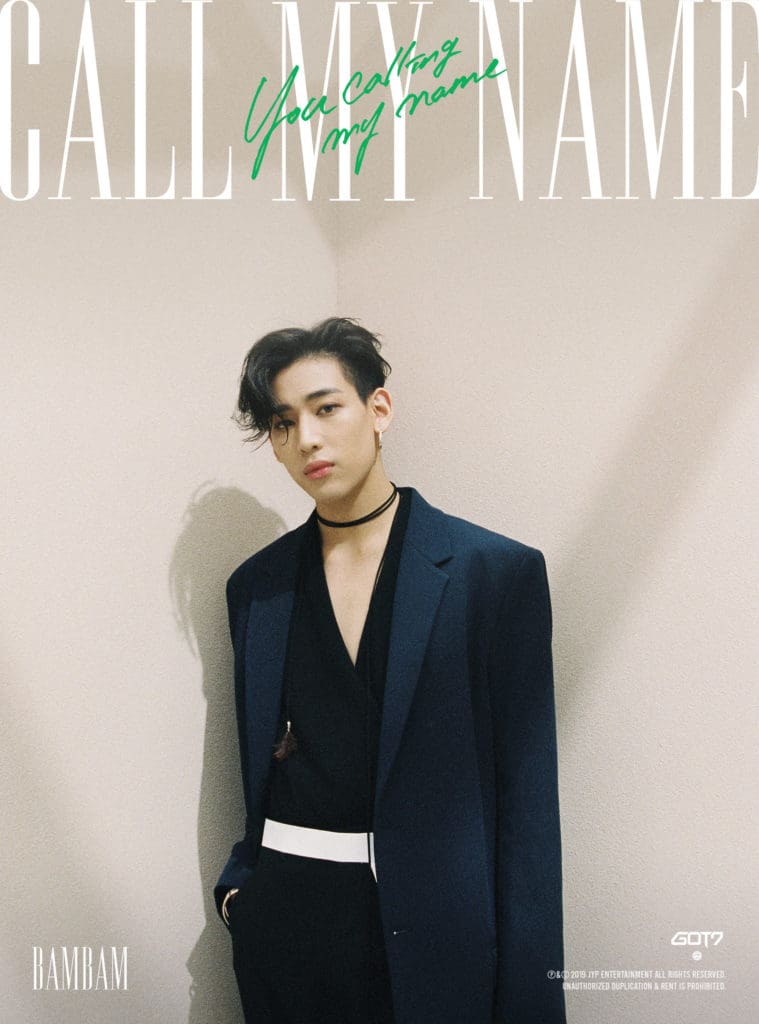 He is from Thailand. He won 1st place in a "Rain Cover Dance" competition in Thailand back in 2007. He also won 2nd place in the "LG Entertainer" competition in Thailand in 2010.
Yugyeom (유겸 – Kim Yu-gyeom 김유겸), Main Dancer, Lead Vocalist, Rapper, Maknae.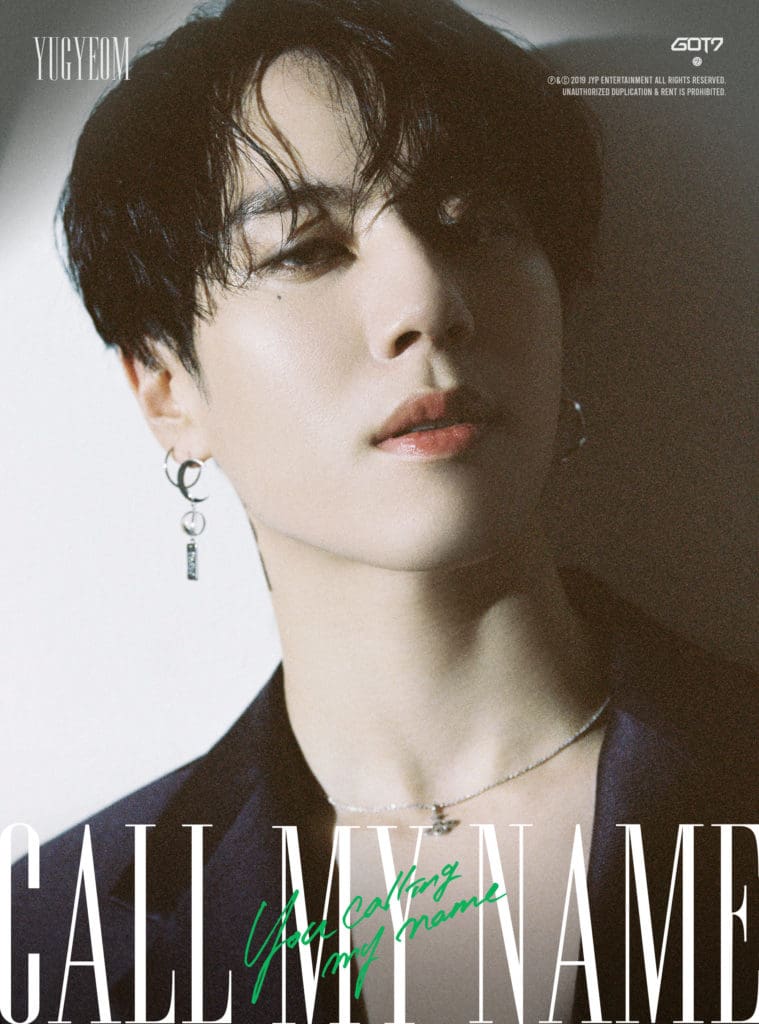 He won first place on the dance competition "Hit the Stage". He also has a SoundCloud account.
GOT7 (갓세븐, meaning "seven lucky people come together") made their debut on January 16, 2014 under JYP Entertainment, as a hip-hop group that incorporates martial arts tricking and b-boying styles in their performances. But the history of the group goes back to 2009, when JB and Jinyoung passed JYPE open auditions. Mark, BamBam and Yugyeom became trainees in 2010. In the summer of 2011, Jackson started his training. In May 2012, JB and Jinyoung debuted as JJ Project with the single "Bounce". Meanwhile, Mark, Jackson, BamBam and Yugyeom debut together as a group on the fourth episode of Mnet's reality-survival program "Who is Next: WIN" in 2013. The seventh and final member to join the group was Youngjae.
With their first EP "Got It?" (January 2014) and the leading single "Girls Girls Girls", GOT7 shot to #1 on Billboard's World Albums Chart.
On the second EP "Got Love" (June 2014) and its title song "A" the group showed a brighter side and delivered a multi-layered sound experience, pleasing all the listeners.
November 2014 marks the release of the first full-length album "Identify", with lead single "Stop stop it(하지하지마)". The tracks moved GOT7 toward a more experimental style, but without losing sight of what they do well.
GOT7 kept delivering extremely listenable and accessible hip-hop songs, with all the members always bringing something creative to the table with the release of their third EP "Just Right" (July 2015) and fourth EP "Mad" (September 2015).
2016 saw GOT7 establish themselves even more as global boy group. Their fifth EP "Flight Log: Departure" and its title track "Fly" made GOT7 the first Korean act to chart on Billboard's Artist 100 since Psy (peaking at #88), entering the chart at number #45. "Flight Log: Departure" debuted at #2 on the Billboard Heatseekers Album Chart and on the Billboard World Albums Chart.
For their second studio album "Flight Log: Turbulence", as well as for "Flight Log: Departure", the members have been more involved than ever, contributing to the composition and lyrics of the tracks, with both works carrying a brand new sounds, different from the standard output of K-Pop in general.
The album debuted at #1 on Billboard's World Albums Chart and "Fly" charted at #15 on Billboard year-end World Albums chart, and #6 on the Billboard year-end World Albums Artists chart, making them the highest-charting act other than BTS. To date, only G-Dragon, Shinee, 2NE1 and EXO have landed on this chart.
During 2017 and 2018, GOT7 were always grinding: they released their third album of the "Flight Log" trilogy, "Flight Log: Arrival", the EPs "7 for 7" and 'Eyes On You", where both title tracks "You Are" and "Look" were co-composed and co-written by JB, with the other members contributing to the album as well.
With their 2018 'Eyes On You World Tour", GOT7 performed sold-out shows in Asia, Europe, North America, and South America. While touring the United States, they also became the first K-Pop group to perform at Brooklyn's Barclays Center.
To top a great 2018, the album "Present: You" and the track "Lullaby" topped major real-time charts in Korea. The album also placed #1 in 25 countries on the iTunes album charts.
If at this point you haven't fallen at these young men's feet you are bound to do it now.
In 2019 the second sub-unit duo formed by JB and Yugyeom made their debut with the sultry beats of  "Focus On Me" from the EP "Focus".
Their ninth EP "Spinning Top: Between Security & Insecurity" and tenth EP "Call My Name" were released during the same year.
"Spinning Top: Between Security & Insecurity" were structured to mirror the mood of insecurity at first and then change into security and a better sense of self. This EP speaks to almost everyone and it's likely the boys have gone through it too.
With "Call My Name" GOT7 are clearly doing something right. Over the years they've fine-tuned their sound but still doing what they do best, delivering music that is cross genres and producing solid pop gems. This is why GOT7 are at the top.
Adding to the pile of jaw-dropping moments in their 6-year career, GOT7 were awarded their first-ever Performance of the Year (Daesang) at the 2019 Asia Artist Awards, an award to be extremely proud of.
What have GOT7 got in store for AhGaSes in 2020? Concerts in Bangkok, Singapore, Macau, Kuala Lumpur, Taipei to start and to only walk on the flower road together.