FLO are still riding the high of the success of their debut EP The Lead released in early 2022 and has decided to end the year by releasing a music video for their newest single 'Losing You' which has gained over 260,000 views in its first week.
FLO are constantly receiving praise for their nostalgic sound from fans and music peers alike. Lauren Jauregui, a former member of the award-winning American girl group Fifth Harmony, recently applauded FLO's newest release on Twitter writing: "This shit is incredible, go off angels!"
FLO's song 'Losing You' feels like a much more intimate side of the girl group and replicates prime 90's R&B. It is a slower-paced song about benefiting from an inevitable breakup and being happier alone. The music video is calming and has some beautiful solo moments with all three members showing off their vocal talent. There are also some candid moments where the girls are shown laughing and having fun during the shoot. Towards the end of the video, the cinematography elevates to a scene where all three girls are sitting at a round table and singing in harmony while the camera circles them, effectively capturing each singer as they riff on their part of the song.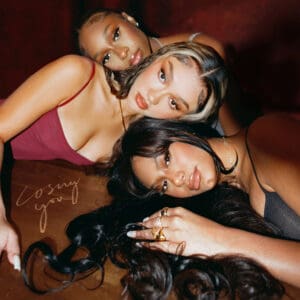 FLO have been continuously compared to Destiny's Child since their debut for many reasons including its trio dynamic, unique vocal talent, and similar music themes. With a music video like 'Losing You,' it's hard not to agree. The chemistry between the three members (Renee, Stella, and Jorja) is natural and their voices meld effortlessly, dancing between the thin pop/R&B genre line. Go check out the music video for 'Losing You' and look out for FLO in 2023!