New Hope Club announced last week that they are doing a virtual world tour. With the tour commencing pretty quickly after the announcement, the band asked their fans to create the posters for each date.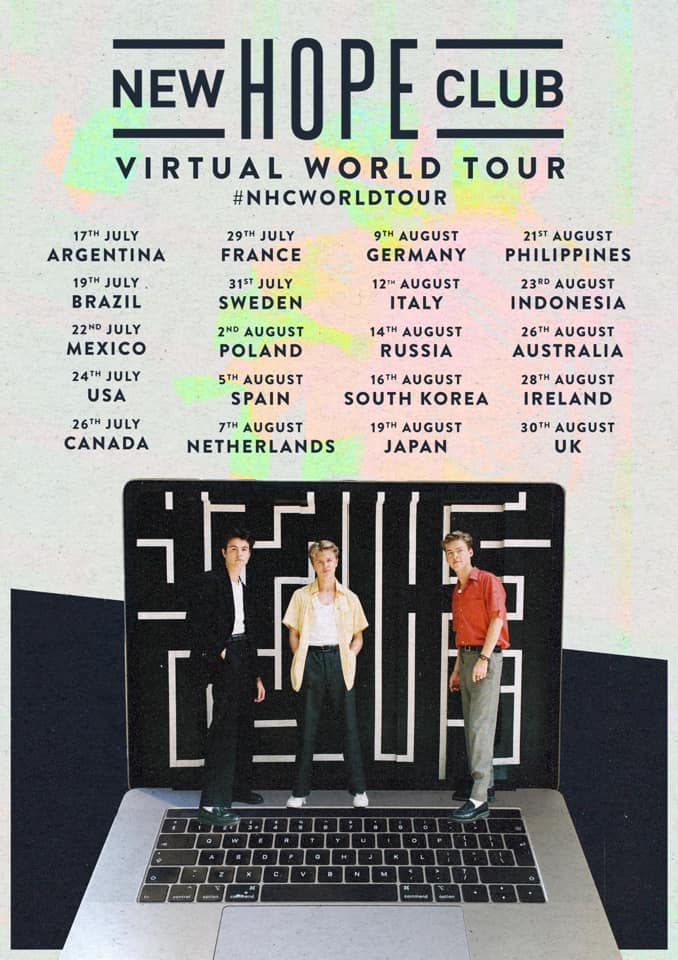 Those whose posters are favoured by Blake, Reece and George get their posters posted all across the bands' social media pages. They also get to be the thumbnail of that particular date on YouTube and get credited for their artwork if they are lucky enough to get chosen. So far, the Argentina, Brazil and Mexico posters have been chosen and posted since these were the first dates of the virtual tour.
I've looked through Twitter and Instagram at many different fan pages and found a lot of favourites! All of the edits are incredible and have definitely proved this fandom's creative side. Here are quite a few posters that I personally really liked.
@NewHopeClub @NewHopeGeorge @NewHopeReece @NewHopeBlake @JoeManager @WaddySolomon #NHCWorldTour USA pic.twitter.com/KbPpqH2NBw

— Catalina ☁ (@CatalinaR9423) July 22, 2020
these are our posters for the Italian virtual concert! #NHCWorldTour Italy 🇮🇹 pic.twitter.com/usMvC155IJ

— NEW HOPE CLUB ITALIA 🇮🇹 (@nhc_italy) July 16, 2020
Mabuhay! I'm so ready and excited to watch you guys perform virtually ✨ I hope you like the poster I made for Philippines 🥰 See you boys, Mahal ko kayo!! 💖@NewHopeClub @NewHopeGeorge @NewHopeBlake @NewHopeReece #NHCWorldTour 🇵🇭 pic.twitter.com/uwDvNybxkz

— queency ¹ᴰ ☾ (@moonlightnhc) July 18, 2020
When I saw that the boys were wanting some artwork from fans, I got excited because, although I am not great at drawing, I quite like editing. So I set to work and created this poster for the UK date which is the final date of the tour and not till the 30th August.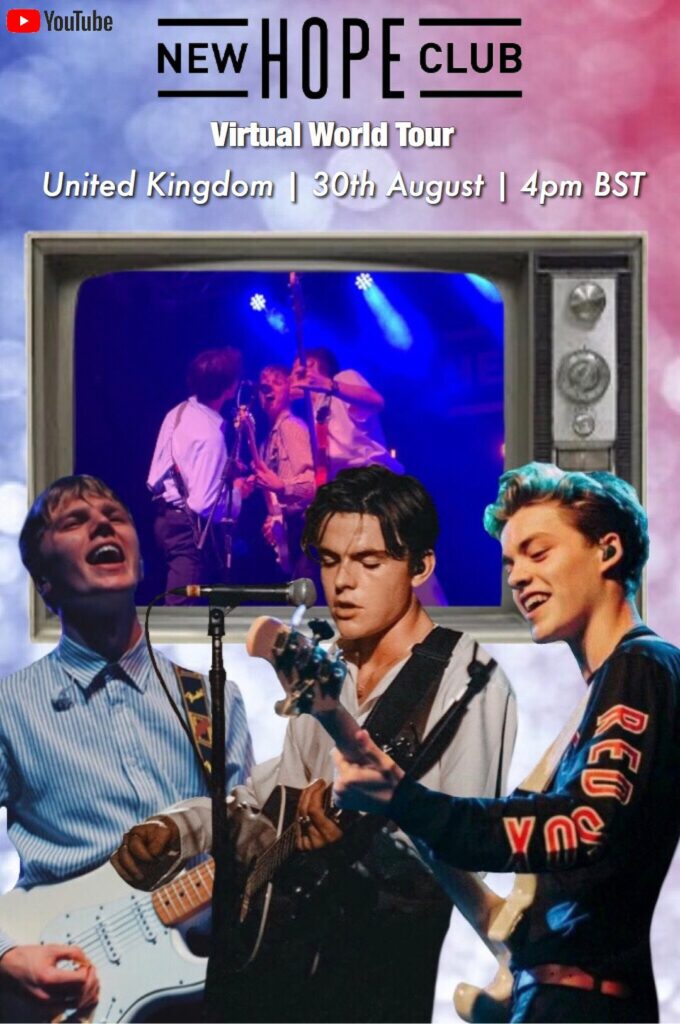 If you are thinking about entering your own artwork, here is how you can. To enter the contest, all you have to do is edit your own poster for whichever date you choose. Then post the edit or drawing on Instagram or Twitter with the hashtag #NHCWorldTour and tag the bands' social media accounts. Good luck to everyone who has entered!