Even though 2020 forced us to get used to a new reality, some things did not and will never change: Louis Tomlinson's fans, who never fail to do justice to him and what he stands for, just came up with another idea to lighten and enlighten December with the best advent calendar ever existed!
https://twitter.com/LouisTeamFrance/status/1333472363841794056
Every day, from the 1st to the 24th, you can open a cell of the calendar to find out what's waiting for you: activities, games, and competitions will be hosted by different update accounts and everything will be just about Louis and Louis ONLY.
If that doesn't sound like heaven to you, then I don't know what does.
Since Louies are also very inspired by their idol's kindness and generosity, of course they took the chance to give to charity and opened "a fundraiser for BBC Children in Need, a British Charity who helps ensure that children are happy, safe, and have the opportunities they need to reach their potential. They support many actions and individual initiatives around the UK."
There are two ways to join the fundraiser, find out more details on the official website!
Louis himself supported this charity in November 2019 by performing his Britpop-tinged single "We Made It" at their live event.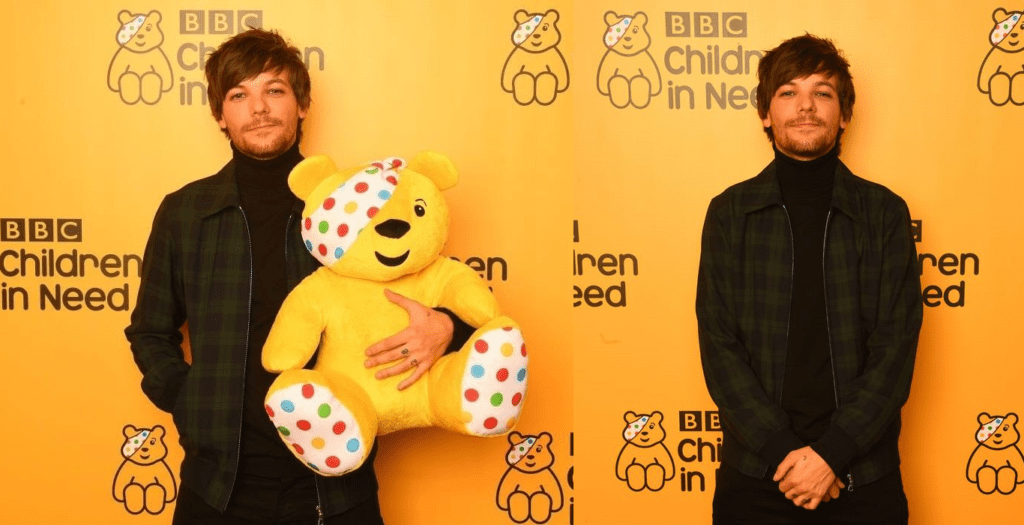 There are only two kinds of people: those who will never get over this look and those who are lying.
As the whole #DecemberWithLouis team said, "We all had a rough year. Tensions, politics, pandemic… and everything that implied, including tour reports and lack of live music. 2020 has been difficult for everyone, and we thought December was the perfect month to spread some positivity and have fun all together!
We hope you enjoy what we've got planned for you and take part in the magic. Taking care of each other, spreading love and positive vibes, is all we need to conclude this year on a positive note."

December has always been Louis' month – do you think it's a coincidence that his birthday falls exactly on Christmas Eve? Yeah, me neither. – but this year it will be even more thanks to the live-streamed show he is going to play on the 12th (grab your tickets here if you still haven't!) and this amazing idea his creative and loyal fans came up with.
Specifically, we are talking about Louis Tomlinson Team France (@LouisTeamFrance) and Louis Tomlinson France (@louist91fr) amazing owners. When I reached out to thank and compliment them, they've been extra nice and shared something more about the whole project:
"Advents Calendars are all about excitement, fun and Christmas magic. This was the perfect symbol for our project! We really want to bring a positive light to this month with new activities every day and make people happy. There's nothing more important than this to us. Sharing, creating and having fun together after a rough year is all we were asking for and what we're aiming at with #DecemberWithLouis.
Beyond the fandom's happiness, we also want to spread what Louis taught us. Positivity, love, honesty and generosity. That's why, alongside our games, mini-projects and other activities, we're fundraising for BBC Children in Need. Louis' always been involved in so many charities and mostly for children, and we share that urge of protection over them. As he rightfully said it, children are our future and should be our main preoccupation. Not to mention the child food poverty in the UK with so many children experiencing severe hunger. Seeing what Marcus Rashford did also inspired us as BBC Children In Need covers all aspects of a child's life.
This is our way to make a contribution to something that is so close to our hearts, and to Louis'."
And I'm sure he couldn't be prouder.
Lately, life has not been easy for anyone, it's put a strain on us all but, no matter how hard things might get, Louis will always be our sun, our light at the end of the tunnel. So, get ready to be blessed this whole month, "take care, be kind, and remember that you're loved, always."
Meanwhile, never forget to stream Walls for clear skin, good grades, great health, peaceful sleep, grateful ears, and happy hearts ❤️