BTS Official Facebook Account
BTS are packing their bags and landing in Las Vegas in April for four sold-out concerts after a quick drop by the GRAMMYs on the 3rd. But when you're the biggest band in the world that's just not enough, so BTS are turning Las Vegas into a BTS Land.
https://twitter.com/bts_bighit/status/1508972329799282691
Permission To Dance in Las Vegas
If you were able to get tickets for the shows in the Allegiant Stadium prepare to have amazing nights with BTS and your fellow ARMYs. Don't be shy choosing an outfit, go all out, you'll be in Vegas! Wear the merch you like the most or recreate the members' outfits, there are many possibilities. Also, don't forget to drop by the official merch box to buy yourself or your friends some BTS gifts.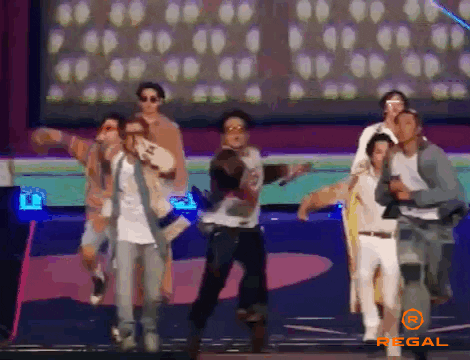 Live Play
Besides the four concerts, BTS booked the whole MGM Grand Garden Arena for a Live Play for those who weren't lucky enough to get tickets. There'll be boxes to get photocards, a photo zone, a BTS photo studio and live broadcasts from soundcheck and the concerts. Fans who got to go to the Live Plays in Los Angeles last year say that the experience is definitely worth it.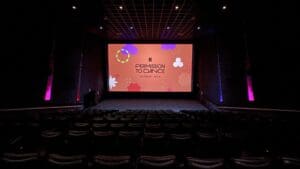 BTS Themed Rooms
ARMY will be able to book BTS Themed Rooms in eleven different hotels in the city, where they can get merch and packages with special discounts and exclusive keepsakes, such as a note card with a message from BTS, photocards and personalized room door hangers.
#BTS PERMISSION TO DANCE THE CITY – LAS VEGAS
is coming! Enjoy your stay at MGM Resorts with Exclusive Keepsakes!

Book between April 6-18 to receive this offer.
➡Reserve your stay: https://t.co/UyNdOD5UqZ#BTS_THE_CITY_LasVegas pic.twitter.com/4QarPXA6LD

— MGM Resorts (@MGMResortsIntl) March 25, 2022
Café In The City
If you're hungry and want to try BTS' favorite Korean dishes make sure to book a table at the Noodle Shop, Seabreeze Café in Mandalay Bay. It's the perfect chance to get to know Korean cuisine if you haven't yet. Make sure to try Tteokbokki for the appetizers, Jajangmyun for the entrée and Bungeoppang for dessert or any other dish on the menu, you'll not be disappointed.
https://twitter.com/MandalayBay/status/1508611595324346368
Party In The City
The JEWEL Nightclub at the Aria Resort will be holding four BTS special after parties to keep the concerts going. From 10:30 p.m. to 4 a.m. you'll be able to enjoy BTS remix stages from the best DJs in Las Vegas. Make sure to reserve your tickets to enjoy the parties with your ARMY friends.
https://twitter.com/jewellasvegas/status/1508519345319649285
BTS at Area 15
If you want to go shopping for BTS stuff, make sure to drop by at the Pop-Up at Area 15 in The Grounds and if you want to experience the behind the stage in an immersive exhibition of the Permission To Dance tour.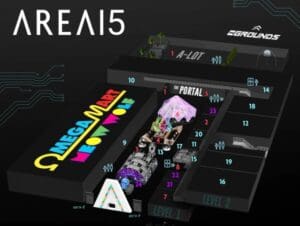 Fountains of Bellagio
If you're in Vegas on April 7 we advise you to visit the Fountains of Bellagio. You'll be able to witness an amazing water show while they play BTS music. We can already picture ARMY around the fountains singing and dancing along to BTS. What an experience to turn your trip into an unforgettable one.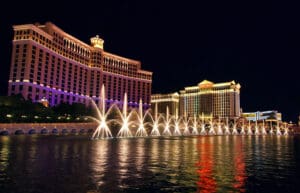 In a few days, BTS will turn Las Vegas into BTS The City and we're all excited to see it all coming to life. We can't wait to see Las Vegas turning purple for BTS and ARMY.