Facebook
If you are a BTS fan, you might know that June holds a special meaning for the band and their fan base – it's BTS's debut anniversary.
Since their very beginning, in 2014, the idols prepare a two-week special celebration with a lot of unreleased content: songs, videos, photos, and a warming fan meeting and concert at the end; everything and more to spoil Army.
Last week Big Hit released on social media a teaser and the schedule for this year's FESTA and theories behind the theme were all over Twitter.
The New Journey to#2020BTSFESTA pic.twitter.com/Z4vtPACPci

— BTS_official (@bts_bighit) May 27, 2020
2020 #BTS FESTA Timeline#2020BTSFESTA pic.twitter.com/vxyMHT7UVj

— BTS_official (@bts_bighit) May 28, 2020
For Army, the seven layers could be representing the seven members or their seven-year anniversary; the roses, the airplane and the colors reminded some fans of Antoine Saint-Exupéry's The Little Prince and some even pointed out that the book celebrates its 77 year anniversary this year, adding even more sense to the fan's theories.
For the opening ceremony, BTS released an alternative version of Airplane PT. 2 recorded during Summer 2018. The members can be seen singing, dancing and having fun next to a pool.
Now, to help you prepare for all the things that are yet to come during FESTA we will have a little throwback to the previous ones, so if you haven't had the chance to enjoy it before we can reminisce about it together.
In 2014 BTS were still trying to make a name as only a year-old band, they had a small but very loyal fan base. Jungkook has said many times himself that he can never forget their first concerts which only about 300 people would attend. Their company shared a lot of content of the young artists so we chose a few highlights of their very first FESTA:
Chef Jin preparing a special dinner in the tiny apartment they used to share in the beginning of their career, while the members share pictures on Twitter.
이제 냄비에 넣기만 하면 됩니다.#방탄생일상 pic.twitter.com/zDSL3jY1Kj

— 방탄소년단 (@BTS_twt) June 12, 2014
풍선을 불어요. :))))#방탄생일상 pic.twitter.com/q6WoDB0J8d

— 방탄소년단 (@BTS_twt) June 12, 2014
방탄 한살 생일상 완성!#방탄생일상 pic.twitter.com/Yos58a3Siz

— 방탄소년단 (@BTS_twt) June 12, 2014
V, Jungkook, Jimin and J-Hope 'Beautiful' practice.
For 2015 FESTA the band prepared a fan drawing contest, a fan meeting concert, released two songs and a cover by V and J-Hope and also dance practice videos and exclusive photos the company took throughout the year.
You should also check the 'Sophomore' photo album which is filled with adorable moments of the seven members.
In 2016 the idols kept nothing away from Army. FESTA awarded the fans an original song written and produced by RM called I Know, tons of behind the scenes pictures, J-Hope's incredible dance moves, their annual radio talk answering fans, Eat Jin live with the members as guests and a remix version of Young Forever, an anthem for BTS and their fans.
2017 FESTA was divided in two parts and the opening ceremony had a special skit the band shared on social media.
[#2017BTSFESTA]
OPENING CEREMONY
: Skit about 2017 FESTA! pic.twitter.com/YyEYkrtObE

— BTS_official (@bts_bighit) May 31, 2017
The highlights were definitely all the songs they released: a cover of We Don't Talk Anymore recorded by Jungkook and Jimin; 4 o'clock by RM and V and another version of Agust D's So Far Away featuring Jin and Jungkook. They also held Home Party, an event where they performed a few songs and played games against each other in front of a crowd full of fans.
On V Live App you can find the full Home Party streaming.
The following FESTA revealed so many hidden gems from their career, such as DDaeng, a song composed and produced by Suga, RM and J-Hope.
The members also made a list of small good things that make them happy that you can find on BANGTANTV; Unfortunately, none of the videos have subtitles.
In 2018 BTS invited Army for The Prom, a themed party for them. The boys suit up for the night and the whole place was decorated as pretty as a prom party. Each year BTS turned FESTA into something bigger and better.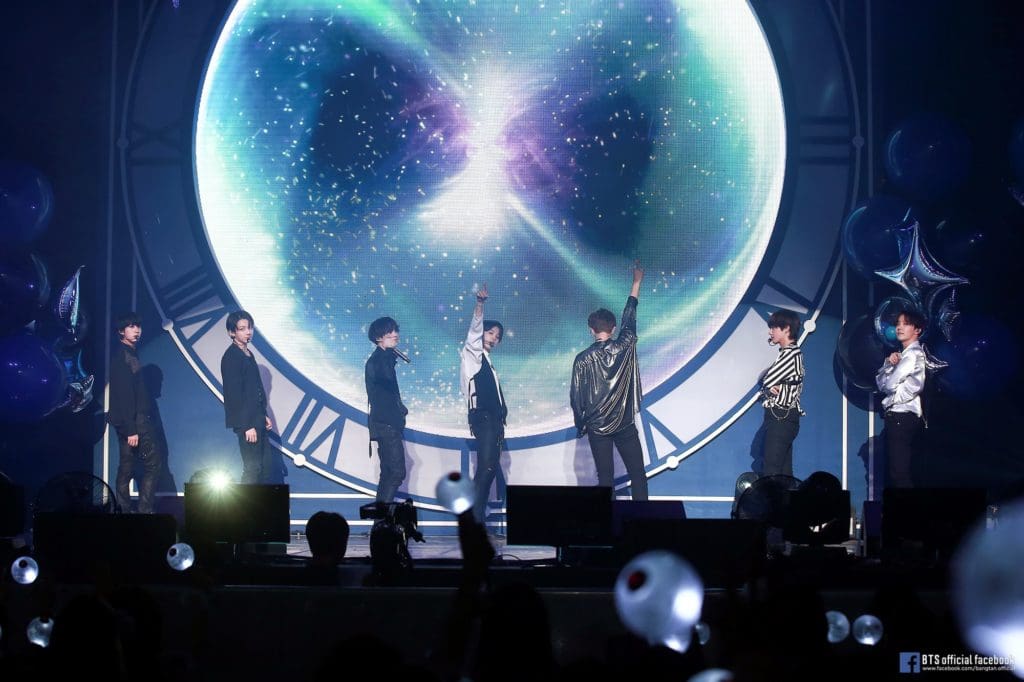 For every year BTS celebrates their anniversary, there is always a moment when the members just sit and reminisce about spending another year together as a band. Last year's edition brought the Bangtan boys having snacks and answering questions.
There's a moment during their conversation, that V shared a small chat he had with a fan while playing an online game. He pretended to be a BTS fan that hated V and asked who was her favorite member; for his surprise, the fan explained that she could not choose between any of them since all of BTS's boys held a special place in her heart. Needless to say that V was moved by her words and he made sure to bring it up with his friends during BTS Attic.
As you can probably tell by now FESTA is a quiet and well-thought annual event where the only goal is to bring BTS closer to Army and value each of their achievements as they celebrate another anniversary.
We can't wait to see what else BTS has got to share for the next days. We also look forward to Bang Bang Con The Live to wrap up 2020's FESTA.