9 years with Ed Sheeran's album +
9 years ago today Ed Sheeran presented us with his first studio album +.
Ed's debut album not only gave us amazing songs to cry and dance to but also introduced Ed Sheeran as the powerful music charting artist that he is up until today.
+ was Ed's first album signed under a company – 2011 was the same year he released his independently produced EPs called No. 5 Collaborations Project. The album debuted at the top of the UK charts in its first week and entered the Billboard 200 in the US. Over 4 million copies of + were sold worldwide.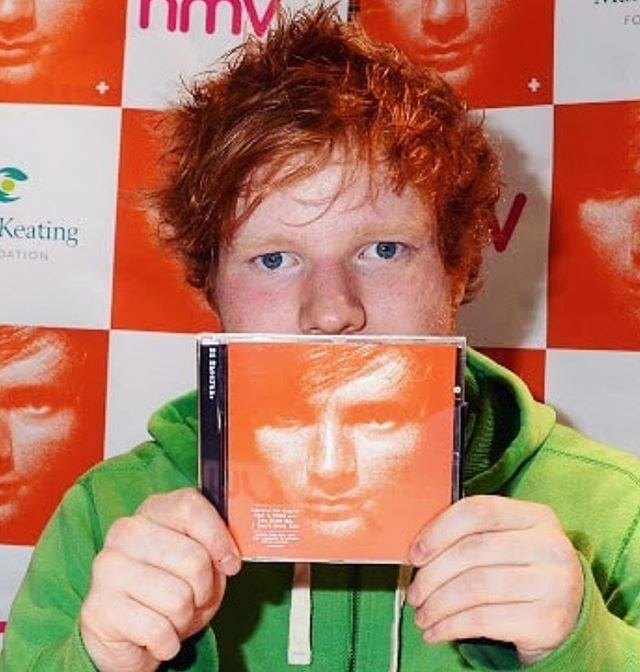 The British singer came a long way from his parents' house, sleeping on friends' couches and performing on the street and open-mic events around the UK and leaving for Los Angeles to "see what could happen" to become one of the most prestigious singer-songwriters in the last decade.
Ed Sheeran is also known for his amazing performances using only his guitar, his loop pedal – that helps him mix and play with sounds and his voice. Even now, playing to thousands of people in huge stadiums, Ed sticks to what made him into the artist he is today. There's not much more needed for the singer to blow away the audience.
Ed conquered his way into the industry proving that honest and raw emotions can become great hits that captivate people all around the world.
+ has got many incredible and heartfelt songs that made people fall in love with Sheeran. Songs like The A Team and Give Me Love, two of his most remarkable hits in the beginning of his career, belong to this album. Other few unforgettable songs are Small Bump, You Need Me, I Don't Need You and Lego House.
Now if you excuse us we'll be bawling our eyes out listening to + and reminiscing Ed's debut as needed.
Let us know which track from the album is your favorite!