DNCE release their comeback single Dancing Feet
After three long years, DNCE have made their comeback!
It's been over four years, but one of our favourite bands is finally back in business! Today, DNCE released a new single with Kygo called 'Dancing Feet'. They might have left the spotlight for a bit, but they have never left our hearts.
DNCE's comeback came out of nowhere. After the reunion between the Jonas Brothers, the group disbanded because Joe needed to focus on the new music and tour being part of one of the biggest boybands ever. This broke the hearts of many fans, who loved the funky pop rock band.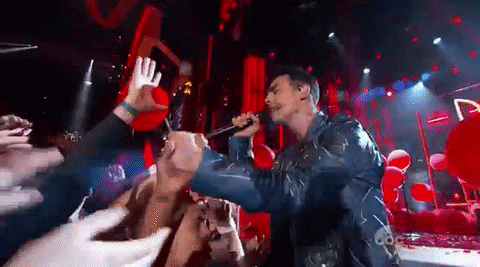 Their biggest hit, 'Cake By The Ocean', was released almost seven years ago in 2015 (let that sink in). After that huge success, DNCE released their 2016 album, also called DNCE, and they toured the world. It was quiet for some time, up until they released the 2018 EP People To People. After that – there was silence, and then…. the announcement of the Jonas Brothers' coming back. For DNCE fans this confirmed that the band would be on a hiatus until further notice.
However, a few weeks back they FINALLY got some good news after DNCE changed their profile pictures on their social media and posted some things on Instagram. Original members Jack Lawless (drummer), JinJoo Lee (guitar), and Joe Jonas (lead vocals) finally reunited to release the banger we have today – 'Dancing Feet' with Kygo! Bass player Cole Whittle seems to have not rejoined the band after their reunion.
The song is everything you wanted and expected from DNCE; energetic, fun, and funky. And who can forget Joe Jonas' angelic voice when he sings the lyrics: "'Cause these dancin' feet don't cry to the rhythm / they cry for you / And every Saturday night that you ain't here / my tears are blue / And these blindin' lights / they shine so bright like we're on the moon / But I don't wanna dancе another beat, no, unless it's with you" as you get the serotonin boost you need today?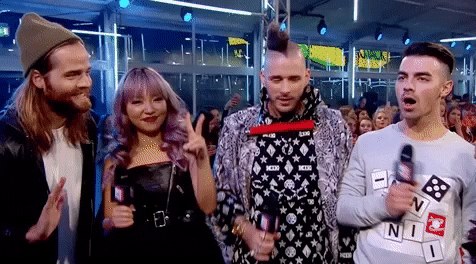 Let's celebrate DNCE's long-awaited comeback by streaming 'Dancing Feet' as much as we can, and that's all we can do until they release more music which IS rumoured to be coming soon as well! Oh god, we cannot handle all this good news!
Stream dancing feet HERE!