Harry Styles' 4 most memorable outfits of all time
Who could forget these?
Harry Styles' fashion has evolved over the years. From skinny jeans and band tees during his time in One Direction to Gucci suits with a flare of feminine touches, he has become not only a fashion icon throughout the past ten years but an idol for self-expression and gender fluid clothing.
The 2015 American Music Awards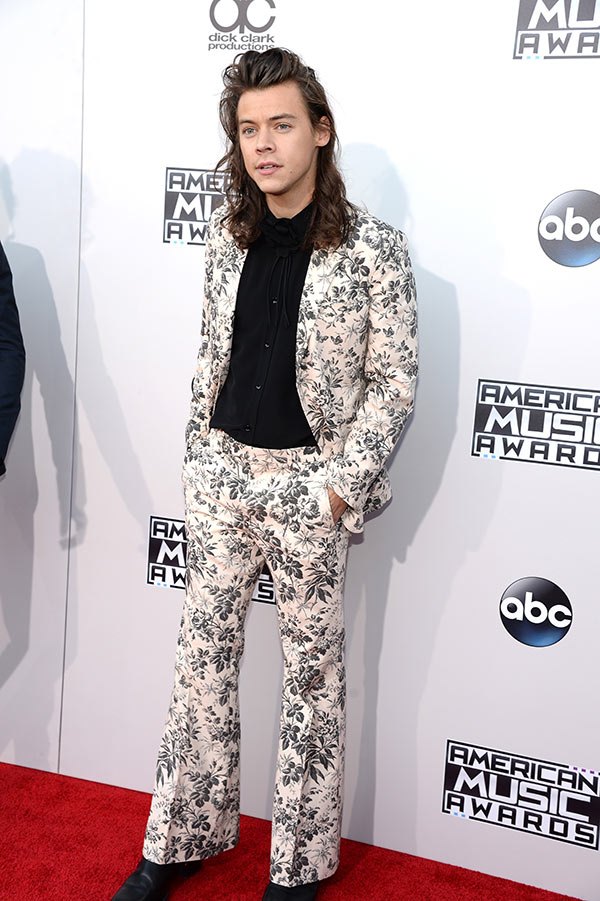 Whether you thought this suit was a great design or thought the pattern was a bit too flashy, it deserves a spot on this list for the media recognition it received. Five years later, this suit may be jokingly referred to as the "Worst Outfit" by fans and is considered the staple piece that transitioned Harry from black skinny jeans to Gucci suits. It was the first time fans saw him in the kind of statement-making outfit he loved and dreamed about wearing all throughout One Direction.
Love on Tour in Dallas, TX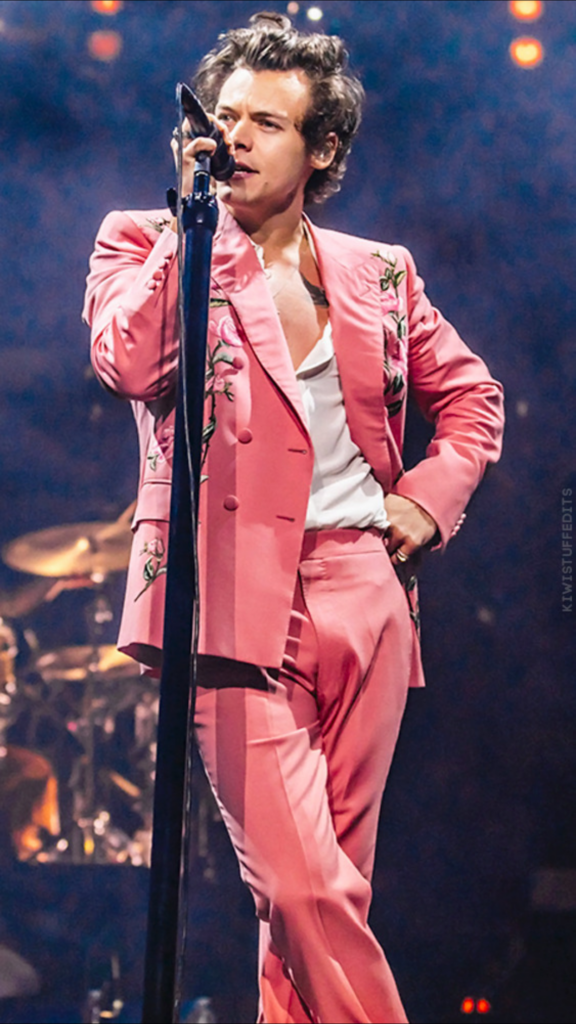 This pink suit with intricate floral designs is definitely one of my personal favorites from HS1. The floral design is absolutely gorgeous against the pastel pink. It may not be a huge crowd favorite, but the design and color were unlike any others he wore on his 2018 arena tour.
Love on Tour in Scotland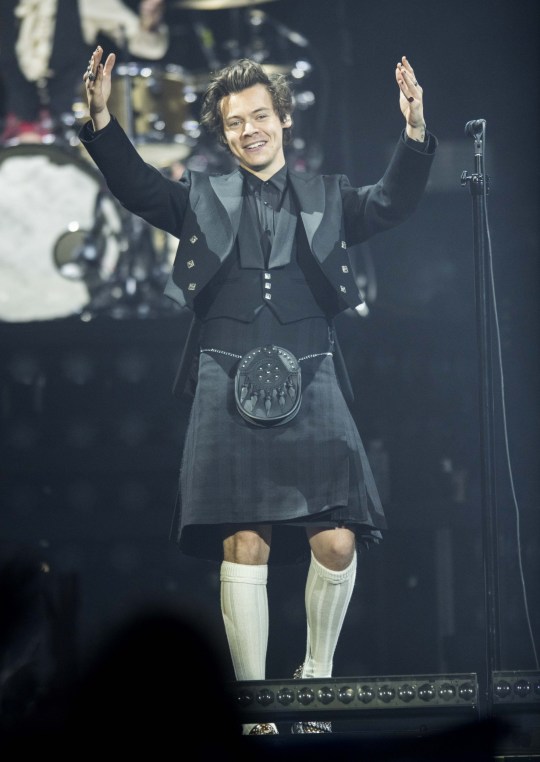 Prior to Harry's 2018 Scotland show, fans speculated what his suit would look like that night. Purple? Blue? No one expected the spotlight to shine on a black Scottish kilt. Shocking fans around the globe, not even a kilt flying around his knees stopped him from rocking out on stage, giving all his energy to his rock-influenced music.
Met Gala
Harry cohosted the Met Gala in 2019, and with media and fan anticipation on his outfit, all eyes were on him when he entered the fashion event. His personal stylist, Harry Lambert, prepared a gender-fluid black mesh jumpsuit paired with pearls. Fans were obsessing over the delicate pearls and mesh lining exposing his arms and chest tattoos. It was one of the first times fans saw him in a feminine outfit, and the reaction was positive and well-liked by both media and fans.
From skinny jeans and band tees to Gucci suits, fans have watched Harry's self-expressive style evolve and develop into an artist who can express himself freely. We can't wait to see what suits (or dresses) Harry wears on his next tour!