All the celebrities joining the Black Lives Matter protests
Celebrities are supporting the highly important BLM movement by attending the protests all around the globe.
Since the tragic death of George Floyd, who was killed by a police officer in Minneapolis, there have been hundreds (if not thousands) of protests taking place across the globe. The protests began in Minneapolis to demand justice for George Floyd and his family and have grown to encompass the rights of the entire Black community. The rest of the world has since joined in, proving that we all stand together.
Celebrities have taken to social media over the last two weeks to express their own feelings about the situation, and, more recently, attended protests to show that they stand with those affected. With some of the largest platforms in the world, it's critically important that they encourage others to show their support.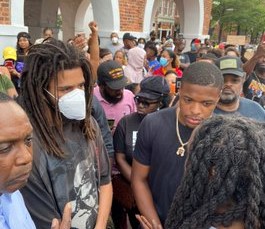 The popular rapper J Cole was spotted at the protests in his native North Carolina. This is not the first time J Cole has joined a protest, as he was seen at one in 2014 following the deaths of Michael Brown and Eric Garner. This shows how passionate J Cole is about the BLM Movement as this is not the first time he has protested for rights and justice before.
Cole Sprouse is another well-known celebrity that joined the peaceful protests in California to show his support. He was blocked in and then arrested by officers while standing up for these basic human rights. He was detained when 'standing in solidarity'.
https://twitter.com/everythingVRT/status/1266488680107122700
Jamie Foxx attended a press conference in Minneapolis two weeks ago to speak to the crowd about George Floyd's death before catching a plane to San Francisco to join a 'kneel-in' demonstration. He then urged his 'Hollywood friends' to join in with the protests 'to understand, people are hurting'.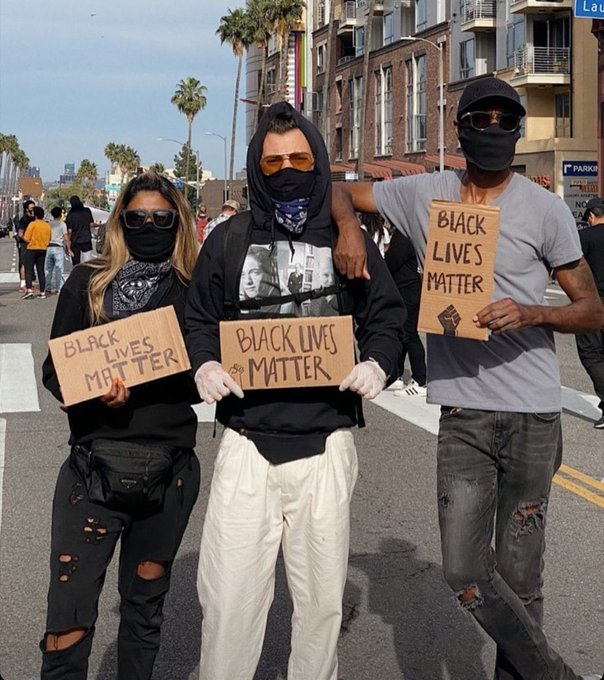 Another celebrity that joined a 'kneel-in' protest was Harry Styles. He was pictured on his knee and marching down the streets, holding a 'Black Lives Matter' sign with friends in the LA protests.
Niall Horan was spotted at the protest in London last week. A fan tweeted him to tell him about the UK's peaceful protest, and he replied, 'I'll be there'. It shows that he didn't go back on his word and he filmed himself chanting along in the protest.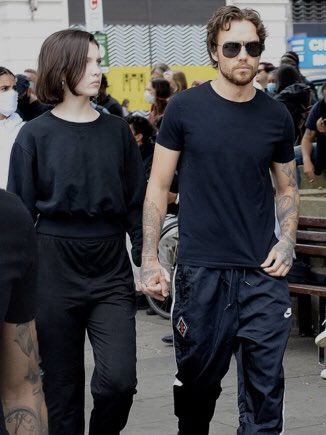 Following suit of his two former bandmates, Liam Payne was also spotted at the London protest with his girlfriend, Maya Henry. The pair were dressed in all black in support.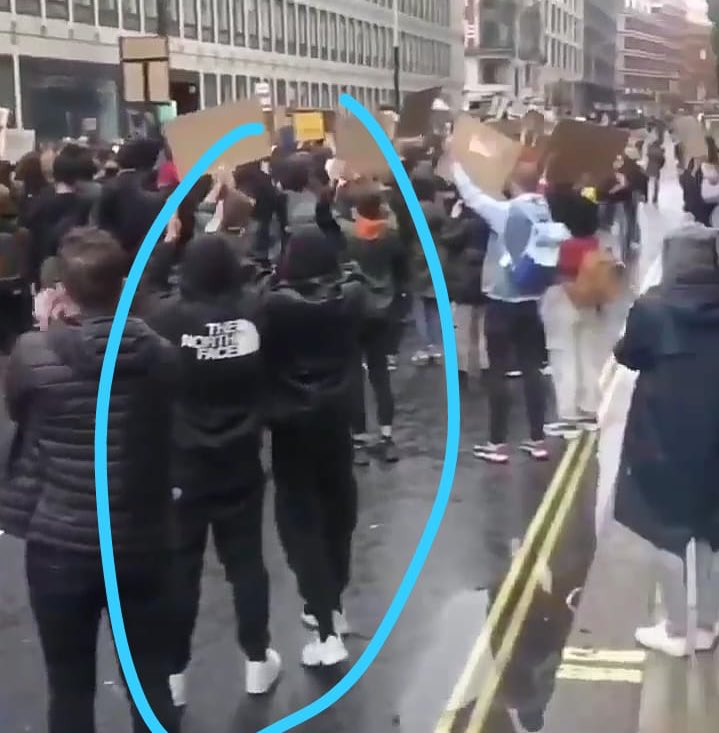 Louis Tomlinson was also spotted at a London protest and was filmed doing a 'kneel-in' demonstration. Other photos that were captured show him marching down the street with protestors alongside his girlfriend, Eleanor Calder.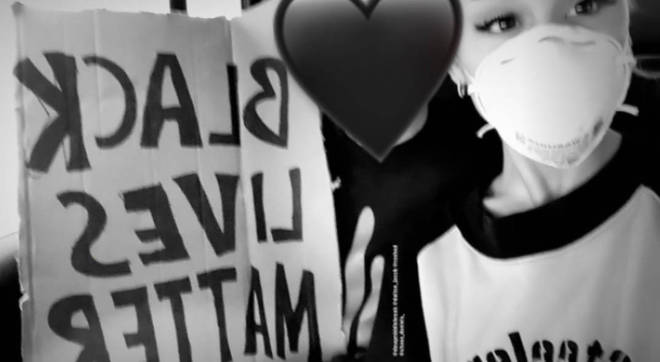 Pop princess Ariana Grande was seen joining in the protests in West Hollywood with her boyfriend and friends. She then tweeted about her passion for the movement and how the peaceful protest hardly got any media coverage at all.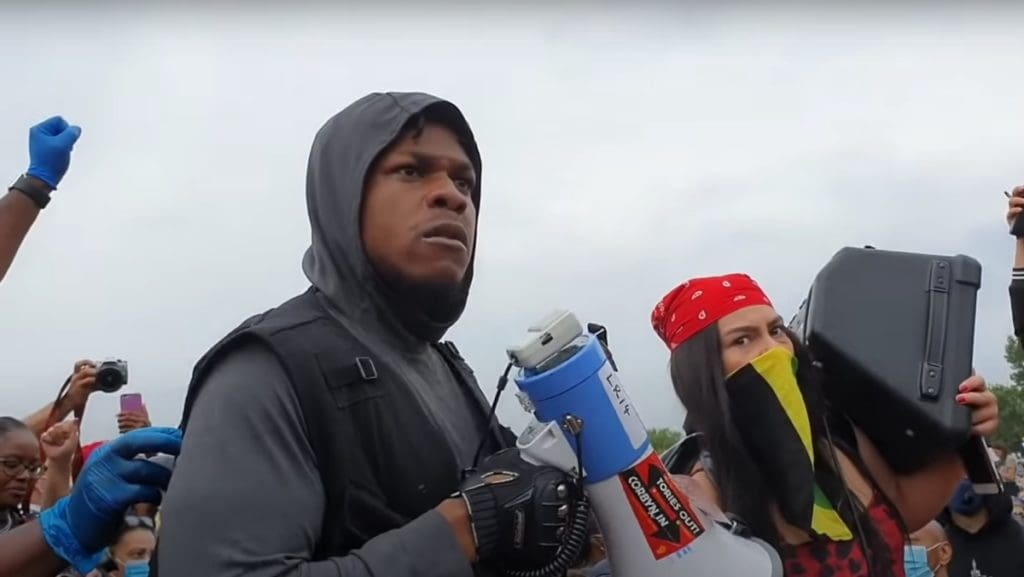 Star Wars actor John Boyega attended the London protest and rallied the crowd by speaking out to them on a bullhorn. He listed names of American and British people who've died due to police brutality, and then he urged the crowd to make sure they protest peacefully.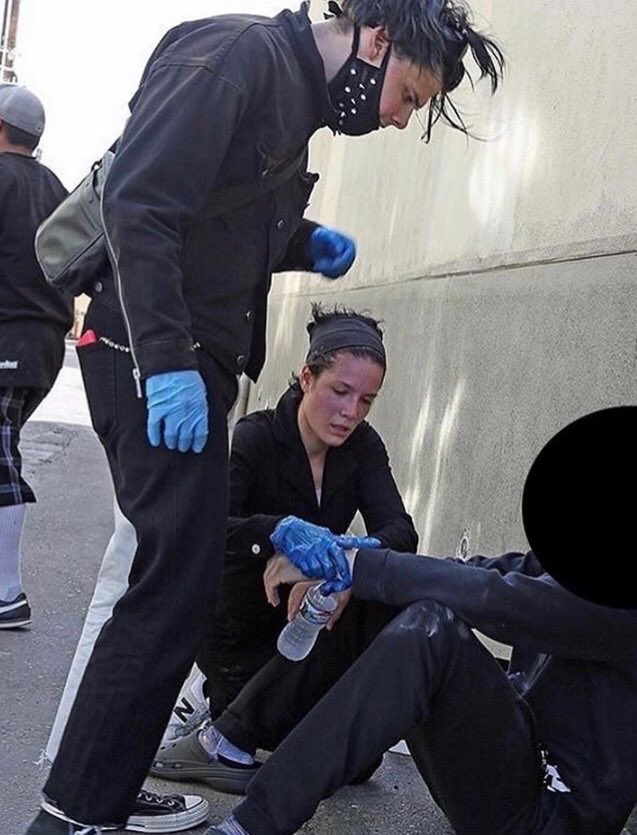 Ex-lovers Halsey and Yungblud joined the protests together in LA where Halsey claimed 'rubber-bullets were fired' at the crowds to scare everyone. The couple was also seen tending to people that had been injured as there were few medics around for help.
Ross Lynch and Jaz Sinclair were spotted at a few of the protests in LA. Jaz held up a 'Black Lives Matter' sign as the pair marched through the streets holding hands. Jaz then posted a thread of images from the protest with the caption, 'Standing with those who stand for me.'
Make sure you check out this helpful link where you can donate money to relevant organisations and sign petitions to demand that justice is served.